As October ends, it brings with it the spooktacular festival of Halloween. From dressing up in scary costumes to indulging in one too many freaky treats, there are many ways to celebrate, especially since this festival has become a highly anticipated one in India in the last couple of years. This year Halloween falls on Sunday, October 31, 2021.
Here are our top picks of the best Halloween-themed specials and experiences Mumbai has to offer.
1.  The Game Palacio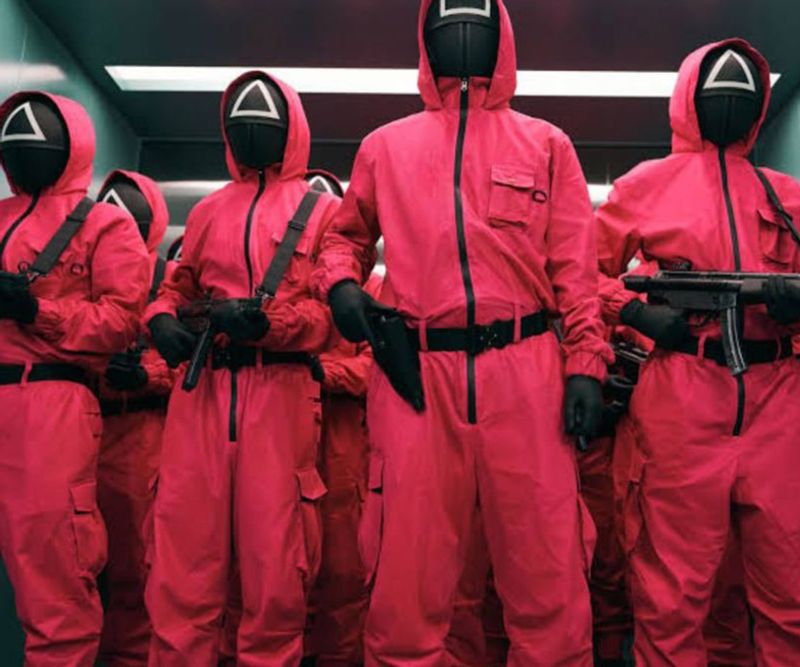 Along with being a resto-bar and a gaming arcade, The Game Palacio also offers bowling and a nightclub experience. For the Halloween weekend, the multi-format setup is transforming into the eerie but enticing world of Squid Game, the international Netflix sensation. From the servers dressed in the Squid Game pink jumpsuits to ribboned coffins and even a replica of the 12-feet doll who was responsible for eliminating half the contestants (spoiler alert!), the decor will transport you directly to the scenes of the thriller-drama. Moreover, The Game Palacio will be serving themed dishes and cocktails such as the Squid Game Pizza, Graveyard Lasagne and Bloody Spaghetti. They will also host the 'Dalgona Cookie Challenge' from the show—guests will have to use a needle to break cookies.
2. 1441 Pizzeria and Naagin Sauce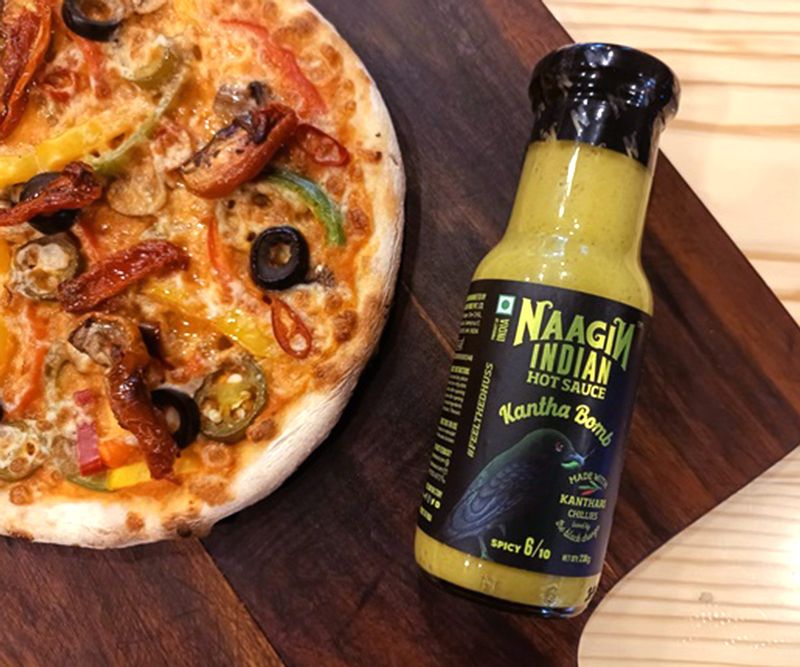 Renowned for their authentic Italian flavours and wood-fired pizzas, 1441 Pizzeria has come up with a fiery collaboration. This Halloween, in association with popular Indian hot sauce brand Naagin, the pizzeria is hosting a pizza eating competition known as 'The Bhoot Challenge'. Guests will have to finish eating an 8-inch pizza within four minutes. The pizza topping will consist of Naagin's signature extra spicy, Bhoot Sauce, made from the hottest chilli in the world—Bhoot Jolokia from Assam. The topping will also include 1441 Pizzeria's house-made mama sauce, cheese, green peppers, garlic, green chillies, red paprika and chilli flakes. This challenge will be held at the eatery's Andheri and Kala Ghoda outposts and will allow 10 participants each. Winners will get a gift hamper that includes Naagin goodies along with free pizzas for a month.
3. Out Of The Blue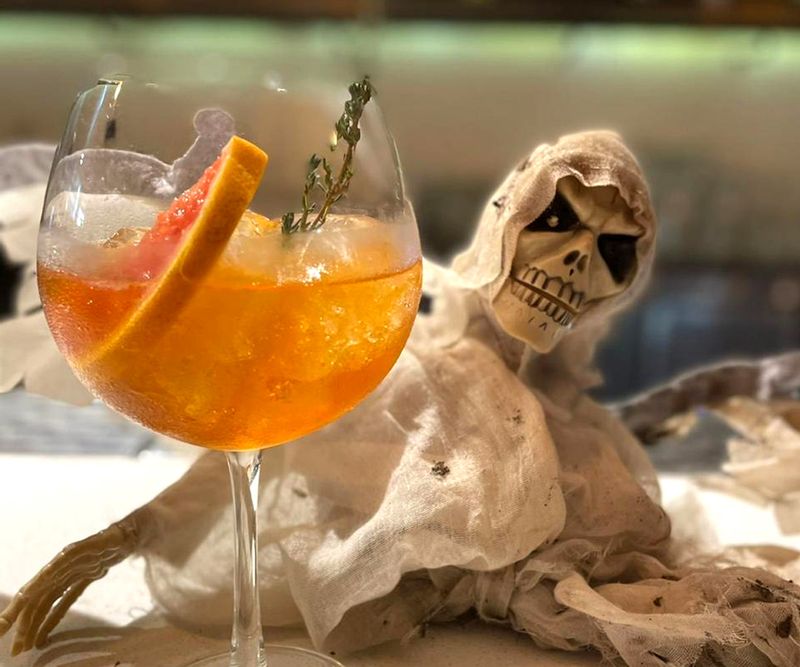 Bandra's well-known restaurant, Out Of The Blue, and its bakery Deli By The Blue are providing guests the opportunity to taste spooky variants of their most popular desserts and cocktails. The desserts include the Do-nut Spook Me, a salted caramel doughnut with a chocolate spider, and The Devil's Coffin, a decadent chocolate mousse with brandy, topped with a splatter of fake blood and a tombstone. From the themed cocktails, we recommend The Graveyard Poison made with rum, kiwi liqueur and a dash of lime, The Widow's Curse, a Martini Rosso, Aperol and ginger ale concoction, and The Grave Digger that has whiskey, cherry liqueur, curry leaf and apple juice. Out Of The Blue's Halloween appetising desserts and cocktails are available for dine-in and delivery until Halloween day. Their desserts are the perfect Halloween treats to gift your friends and family.
4. Café 24, Della Resorts, Lonavala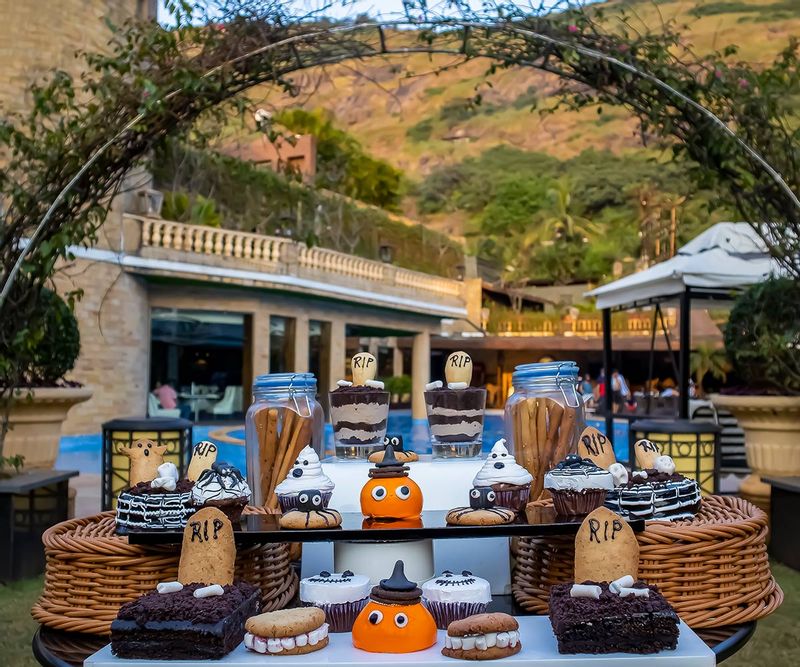 If you're looking for a Halloween weekend getaway, head to Café 24 at Della Resorts, Lonavala. This well-appointed, pool-side restaurant is serving a lavish Halloween Brunch. To ring in the festivities, Café 24's culinary team has whipped up an array of eerie desserts along with its Sunday brunch spread. Think delectable Halloween-themed macarons, cupcakes, mousses, cake-pops, pastries and more.
5. Lotus Café, JW Marriott Mumbai Juhu
JW Marriott Mumbai Juhu is all set to host a Halloween celebration at Lotus Café on Sunday, October 31, 2021. Celebrate the spooky festival in style over an expansive dinner buffet at the all-day dining restaurant and indulge in a flavourful array of Halloween treats and cocktails. The upscale café will be enveloped in special Halloween décor and the menu will feature holiday specials such as devilled eggs, stuffed pumpkins, spooky pastries and cobweb cakes.
6. Seven Kitchens, St. Regis Mumbai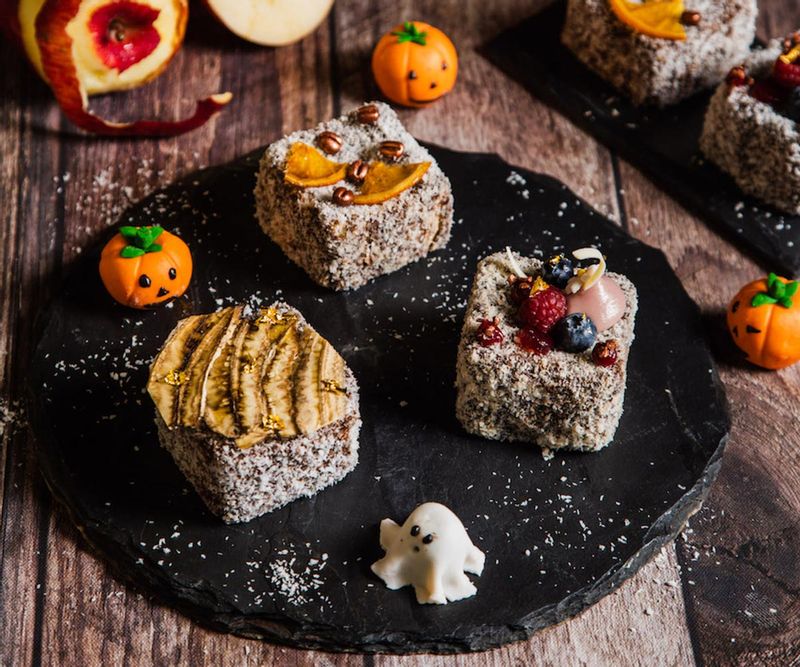 This trendy restaurant in Lower Parel will be hosting a Halloween brunch and dinner for the occasion. It will be decorated with spider webs, witches cauldrons, tombstones and jack-o'-lanterns, and will play spooky tunes to immerse you in a haunted scene. There will also be a 'Kid's Corner' for fun activities such as magician performances, pottery, candle making, glass painting and tarot reading. Don't miss their special Halloween cocktails such as Black Witch (whisky, dark rum, apricot and pineapple) and Demon Possession (rum, vodka, blue curaçao and lemonade), and autumn-themed sweet and savoury treats!
7. Càfe Panama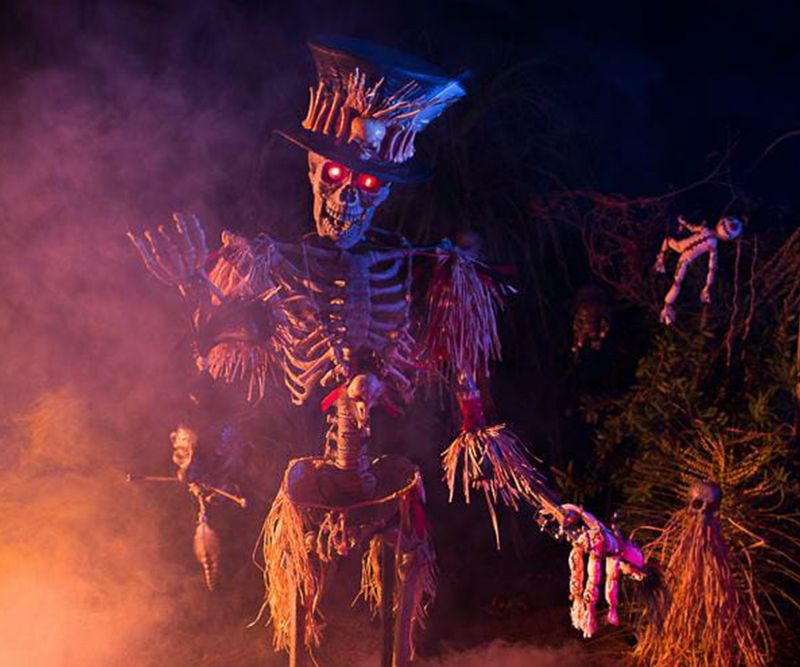 Situated in Lower Parel, this chic restaurant and bar is hosting a 'Forbidden Forest' party for Halloween. Guests will start their journey through the forest as they walk through a lush green corridor and head to the bar. Made especially for the occasion, Café Panama will serve a special drinks menu. Featuring live performances, this experiential party will be held on Saturday night as well as Sunday afternoon.
8. SOCIAL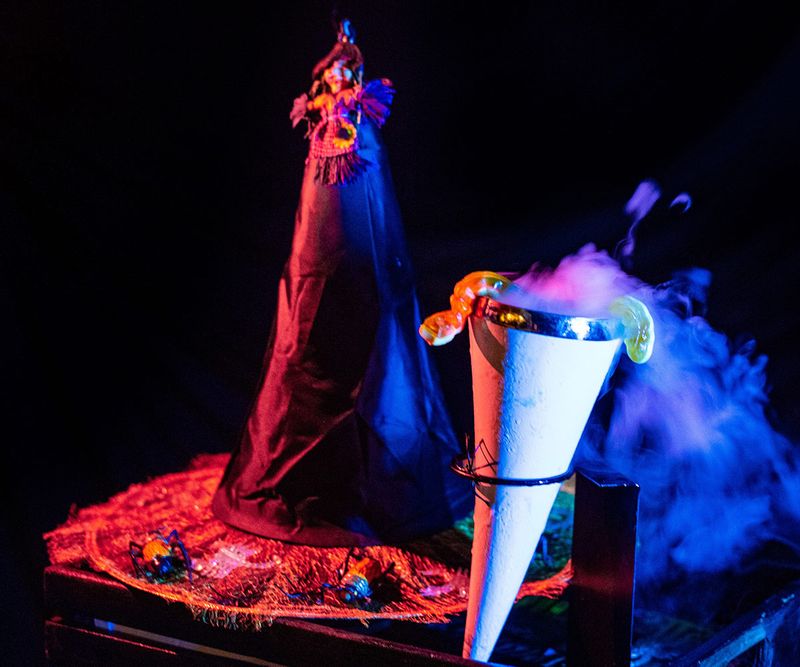 SOCIAL is ready to offer a horror extravaganza by showcasing a unique scary theme in each of its select outposts. Held on Saturday, 30th October, the outposts will host themes such as Aahat, Sannata, Andhera, Shaitani Elaka and Purani Haveli. Moreover, the all-day café will be serving a special Halloween cocktail known as JaduTona and will offer a free shot to guests who dress up in innovative Halloween costumes.
9. Estella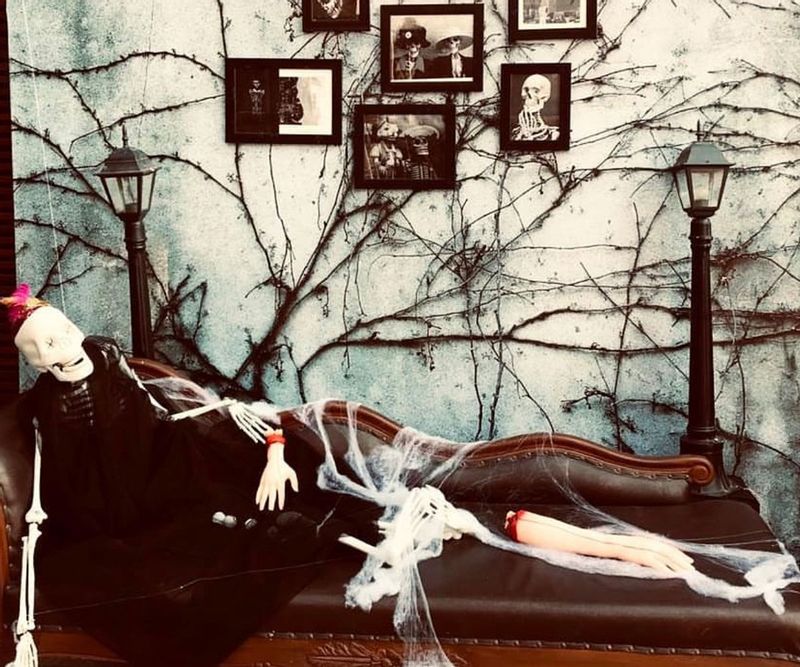 This upscale seaside restaurant will be converted into a haunted mansion on Halloween. Along with the sinister decor, Estella's chefs have curated a spooky drinks menu for Halloween night. Highlights from their cocktails include Devil's Martini, Pumpkin Margarita and Mystic Moon. Sip on your ghostly cocktails while you soak in the panoramic views of Juhu beach!
10. Shamiana, The Taj Mahal Palace, Mumbai
This all-day, multi-cuisine restaurant hopes to provide a creepy experience with its Halloween-inspired food and beverage menu. This special offering will be available from noon to midnight on Saturday and Sunday. Visit Shamiana if you're looking to celebrate Halloween in a luxurious setting!
---
Photo: St Regis Mumbai; respective restaurants