International travel is gradually inching towards pre-pandemic levels. If there's one thing, we missed it was authentic international flavours. Bengaluru's vibrant dining scene provided the perfect fix for those cravings. The city's contemporary food scene is reflective of Bengaluru's status as one of India's food capitals with everything from Brazilian to Cambodian in the mix: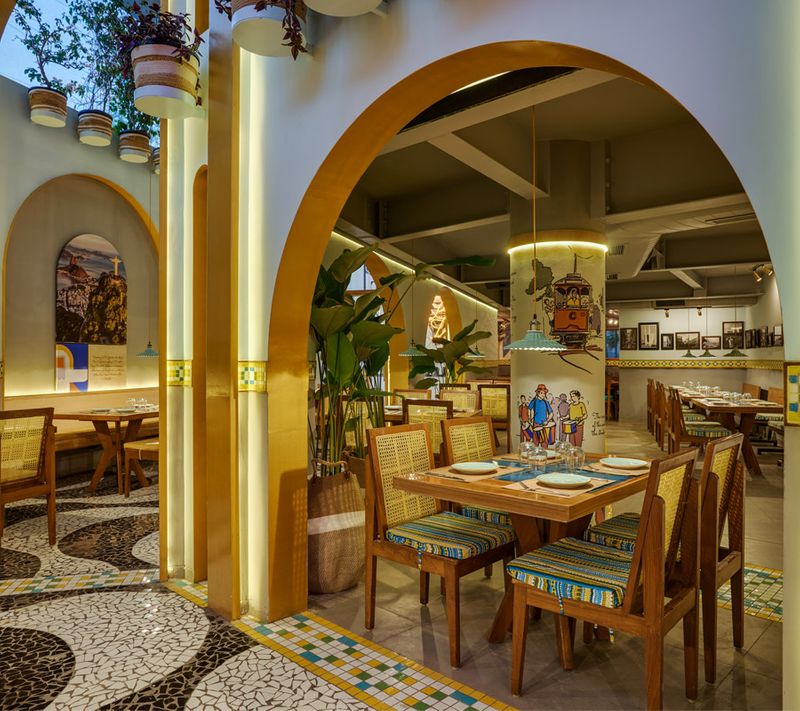 1.Boteco 
Chef Guto Souza takes centre stage at Bengaluru's newest International F&B experience. Boteco aims to recreate the vibe of a casual Brazilian watering hole; the vibrant interiors, natural light and showstopper murals add to the experience. You will find Chef Guto's influence across the menu; he's worked hard to create a menu that stays true to his native Brazilian cuisine. The mega meat platter – the sheer size of this platter deserves the 'mega' prefix, is a bestseller and good for four. There's also the Lemon Mousse – Chef Guto's secret family recipe, that is one of the best ways to wrap up a meal in Bengaluru.
Magrath Road (Opposite Garuda Mall)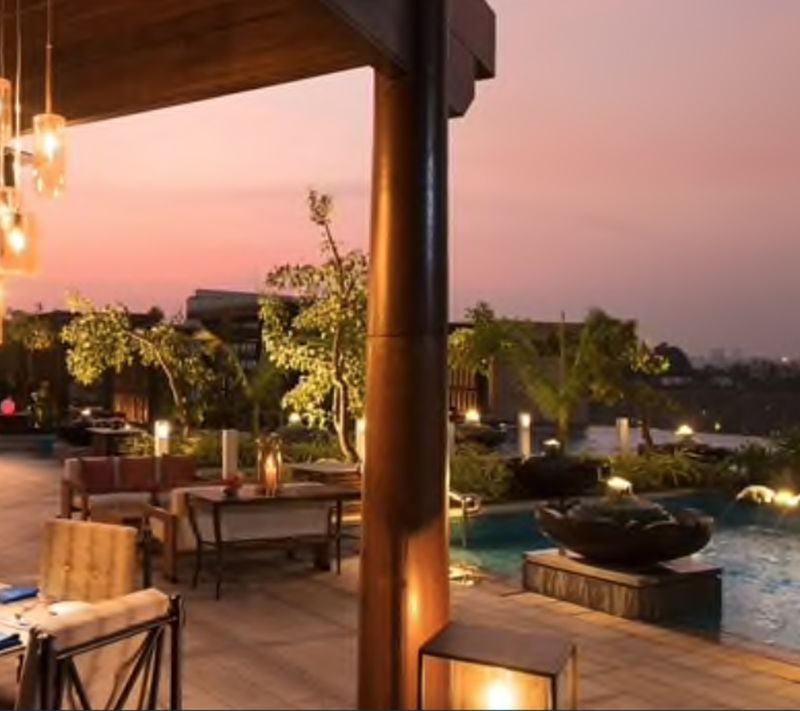 2.Tiamo, Conrad Bengaluru 
Located on the edge of the Conrad's infinity pool, Tiamo is one of Bengaluru's most romantic dinner venues. That's one reason 'Tiamo' (translates to 'I love you' in Italian) is the perfect name for this al-fresco restaurant and bar. Mediterranean bistro classics dominate the menu along with artisanal cocktails. The mezze platters hit the spot; the paprika chicken skewers are another favourite among regulars. Tiamo also offers a choice of set menus. Do stay for dessert, their Baklava is quite scrumptious. 
Conrad Bengaluru, Kensington Road, Halasuru.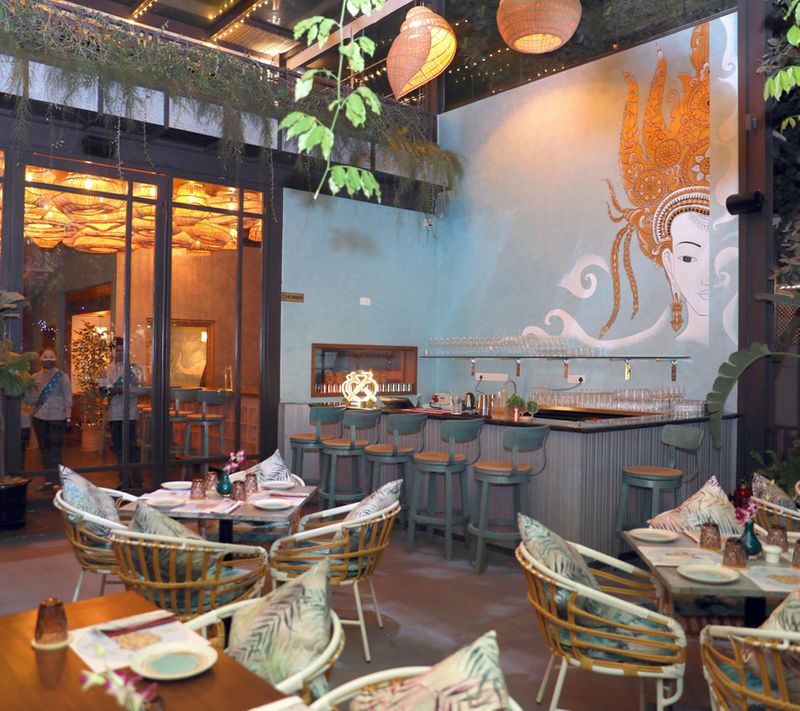 3.Khmer Kitchen 
Positioned as India's first authentic Cambodian restaurant, Khmer Kitchen is set in a heritage home in what was once a quiet residential quarter of the city. The handpicked artefacts and décor might transport you to Cambodia. Our favourites include the Fish Amok, a celebratory Cambodian curry, the Num Krok (custard coconut cream and rice spheres with a spicy peanut sauce)and the Nom Banh Chok (Cambodian Rice Noodles). The restaurant also offers Asian signatures from across the region including Japan and Vietnam. 
15th Cross Road, II Phase, JP Nagar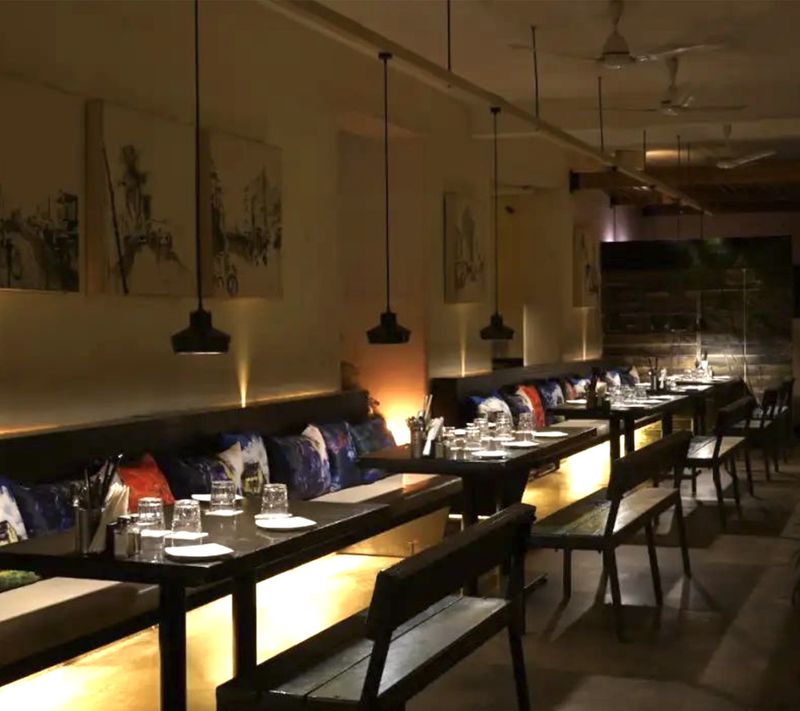 4.Phobidden Fruit, Vietnamese Kitchen 
One of India's first stand-alone restaurants to showcase Vietnamese cuisine. We like the wordplay on Vietnam's best-known broth – the Pho (pronounced fuh). Not surprisingly the restaurant nails it's Pho. It's a cosy setting especially at dinner and works equally well for a laidback Sunday brunch. It's not just the Pho that is top class, other authentic dishes include the banh xeo (sizzling pancake) and banh cuon (rice rolls). The salad selection offers quite a few options for vegetarians while the Vietnamese coffee is our comfort drink here. 
12th Main Road, Indiranagar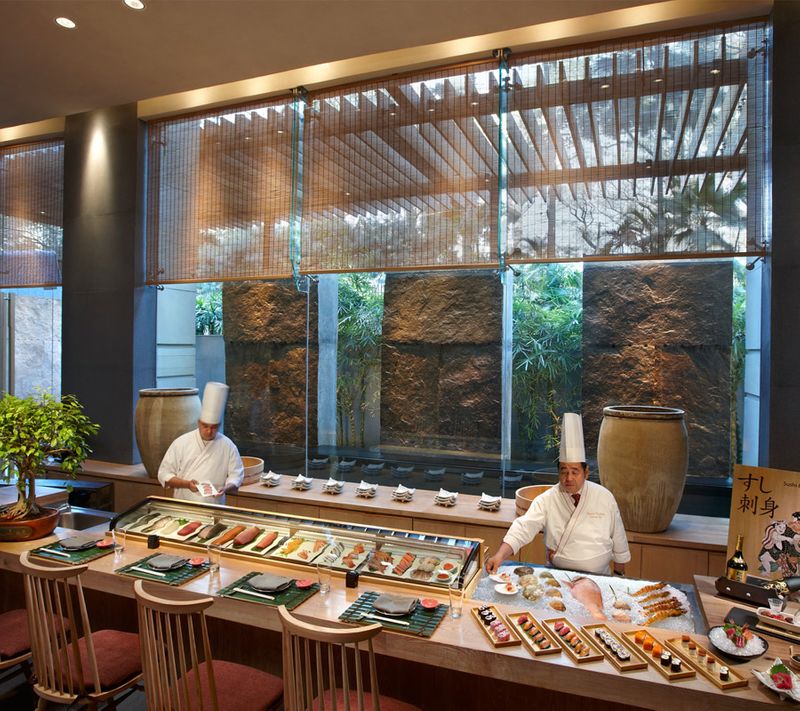 5.EDO 
The restaurant takes its name from the former name of Tokyo and is probably the finest Japanese restaurant in Bengaluru. This one replicates a typical Japanese Izakaya (a casual after-hours restaurant and bar). One of Japan's best-known design firms – Super Potato, worked on the interiors that includes a calming stone waterfall. If that doesn't help you find your zen moment, the fine selection of Japanese whiskies and sakes might do the trick. EDO is one of the few restaurants in India that leans on Kaiseki menus that place equal emphasis on flavours and dramatic presentation. The Sashimi is exquisite but it's the signatures like the baby cuttle fish marinated with fresh sea urchin that shine. 
ITC Gardenia, Residency Road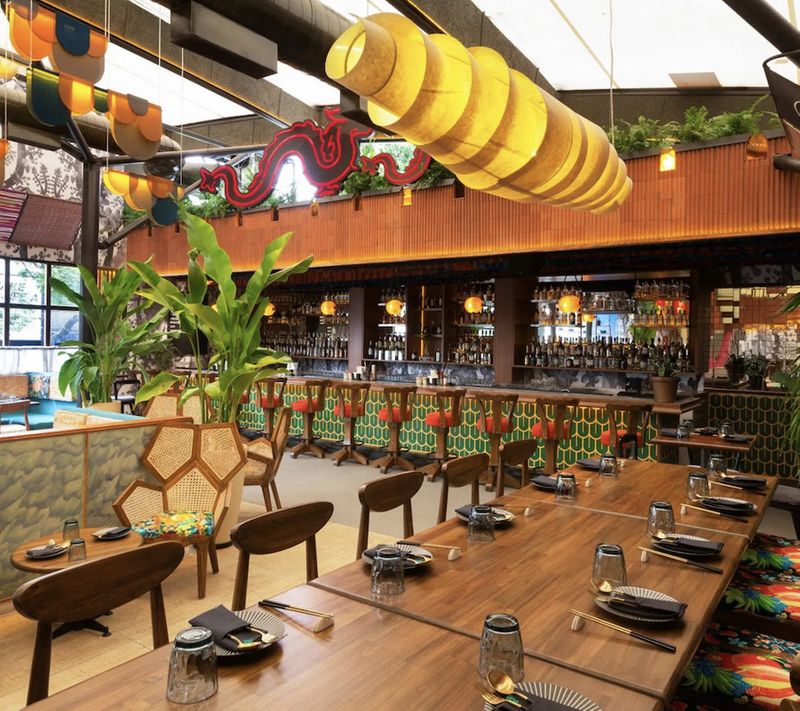 6.Cantan 
A whole new take on Chinese cuisine with an emphasis on regional specialties. Positioned as a Chinese bar house and restaurant, the menu makes room for specials from Shanghai and delicacies from popular regional cuisines like Hunan. More than the food, it's the high energy vibe that brings diners back. We particularly enjoy dining here at lunch, a great time to enjoy their signature dim sums – try the shrimp and water chestnut. Also look out for their Chinese barbeque options. 
Lavelle Road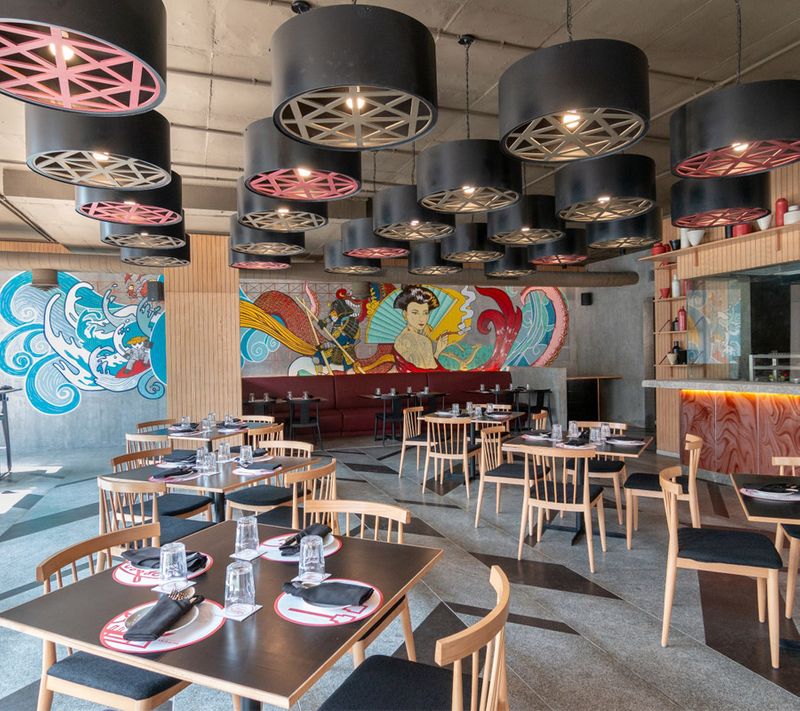 7.Sriracha Robata 
Two distinct culinary experiences come together at this vibrant diner. There's an extensive selection of Cambodian Khmer cuisine but it's the interactive and live Robatayaki grill that has our attention. The fresh turmeric and red chili king grilled prawns with plum and pineapple salsa is one of their bestsellers. We're equally partial to their pandan leaf wrapped cottage cheese that duplicates one of Thailand's best-known chicken dishes. The menu is diverse and also includes popular dishes from Indonesia and Vietnam.
12th Main, Indiranagar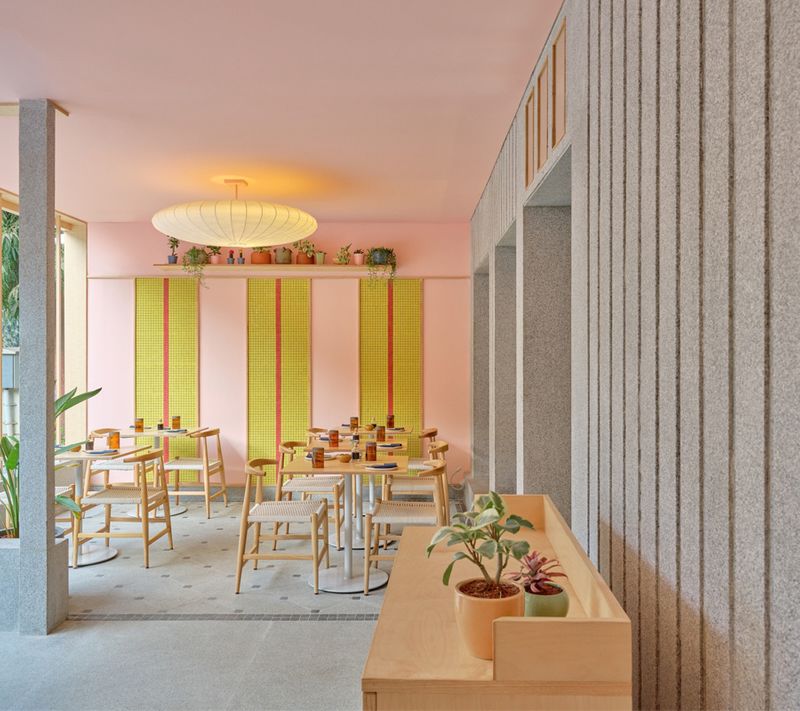 8.Lucky Chan
There are not too many dining spaces in India where you will find a sushi conveyor belt. That's one reason why the barstool-style seats around the city's first sushi conveyor belt fills first. While that's the preferred spot for first-time visitors, the al-fresco area is the most popular option especially on a typical Bengaluru evening. While Lucky Chan's dim sums are delectable, it's the Japanese cuisine that's their forte. The extensive selection of sakes keeps up with the nigiri and maki rolls. 
12th Main Road, HAL 2nd stage, Indira Nagar
---
Photo: Shutterstock; featured brands