Varanasi is one of the world's most ancient cities and a prominent sacred Hindu pilgrimage destination on the Ganges banks. The narrow lanes of the religious town bustle with locals, tourists and street food vendors. In this ancient holy city's bylanes, we noticed locals and tourists savouring a green-brown bhaji with fresh kachoris at these street food stalls.
Local winter delicacy
We were intrigued and quizzed Chef Anup Gupta, Executive Chef, The Gateway Hotel Ganges, Varanasi. "Banarasi bhaji is a unique and nutritious combination of spinach, potatoes, black gram and brinjal. It's a local and seasonal winter delicacy in Uttar Pradesh," he informs. "You can trace its history to the temple and home kitchen gardens of the past. It's said that hundreds of years ago, a wise gentleman mixed these vegetables from his humble kitchen garden, added a dal to make it more filling, and that's how we got the Banarasi Bhaji. It gives energy and sustenance to power through the workday."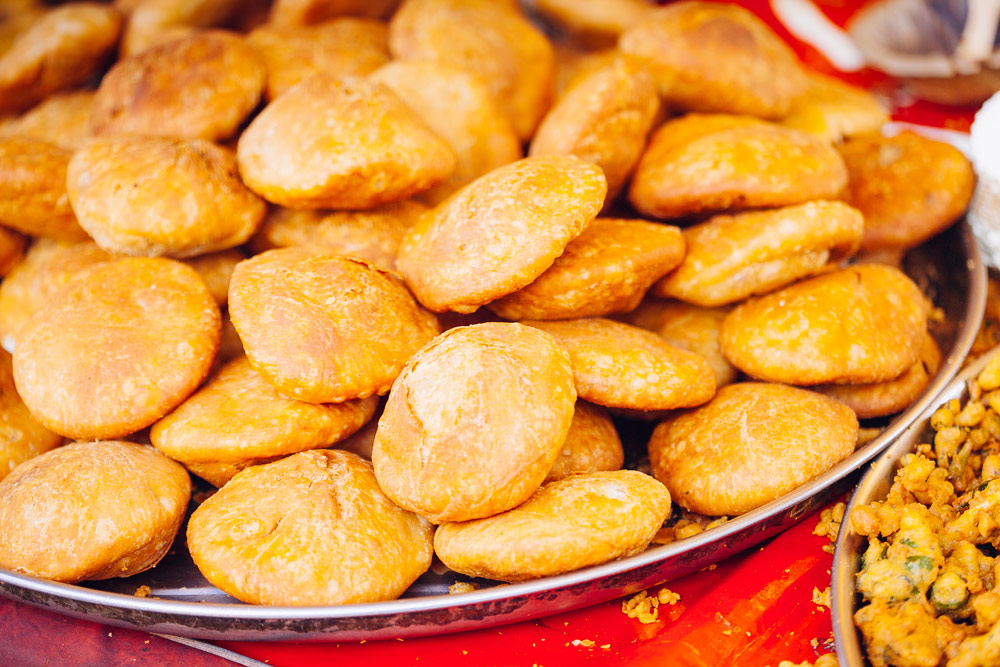 Since this bhaji uses fresh and seasonal ingredients, with no onion or garlic, this preparation has found its place in Satvik temple cooking. It is popularly served for breakfast during weddings and festivities. "Paired with the local Banarasi Kachori that's stuffed with moong dal, this bhaji suits the requirement of any meal. It can be served for lunch as well besides being a beloved snack," says Chef Gupta.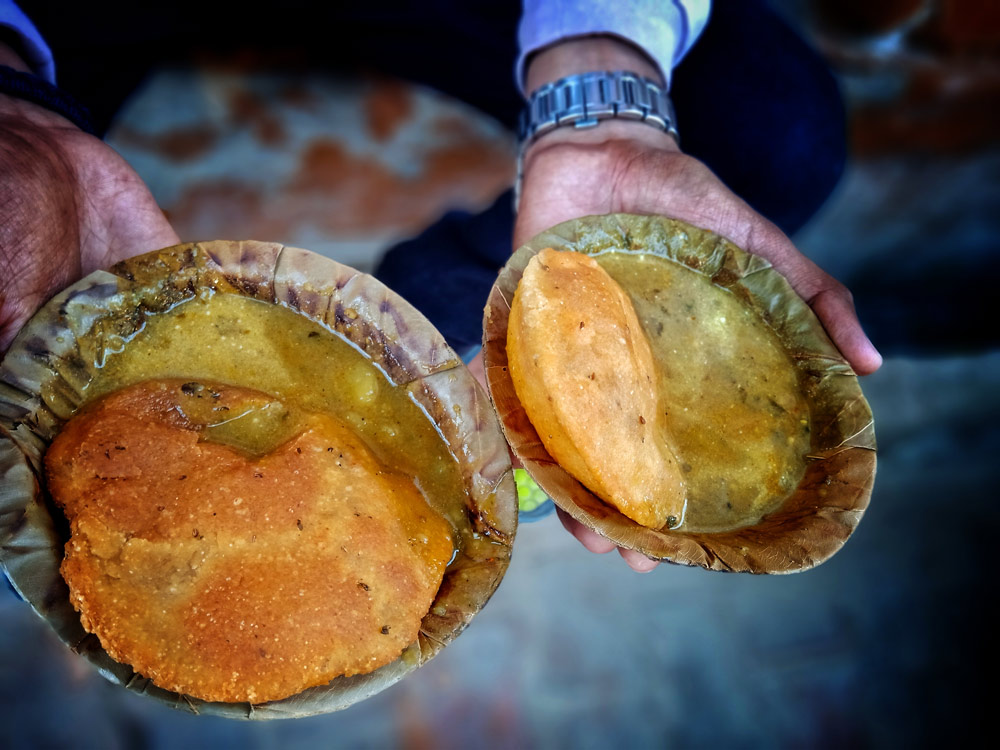 Packed with nutrition
Pointing out its nutritional aspect, he adds, "The quintessential coupling of Benarasi Bhaji and Kachori meets the protein, carbs, fats and fibre requirement." Putting two and two together, we made sense of the equation.
The potato in the bhaji and the wheat flour of the kachori rakes in the carbs. The Bengal gram in the bhaji and the moong dal stuffed in the kachori are packed with protein. Spinach and brinjal are rich in iron and fibre, while desi ghee is your dose of good fats.
Here's Chef Gupta's Banarasi Bhaji recipe so that you can recreate this delicacy from UP in the comfort of your kitchen.
Banarasi Bhaji Recipe (Serves 4)
Ingredients
50 ml cooking oil
100 gm Brinjal
50 gm Coriander
100 gm Spinach
3 gm Ginger, chopped
2 gm Green Chilli, chopped
½ tsp Turmeric Powder
½ tsp Deghi Mirch Powder
200 gm Tomatoes, chopped
300 gm Potatoes, boiled and mashed
Salt to taste
1 tsp Panch Phoran
100 gm Black Gram (Kala Channa), boiled
50 gm Desi Ghee
Method
Heat oil in a kadhai. Add panch phoran, chopped ginger and green chillies. Sauté till golden brown.
Make a paste of turmeric, deghi mirch and dhaniya powder separately. Once you are happy with the consistency, add this paste to the pan. Cook for some time.
Toss in the chopped tomatoes. Sauté properly till it is mashed and cooked.
Add the mashed potatoes and pour in some water. Sprinkle the chopped spinach, dices of brinjal and black gram. Cook well.
Taste and adjust the seasoning. Transfer the Benarasi Bhaji into a bowl. Garnish with desi ghee and fresh coriander leaves, chopped. Best savoured with Kachori.
Photo: Shutterstock