One of the best parts of travelling is arguably collecting souvenirs—little trinkets and treasures you carefully collect from the places you visit.  They serve not only as symbols of the place but also as invaluable memories that you can cherish forever. While handicrafts, fridge magnets, and artefacts are some of the most common souvenirs one picks up during travel, food souvenirs can be a great idea too. And given India's gastronomical diversity, you can surely pick up some delectable treats.  
Since India is geographically vast, it is home to a plethora of climatic conditions ranging from tropical in the south to alpine in the north.  It is also a melting pot of cultures, and hence different regions have their own unique customs, traditions, and cuisines.  All this results in native specialities that are niche and exclusive to the place whether it is food crops, cash crops, spices, sweets, or savouries.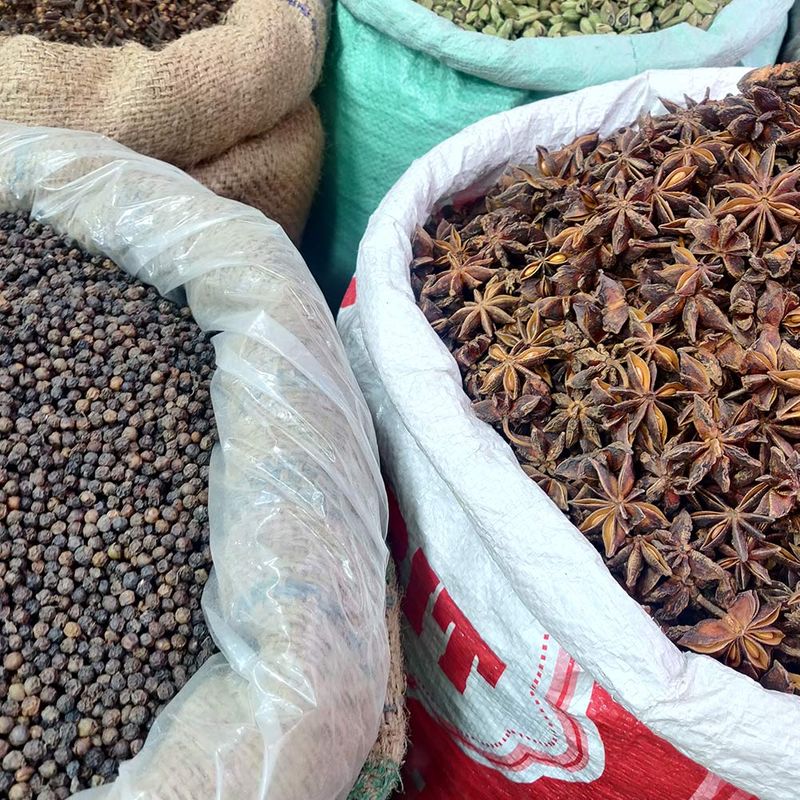 So, the next time you visit a place make sure you check out the food scene and pick up a food souvenir, or two, that is not perishable and be carried back home easily.    
Spices, blends, and more
The sobriquet, Land of Spices, is indeed apt for our country as no other country grows as many spice varieties as India. Down south, Kerala is the spice bowl of the country, with a variety of spices like pepper, nutmeg, cardamom, clove, turmeric, and vanilla being some of the most popular ones. When in God's own country, don't forget to pick up a batch of aromatic green cardamom from Alappuzha (or Alleppey) which has been accorded the Geographical Indication (GI) tag. And if you are in the northernmost region of India, Kashmir, saffron must be on your list. Cultivated across an area of around 3,700 hectares, saffron from Kashmir is known for its rich golden hue and strong flavour. The sight of the purple swathes of saffron flowers during the harvest season of October-November is a compelling one indeed.  
Chillies are an integral part of Indian cuisine, and it is hard to imagine your kitchen without them. Multiple species of chillies are native to India, one of them being the Bhut Jolokia which is one of the hottest peppers in the world. So, if you are travelling to the northeastern part of India, especially Assam or Manipur, this is a food souvenir you must have on your list.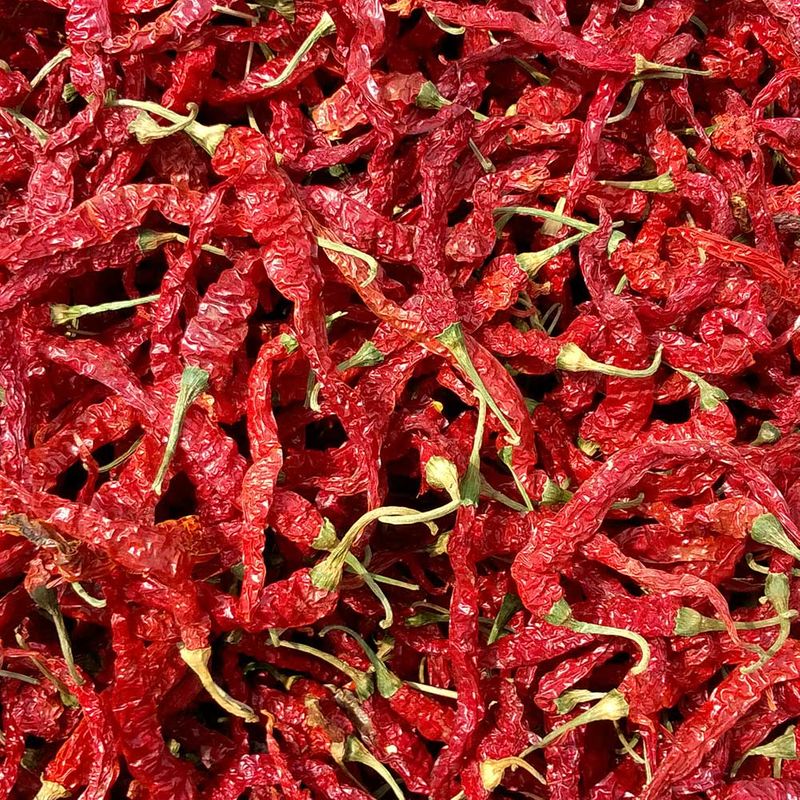 If you are averse to spice but love the luscious red colour of red chillies, pick up some curly, crinkled Byadgi chillies. Native to Byadgi which is a small village en route to Hubli in Karnataka, this one lends a great flavour and colour to your food sans the spice quotient. Guntur chillies, native to Guntur in Andhra Pradesh, is yet another capsaicin rich red-hot species that you can check out if you love that fiery edge to your food.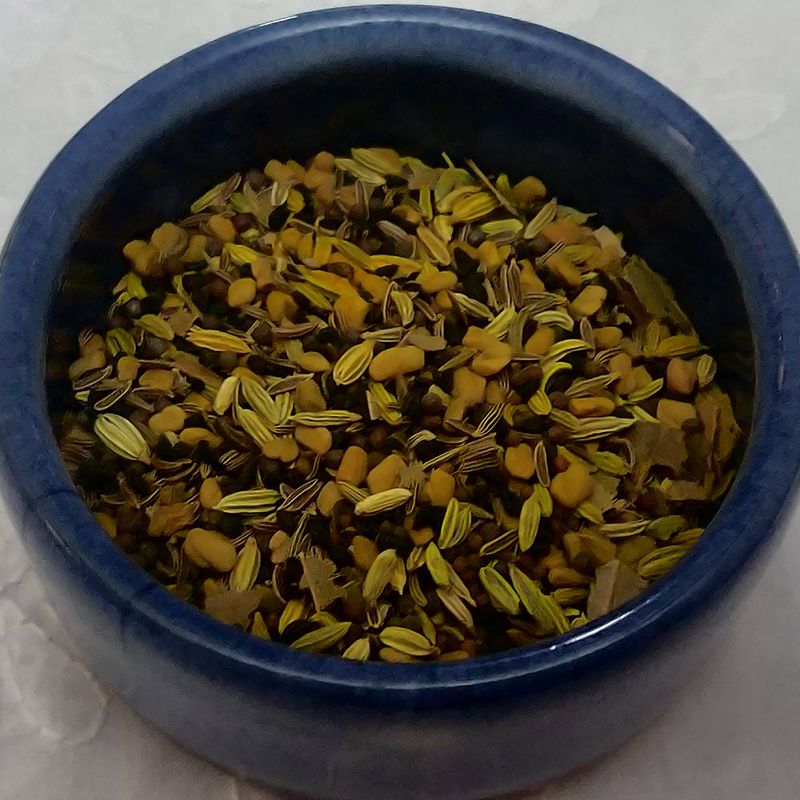 And if you are a fan of spice blends, do not miss the quintessential panch phoron that is integral to Bengali and Odia cuisine.  It is essentially a mixture of fenugreek nigella, cumin, black mustard and fennel seeds and is great to season curries, salads, and bread.
Unique local produce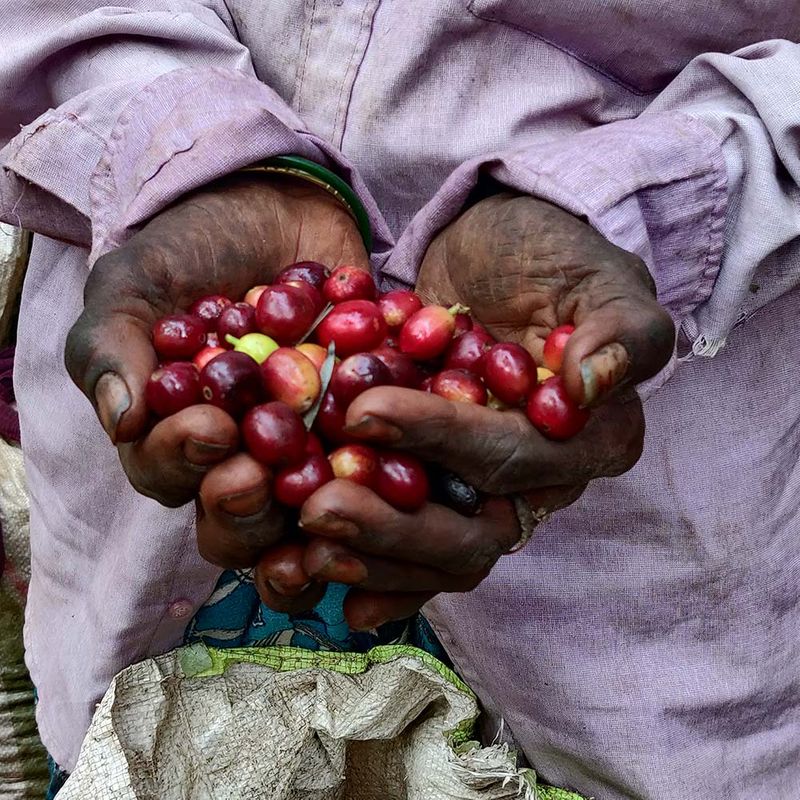 Known as the Scotland of India, Coorg is a land known not only for its scenic landscapes but also its spices and coffee. Also called the coffee cup of India, the region produces some of the finest Robusta and Arabica in the country—apart from the exotic Kopi luwak aka civet coffee.  If you are a tea lover, the Nilgiris in the south and Darjeeling in the east are havens to satiate your cravings. While old-school homemade chocolates are an all-time favourite souvenir of Ooty and Kodaikanal, the latter is famous for its GI accorded chunky hill garlic or malai poondu as it is known locally.  With a characteristic odour and pungent taste, this strong-smelling bulb is known for its healing properties.  Another native produce known for its medicinal properties is the gluten-free black rice from the eastern state of Manipur which is again a GI accorded produce.  Perfect for everything from porridges to payasam (kheer), this black rice is sure to rekindle some fond memories. Another ingredient that is ideal for desserts is nolen gur which you can pick up on your next visit to West Bengal.  A winter speciality, this one is jaggery extracted from the fruit sap of the date palm tree which is called khejur locally.  With a caramel-like flavour, it has a unique texture and a subtle sweetness.  
Snacks galore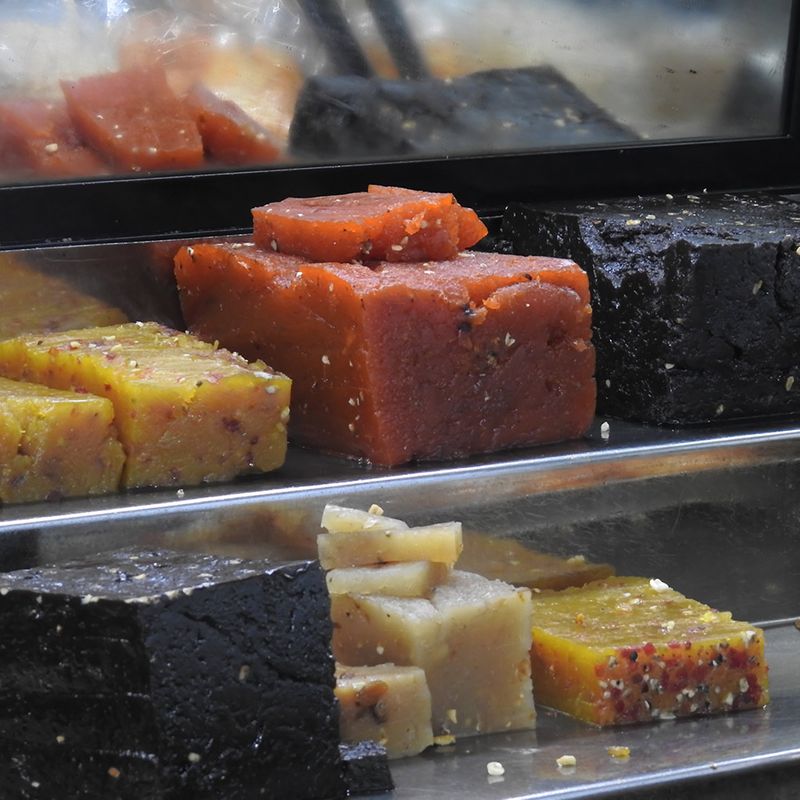 India's umpteen halwas, pedas, and pakwan are also an outcome of its vast culinary diversity.  So, if you have a sweet tooth, there are plenty of drool-worthy desserts to choose from—be it the delicious, super smooth Mysore Pak made from ghee and gram flour native to Bangalore and Mysore, or the traditional Mohanthal from Gujarat. The coastal city of Mangalore also boasts of speciality halwas that have quite a long shelf life like the banana and wheat halwa, which happen to be great food souvenirs to take home after a vacation. Kozhikodan halwa, made from maida and jaggery and enhanced with coconut oil, is a speciality of Kozhikode (Calicut).  Dating back centuries, this prized halwa has modern-day variants like passion fruit, tapioca, and even chilli halwa.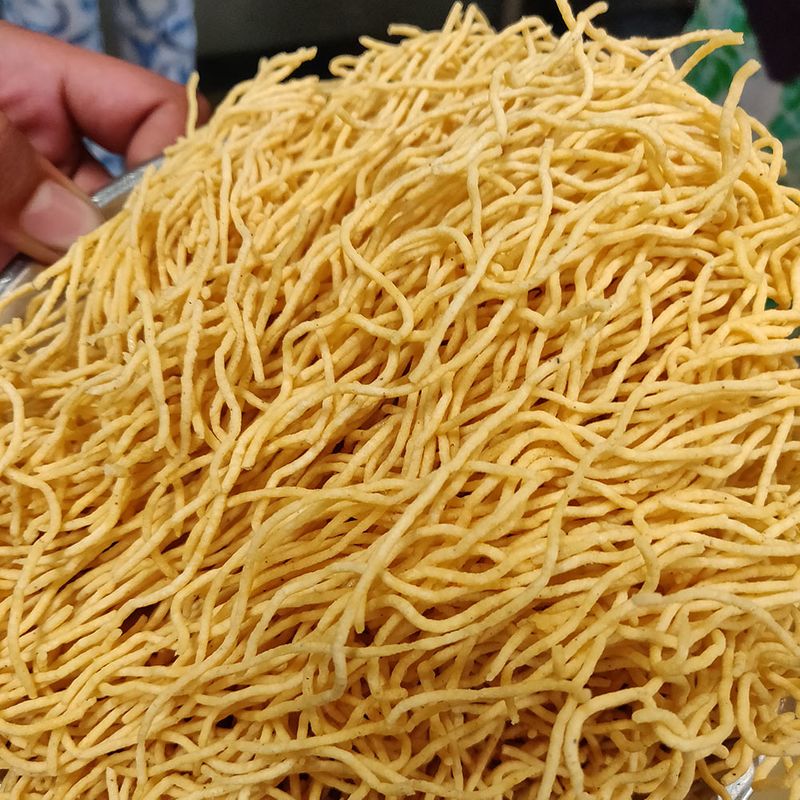 And if you are in the city of love, Agra, just take back some "melt in your mouth" Petha—made from ash gourd, set in sugar syrup—with you. Whether it is the famous yellow banana chips of Kerala, fruit biscuits of Karachi bakery in Hyderabad, or the delectable Shrewsbury Biscuits of Pune—one is never short of savouries to buy.  Bikaner bhujia, Indore namkeen, and the flavourful papads and wadiyan of Amritsar are some other food souvenirs you are sure to enjoy.  
7 food souvenirs with GI tag in India
1. Green cardamom of Kerala
Green cardamom is grown along the lush green hills of Idikki in the Western Ghats and is known for its exquisite aroma, large size and ribbed appearance.
2. Saffron of Kashmir
Kashmiri saffron it is known for its thick, luscious stigmas, deep red colour, bitter flavour and strong aroma.  It is processed sans chemicals.  
3. Byadgi chilli
Grown in the districts of Haveri, Bellary and Shimoga in Karnataka, Byadgi chillies have a distinctively curly appearance and is essentially sweet instead of spicy.  It is known for its dark red colour.
4. Guntur chillies
As the name suggests these chillies are again a native speciality of Guntur, Andhra Pradesh and is known for their thick skin, hot and pungent taste and high content of Capsaicin.
5. Manipur black rice
This variety of rich is known for its high nutrient value, medicinal and gluten-free properties.
6. Agra petha
This sweet treat is made exclusively in the city of love, Agra, and is prepared with only sugar, water and white pumpkin, and has no additives.
7. Bikaneri bhujia
Known for its crisp texture and crunchy flavour, this savoury snack is exclusively available in Bhujia Bazaar of Bikaner and is made from ground lentils, a native crop found in the deserts of Bikaner and Jodhpur.
---
Photo: Canva; Rashmi Gopal Rao