As the festive season approaches, it's time to get creative with your sweets and create sweet stories that will be cherished for years to come. And when it comes to festive mithai, one name that has been indispensable for generations is MILKMAID. The rich and smooth sweetened condensed milk has become an integral part of Indian festivities, thanks to its signature taste that's impossible to replicate and its ability to elevate every dessert it's used in.
MILKMAID's rich and smooth sweetened condensed milk is here to make your festive celebrations even sweeter, by adding a twist to traditional modaks. This Ganesh Chaturthi, let MILKMAID be your partner in crafting delicious memories. Try these modaks with a twist, and may your festivities be filled with joy, sweetness, and culinary innovation.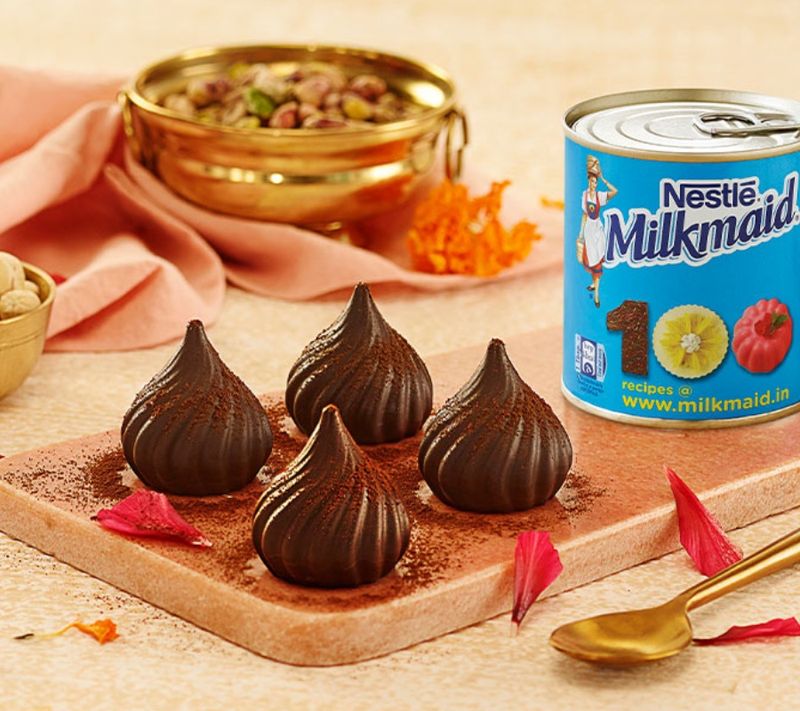 A taste beyond compare
MILKMAID's unique and unmistakable taste has won the hearts of millions across India. It's a taste that brings back cherished memories of childhood, family gatherings, and special occasions. But what sets it apart is not just its nostalgic value; it's the magical touch it adds to any dessert. Whether you are making traditional Indian sweets like gulab jamun or experimenting with modern desserts like cakes and ice creams, MILKMAID's sweetened richness turns every creation into a masterpiece.
Fostering culinary innovation
In recent years, the culinary landscape in India has seen a remarkable transformation. Experimentation among food lovers is on the rise, and moms in kitchens across the country are constantly looking to add exciting twists to their dishes. MILKMAID has played a pivotal role in this culinary revolution by offering innovative dessert ideas that put a spin on traditional sweet dishes.
A delicious tradition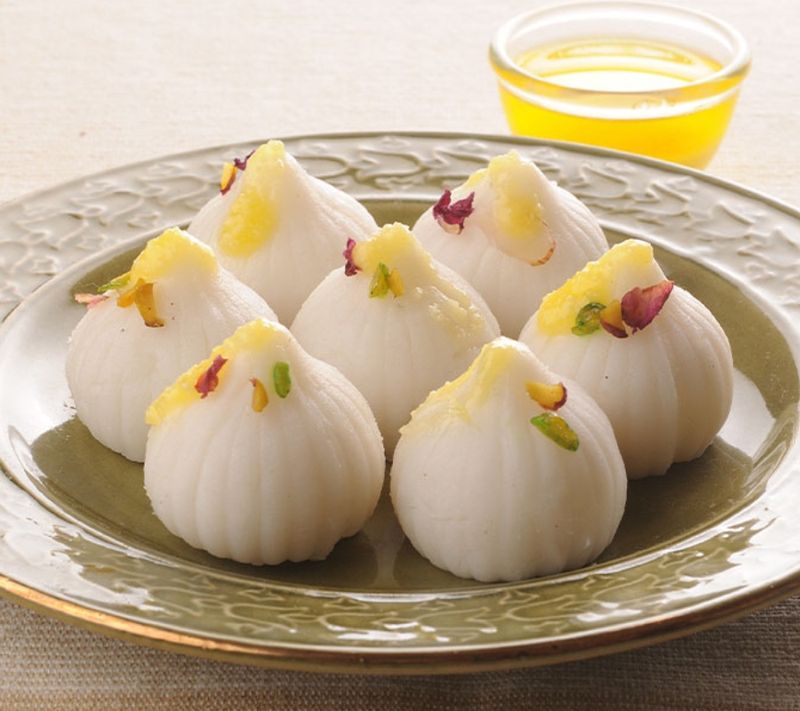 Throughout its illustrious history, MILKMAID has become more than just a kitchen staple; it has become a tradition in itself. Its presence in the kitchen is a testament to the enduring bond between tradition and innovation. As we celebrate with MILKMAID-infused mithai and delightful modaks this Ganesh Chaturthi, we not only honour our cultural heritage but also embrace the excitement of culinary experimentation. With its timeless appeal, the sweetened condensed milk continues to be the thread that ties our sweet memories across generations.
Ganesh Chaturthi special: Modaks with a twist
Ganesh Chaturthi, one of India's most beloved festivals, is synonymous with the offering of modaks to Lord Ganesha, the remover of obstacles. This year, MILKMAID has curated a special selection of modaks that promise to make your celebrations even sweeter. These delightful modaks come in a variety of flavours.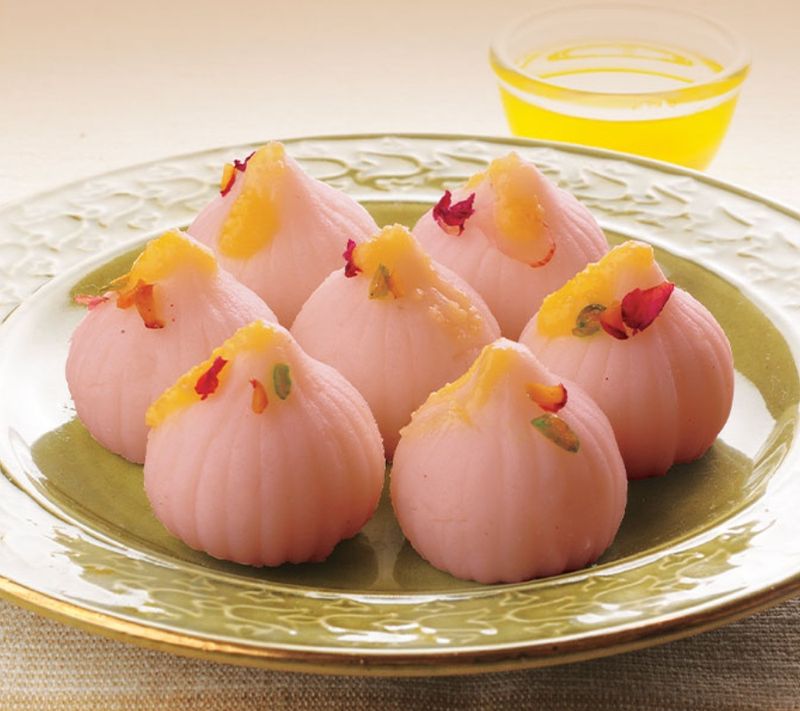 But that's not all; they have gone the extra mile to make your festival preparations easier and more exciting. In collaboration with renowned Chef Ranveer Brar, MILKMAID brings you quick and easy modak recipes with a twist. Chef Ranveer Brar's culinary secret is a game-changer – you can replace mawa or khoya with MILKMAID to achieve the perfect taste and binding in your recipes while saving valuable time. One important aspect to note is that chef Ranveer has created three different kinds of modak for this Ganesh Chaturthi - the chocolate modak, the red velvet modak, and the mithai modak. And what's interesting is that all of these can be made in under 10 minutes! These modaks are sure to be a hit among kids and adults alike, adding a touch of innovation to your traditional festivities.
For delicious choco nutty modak recipe, click here.
Check out more such recipes on Milkmaid.
A world of sweet inspiration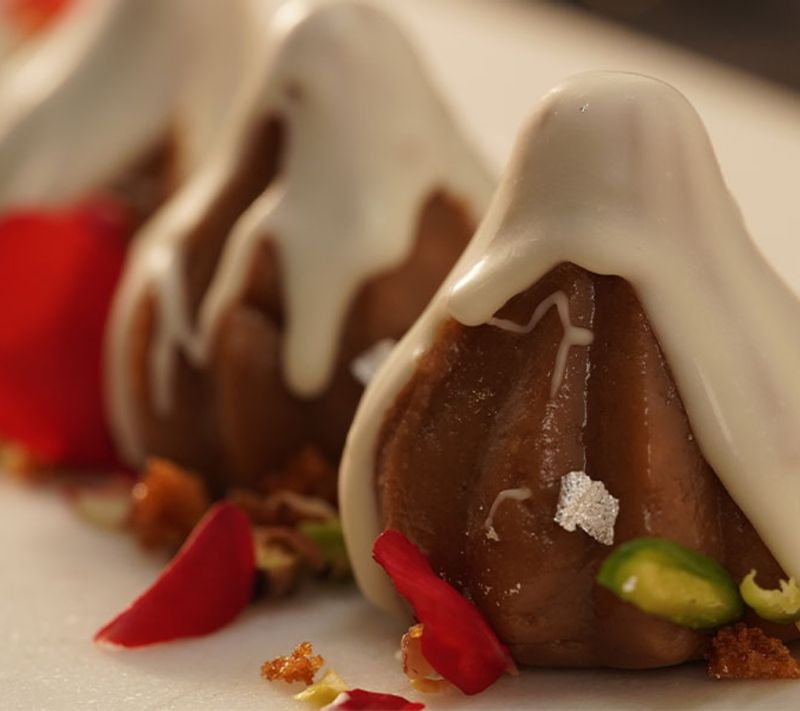 With over 100 recipes available on their website (www.milkmaid.in), MILKMAID is your go-to source for all things sweet. From delectable cakes to classic Indian mithai and refreshing ice creams and shakes, they have a recipe for every sweet tooth. Their website offers step-by-step instructions, making it easy for anyone to recreate these mouth-watering delights in the comfort of their own kitchen.
Disclaimer: Above mentioned article is a Consumer connect initiative, This article is a paid publication and does not have journalistic/editorial involvement of ZEEL, and ZEEL claims no responsibility whatsoever.
---
Photo: Milkmaid