A few Sundays ago, before the heatwave gripped the nation, this writer took a road journey from Mumbai to Pune to undertake a tour of Moonshine Meadery. The participants included a group of people from a local music band as well as some students from Hyderabad, who were curious about meads and had a bunch of questions regarding them. 
However, getting people to become interested in this category of alcohol has been an uphill task, shares Moonshine Meadery co-founder Rohan Rehani. At the tours they conduct every Sunday, Rehani can often be spotted wearing a T-shirt that states 'Mead is not Beer'—clarifying one of the main doubts customers have regarding the two separate categories.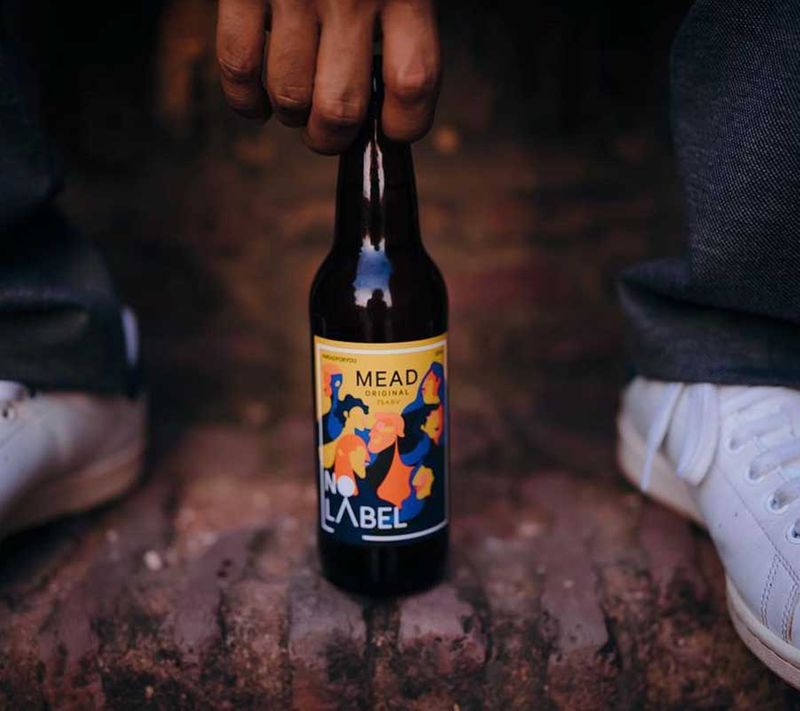 Perhaps the oldest alcoholic beverage known to mankind, dating back to 7000 BC, meads are crafted from honey and water fermented with yeast. One of the earliest mentions of meads in the Indian context can be found in the Rigveda, but references have been found in various other cultures such as in Africa and Europe, prompting Rehani to call meads 'the OG alcohol of every culture'.  
Over the course of years, meads were sidelined in favour of beer because of the easy cultivation of wheat and barley, but favourable government policies and trusted resources for raw material, have once again given this 'Elixir of Gods' the much-needed push. Typically gluten-free and flavoured with fruits, spices, and herbs—the alcohol content of meads ranges from five to 20%. There are several mead brands vying for consumer attention in the Indian market today. Cerana, Portside, Arka, Moonshine Meadery, Stump, and No Label are a few of the brands that are slowly, but surely, making their presence felt in the liquor market. 
Starting point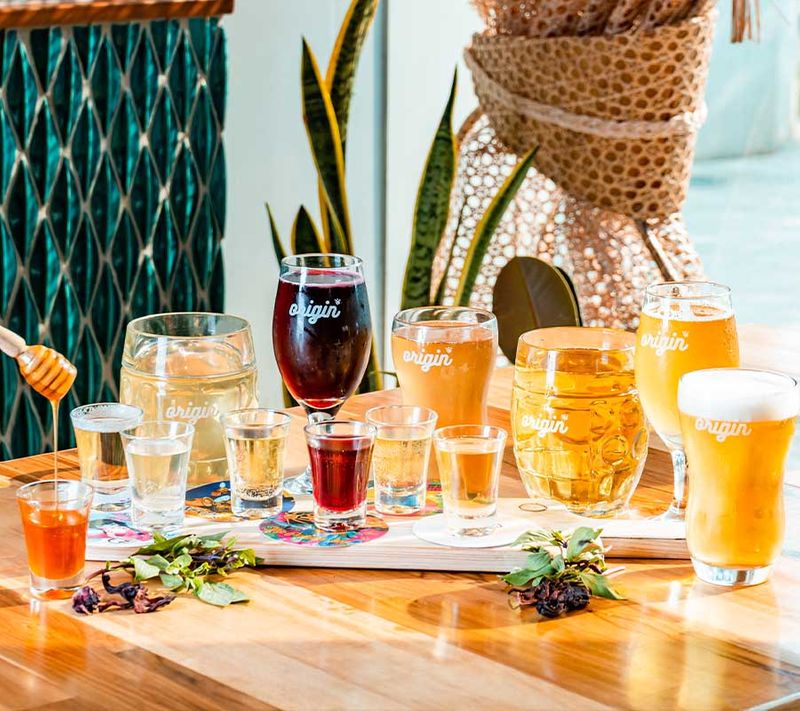 For Shaurya Malwa, co-founder of Origin Meads, the introduction to this category of alcohol took place in 2018 when the occasional beer-brewer decided to ferment honey with water one day. One thing led to another and Malwa, Nalin Jain, and Yagyarth Meiwal co-founded Origin Meads and also were the first to enter into the Asian craft mead taproom market with their two restaurants Nho Saigon and The Canary in Mumbai. "We had been dabbling with the idea of starting a restaurant and a brewery. From the feedback we received, we realised that the beer market is overcrowded anyway, so we thought of making meads instead," he says.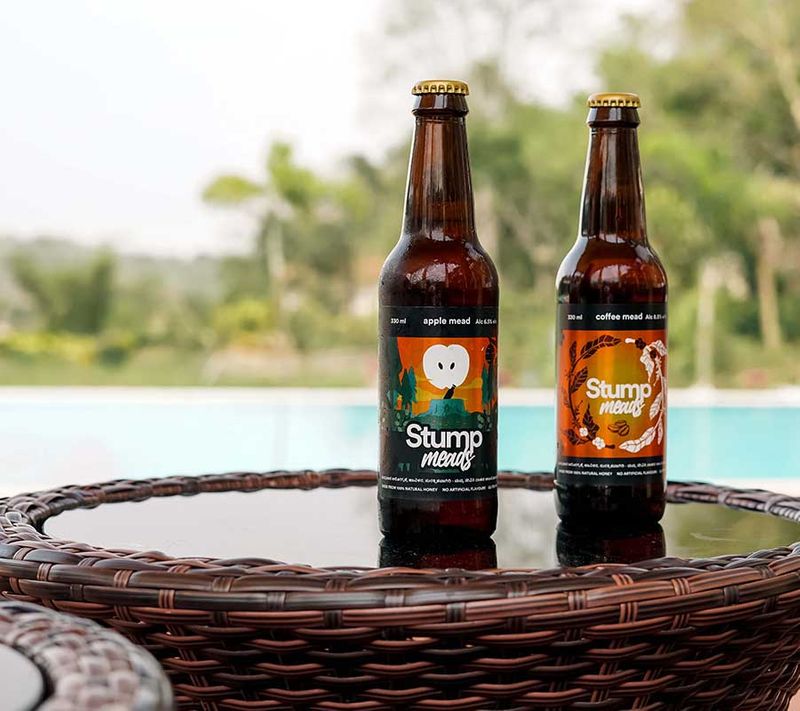 Himavanth Hasaganur Jayanth, the founder of Karnataka's first mead brand Stump, came across meads when he was pursuing his MBA in London. The more he discovered them, the more he became interested in a start-up idea with the alcohol. A similar story is that of Cerana's co-founders Dr Yoginee Budhar and Dr Ashwini Deore, who discovered that meads brought together their appreciation for nature and love for alcohol. Their meadery in the Sinnar region of Nashik produces meads with an emphasis on Indian flavours. 
Realising that there are not many alternatives to beer, childhood besties Anant Gupta and Vinayak saw it as an opportunity to start No Label, a brand that launched in November last year and is focusing on a younger consumer base.  
Creating a niche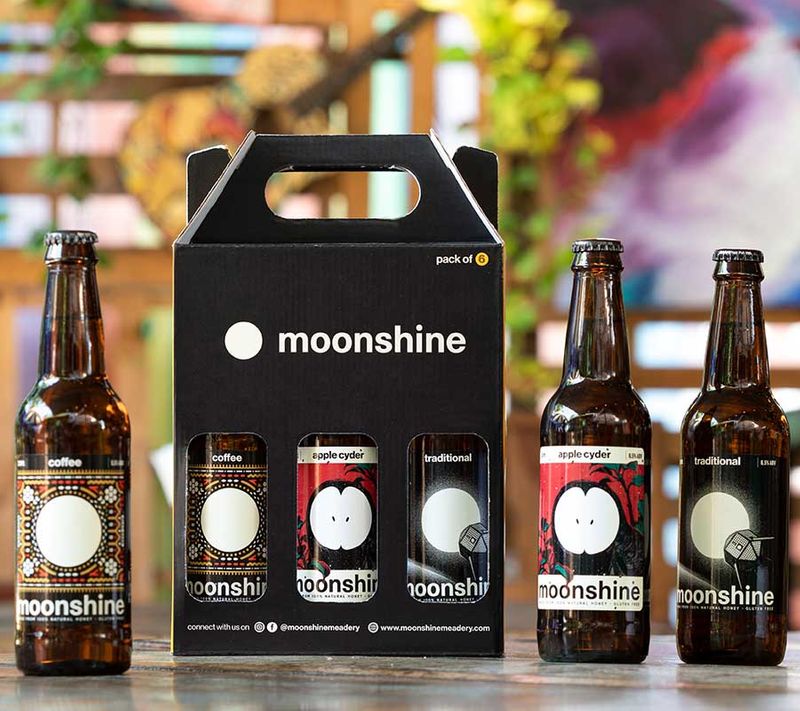 In February 2018, Pune-based Moonshine Meadery—also Asia's first meadery—dispatched their first batch of meads to Mumbai's Haiko supermarket with Nitin Vishwas manning the stall. Two weeks later, the excited co-founder called up Rehani to tell him that they had got a repeat customer. "Till then, we had been full of apprehensions because this was a new category of alcohol. This was our moment of validation and we knew then that we would survive," says Rehani, adding that he gets gooseflesh every time he tells this story. 
The co-founders have been trying to educate people on this new category of alcohol at different wine and beer festivals across the country, conducting meadery tours every Sunday, and recently, the duo also got a chance to showcase their brand and reach out to a larger consumer base on the reality show Shark Tank.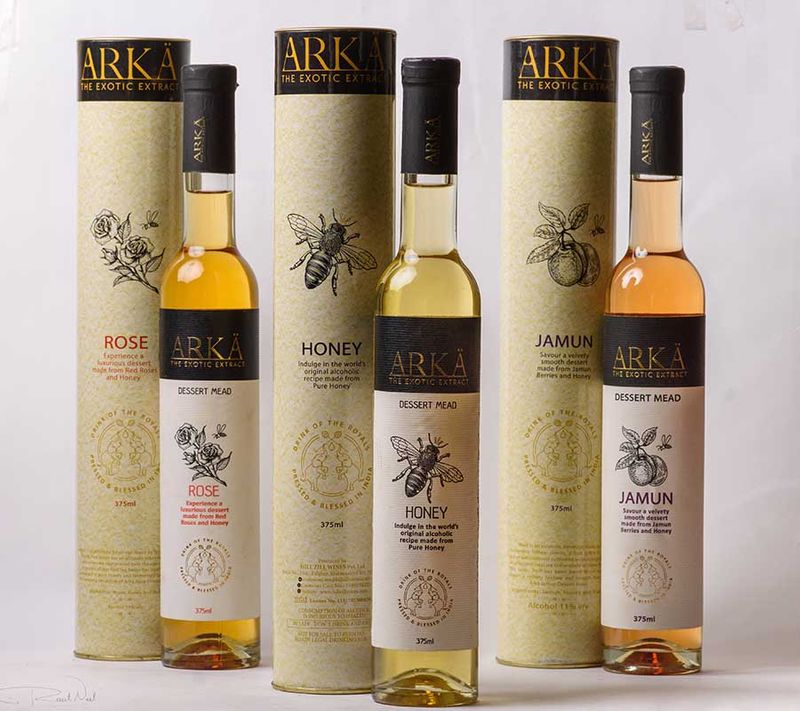 Priyanka Save, who co-founded Arka Meads, sold the first batch of 2,450 bottles of their premium dessert meads within no time and the response led to them to create variants such as Wildflower, Rose, and Jamun. "You can use everything from spices to herbs and flowers to fruits in the meads for some winning combinations. That is the kind of range one can have with meads," she says.      
Variety is everything
As Save rightly points out, meads can be flavoured with a variety of ingredients, ensuring that spirit lovers get a number of variants to choose from. Sample this: Portside offers Straight Up which is a rich, caramel flavoured mead and Something Berry with juniper berries and a fruity aroma. Cerana's flagship meads include variants such as Jamun Melomel, Pomegranate Melomel, and Chenin Blanc Pyment while their seasonal meads come in variants such as Yule Spice and Pinot Noir Pyment.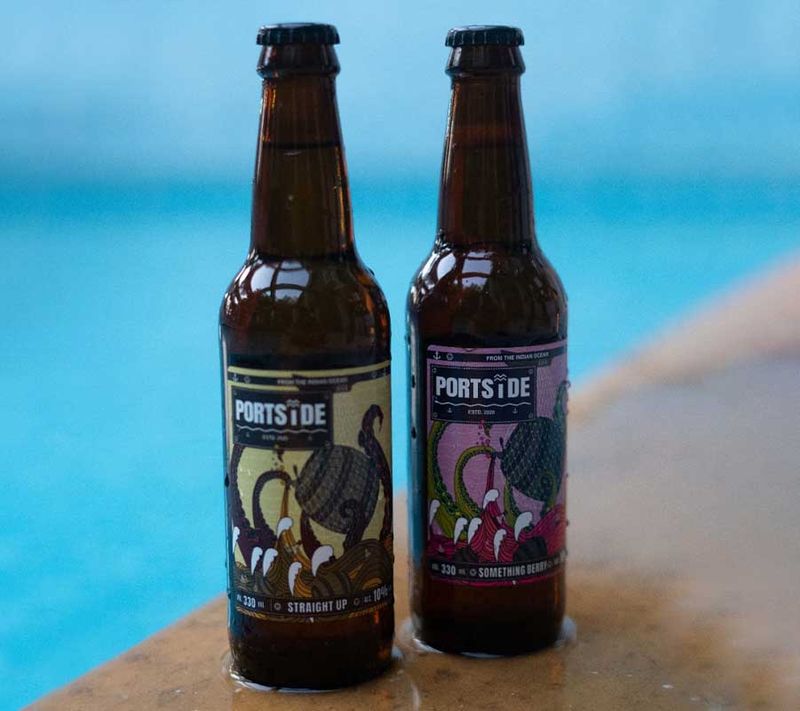 There are two variants available with Stump—apple and coffee—while the third Lemon Bomb is on the way. With an ABV of seven per cent, No Label has only Original Mead in the market currently, but the plan is to bring out Passionfruit and Iced Tea variants as well. 
Moonshine Meadery's flagship meads come in Apple Cyder, Traditional, and Coffee variants but their MeadLABs series is where you find some really exciting experimental and limited-edition variants such as Salted Kokum, Hopped, Guava Chilli, Bourbon Oaked Apple, Christmas Apple Pie, and Grilled Pineapple among others. At their two restaurants in Mumbai, Origin Meads has 10 variants of craft meads on tap. "We want to show our brewing skills with meads—they can be salty, sour, bitter, or sweet. We are super experimental," says Malwa, adding that their plans for this year include opening a third taproom in the city as well as launching a retail line of their craft meads.  
---
Photo: No Label Mead; respective brands