Australia, the land of immigrants, is naturally a melting pot of cultures. Little wonder that competitions like MasterChef Australia see this 'chutnification of cultures'—as author Salman Rushdie called it. Common cuisines such as Australian, American, Italian, English classics, French to newer tastes like Vietnamese, Mexican, Caribbean, Portuguese, and now Indian, have made their presence felt on the show. The Indian connect predominantly started with many contestants of Indian and Indian origin, such as Justin Narayan, Sashi Cheliah, Sarah Todd, Depinder Chhibber, Kishwar Chowdhury and a few others, making their mark at the competition table.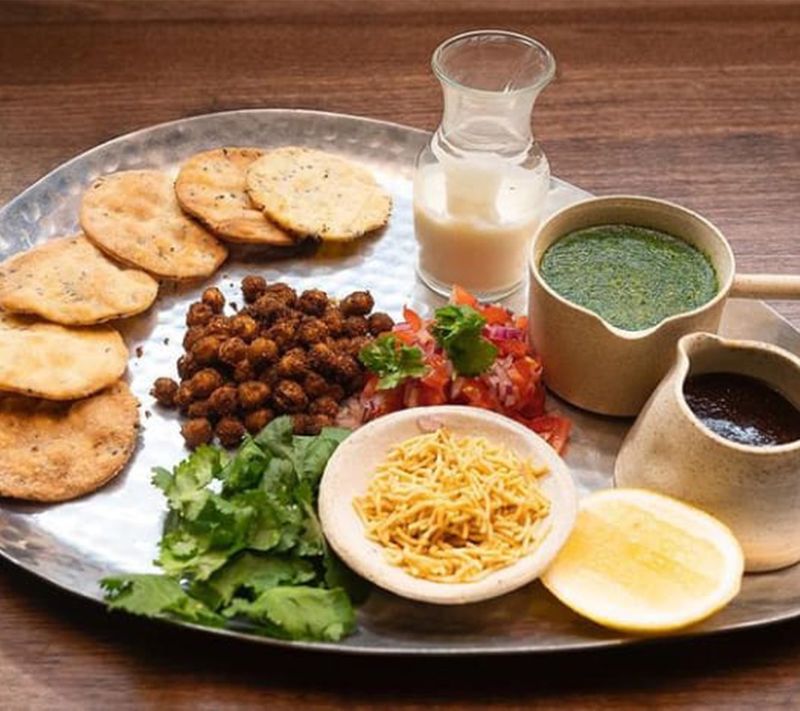 Of late, the ongoing 14the season of the show is in the news for contestant Sarah Todd (she had earlier appeared in 2014 in the show, where she cooked the Indian home staple aloo-gobi) and her puffed rice Indian roadside snack bhelpuri that had the judges go gaga over the 'complex' flavours. Todd, an Australian celebrity chef, model, restaurateur and cookbook author, says, "I was introduced to authentic Indian home cooking, about a decade ago when I lived with my son's Punjabi grandparents. I was blown away by how little regional cuisine was represented in Australia and internationally. Intrigued to learn more, I travelled extensively across India after opening my Goan restaurant—Antares Restaurant & Beach Club." 
So, how and why the bhelpuri, you ask? "I have barely touched the surface as I discover more incredible dishes with each new destination I travel to. When asked to return to MasterChef for a second time, I knew that I had to say yes to share all I've learnt and been exposed to in India. Seeing these dishes make it into the MasterChef kitchen makes me so happy. I have received hundreds of messages from India thanking me for showcasing local delicacies on a global stage. I am also so thankful for my son to see his culture and cuisine making waves on MasterChef," says Todd.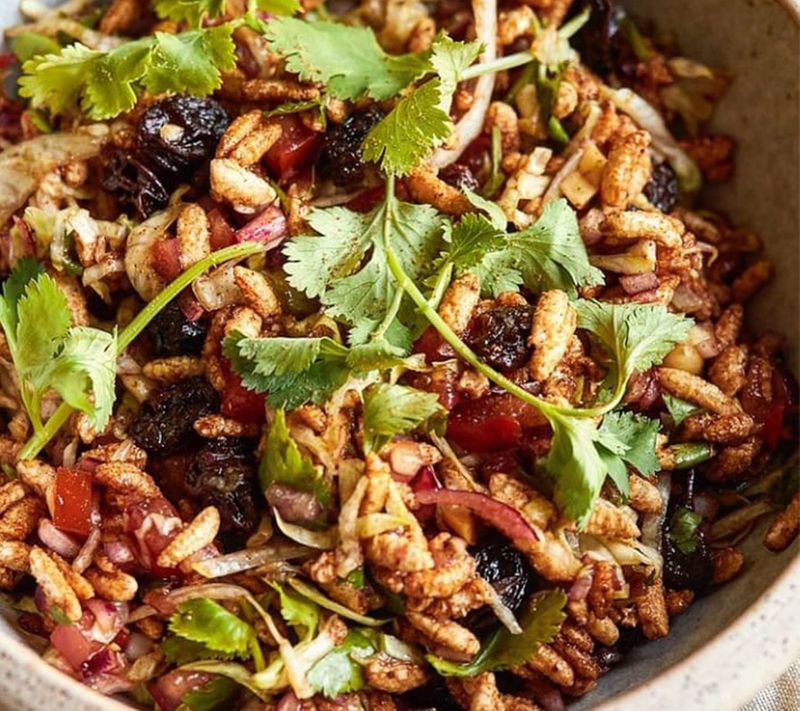 There's this whole global shift towards Indian food. It is also visible in culinary challenges worldwide. The late Mumbai-born legendary chef Floyd Cardoz of Bombay Canteen won his Top Chef Masters in the US in 2011 by making mushroom upma, which paved the path for progressive Indian cuisine. So, the attraction for Indian food has been there. 
In an earlier interview with the writer, Marco Pierre White—British chef, restaurateur, and television personality dubbed 'the first celebrity chef' and a frequent celebrity judge on MasterChef—had said of Indian cuisine, "Indian food is inarguably delicious. From the distinct smells, the colours, the flavours, the mix of spices... each dish is a perfect blend of all. Though Indian food is making strides globally, I believe it is yet to reach its true potential. There is a lot more that can be done." Maybe with global culinary contestants drawing from the rich legacy of Indian food, there will be a burst of exposure for the diverse cuisine.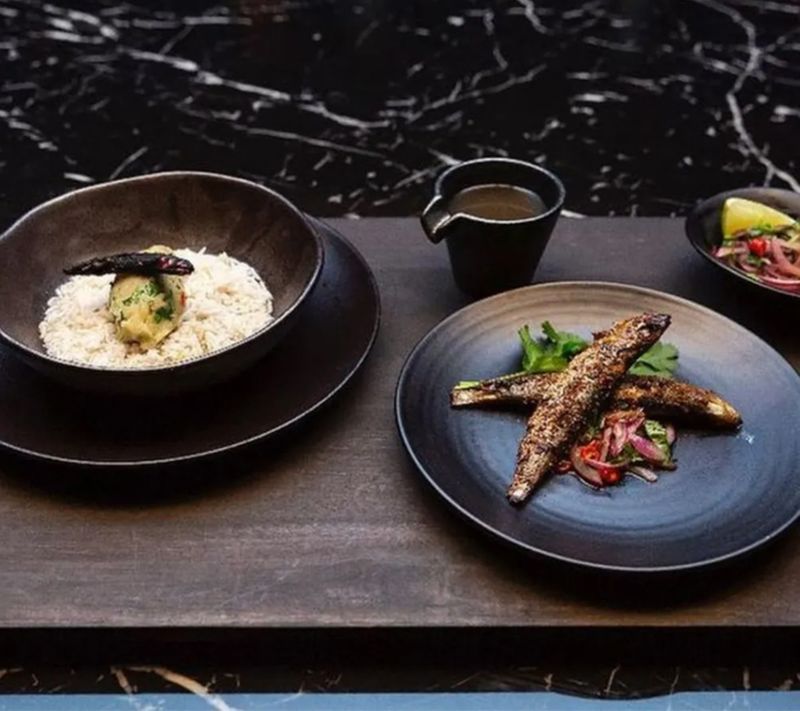 Todd agrees, "There are so many Indian dishes worthy of the MasterChef kitchen. Just because you grow up eating a particular dish doesn't make it less impressive. Hundreds of years of history behind these dishes have got them to this point. With that history comes complexity, and I'm so thankful to be exposed to them." 
It's this complexity that Sabyasachi Gorai, celebrity chef, mentor and consultant, believes is the focal point of Indian cuisine. "It's a fairly complex set of things that makes Indian food tasty and complete. The degree of complexity is the highest in Indian food. Hence it is very competition worthy. We don't give it its due. We don't consider it as skillful like Japanese, Chinese or Latin American cuisines. But the same stuff recreated by 'firangi' chefs, if you please, means he or she has to learn so many different techniques," he says.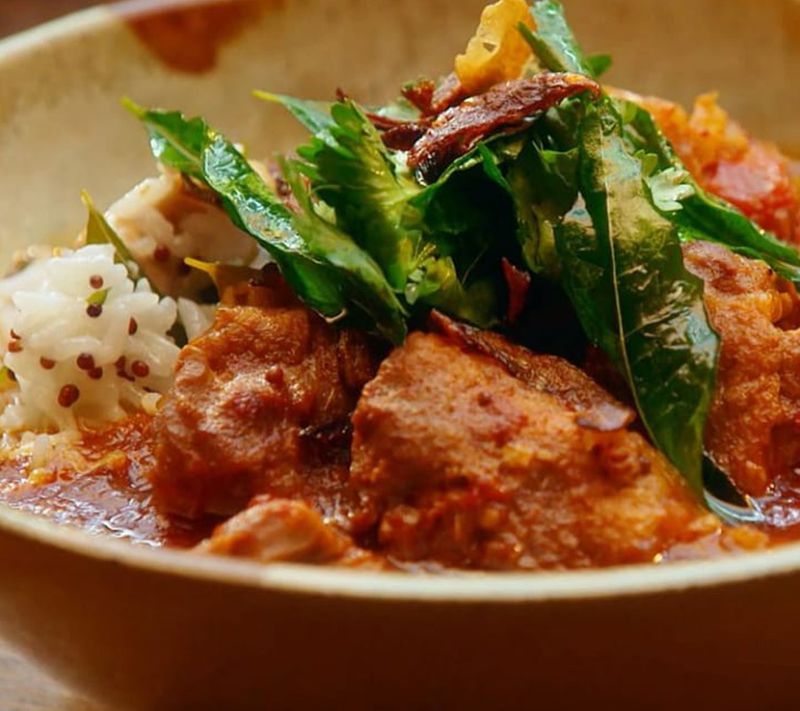 Indian food is naturally complex. There are multiple flavours, multiple tastes, multiple textures, which is obviously very appealing. In India, it is true as Gorai says when we practice this cooking at homes and halwais', we don't really give it much due. Indian food never really gets its credit. Something like a papdi chaat, which was made by MasterChef Australia 2022 contestant Ali Stoner, is a complete dish. It requires a different kind of skillset with the use of over 25-30 different ingredients and multiple sauces, all handled very differently. 
What about the mixed reactions over bhelpuri, with social media divided on praising and trolling the dish? "Now, if you take the bhelpuri, when chef Ferran Adria started puffing rice for his molecular gastronomy concept, it became a big thing. But in India, we have been having puffed rice for hundreds of years. Something like the humble puffed rice, if you have to try and create in any other country, the science and the physics that is involved in puffing rice—an irreversible chemical change—is quite complex. We have got it as a legacy from our ancestors and hence we take it very lightly. For the world outside, puffed rice is a new concept, hence it is making its way to gourmet plates and competitions," believes Gorai.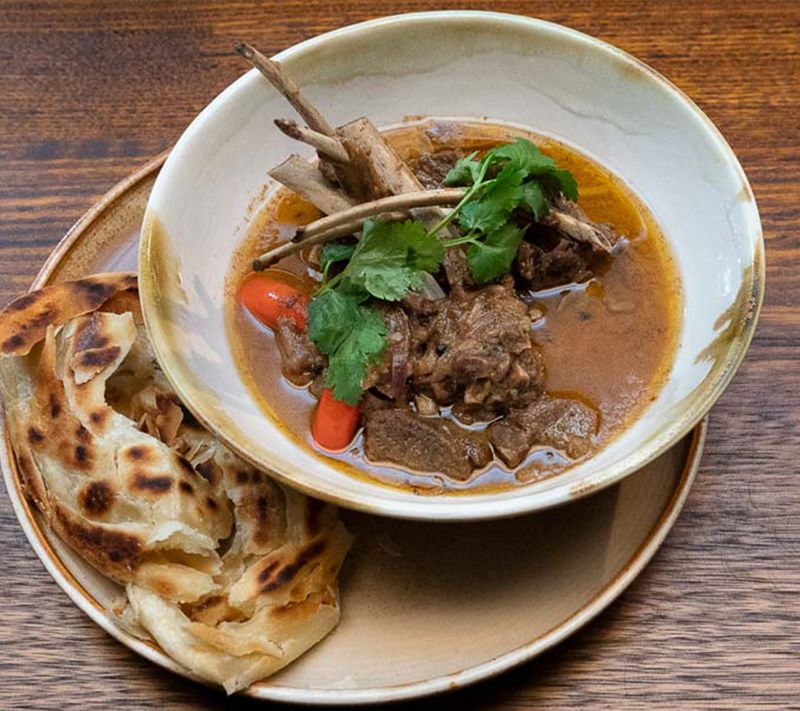 From the humble home staples like gobi paratha, lassi, paanta bhaat with alu bhorta, a reinvented version of dal bhaat, gobi matar, aloo bonda to homely delicacies such as the chicken biryani, chicken jalfrezi, goat nihari, chicken 65, lachcha parantha, prawn moilee, judges Jock Zonfrillo, Melissa Leong and Andy Allen were blown by the diversity and simple yet complex flavours of the Indian cuisine.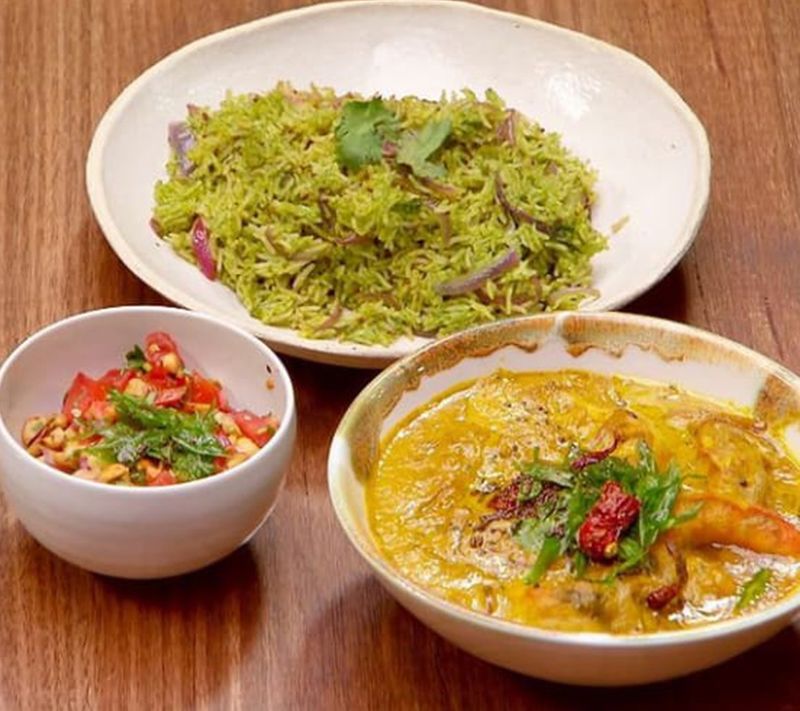 While there is a lot of praise for introducing Indian flavours on a global platform, some like Nilesh Limaye, celebrity chef, TV host, author and culinary contestant, have differing views. "The contestants on such shows are brand ambassadors of our Indian food. Due to such widespread reach of this show, it is definitely a good stage for the people of India to promote our cuisine. However, on a more critical point, I feel the judges need to be more knowledgeable about what Indian food is. Bhelpuri is not a classic dish. It is the contestants' responsibility that they promote proper regional Indian food and not butter chicken and pani puri. The skill and avante garde concept of Indian food should be promoted. For the expat taste, our chai and samosa can also be unique. But we in India know they are not competition dishes," he says.
People like Todd, however, are unfazed by the brickbats. What's next for her? "In the MasterChef kitchen, I will keep sharing the dishes inspired by my time living, working, and travelling in India over the last eight years," Todd promises.
---
Photo: Instagram/Sarah Todd