In today's bustling world, our lives are a delicate balance of numerous responsibilities. The demands of work, household duties, social engagements, and various commitments often obscure the passage of time. This can inadvertently leave couples with minimal opportunities to reconnect and share meaningful moments. A resolute solution to this ubiquitous challenge is the institution of regular date nights. These cherished occasions not only grant partners the attention they deserve but also serve as essential reminders of the equilibrium between professional and personal spheres. In our modern and fast-paced era, where daily pressures and myriad obligations tug at us relentlessly, these date nights assume an even greater significance, offering a sanctuary of connection and rejuvenation.
Embracing a diverse array of experiences, these date nights continually evolve, remaining vibrant and captivating. A particularly novel approach to rekindling romance involves the creation of an intimate date night within your abode, centred around a meticulously prepared meal. The anticipation of planning recipes, sourcing ingredients, and ultimately crafting a delicious repast conveys a profound appreciation for your partner and a desire to envelop them in an atmosphere of love and cherished memories. The charm of a home-cooked meal, paired with relaxation, transcends the mundane, offering an indelible and heartwarming date night experience, far more remarkable than a conventional dinner outing.
Here are 7 easy to make dishes for your culinary adventures on a date night 
1. Street-style noodles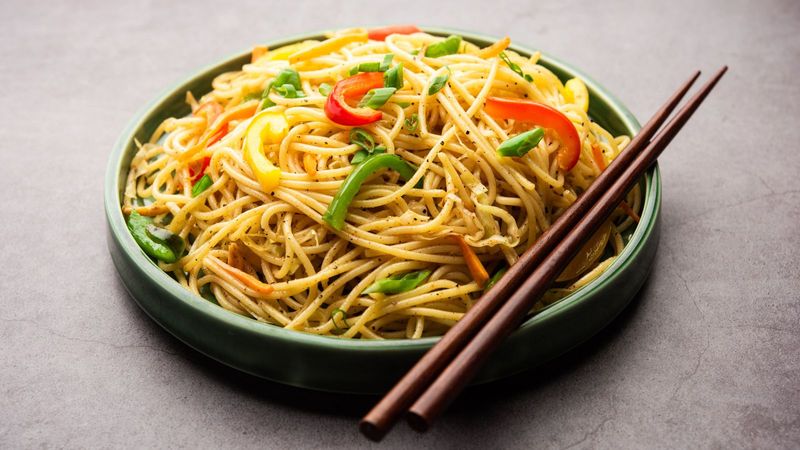 Chinese cuisine occupies a special place in our hearts, evoking nostalgic memories of shared meals with loved ones. Among its treasures, street-style noodles stand out as a delightful and accessible option. This Chinese classic, with its ease of preparation and delectable taste, promises to captivate your partner's palate. For a detailed recipe, check out this link.
2. Kimbap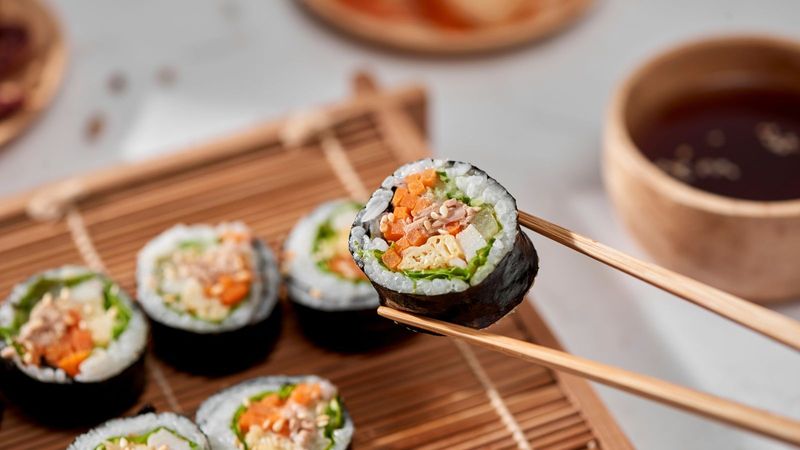 South Korean culture has taken the world by storm, and its cuisine is no exception. Impress your date with the trendy and refreshing South Korean dish, kimbap. Embark on a culinary journey that adds a touch of novelty and excitement to your date night. For a detailed recipe, click here.
3. Korean sticky chicken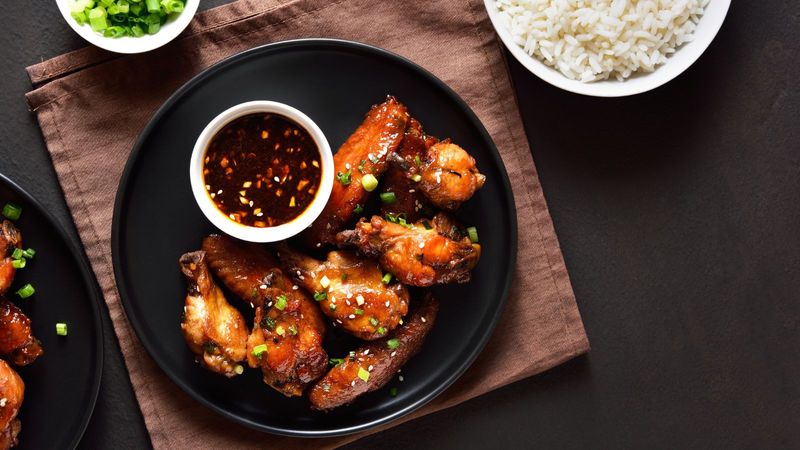 Indulge your senses with Korean sticky chicken, a mouthwatering delicacy from South Korea. This quick and easy-to-make dish will undoubtedly earn you accolades for your culinary prowess, offering a delightful blend of flavour and texture. For a detailed recipe, follow the link provided below. For a detailed recipe, click here.
4. Chapli kabab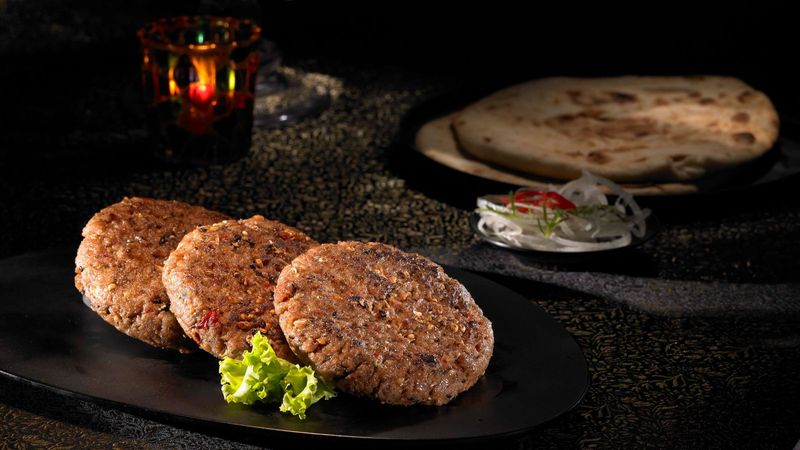 Delight in the succulence of chapli kebabs, an iconic Indian offering that epitomises the country's rich kebab tradition. The marriage of delectable flavours in these kebabs promises an unforgettable dining experience, enhanced by the personal touch of preparing them for your beloved. For a detailed recipe, click here.
5. Laksa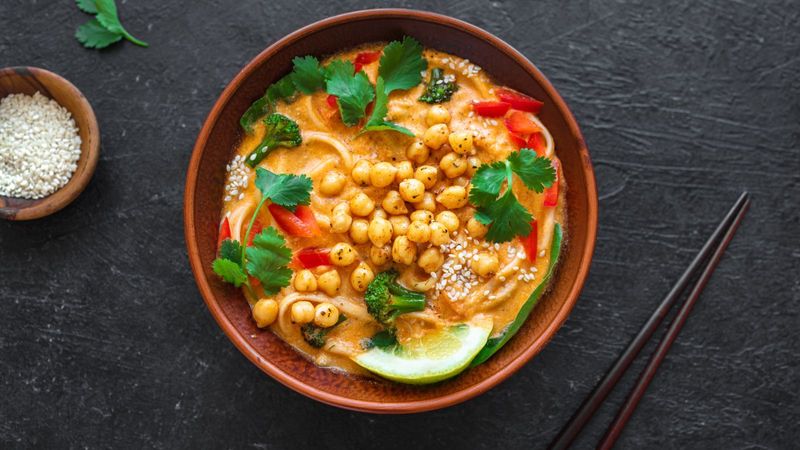 Discover the exquisite medley of flavours in laksa, a renowned Indonesian dish that delights the taste buds with its rich broth and noodle combination. The customizable nature of laksa allows you to tailor the dish to both your preferences, ensuring a memorable dining experience for you and your partner. For a detailed recipe, click here.
6. Chilli paneer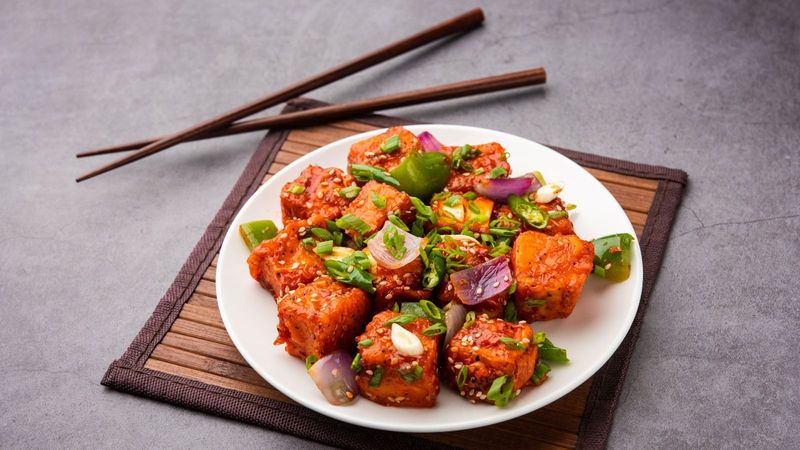 Infuse your date night with the vibrancy of chilli paneer, a beloved fusion dish that marries Chinese and Indian influences to perfection. By showcasing your culinary prowess with this popular creation, you're sure to impress your partner and ensure a resounding culinary triumph. For a detailed recipe, click here.
7. Spaghetti alla arrabiata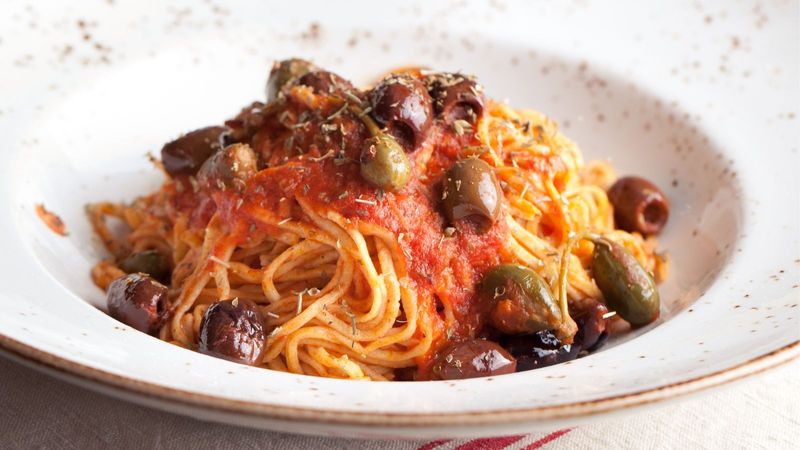 Experience the fiery allure of spaghetti alla arrabbiata, an Italian pasta dish that tantalises the senses with its distinct spice and flavour profile. This culinary masterpiece beautifully encapsulates the melding of Italian sophistication and Indian zest, rendering it a fitting choice for an unforgettable date night. For a detailed recipe, click here.
---
Photo: Shutterstock