You would struggle to find a craft brewery or tap room anywhere in India that serves more than 8 to 12 beers on tap. But this is no ordinary taproom and Bengaluru is not just any other beer destination. It has been India's beer capital long before the 2010s wave of craft breweries began to change the city's F&B scene. My first visit to Bira 91's taproom was on day zero, just before its formal launch and a few weeks before the first pandemic-induced lockdown in early 2020. Back then I tried nine beers on tap and was told that some of these could end up being the next big rock stars in the Bira 91 line-up if Bengaluru's beer nerds gave their nod. 
Innovation centre for craft beer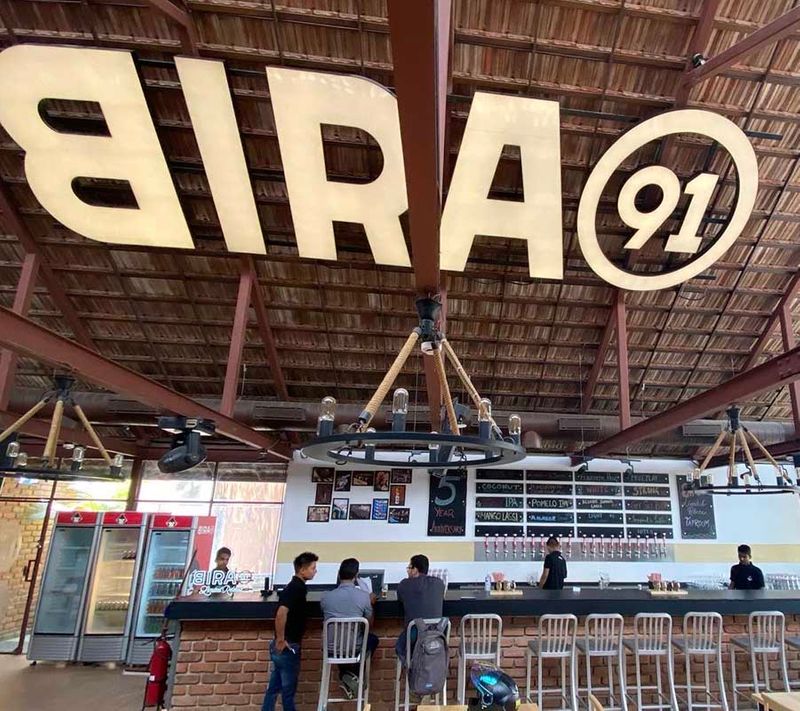 The pandemic might have changed most things but not Bira 91's vision for its tap room. My second visit to the taproom came close on the heels of Bira 91's 'Imagined in India' launch in April 2022. One of the four new limited-release beers in this collection is a Mango Lassi that I first tried off the tap back in 2020. Clearly, this was one of the beers that Bengaluru's beer snobs had greenlighted.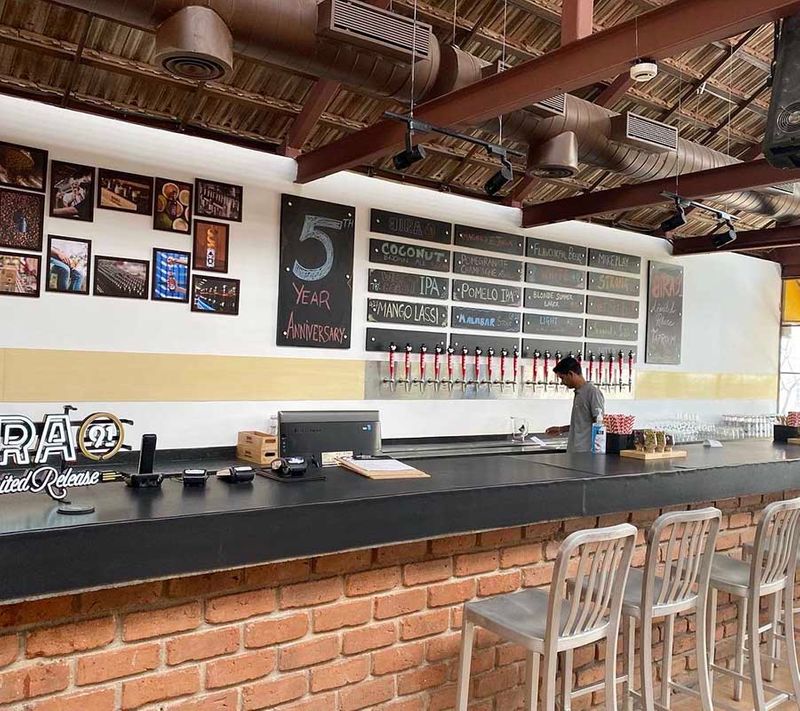 Harshvardhan Jadhav (Innovation Manager NPD at Bira 91) uses multiple descriptions for the Bira 91 taproom – innovation hub, testing ground and lab. It all points in one direction, Bengaluru's beer aficionados are setting the tone for the brand's upcoming launches. "Bengaluru's beer drinkers have a mature palate. The West Coast IPA (one of my favourites from my last visit here) is one of the bestsellers at the taproom. This aromatic beer is quite bitter and demands an acquired palate," Jadhav attempts to size up Bengaluru's large community of beer snobs. Of course, this awareness and beer snobbery didn't happen overnight. The seeds were sown in the late 1980s and early 90s when Bangalore's (as it was officially known back then) first pub wave began.  
Bengaluru's beery past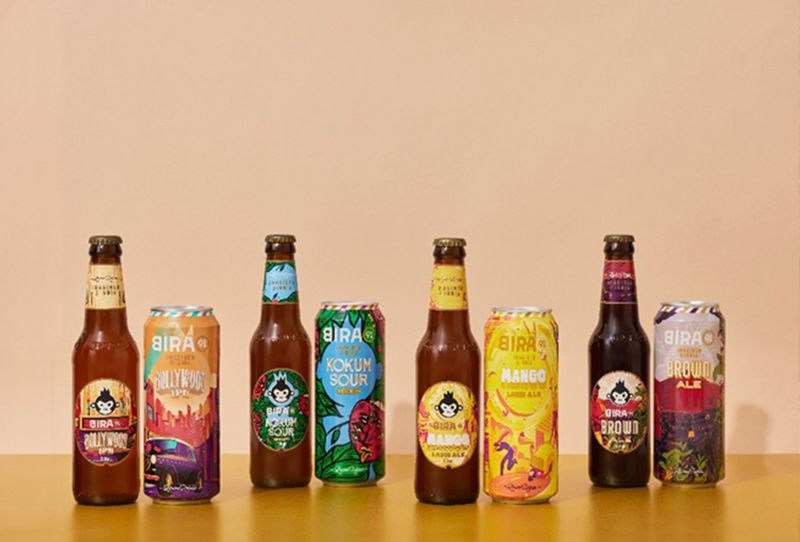 Beers on tap was a novelty back then. Until that point beers were only sold in bottles or cans (mostly imported). It was Vijay Mallya and Kingfisher that changed it all. Mallya's UB City was the original site of the city's first brewery – United Breweries, which was founded by Thomas Leishman back in 1857. It's tough to imagine 17 beers on tap back then when it was mostly just Kingfisher on tap with the first wave of pubs such as The Pub World on Residency Road and popular hangouts like NASA and Underground. It didn't change the way Bengaluru drank beer but also changed the profile of visitors. Bars were essentially male spaces back then and mostly dimly lit. Family-style pubs like The Pub World changed that. The next big change was food. Bengaluru soon discovered pub grub and pub lunches as pubs became hangouts for an office lunch or a family weekend outing. 
Bengaluru may not be the home of India's first craft brewery but once early movers like the Biere Club in Lavelle Road and Toit in Indira Nagar set the ball rolling, it sparked Bengaluru's second beer wave – the craft beer revolution. Bengaluru's craft brewery count crossed 50 before the pandemic and continues to grow. It's not just the sheer numbers, it's the quality of the beer and F&B offerings that put Bengaluru in a league of its own. There's no other Indian city in this league.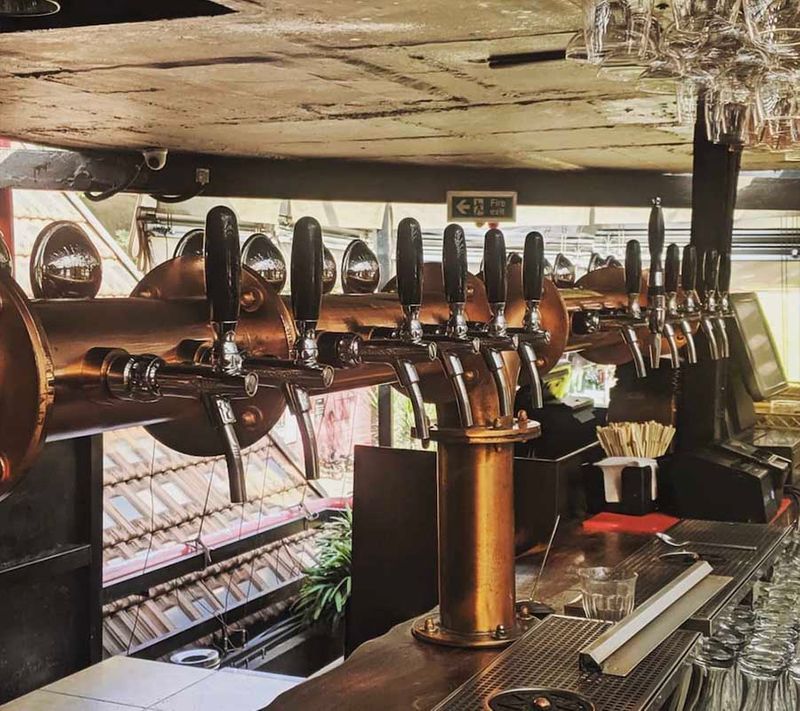 While the first few craft breweries debuted mostly in the CBD and popular F&B hotspots like Indira Nagar, the wave spread through the city's residential neighbourhoods – for instance, Big Brewski, one of Asia's largest craft breweries, was set up in Hennur. Bengaluru's traffic woes turned into an opportunity for craft breweries, and areas like Whitefield became beer destinations in their own right. This was reminiscent of the US craft brewery wave in the 1990s when you didn't have to leave your neighbourhood for good craft beer. 
It's this evolved audience that prompted Bira 91 to set up its first tasting room in Koramangala, a hipster haven in India's beer capital. Jadhav tells me that Bira 91 doesn't just lean on sales figures to gauge consumer response but relies heavily on one-to-one feedback at the taproom and social media buzz. "Bengaluru also has a few beer blogs where beer nerds post reviews that we take seriously."
Future of craft beer
In many ways, Bengaluru is a microcosm of India's beer drinker community. The city's tech industry and weather have made it a magnet for young, first-time job seekers from across India who have added to its cosmopolitan vibe. Jadhavadds that the consumer response to Bira 91's new Imagined in India line-up has surprised the product development team. "The Kokum Sour (my favourite in this line-up) has become a bestseller in Delhi where most people are not familiar with kokum (mostly used on India's west coast) as a souring agent while the Mango Lassi, a wheat ale, has taken Bengaluru by storm.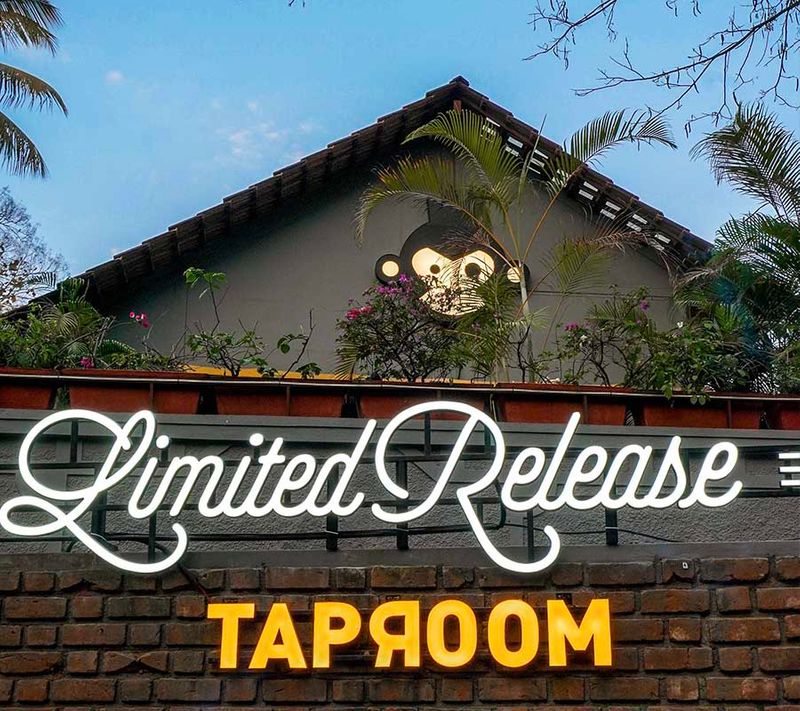 A few years ago, it was impossible to imagine sipping a mango lassi beer anywhere in India. Jadhav believes it's the free creative license Bira 91 has given its brewers to 'go crazy'. Across the world, there is a wide chasm between large commercial breweries and craft brewers. Bira 91's taproom experiment could help bridge that gap and allow beer drinkers to get the best of both worlds – a range of experimental flavours and beers available without having to travel all the way to a craft brewery. Bira 91 has just opened its second taproom at the Bengaluru International Airport and is likely to take its taproom to other cities too. Blame it on my Bangalore bias, but I don't think that will ever change the city's status as India's undisputed beer capital.
The Bira 91Tap room is at 33, 80 Feet Rd, 4th Block, Koramangala, Bengaluru: 560034
---
Photo: Bira 91, Respective brands