Bonjour Emily In Paris fans! Tu vas bien?
When Gabriel told Emily, "You're in Paris now. I'm sure we can find you something better than peanut butter" – he truly meant it. In no time, the city had Emily raving about cheese, crepes, French omelettes and steaks! Even though the series has grabbed more attention for its fashion moments, it did also leave us craving for croissants, crepes, Parisian bistro steak, crème brûlée, pain au chocolat, the Kir Royale cocktail, and so much more.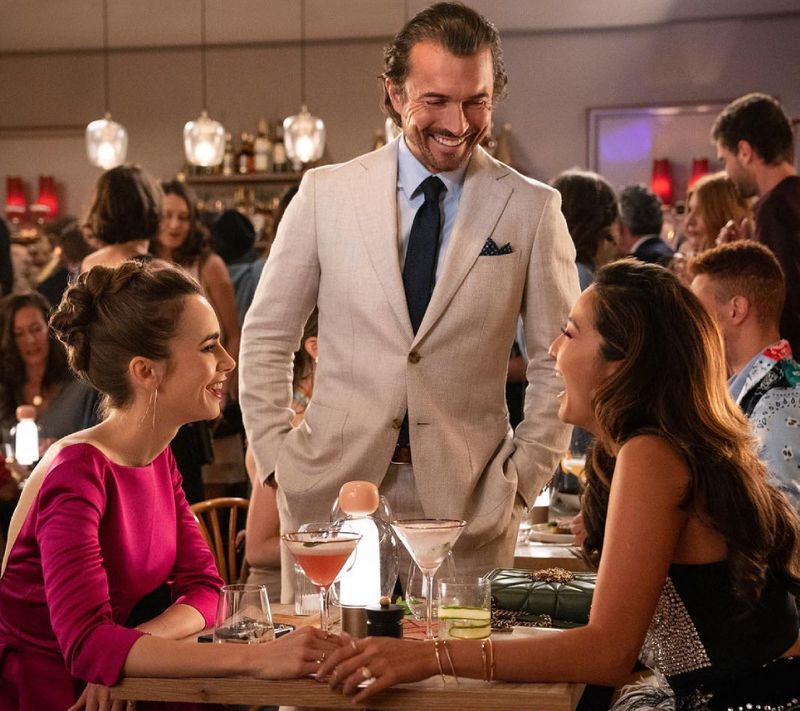 Let's just say that watching Emily eat her way through classic French restaurants is a vibe of its own! Now, whether French like their meat rare or if coffee and croissant is the quintessential Parisian breakfast or not, and if getting a Michelin star is as easy as Gabriel claims, is a different debate altogether.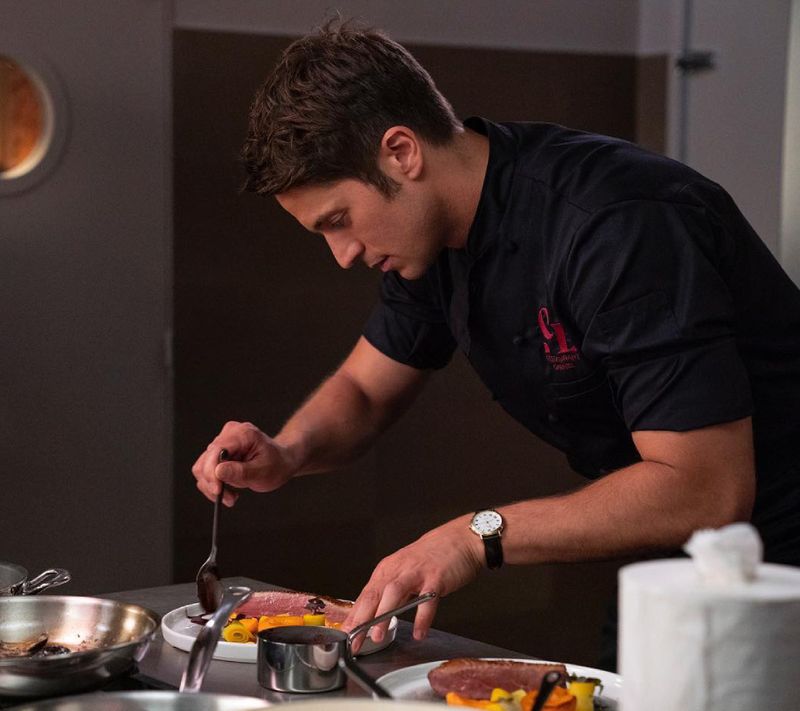 Even though some critics and French believe the show is out of touch with reality for its less accurate clichés about Parisian culture including its portrayal of food, it's still all over our social media timelines. Chances are that many of you have already travelled to Paris, and the rest virtually through the show! But why bother to travel all the way when you crave French cuisine? We have curated a list of the best French restaurants in India where you can live your ultimate Emily in Paris dream. Bon appetit!
1. Le Dupleix, Puducherry
The oldest French town in India boasts some of the most Insta-worthy French restaurants and cafes, and Le Dupleix is quite a popular choice among tourists and locals alike. The 18th-century heritage hotel, located in the heart of Puducherry, provides private dining in its courtyard which is surrounded by a 200-year-old mango tree. Indulge in some traditional French delicacies such as crêpe suzette served with a rum-based mousse and a hot cup of tea — one of the favourite French breakfasts, confit de poulet, double baked cheese soufflé, and French creole. For sweet endings, try the Poire Tarte Tartin served with homemade vanilla ice cream and saffron macaroon crumble.
Address: 7, Casern St, White Town, Puducherry
2. Café des Arts, Puducherry
Whether you have been to Puducherry or not, there's no way that you have missed those mandatory Insta pics of your friends posing against the bright yellow walls and illustrations of stacked books with a gramophone. Located in the midst of White Town in Puducherry, this 19th-century building turned cafe is undoubtedly the most-visited French eatery for its quirky interiors and great food. Niçoise salad, croque madame, crêpes, Provençale tartine, ratatouille sandwich, and baguette bacon are some of their best dishes to try.
Address: 10, Suffren St, White Town, Puducherry
3. Salon de Thé by L'Opéra, New Delhi
We believe all Emily In Paris fans in Delhi have visited this French restaurant already. Those who haven't, this French eatery located near Nehru Place Metro station in South Delhi exudes the perfect outdoor Parisian cafe culture where you need to be. The menu has delicious classic French puff pastries such as feuilleté and vol au vent, quiche - meltingly soft savoury tart with a filling of fresh, seasonal vegetables, egg, cream and cheese, croque monsieur and croque madame, quiche l'orraine - savoury tart filled with cheese, seafood and meat, pain de campagne - French country bread with sourdough made from traditional and rye flour, usually eaten with cheese, grapes and walnuts, and a whole range of signature pastries and savouries from L'Opéra. You will be spoilt for choice!
Address: Epicuria Food & Entertainment HUB, Metro Station, Nehru Place, New Delhi
4. The Assa House, Goa
Helmed by French chef Alexis Gielbaum, meals at this French bistro are made of flavours, love and great times. Be it a cosy winter morning or a pleasant night under the stars, their authentic French food will blow your mind. Start with their delicious French onion soup, and move on to their steak tartare, potato gratin dauphinoise and beef fillet. For guilty pleasures, they have vanilla mille feuille - a decadent vanilla mousse sandwiched between light caramelised puff pastry with a hint of praline. Add baked Alaska and crème brûlée to it. It doesn't get any better, we bet!
Address: House no.127/1, survey no. 123, 9, Assagao, Goa
5. Suzette, Mumbai
From traditional buckwheat crêpes to artisan sourdough breads, their menu is all things wholesome, organic and fun. Some of the most popular crepes on their menu are Provence crepe - tapenade olive spread, sun-dried and fresh tomatoes, herbs of Provence, French dressing traditional buckwheat crepe from Brittany, and Estivale crepe - Ratatouille mixed vegetables cooked in olive oil, feta, mozzarella, and fresh thyme. Oh, so delicious! Their baguettes, croissants, French omelettes are to die for as well.
Address: St John Street, Near Gold's Gym, Pali Hill, Bandra West, Mumbai
---
Photo: Instagram/Lily Collins