It's an aroma that is not easily missed and what follows is sheer joy for many. Bengaluru's love affair with coffee is well known, but with time it has become refined, has been remodelled and adds to the experience of drinking your daily cuppa. What's taking over the city's love for coffee are cafes and 'experience centres' like no other. From artisanal coffee that follows bean to cup policy and is brewed in different ways to luxurious flavours making their way into the flavour profile—cafes in Bengaluru today offer an elevated experience to their customers that goes beyond just a cup of coffee. With luxurious interiors boasting of multiple brewing stations and customers becoming baristas, cafes and coffee companies are adding experiences that customers seem to have taken a shine to.  
The third wave of coffee revolution is here, say experts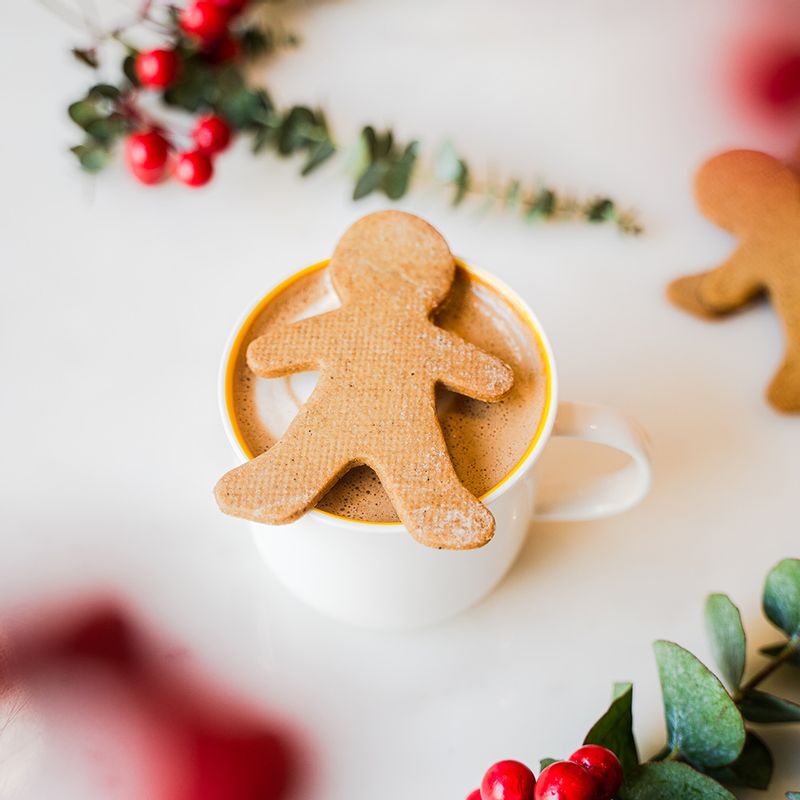 When Araku launched its first cafe in India in Bengaluru, it made a lot of heads turn. Apart from a cafe that boasts coffee like no one, Araku also has a training campus, where baristas are taught the art of coffee making and more. Aditi Dugar, chief advisor of Araku retail and lifestyle, says that through the cafe, they want to bring an experience to customers like never before. "We are defining our own path and control the seed to cup experience—there's no middle man involved. The quality of the coffee in your cup is determined by all the processes that happen at the farm level carried out with a lot of precision. At the cafe level, our methods like the Araku Moka Pot, The Chemex, and others are what we usually promote in terms of aesthetic, design, and innovation. Looking at how coffee appreciation is on the rise we peg this year as the year of black coffee. There is so much innovation happening with coffee brewers and brands in terms of brews and roasts," says Aditi.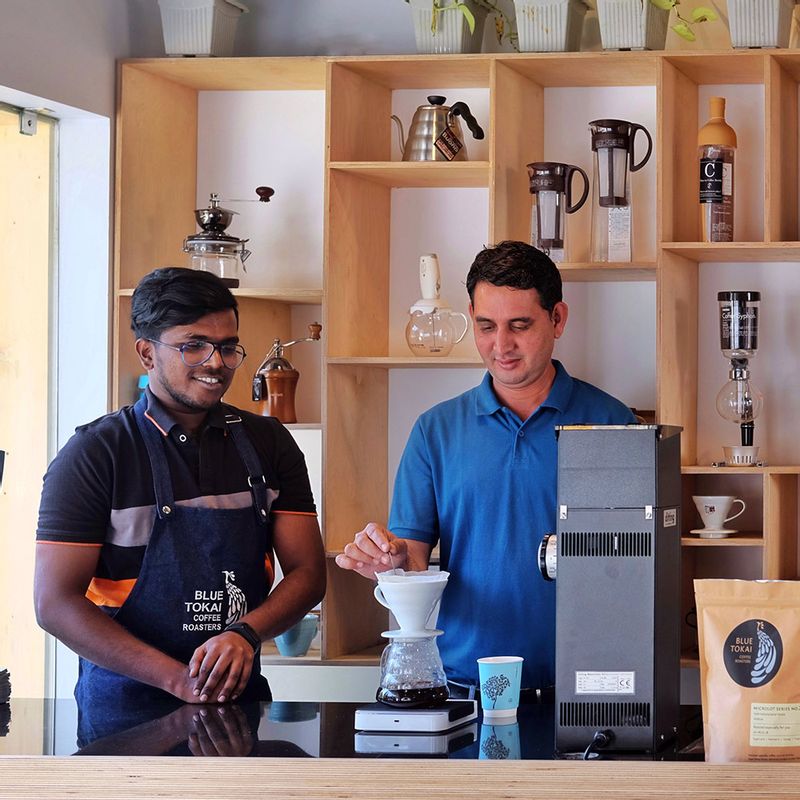 But these companies and cafes are not solely for hardcore black coffee drinkers. "Blue Tokai has something for everyone—from beginners who want to have ready-to-drink and easy-to-brew options to experts who want to invest time in brewing a good cup of coffee through various brewing methods. At our physical outlets, we offer coffees that are freshly brewed like Americano, Pourover, Cold Brews and Espresso; and for customers who would like to explore other options, we have our roasted and ground coffee along with equipment for sale as well. In 2018, we opened our first cafe in Bengaluru and have, since then, seen a steady increase in the number of customers moving to speciality coffee. In fact, in order to keep up with the ever-growing demand from this region, we also opened a roastery in the city last year," says Matt Chitharanjan, co-founder and CEO, Blue Tokai Coffee Roasters.
Shift in consumer behaviour leaves room for brands to experiment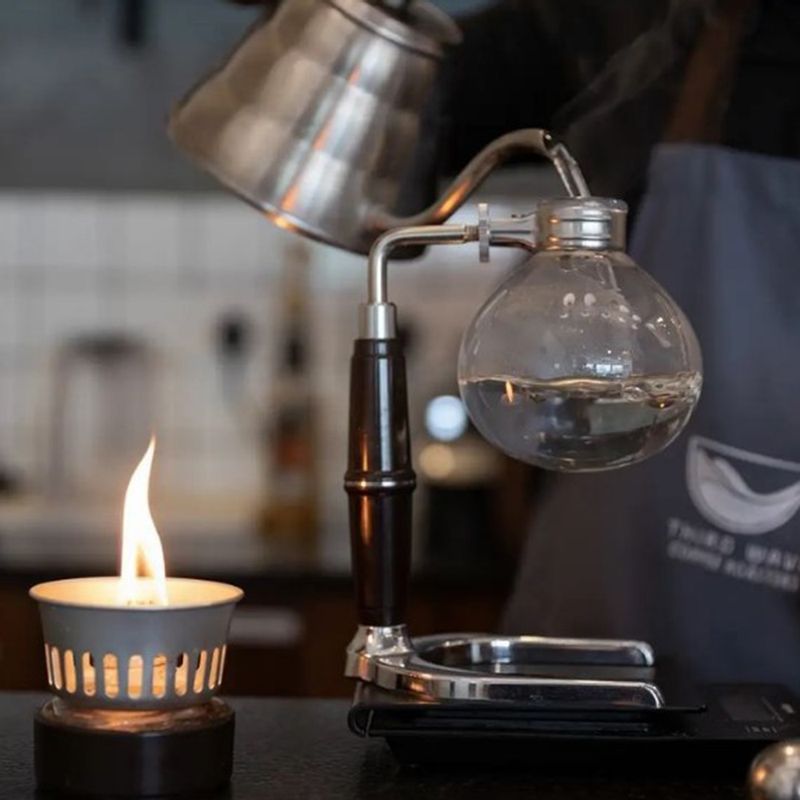 Ayush Bathwal, the co-founder of Third Wave Coffee Roasters, says that customers now want to know how their cup of coffee is brewed, the different techniques and more. "They want to understand what's new in the market. Once we showed them the different ways coffee can be brewed, it changed the game for us. Coffee was earlier perceived to be bitter if milk and sugar were not added. That perception has now changed. In 2016 when we installed a roaster at our cafe, people noticed a difference in the way their coffee was made. People in Bengaluru have so much coffee that it also allowed us to try out different things and come up with different brews. At our cafes too, we have options where customers can choose what kind of coffee they want to drink—we try to offer customers coffee they would really enjoy. We explain on our menus the different flavour notes and where the coffees come from—all of this has changed the coffee drinking experience," says Ayush.
Meanwhile, Something's Brewing, an e-commerce platform's latest experience centre in Bengaluru is proof of the changing consumer behaviour. What started as an e-commerce platform to empower and inspire coffee lovers everywhere to brew the perfect cup of coffee by democratizing knowledge and giving them access to the widest variety of coffee gears and coffee, now boasts of a swanky experience centre where customers can walk in, chat with professionals about how to brew a cuppa the best way, and try out different coffees as well. "We sell more than 400 varieties of coffees through our e-commerce site. Earlier customers had very limited choices, but now the sky's the limit. In fact, one observation that we have made is that a lot of owners of these coffee brands are huge coffee lovers themselves and they want everyone to experience the same. They feel the need for better coffee in the market. Our experience centre has different equipment and varieties of coffees on display. Some of the equipment people would only be seen online and that's what is changing. With the pandemic, a lot of people are brewing their own coffee at home as well. So they are keen to learn more about the different roasts and the different brewing methods, and this has given rise to easy access to equipment which was not the case earlier. Menus have become bigger and wider due to these innovations," says Abhinav Mathur, CEO of Something's Brewing adding: "And because there are so many companies out there, it has become very competitive, and each company and brewery is innovating and trying to come up with different types of coffees."
Soros Flavor Coffee is one such example of innovation. This new coffee house in Bengaluru reimagines your coffee drinking experience like no other. "We wanted to provide our customers with a luxurious experience when it came to coffee drinking. We wanted to go one step beyond what was being offered to coffee drinkers and voila! Flavoured coffee was the answer. We focus on unique flavours and single origin blends. Some of our most popular coffees are Tennessee Whiskey, Five Candies and Plum Cake—these are flavours you won't find in the market. Our store is all about standing out from the rest in terms of flavoured coffee and providing a luxurious experience to our customers," says Harsha Reddy, owner of Soros Flavor Coffee.
Unique offerings for coffee lovers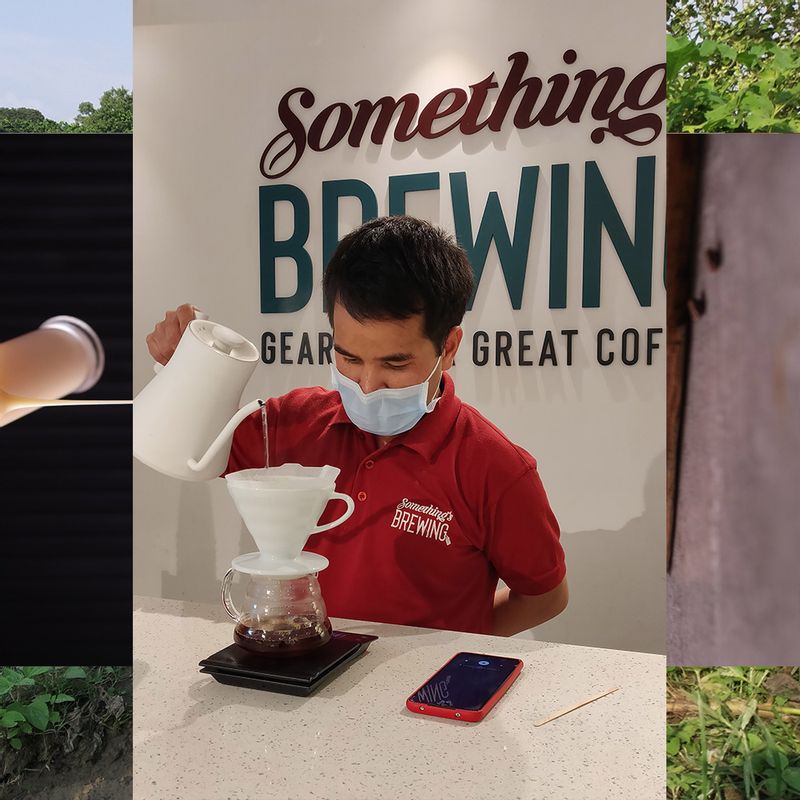 Cafes and coffee companies are also going above and beyond to make sure that customers understand the know-how of coffee brewing the right way!  A lot of cafes let customers get behind the counter to brew their own cup of coffee. "Select Blue Tokai cafes are also home to Play Bar, a self-brewing coffee section, where customers can come and have a barista guide them on how to use different brewing equipment—with a wide selection of brands including AeroPress, Hario, Fellow, Baratza, and Moccamaster—for making their own cup of coffee through manual brewing methods. In case people are new to speciality coffee, our baristas are available to help them at the cafe, as they learn more about a good cup of coffee," says Matt. A 'Be Your Own Barista initiative' can also be seen at Something's Brewing's experience centre. "Customers can get behind the counter, choose their own coffee beans, grind them, and make their own cup of coffee with our baristas' help of course. In addition to this, we also have workshops and plan to have tasting sessions once the pandemic is under control," says Abhinav. Similarly, Araku has a Sensory Bar, where customers can try different blends in various brewing methods.
Matt adds, "Our in-house initiative like the Taster's Club has been designed to engage, educate, and create a community of coffee-lovers while taking them through unique tasting exercises developed by our roasting team. Each month, subscribers receive a specially themed box that covers everything from the basics of roasting to understanding different processing methods and how all of this impacts the final flavours in a good cup of coffee. With this, the subscribers also get a chance to speak to our roasters and understand more about speciality coffee." 
---
Photo: Soros Flavour Coffee; Respective brands