"Get me a beer" is probably the most common phrase most of us throw around while ordering quintessential or modern Indian cuisine. After all, it pairs equally well with creamy butter chicken and spice-heavy tandoori fare. Washing down rich gravies with pitchers of chilled brew is a soul-satisfying experience (if we may say). But does a similar sentiment apply to wine, particularly those that are native to Australia?
Let's break your bubble – contrary to common perception, Australian wine may be a 'bold' choice, but it pairs beautifully with modern Indian cuisine.
To get a more nuanced view of the modern Indian palate and Australian wine, we got in touch with Kishwar Chowdhury, MasterChef Australia 2021 finalist and Ambassador, World Food Programme; John Southwell, Trade and Investment Commissioner and Consul, Australian and Investment Commission (Austrade); and Sarah Roberts, Regional Manager - Asia Pacific, Wine Australia.
But before we tell you more about this Australian spirit, here's a primer to Indian cuisine in its reinvented avatar.
The era of modern Indian cuisine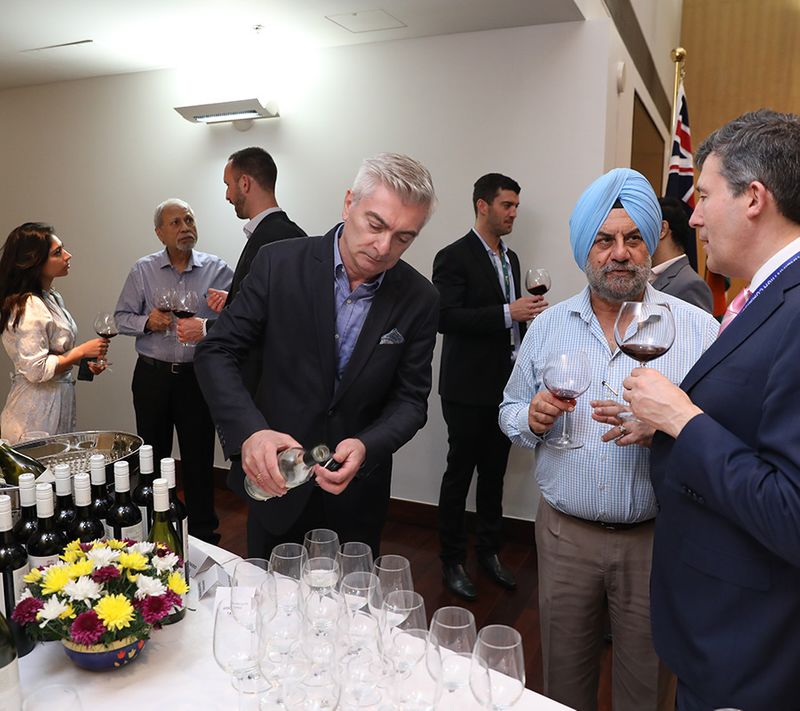 In a nutshell, modern Indian cuisine moves away from the predominant influence of north India to be more rooted in regional cuisine. Seasonal and local ingredients are the 'real stars' – they give contemporary chefs an opportunity to play with global techniques while showcasing the diverse landscape of India.
For the longest time, Indian cuisine was regarded to be conformist in nature – far removed from experimentation. The landscape has transformed and how, with popular chefs taking on the mantle to put India on the global map through innovative creations.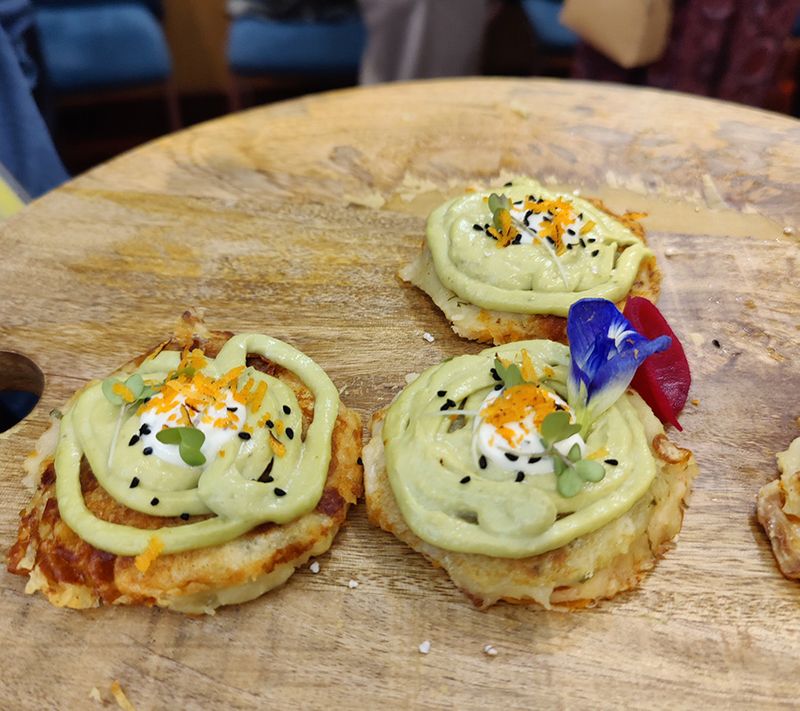 Recently, Chowdhury – a Bangladeshi-Australian chef – won hearts globally with her expansive knowledge of Bengali cuisine. But it was her unabashed take on the humble Panta Bhaat (leftover rice soaked in water) with Aloo Bhorta (mashed potato with salt and coriander) and smoked sardines during the MasterChef 14 finale that made her a household name.
During our chat, Chowdhury referred to herself as a 'member of a third culture'. "With south Asian and Indian heritage, you have a whole generation of NRIs coming through. For me, it's like a chef coming through who has their own voice, their own feet, their own stories, and their own food. Chefs like myself help to tell those stories and showcase the diversity, and so you're looking at regional Indian cuisine," she added.
Chowdhury confessed her soft spot for a range of interesting spices, but black cumin and fennel feature at the top of her list. "I love working with warm spices. But during the recently-held Australia-India Business Mission, I experimented with some beautiful native Australian Indigenous ingredients, like the Tasmanian Pepperberry – a botanical, flowery pepper. There was also finger lime caviar, and Davidson plum powder – a native plum that has a fun taste," she revealed.
Showcasing sustainable menus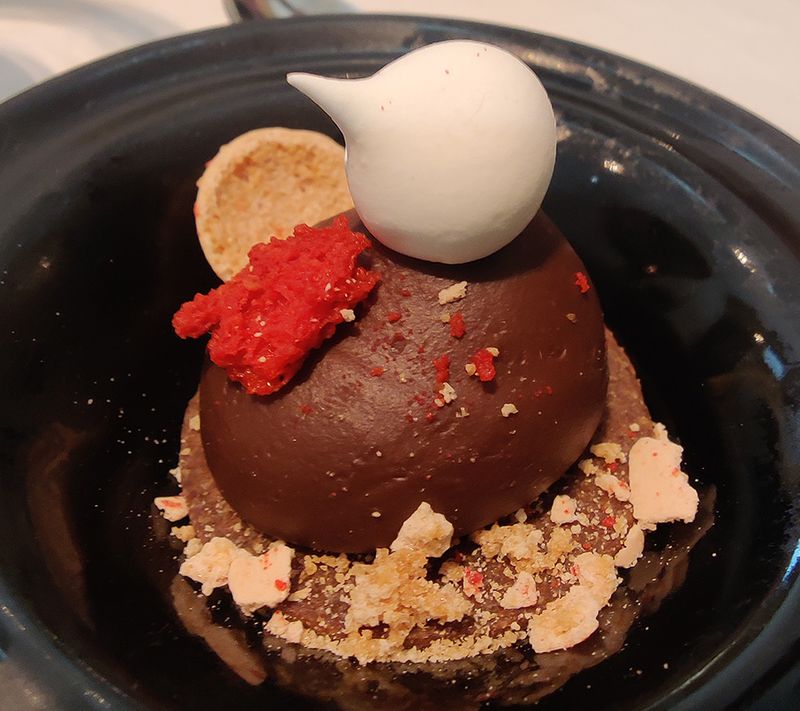 An amalgamation of creativity and traditional technique may be the 'secret' to thoughtful Indian cuisine. But how important is sustainability – a buzzword that has swept the culinary space?
Here's what she had to say, "Sustainability with food or other industries is often talked about today. However, it is something that has existed and developed within our heritage and culture for thousands of years. The idea of eating seasonal food and Farm to Fork has been an integral part of our lives."
Moving forward, Chowdhury believes that all the Michelin-starred chefs and the like –  the leading voices, and global platforms – will look back into their pasts to see how sustainability was practised.
"That is also how we created sustainable menus for the Australia-India Business Exchange, by looking back into our history and heritage to see how we can create menus that eliminate as much food waste as possible. That's how we define our culture," she added.
The world of Australian wine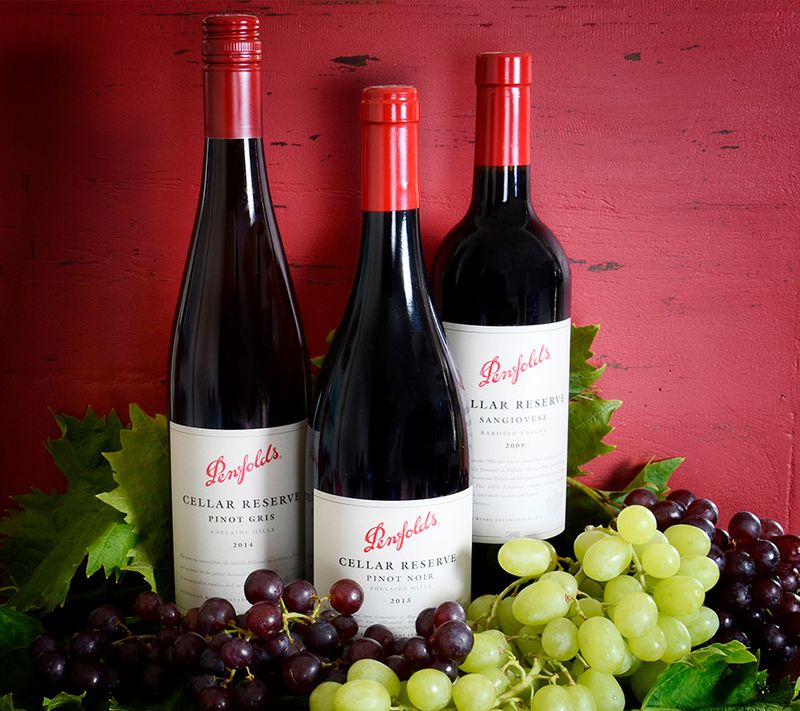 Conversations about Indian food are incomplete without the mention of Australian wine, quipped Chowdhury. India has a strong preference for sweet wines, and Australia offers a range of fruity varieties, whether it's Margaret River or Yarra Valley Bourassa. They are very much in sync with our palate!
"When paired with modern Indian cuisine, it's like a fantastic match of Australian wines, which have very diverse wine regions as well as diverse wine palates," she notes.
What is it that one must keep in mind when pairing Australian wine with modern Indian food? Roberts has exciting recommendations that one must make a note of. For starters, a light, summery rosé beautifully complements the variety of spices and depth of flavours in Indian food.
Similarly, off-dry Rieslings would lift the dining experience. There's also a repertoire of Mediterranean white varieties, such as Fiano, that are being produced in Australia – they make for a perfect match with the diverse flavours in modern Indian cuisine.
"For heavier, saucy dishes, lighter or fruit-driven reds like Australian Pinot Noir and Grenache make for a perfect accompaniment. That's because they minimise oak and tannins, which can compete and clash with heavy sauces and spices. They balance these out with softer red fruit characters," she shared.
Take note that there's no one-size-fits-all approach when it comes to pairing Australian wine with modern Indian food.
"What works for one dish might not work for another. It's really a matter of individual taste and trying things out with friends and family, while you're eating and sharing the experience," said Southwell.
A 'sparkling' future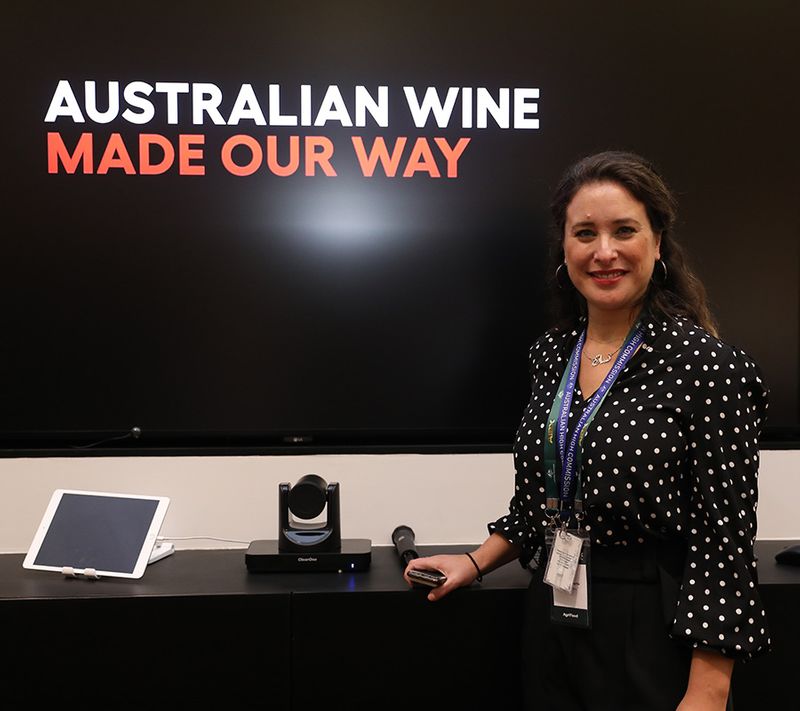 Interestingly, Indian wine consumers have a strong appreciation for Australian wine. In the financial year 2021-22, Australia's wine exports to India were 4.3 million litres, valued at AUD$18.9 million — an increase of around 180 per cent compared to the previous year.
"The wine culture in India is growing as consumers discover and learn more about wine, and it's exciting that Australian wines are part of this discovery. Australian wine provides a perfect match for lovers of traditional styles of wine and those seeking new and innovative expressions," said Roberts.
On being asked about possible synergies between India and Australia, with regard to wine, Southwell was quick to respond, "We're working on strategies to enhance consumer/Horeca awareness of the depth and sheer diversity in Australian premium wines, but from a synergy perspective there's work already underway."
The Australian wine industry is currently undertaking cooperative work with Indian wineries across a range of areas, including through a delegation visit to the Australian Wine Technical Conference earlier this year, which will further assist the growth and development of the Indian wine industry as well.
---
Photo: Instagram/Kishwar Chowdhury, Austrade, Geetika Sachdeva