There's a whole world of whiskey out there, unexplored. Having said that, there are 15 times more distilleries in the US than in Scotland, so it's a given if you don't know them all. Bourbon, an American whiskey, is slowly growing on the taste buds of Indian drinkers. Why do you ask? Have you ever had a glass of Jack Daniels, fondly known as JD, and coke—which also happens to be every Millennial's unproclaimed favourite drink.
6 different styles of American whiskey for beginners: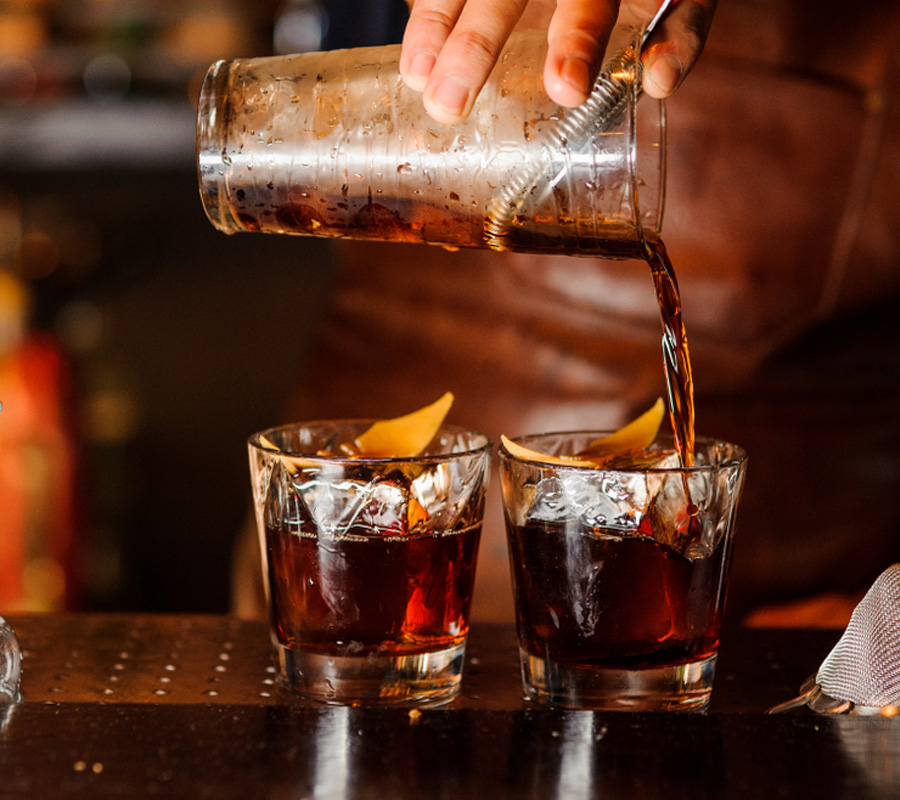 You already know Bourbon is an American whiskey, so it comes as no surprise that other whiskies from the country are also on the sweeter side. Made using grains like corn and rye, the blend of sweet with a peppery tinge is the primary flavour profile of American whiskies. Flavour additives like vanilla, coconut, and caramel also add to the punch.
The six types of American whiskey, all made using different fermented cereals are:
Bourbon

Rye

Rye Malt

Malt

Wheat

Corn
The real bourbon whiskey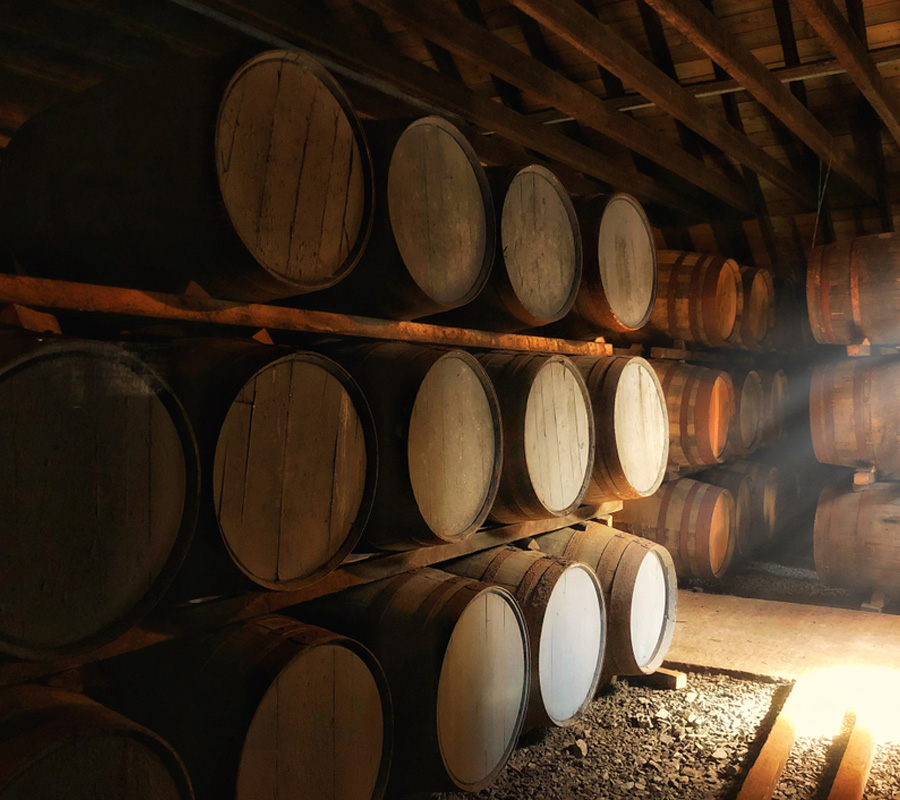 A sip of authentic Bourbon whiskey will have underlying notes of oak, vanilla, and caramel. A corn-based drink, bourbon is humble yet bashful in the most understated way possible. Like a warm hug for regular drinkers, bourbon whiskey brands have bottles that are sourced for connoisseurs for hundreds of dollars a bottle.
Contrary to popular opinion, Bourbon drinkers will agree that it is an acquired taste. For a whiskey to be qualified as Bourbon, it must pass the US Code of Federal Regulations guidelines:
American whiskey can be called a Bourbon only if it is produced and bottled in the US—anywhere in the US, not just Kentucky.

The spirit should be made using a mixture of fermented grain (called mash). That is 51% corn and the remaining 49% a mix of barley, rye, or wheat.

The whiskey should be aged only in new charred American oak barrels and bottled at a minimum of 80 proof or ABV (alcohol by volume).

Once ready, for the whiskey to be called bourbon, only water should be used as an additive and only to proof the spirit down.
Best bourbon whiskey in India
Indians love their fine single malt scotch, neat and on the rocks. But with limited brands available in the market, Bourbon, a top selling whisky in India, comfortably lands a spot in our bar cabinet.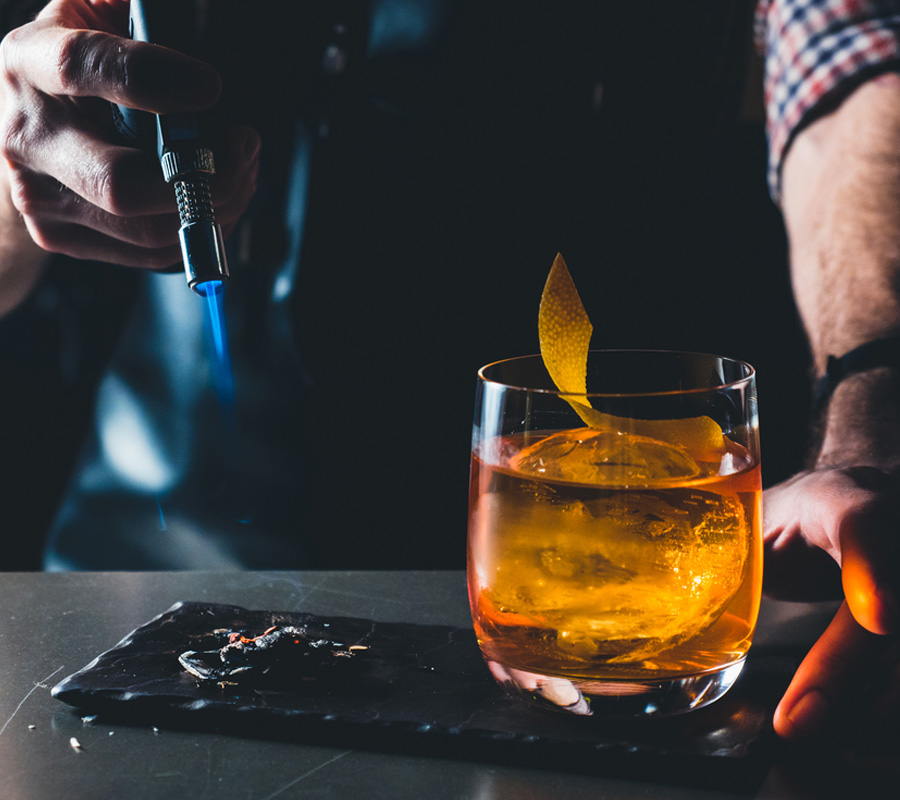 With straightforward yet nuanced flavours, here are some of the five best bourbon whiskey brands in India:
1. Buffalo Trace
Straight from the distilleries in Frankfort, Kentucky, Buffalo Trace is a top-notch bourbon with a minimum barrel age of eight years. A rich mahogany-hued bourbon, on the nose Buffalo Trace has clear notes of vanilla bean, allspice, and burned cinnamon. On the palette, you will get an underlying flavour of rich caramel, toffee, and pepper from the rye. A spice and char-driven drink, this bourbon whiskey makes a mean Manhattan. You can also enjoy it neat or with cubes of ice.
2. Elijah Craig
An award-winning bourbon, Elijah Craig is flavourful, smooth, and easy on the palette. A favourite among whiskey connoisseurs, the signature small batch has notes of subtle spice and smoke from the charred oak barrels.
3. Evan Williams
Rich, smooth, and full of character, Evan Williams has been perfecting bourbons since 1783. Made in Kentucky's first commercial distillery, Evan Williams is the second highest-selling bourbon in America. With notes of caramel, brown sugar, and pepper, it is one of the best whiskeys for beginners. The right way to have an Evan Williams is to use it to spike your iced tea.
4. Maker's Mark
Neither bitter nor sweet, Maker's Mark bourbon is made using soft red winter wheat, instead of the usual rye. Packaged in a quintessential Maker's Mark square bottle, each hand dipped with a red wax seal, this is a bourbon of premium quality. With a woody oak, caramel, and vanilla aroma—the taste notes are balanced caramel, vanilla, and fruity essence.
5. Woodford Reserve Distiller's Select
A top-selling whiskey in India, the Woodford Reserve Distiller's Select is an iconic bourbon. It has a rich sweetness with every mouthfeel, featuring a character profile of mint, apricot, cinnamon, honey, and sultana. A bourbon as smooth and flavourful as the Woodford Reserve is the only way to perfect the Old Fashioned.
Bourbon brands in India are still figuring out their market and audience. A fairly new drink for whiskey lovers in the country, Bourbon is slowly making an appearance on Indian bar shelves. 
Photo: Shutterstock