No matter what the occasion be, G&T is a cocktail that everyone loves. A perfect crowd pleaser, Gin And Tonic actually started as a medically prescribed drink. It became popular with British soldiers when they were fighting the Thirty Years' War against the Dutch, and eventually, when they colonised India, the drink came with them to the subcontinent. 
Once in the warmer climate of India, they started adding gin to the tonic of quinone made for the widespread malaria, and with a bit of sweeteners thrown in, the combination was an immediate hit.
Over the years, the drink has undergone a variety of transformations, with everyone adding their own little twist to the much-loved classic cocktail wherever it went.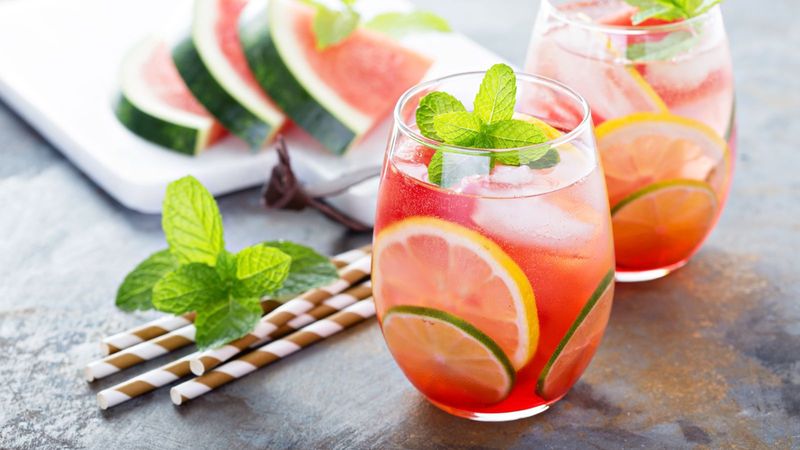 One such recipe, perfect for warm evenings, is Watermelon G&T. A riff on the classic cocktail, this is easy to make, and quite beginner-friendly. Tropical, summery, refreshing, here's how to make a perfect Watermelon G&T in minutes.
Apart from this, here are 7 other Gin and Tonic recipes to add to your drinks menu
1. Spanish Gin and Tonic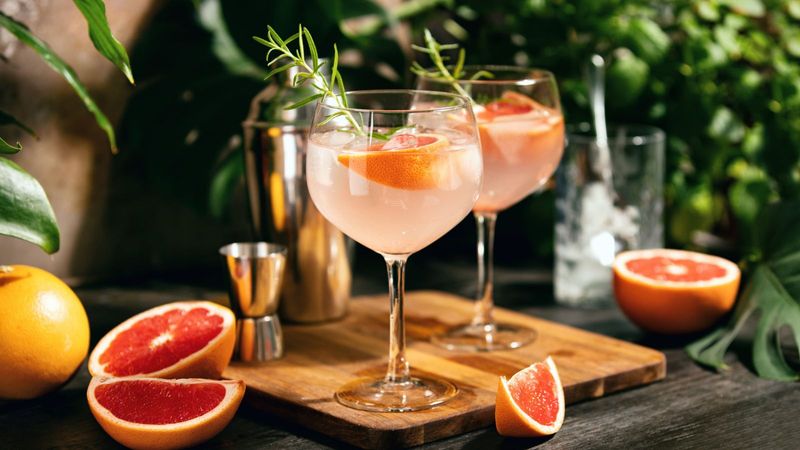 Switch your regular tonic for a grapefruit tonic, and add Spanish dry vermouth for that burst of flavour. Add grapefruit bitters, and while serving, garnish with a slice of fruit, and a smoked rosemary sprig for an elevated gin and tonic experience.
2. Colour changing Gin and Tonic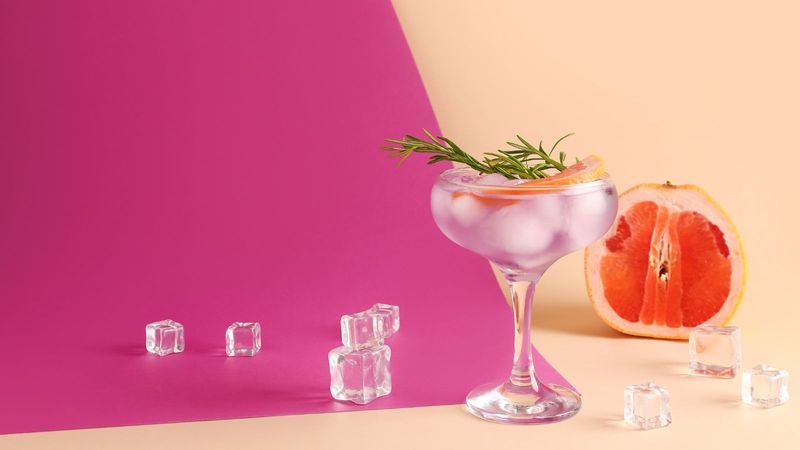 This will have all your guests' attention. Instead of your regular gin, use Scapegrace Black Gin. Almost black in colour, this gin turns into a beautiful shade of lavender as you add tonic. Serve this stunning colour-changing gin and tonic recipe garnished with a slice of grapefruit.
3. Rose Gin and Tonic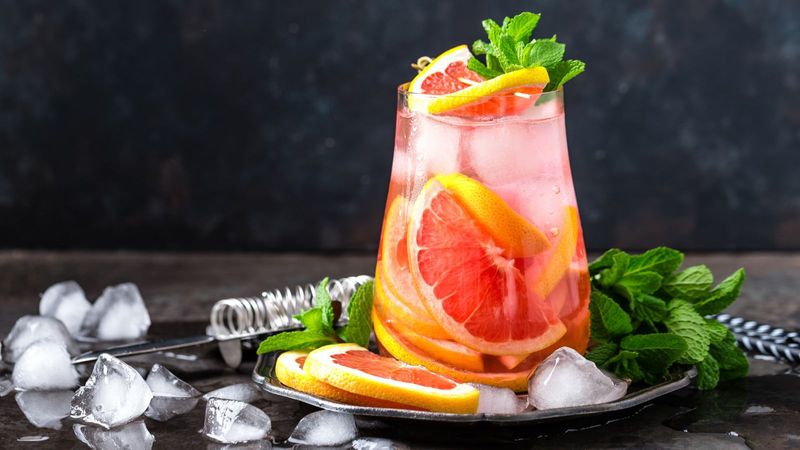 The star of this drink is Glendalough's rose gin. An otherwise simple gin and tonic recipe, this one can be elevated with the addition of mint leaves. Garnish with a lemon wedge, and be ready to receive all the compliments you'll get on not only the flavours but also how pretty this gin and tonic recipe is.
4. Indian inspired Gin and Tonic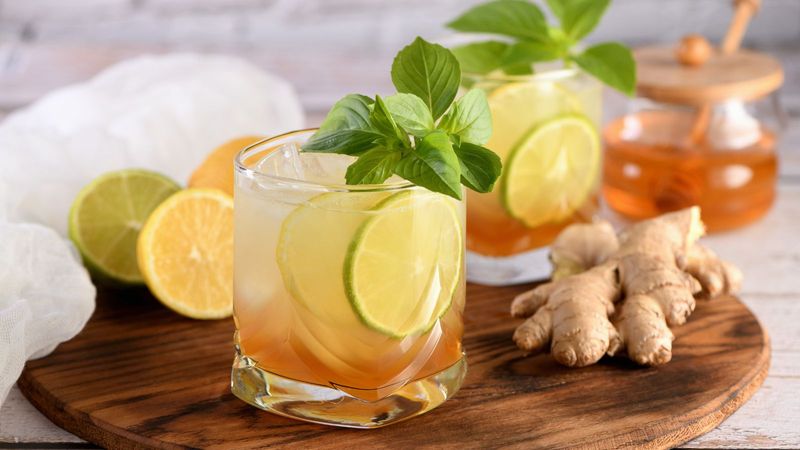 Slightly stronger than others on this list, this recipe has gin and tonic ingredients that'll blow your mind. To your regular gin tonic recipe, add honey-ginger lime leaf syrup, and experience the explosion of flavours in your mouth. Serve this gin and tonic recipe garnished with a lime slice and if you want to go full fancy, candy some thinly sliced ginger, and add that too.
5. Luxurious chocolate Gin and Tonic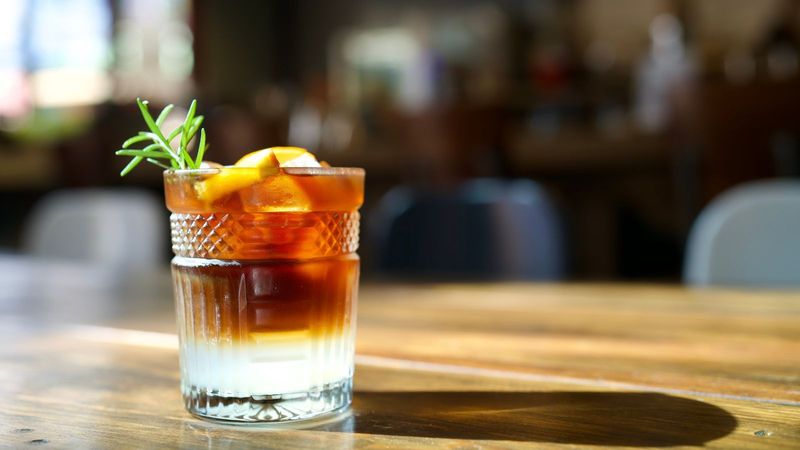 Decadent, and smooth, this gin and tonic recipe uses a herbal style gin, and fresh mint for the base. Post that, add just a tablespoon of chocolate liqueur for the luxurious part of the recipe, top it with tonic, and garnish with sprigs of mint, and some grated dark chocolate on top.
6. Smokey Gin and Tonic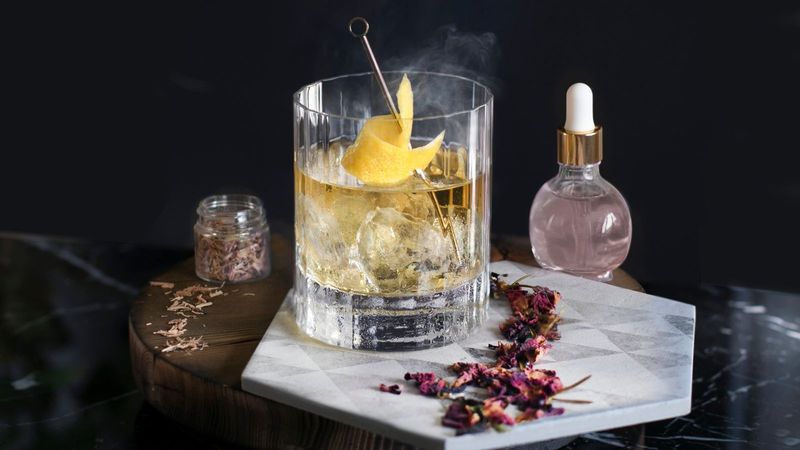 Channel the spirit of an old-fashioned, pun intended, to experience an elevated smoked gin and tonic. To a juniper heavy gin, add a teaspoon of super smoky whiskey, and to balance the flavours, just a dash of apricot bitters. Top with tonic, and use the garnish of your choice.
7. Cool cucumber Gin and Tonic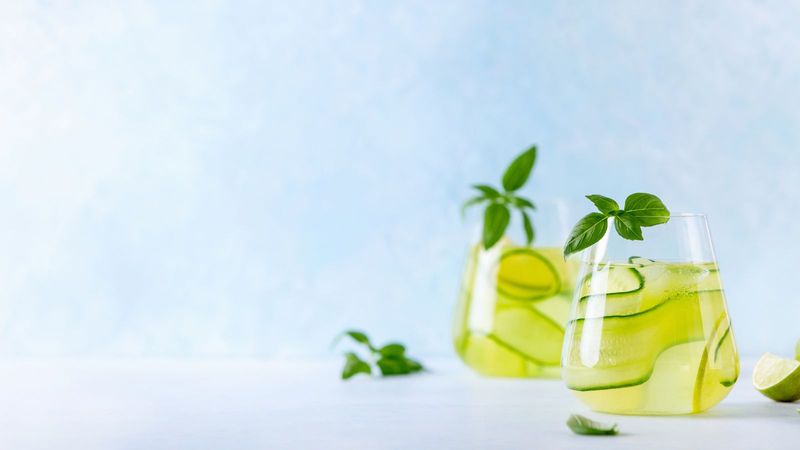 Chilled, relaxed, and easy to make, this gin and tonic recipe is perfect for sundowners. Instead of the regular, use a gin with notes of cucumber, and pair it with elderflower tonic for a simple recipe with very basic but potent gin and tonic ingredients. Garnish with cucumber slices. 
---
Photo: Shutterstock