Are you a mushroom lover? Who isn't? Bringing an incredible taste and texture to any dish, mushrooms are said to be a superfood. Prized for their versatility, various types of mushrooms are known for their meat-like heft and texture. Different types of mushrooms are used in cooking including portobello mushrooms, button mushrooms, shiitake mushrooms, and porcini - the king of the wild mushrooms.
Truth be told, mushrooms are not a vegetable but rather a fungus that has multiple health benefits. Loaded with minerals and vitamins, mushrooms may help with heart health and disease prevention. In this feature, we bring you easy-peasy mushroom recipe ideas for you to try using different types of mushrooms.
Seven must-try mushroom recipes
1. Mushroom Akbari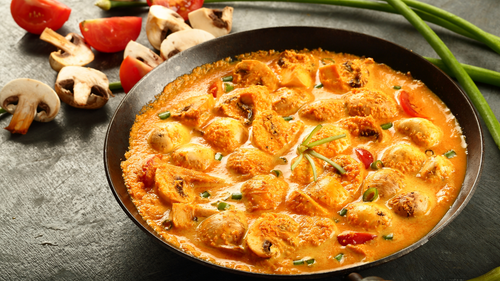 Made with the widely available button mushrooms, Mushroom Akbari is a modern take on the traditional Mughlai aloo Akbari. While the name may sound fancy, the recipe is easy. Fried mushroom kofta stuffed with nuts is dipped in a rich cashew and melon seed-based gravy and voila, you have a scrumptious dish to pair with naan.
2. Cheesy veggie egg muffins with mushrooms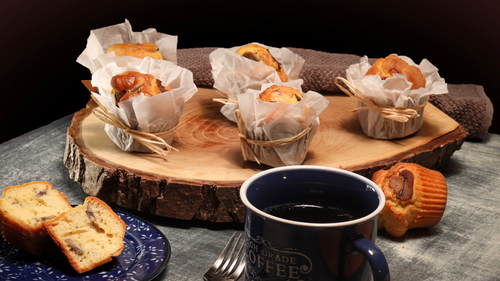 What do criminis, baby button mushrooms, and portobello mushrooms have in common? They are all the same species at different points in their life cycle which makes them ideal for interchangeability. Try making delectable cheesy veggie egg muffins with mushrooms as a side dish or snack and thank us later for sharing a flavourful dish with you.
3. Spinach mushroom potato casserole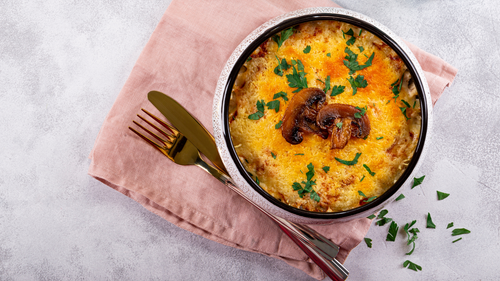 Of all the types of mushrooms to choose from, if there's one mushroom that makes for a perfect choice for baking and stuffing, portobello mushrooms would be it. This drool-worthy spinach mushroom potato casserole loaded with cheese and mushrooms will make for a scrumptious weekend brunch.
4. Korean hangover soup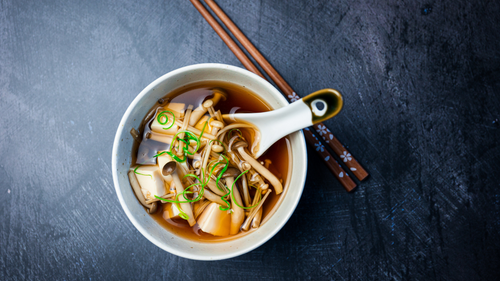 Picture this - you've partied hard all night, chugged on drinks like there's no tomorrow, and wake up the next day with a bad, bad hangover. Drinking lemon water is too mainstream. Sip on this piping hot Korean hangover soup recipe loaded with shiitake mushrooms to feel better.
5. Spinach cheese mushroom quiche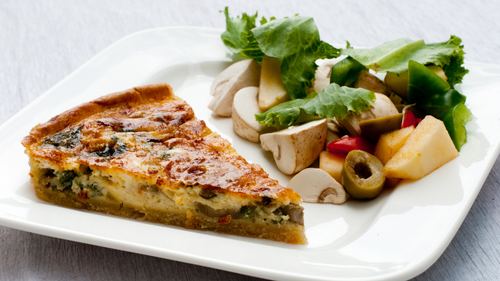 We have shared different types of mushrooms and must-try mushroom recipes here, but we are amazed at how a handful of mushrooms make the spinach cheese mushroom quiche appetising. If you have a potluck planned anytime soon or wish to impress your friends and family with your culinary skills, this dish is just what you need to make.
6. Mushroom bao buns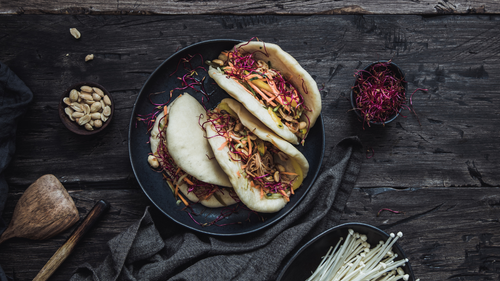 How can the list of must-try mushroom recipes be complete without including the cousin of momos loaded with mushroom filling? Ideal to go as a snack, mushroom bao buns are made using aubergine and mushroom. These bao buns have everything going on: savoury and meaty flavour with a wholesome exterior.
7. Butter garlic mushroom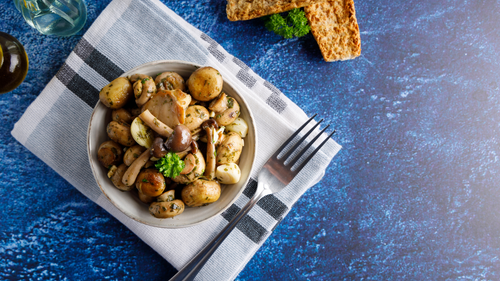 We saved the best for the last. Our list of must-try mushroom recipes would be incomplete without butter garlic mushrooms. If you are looking for a protein-rich snack to fill you up, toss some clean and diced mushrooms in butter and season it with herbs. This one became a mass favourite because of the big flavour and nutrient goodness in under 10 minutes.
Now that we've shared some of the must-try mushroom recipes with you using different types of mushrooms, are you excited to explore them? Share these brilliant mushroom recipe ideas with your friends to help them make yummy food using different types of mushrooms.
---
Photo: Shutterstock