The onset of summer means a plethora of seasonal produce to look forward to. Jamun, also known as black plum or java plum, usually makes an appearance during the month of May and lasts until June or so, just in time for cooling refreshers and summer desserts to help beat the heat.
The bite-sized purple-hued fruit is tart and sour, with hints of sweetness and is packed with nutrients. One of the best ways of savouring this fruit is in the form of ice creams, desserts, coolers, milkshakes and the like. Many even prefer to have it as it is with just a sprinkling of rock salt.
According to chef Swanand Thipsay at ITC Grand Central Parel, one of his favourite ways of using jamun at home is to make a refreshing summer sherbet. You can first boil the jamuns in water, mash them and strain the juice using a sieve. This can be blended with black salt, sugar and a hint of green chilli for a cooling summer drink, he says. "You can also combine jamuns with pears, apples, guava and grapes for a simple fruit chaat, using chaat masala and red chilli powder. Use it as a topping for bakes or even as a garnish in salads for added flavour."
Karan Upmanyu, sous chef at Toast & Tonic Mumbai points out that one of the easiest ways of using jamun at home is to make jams, compotes and chutneys to pair with your food. "You can also infuse your favourite liquor with fresh jamuns. Just crush them and allow them to macerate for a few days to later enjoy a jamun-flavoured cocktail at home."
Darshan Parmar, operations manager at Out of the Blue suggests making a jamun syrup that you can stock in the fridge and use to make different drinks or even as a topping over ice cream. "Make frozen jamun popsicles for a cool treat in this sweltering summer or whip up a jamun and watermelon cooler at home. Chopped jamuns added to salads help elevate your dish," he recommends. Here's a list of places in Mumbai where you can relish jamun specials:
1. Kala jamun and pink guava slush, The Bandstand Pantry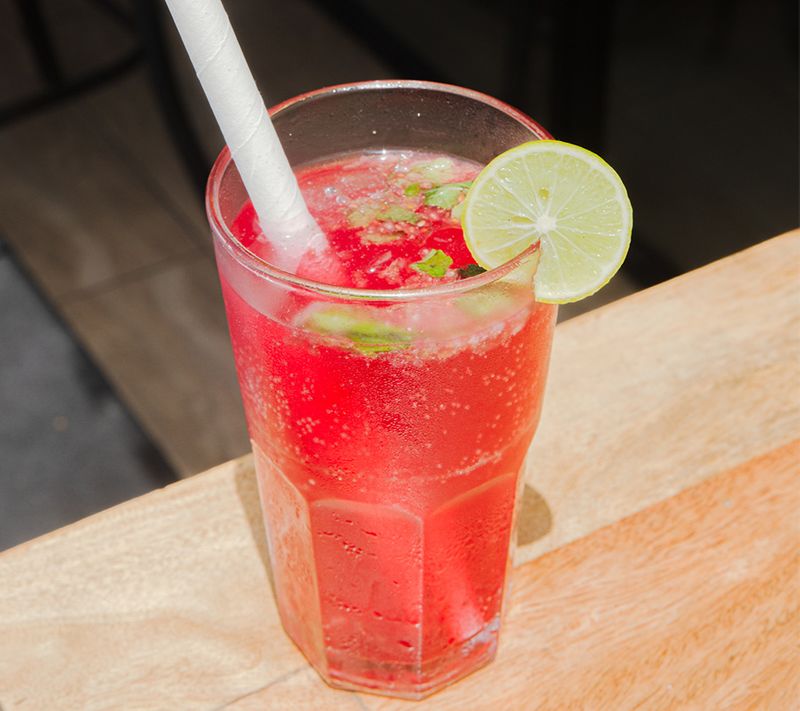 This refreshing summer cooler features organic black jamun crush, pink guava juice, cumin and a dash of green chilli for that extra oomph. The perfect combination to beat the heat, we think.
2. Phalsa and purple jamun sorbet, Toast & Tonic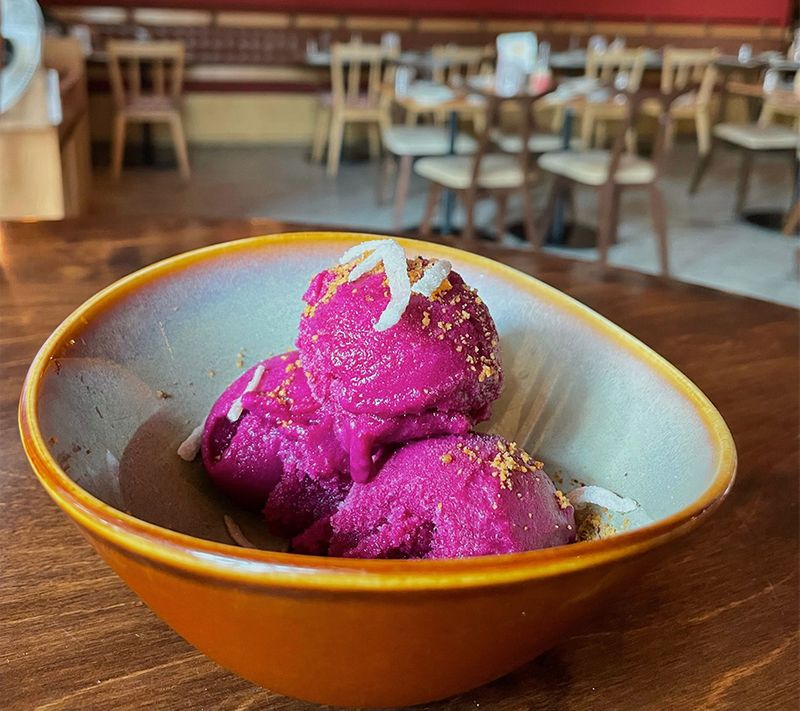 If you're looking for a taste of summer, then this rich, fruity sorbet will do just the trick. Loaded with icy goodness, the freshly-churned sorbet features phalsa (black currant) and jamun along with candied ginger, rock salt and chilli crunch for a sweet and punchy flavour. 
3. Jamun and white chocolate cheesecake, ITC Grand Central Parel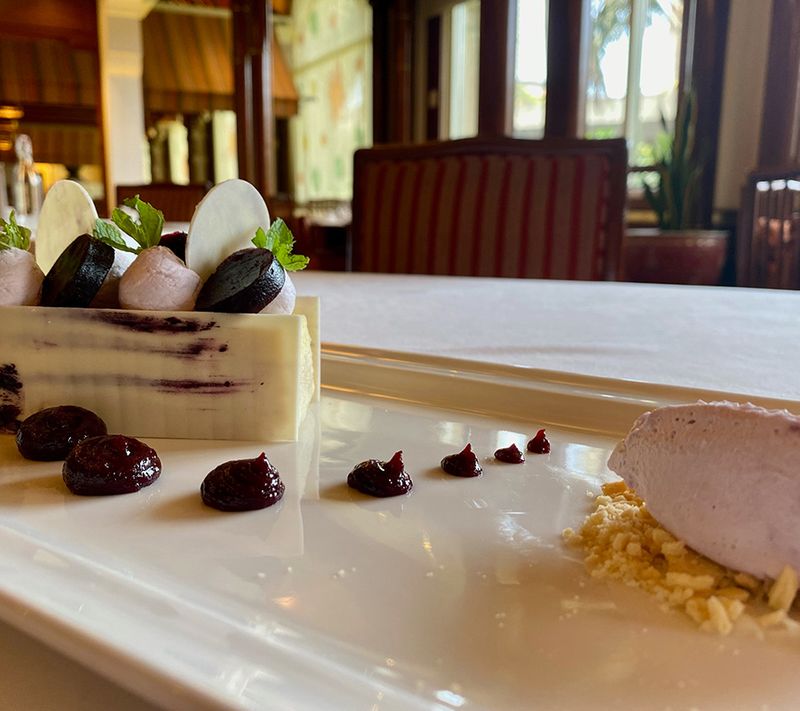 Cold-pressed jamun juice and melted white chocolate come together in this creamy cheesecake topped with organic honey compote and jamun, making the fruit the star of the dish. For the compote, deseeded jamun is stewed along with honey and cinnamon for that perfect balance of sweet and tart.
4. Mexican jamun cocktail, Taftoon Bar & Kitchen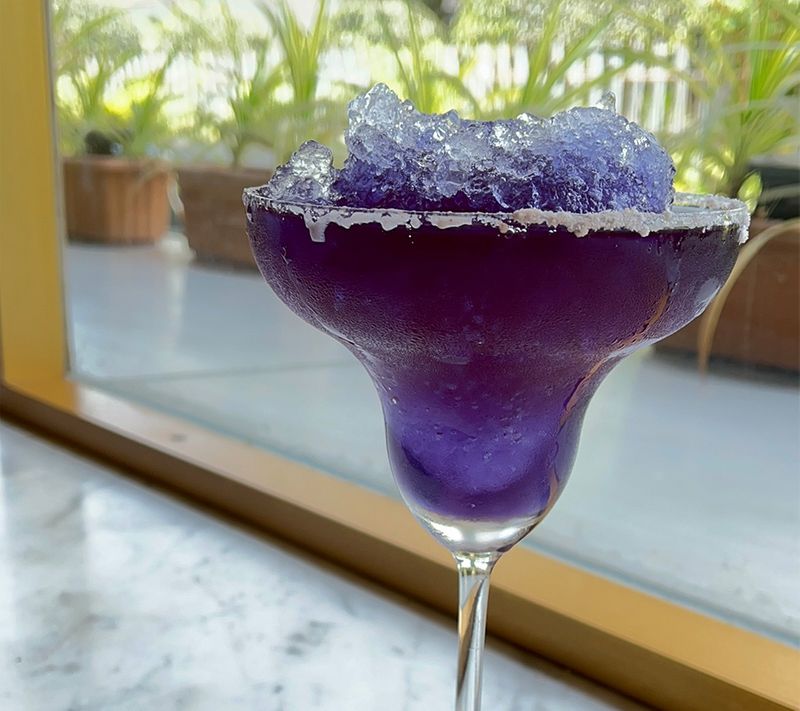 An icy cocktail with a kick that's perfect for the summer, this one uses tequila, agave nectar and jamun syrup–a perfect balance of salty and sour, poured over crushed ice. Just the right antidote to beat the heat. 
5. Morado Paz, Poco Loco Tapas and Bar
This purple-hued cocktail makes for a fun summer refresher featuring vodka and orange zest for added flavour. Rimmed with salt, it's best enjoyed on hot summer evenings.
6. Jamun cheesecake, Turban Tales, Powai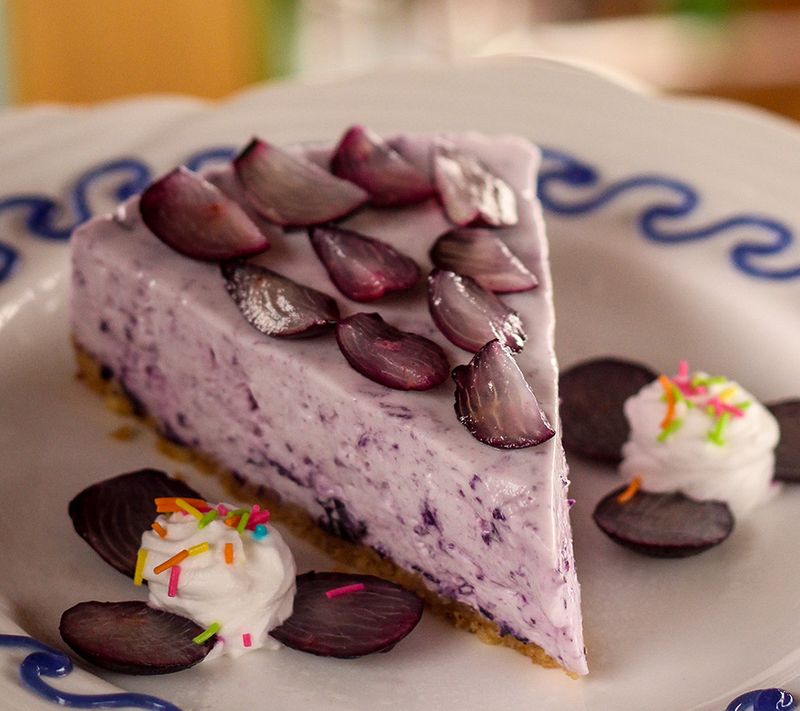 The traditional cheesecake gets a seasonal twist with jamun as the star. Pureed jamun is infused into the cheesecake for a deep purple hue, with a graham cracker and cookie crust. It is also topped with sliced jamuns for good measure. 
7. Super tanin jamun mocktail, Out of the Blue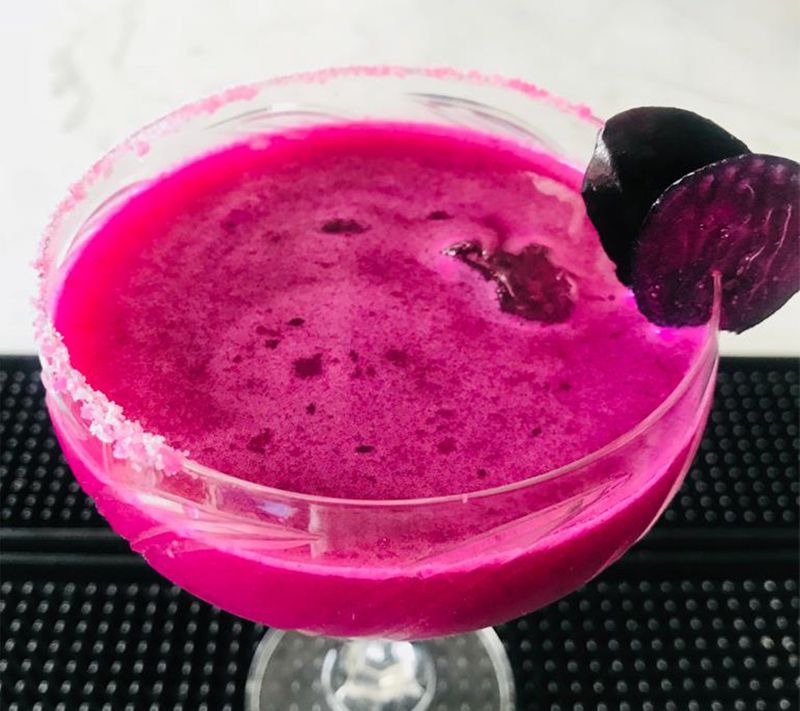 This sweet drink with its deep purple hue is the perfect accompaniment to summer meals. The drink features jamun pulp and jamun crush with grenadine, sour mix, black salt and sprigs of mint– shaken and served chilled to beat the heat.  
---
Photo: Shutterstock and Arzoo Dina