Bihar, located in India's eastern region, is famous for its rich heritage and ancient traditions. Bodh Gaya, Nalanda University, Barabar Caves and the Mahabodhi Temple are just some of the popular tourist attractions in Bihar. Thanks to its location on the Indo-Gangetic plains, the state is also a major rice producer. So, it's no surprise that rice is a star ingredient in Bihari cuisine.
Apart from rice, spices like cumin seeds, fenugreek seeds, nigella seeds, fennel seeds and carom seeds also feature in many authentic Bihari dishes. Deep-frying, roasting and steaming are some of the common cooking techniques used in Bihari cuisine. Here are seven famous Bihari dishes that offer a peek into authentic Bihari cuisine.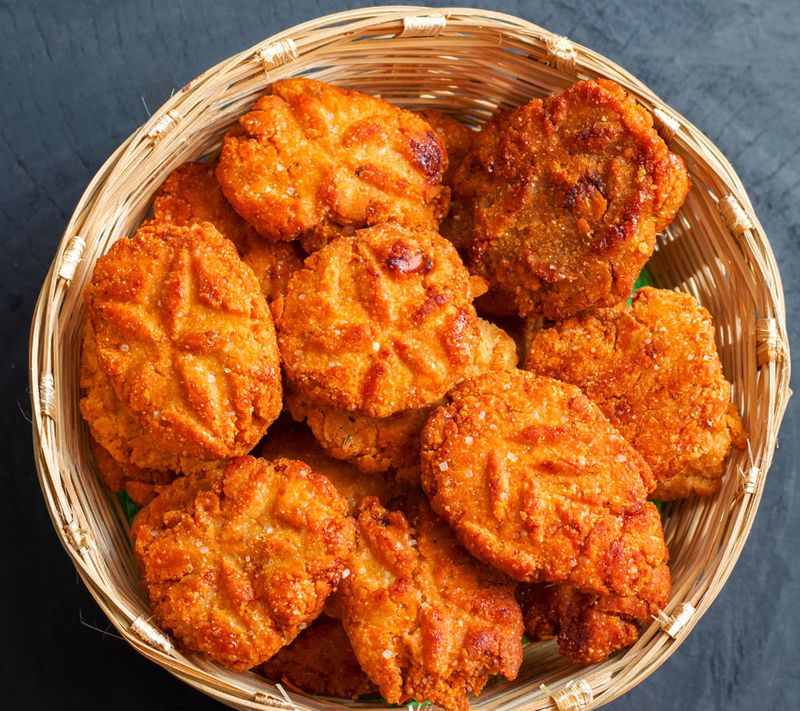 Thekua is a crispy, mildly sweet biscuit traditionally served during Chhath Puja. Wheat flour, fennel seeds, coconuts, raisins, cardamom powder, jaggery, ghee and milk are used to make this authentic Bihari dish. It is also known as Khajuria and is sometimes made with rice flour and sugar instead of wheat flour and jaggery.
2. Dal Pitha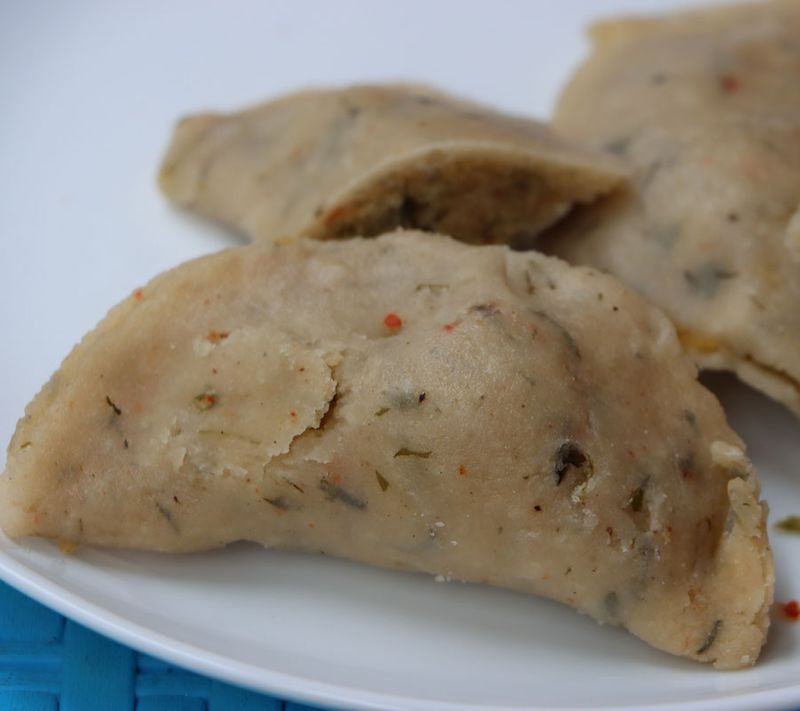 Dal Pitha is Bihar's version of the popular Nepali momo. However, unlike momos which have a vegetable or meat stuffing, Dal Pitha has fillings made of chana dal or chickpeas. Another distinguishing feature is that the Bihari dish is made of rice flour instead of maida, making it a nutritious snack. The exterior of Dal Pitha is soft and moist, with a spicy interior. Served with coriander chutney, it is usually eaten for breakfast or as an evening snack.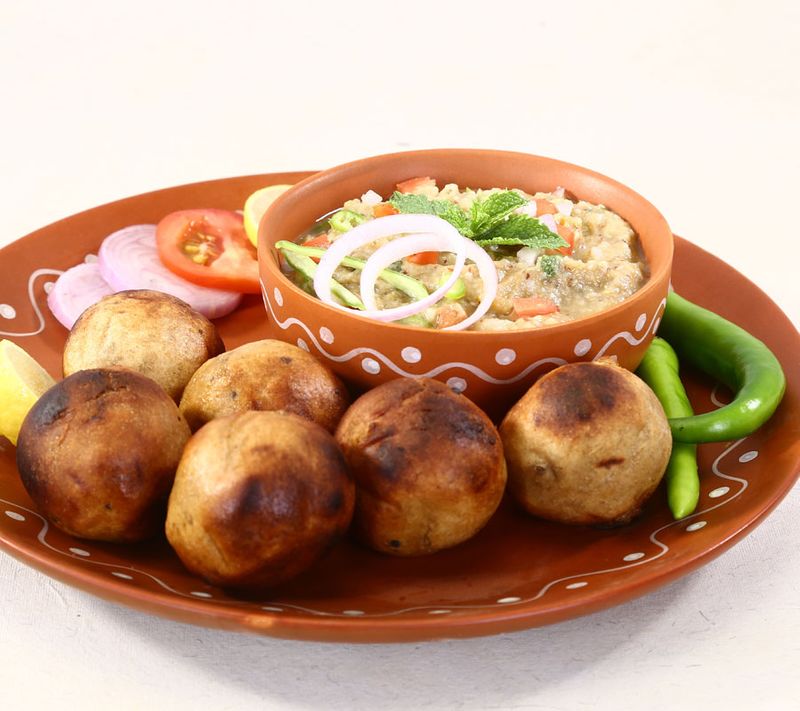 Litti Chokha is a popular snack enjoyed throughout the state and country. Litti is made of wheat flour and stuffed with sattu, ginger, garlic, carom seeds and herbs. It's tossed in ghee and served with Chokha, a spicy and delectable curry made by combining mashed vegetables and spices. Litti is traditionally roasted over wood or coal. However, now people usually roast it on the stove.
4. Bihari Kebab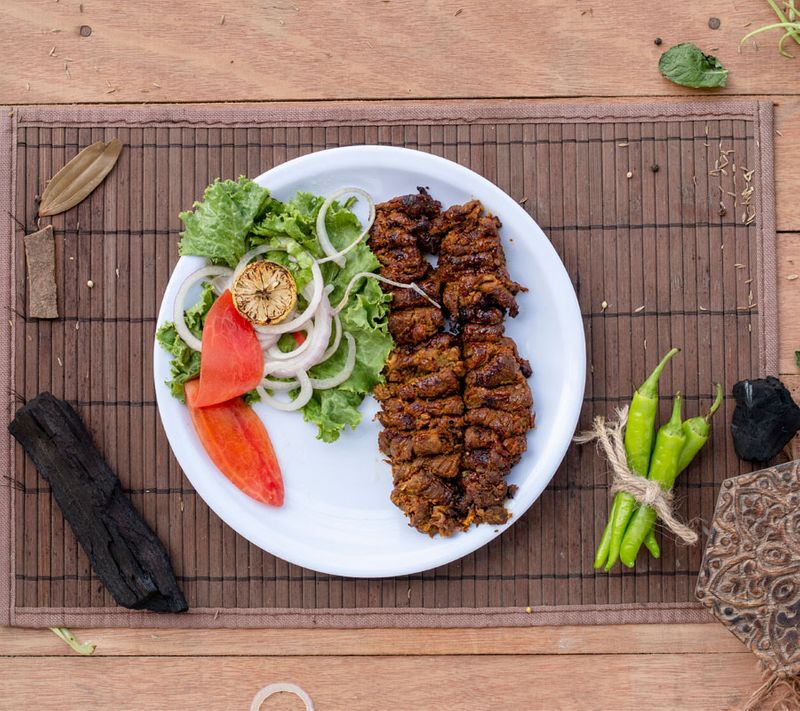 Bihari cuisine is predominantly vegetarian, but some non-vegetarian dishes have found a place in it. One such dish is Bihari Kebab. It's made with boneless lamb and some Indian spices. Lamb is marinated in yoghurt, raw papaya paste, ginger-garlic paste, chilli powder, pepper, cardamom, and a few other Indian spices to make this popular street food. Ghee is used to roast the marinated lamb over coals.
5. Sattu Parantha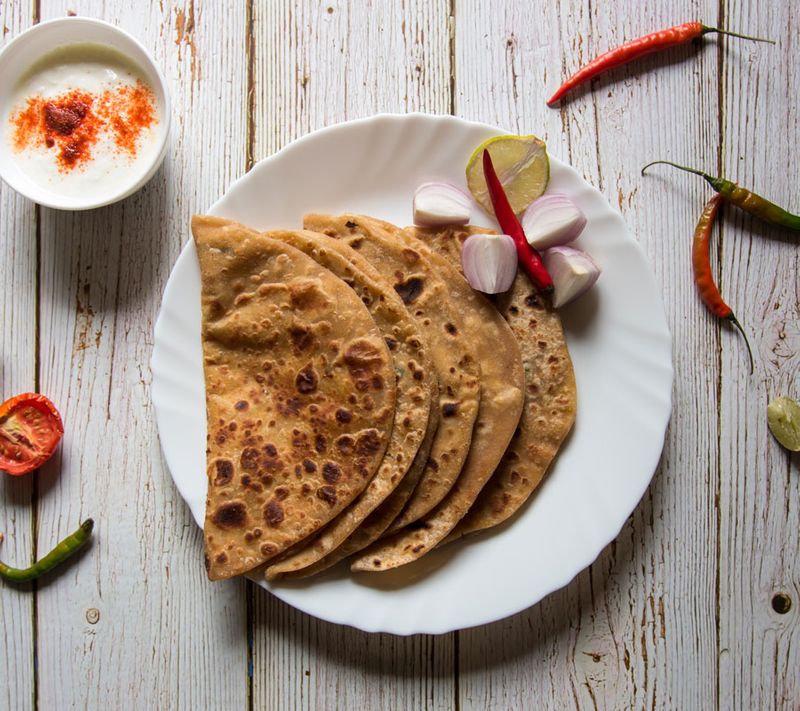 Sattu is one of the quintessential food items of Bihar, and it is used to prepare a variety of Bihari dishes. It is made by grinding chickpeas into fine flour. Sattu Parantha is made by mixing sattu flour with onion, green chillies and salt. It is rich in protein and one of the healthiest foods in Bihari cuisine.
6. Dal Puri
Dal Puri is another Bihari delicacy popular throughout the state. It is traditionally made with a dal stuffing and served with kheer or pickle. Dal Puri is also well-known in Bengal but made with Bengal gram.
Ghugni is a popular snack in Bihar and Bengal, but it is prepared differently in each state. Bengali Ghugni is made with motor dal, whereas Bihari Ghugni is made with black chickpeas. In Bihar, Ghugni is made by combining black chickpeas, garlic, onion, cumin seeds, cinnamon sticks, bay leaf, dried red chillies and dry mango powder. It is accompanied by flattened rice flakes.
Bihari cuisine is a foodie's paradise. The state's food and culinary techniques reflect its rich heritage and culture. Traditionally, wood and charcoal were frequently used for cooking in Bihar. So, the next time you visit the state, don't miss out on these Bihari delicacies.
---
Photo: Shutterstock