Mumbai is known for a lot of things — money, celebrities, its breathtaking skyline and lip-smacking street food. Mumbai biryani is probably not one of them, because you will find more authentic recipes in cities like Lucknow, Kolkata and Delhi. But if you are craving biryani, the city will not disappoint. For a dish that is not native to the city, Mumbai serves surprisingly delicious portions of fragrant rice wrapped in a delicate marinade of Indian spices and succulent pieces of meat. The best biryani in Mumbai is not hard to find if you know where to look.
India's favourite dish, Mumbai dum biryani, served at these popular spots, is worthy enough to give stiff competition to portions even from Hyderabad, the origin city of biryani. Mumbai is a food haven that caters to the palette of immigrants from all over the world, a city where you can find something for everybody, even Pet Friendly Cafes In Mumbai! So, it is no different for biryani.
6 Restaurants That Serve The Best Biryani in Mumbai
1. Jaffer Bhai's Delhi Darbar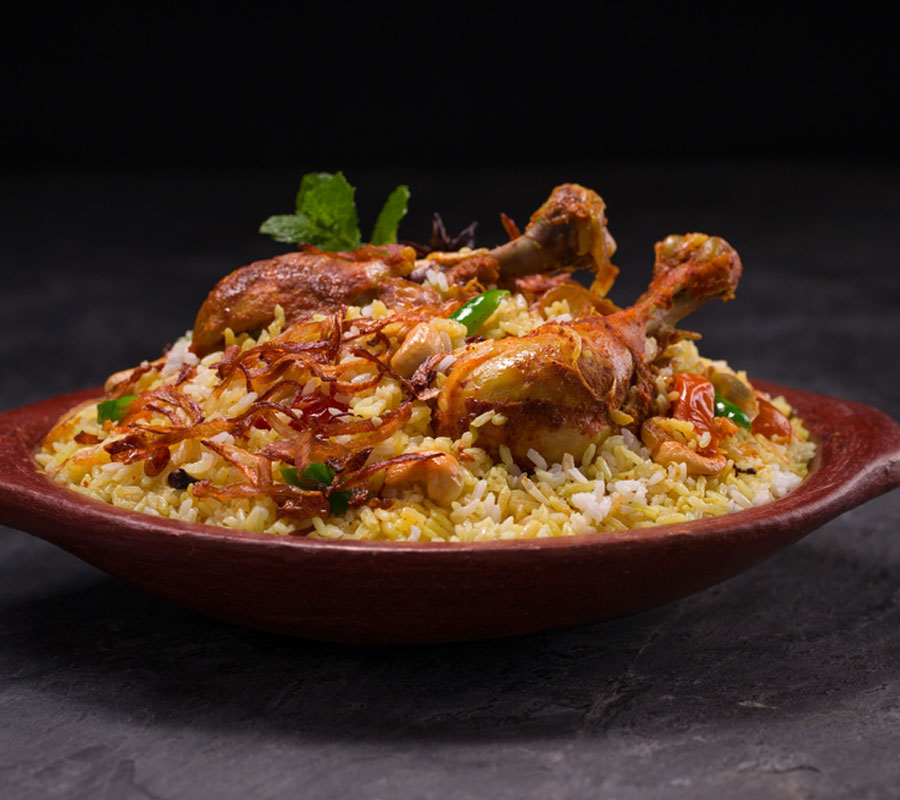 Fondly known as the Biryani kings of Mumbai, Jaffer Bhai's Delhi Darbar opened in 1973 and is still reigning in the top spot. When it comes to finding the best Hyderabadi biryani in Mumbai, you go to Jaffer Bhai's. Living up to the hype of their scrumptious portions, tender meat and fragrant long grains, this Delhi Darbar chain in Mumbai serves food round the clock and lives up to its name.
Address: 195/197 Patthe Bapu Rao Marg, Grant Road East
Cost for Two: INR 1,000
Contact Details: +912223875656
2. Persian Darbar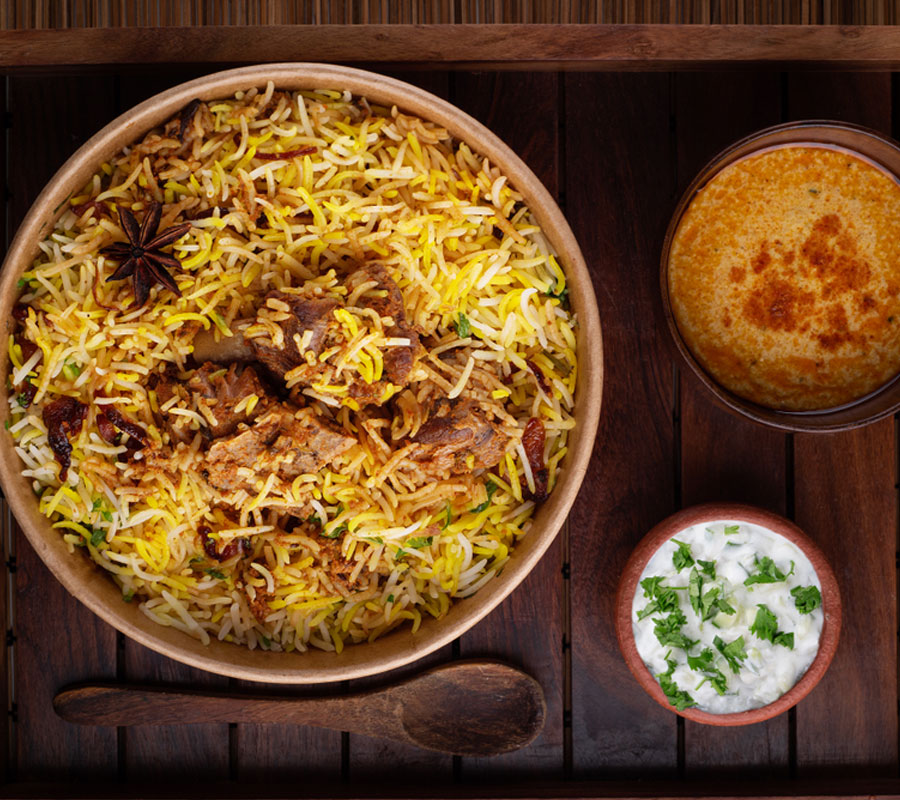 The best mutton biryani in Mumbai is served at Persian Darbar. Marinated in authentic, hand-ground spices and slow-cooked to perfection, each bite is a burst of flavours. Enjoy famous biryani in Mumbai with a side of bubbling soft drinks as you wash down the heavy meal and prepare to make a place for firni. After all, is a biryani meal really complete without a traditional dessert to cleanse the palette?
Address: 5, Alexandra Terrace, Rani Baug, Byculla
Cost for Two: INR 1,500
Contact Details: +912262261112
3. Noor Mohammadi Hotel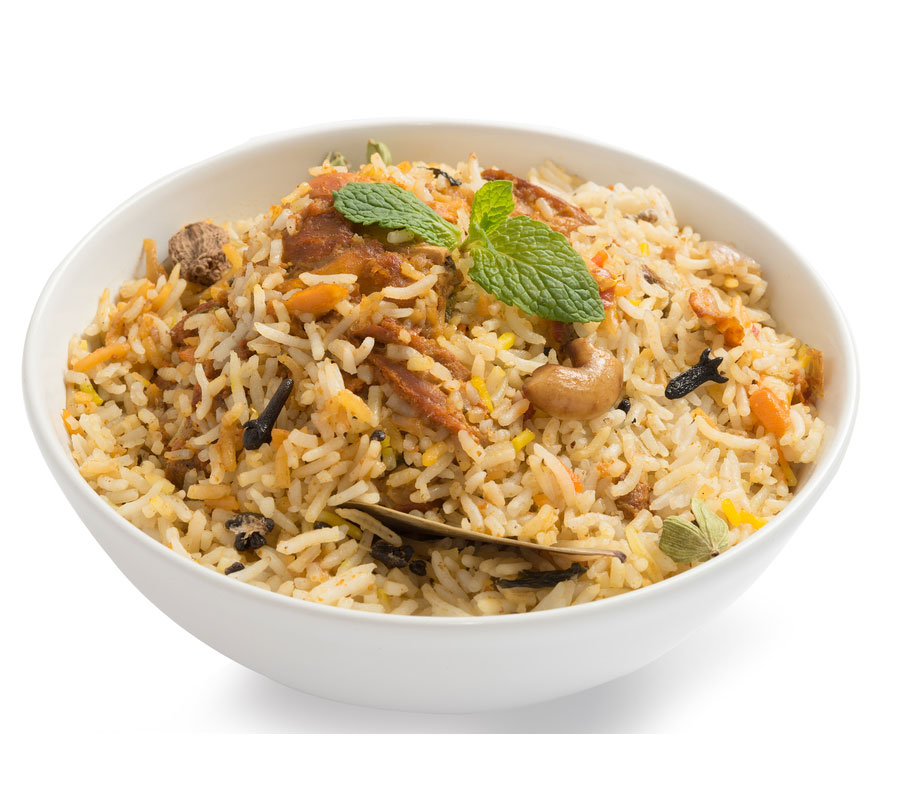 If you ask us which city is famous for biryani in India, the answer would be Hyderabad. But when in Mumbai, the Noor Mohammadi Hotel comes pretty close to serving a mean Nalli Nahari, chicken hakimi and chicken biryani. In the biryani business for almost 94 years now, Noor Mohammadi serves the best chicken biryani in Mumbai, and it's nothing like the ones you get elsewhere. Their white chicken biryani is their unique version, and you have to taste it to believe it.
Address: 179, Wazir Building, Abdul Hakim Chowk, Bhendi Bazar
Cost for Two: INR 350
Contact Details: +912223456008
4. Hotel Deluxe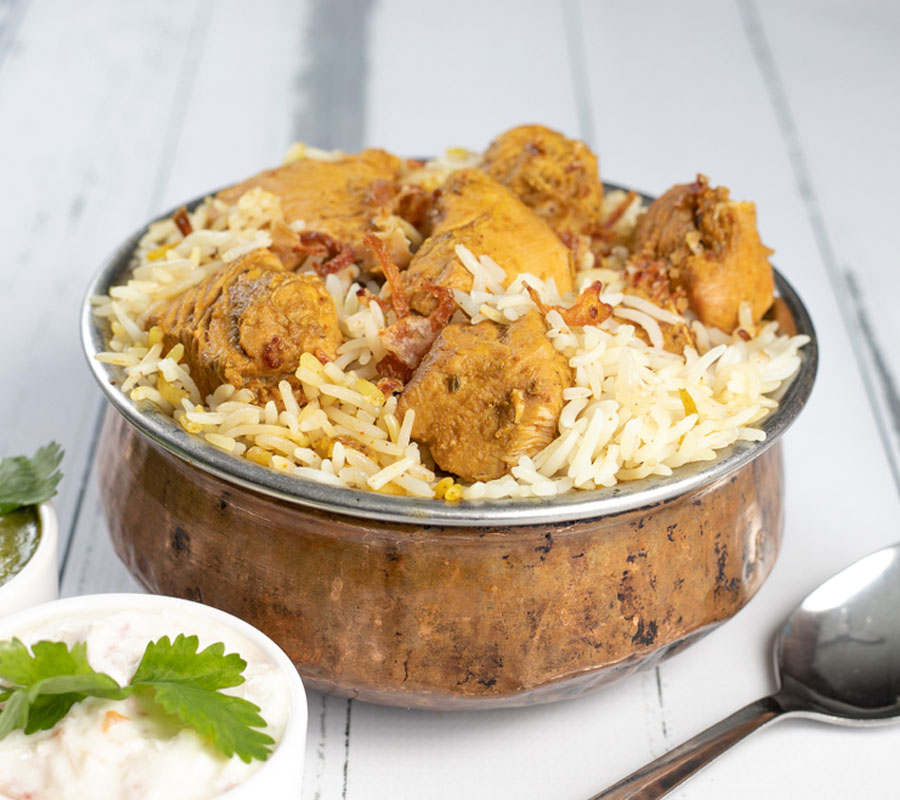 You know when you're eating biryani, and a small piece of bone gets stuck in your tooth? Well, at Hotel Deluxe, they serve boneless chicken biryani layered in fluffy, aromatic short-grain basmati rice that is doused in ghee. Known for its Malayali dishes, you'd probably never think about this hidden gem serving the best chicken biryani in the city.
Address: 10-A, Pitha Street, Fort
Cost for Two: INR 400
Contact Details: +912266559914
5. Zaffran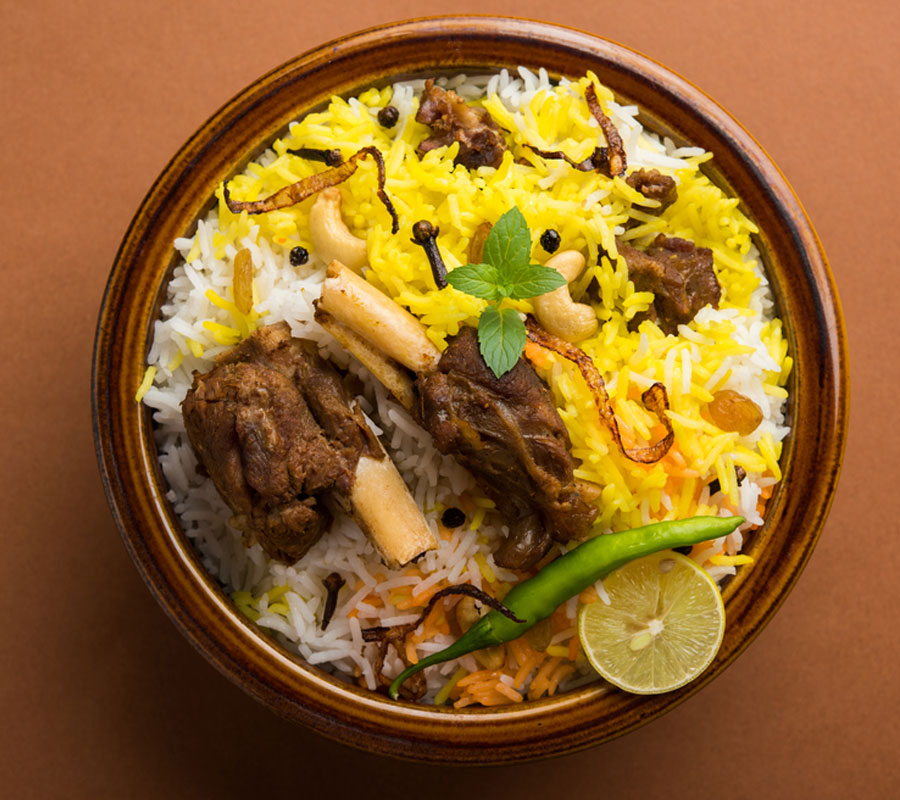 If there's a list of places that serve the best biryani in Mumbai, leaving out Zaffran would be a crime. Known for their delicious gosht biryani, you won't have to wait for Eid to enjoy a plate of authentic and hearty biryani. The beauty of eating at Zaffran instead of takeaways is treating your olfactories to aromatics that will fill your stomach even before the food arrives. And if you don't eat meat, Zaffran also serves the best veg biryani in Mumbai.
If you're new in the city, party at these Rooftop Bars in Mumbai and head for a wholesome meal to Zaffran after.
Address: Todi And Company, Mathuradas Mills Compound, Opposite Kamala Mill, Lower Parel
Cost for Two: INR 1,000
Contact Details: +919892357555
6. The Sahib Room And Kipling Bar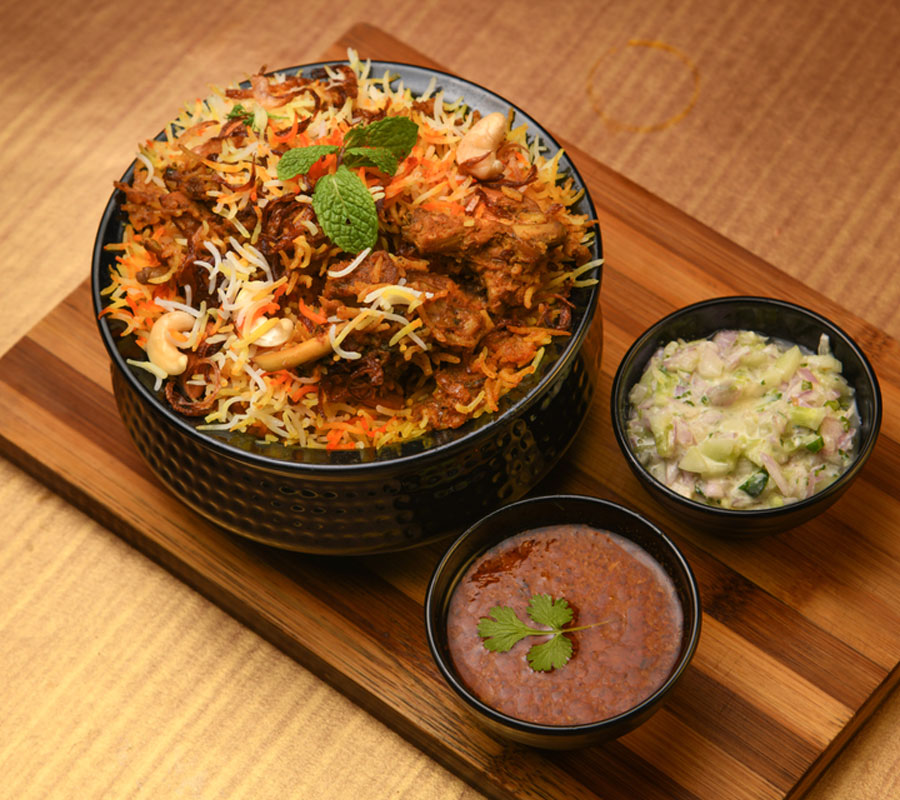 If you're looking to do a fancy biryani date night, look no further than the St. Regis Hotel's gourmet Sahib Room. Taking the humble biryani and turning it into a gastronomic experience with just the right amount of spices, you will be left salivating for more. From the bon vivant Subz Dum Biryani to the Murg and Gosht Biryani, gluttony at The Sahib Room is inevitable, and we expect nothing less from St. Regis.
The hotel is also one of the Top Romantic Restaurants In Mumbai for an intimate date night.
Address: St. Regis, Lower Parel
Cost for Two: INR 3,500
Contact Details: +912261628422
Which is the best biryani in India? If you are a true blue lover of this exquisite rice-based dish, you'll eat any biryani as long as it does not have veggies! From finding the Top Vada Pav Stalls in Mumbai to restaurants serving cuisines inspired by different cultures of India, the city is a melting pot of flavours. After enjoying a hearty meal at some of the best Breakfast Places In Mumbai, check out these six spots for an indulgent late lunch, you won't regret the gluttony. 
 
Photo: Shutterstock