What are you doing this long weekend? Browsing through online food delivery apps and wondering what to order? Don't. Dress up and go out, alone if need be and check out a few of these places, if the weather permits of course. There's a lot of Asian food on the menu – from comfort to slightly experimental. And for those who prefer old school, we've got you as well.
Here's the Zee Zest list of places in Bengaluru that will not only dish out decent cocktails but some wholesome food too:
1. Yuki
As the weather turns, it's time to dig into bowlfuls of soup. Okay, maybe then also get some sushi on. And how about baos or dimsums to go with the soup. Yuki makes you feel a bit greedy for sure. The menu is expansive and offers a range of Asian food. So from salads to nigiris to the laksa and stir-fries and curries – you will be spoiled for choice here.
Where: Koramangala 5th Block
When: 12pm-11.30pm
How much: Rs 1,400 plus taxes (approx, for two)
2. Sante Spa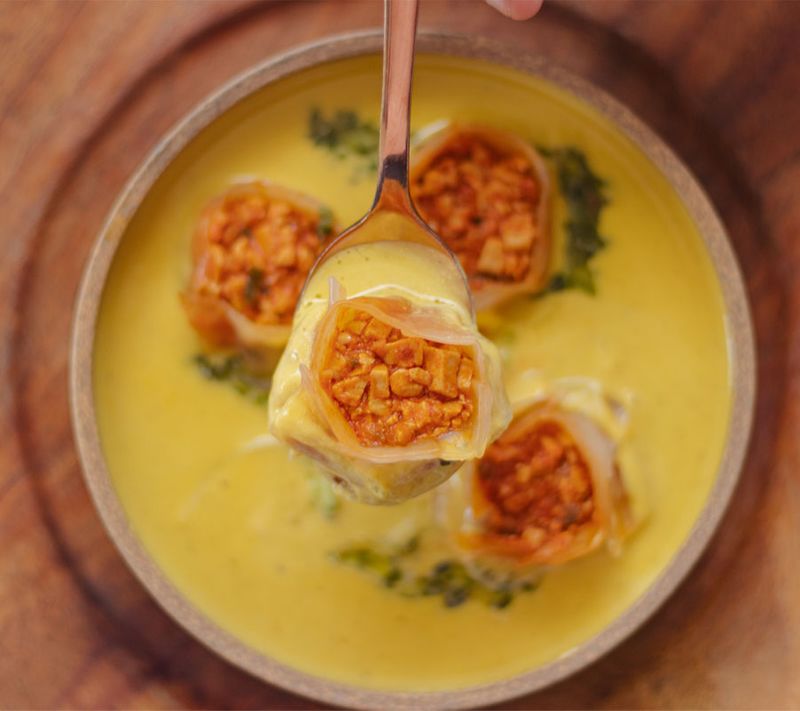 When I first ate here, I was fairly certain that this restaurant was on a mission to convert the serious meat-eaters. Every dish is made with so much flavour that after the third course, if anyone looked at you said 'chicken', you'd ask 'what's that'. The menu is simple and yet not quite, and has been definitely revamped well. The kitchen has done a fine job in making some of the most day-to-day vegetables look and taste fine. From the soup section, the pearl barley broth is delicious, as is the Thukpa-inspired herb soup. Their salads play with millets, avocado, oyster mushrooms, burrata, fennel that are tossed and turned in various combinations and dressings. It's honestly hard to pick one. Sante Spa Restaurant is quite pro-vegan too, which is always good news. Try their dumplings and then quickly move to the pizza section and order the Sourdough Pizza a la Greque. It has caramelised online, Feta cheese and pimento. Enough said.
Where: Domlur
When: 11am-11pm
How much: Rs 1,500 plus taxes (approx, for two)
3. Coco's Bar & Kitchen
Coco's Bar & Kitchen is all about Bangalore's fondness for everything classic. From masala peanuts to the Cubbon Park Chaat (pineapple and sautekaai chunks mixed with Congress peanuts), to the onion rings to chilli cheese toast - it's a 'local bar party' here every day. The menu will remind you of bar food from different parts of India – some local, some borrowed – and the idea of being able to relish a full serving of Tangra Fried Eggs while watching the world go by is incredibly tempting. Pretty much everything on the menu will look familiar till you read closely and see a twist. For instance, you see chicken ghee roast, and then realise it's chicken reachado ghee roast – and why not. Try it. The cocktail menu however is not as whimsical, or is it. Try Forage that comes with gin, kaffir lime, coconut water, basil leaves, Thai bitters. The Asian touch is truly interesting. Or if you want something more tropical, how about the 'Peaty Colada' with whiskey, coconut, pineapple, citrus with an aromatic peaty finish.
Where: Church Street
When: 12pm-1am
How much: Rs 1,200 plus taxes (approx, for two)
4. Ner.lu Café
If you've not been to Ner.lu Café yet, fix it, and join its group of fans across the city. A café that takes its coffee seriously, this place is home to beans from various roasters from across India. Walk in and simply inhale the goodness of coffee in its freshest form, brewed and delicious. And while you can find an assortment of coffees at this quaint place, it is also where you'll be able to indulge in some of the freshest of bakes and cookies, not to mention small eats such as deliciously topped crostinis etc. The garage-like décor welcomes you immediately and the space is pet-friendly, and even great for some "alone time".
Where: Crescent Road
When: 10am-8pm  
How much: Rs 650 plus taxes (approx, for two)
5. Shiro
Shiro never really goes out of fashion, even though it does go quiet every now and then. But to add some style to your winter plans, it's got a new Teppanyaki menu. Helmed by its chef Priyank Singh Chouhan, be prepared to watch a lot of flame game, spatulas tossing ingredients around as they come together quite perfectly – the usual drama that comes with Teppanyaki. The set menu offers a choice of chicken breast, prawns, lobster, tenderloin and vegetables that will be served with a bunch of frills such as miso soup, salad, side vegetables, Japanese fried rice or steamed rice. If you like Asian food, there's little chance you won't enjoy the flurry of flavours that you're about to experienced – from the bite of the Thai red chillies to the charm of herbs.
Where: Shiro, UB City
When: 7pm-8.30pm and 9pm.10.30 pm (Monday to Sunday)
How much: Rs 555 onwards plus taxes (per person)
6. Hopshaus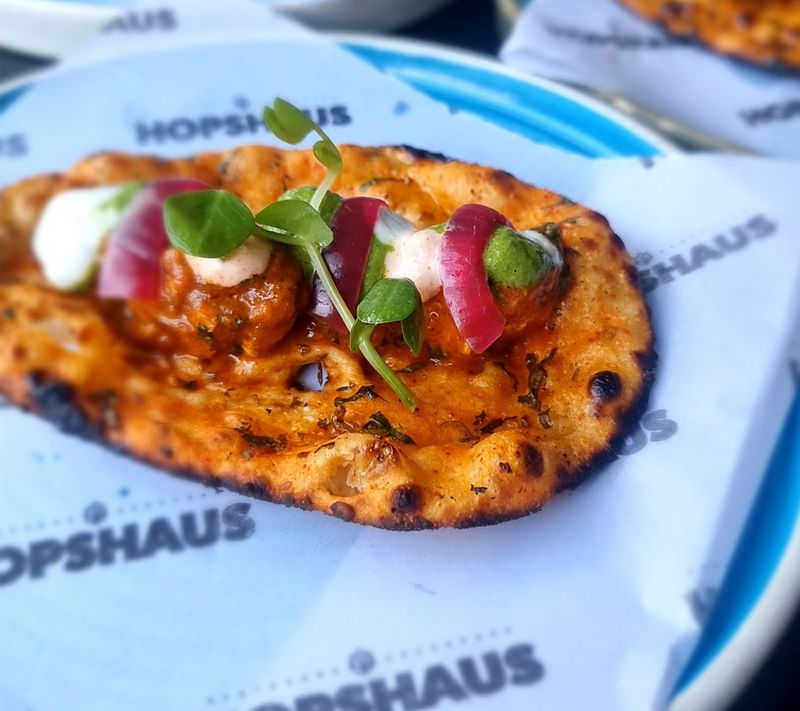 Are Indian festivals complete without food? Not a chance. Adding to the list of all the treats you can eat in Bengaluru this Diwali, here's Hopshaus adding to your confusing when it comes to picking a place. All you have to do is decide between the various naanzas they have on offer. Easy huh? There's the Hops Style Masala Naanza but in mini sizes, and the Pudina Gobi Naanza that comes with the filling of tandoori cauliflower marinated in a pudina spicy puree, or the Paneer Khurchan Naanza. There's also a whole bunch of non-vegetarian options – from the Ajwaini Macchi Naanza to the Murgh aur Pyaz ke Seekh Naanza.
Where: Hopshaus, Whitefield & Indiranagar
When: For lunch and dinner, October 24-30
How much: Rs 225 onwards, plus taxes (per person) 
---
Photo: Featured Brands