Through the years, we Indians have managed to adapt authentic Chinese food to our taste, developing a whole new branch of gastronomy called Indian Chinese. If you ever want to try out Chinese food in Delhi NCR (both at an authentic Chinese restaurant or Indian Chinese), here's a list of top Chinese restaurants in and around Delhi that are a must-try.
Here are six best Chinese restaurants in Delhi
1. Berco's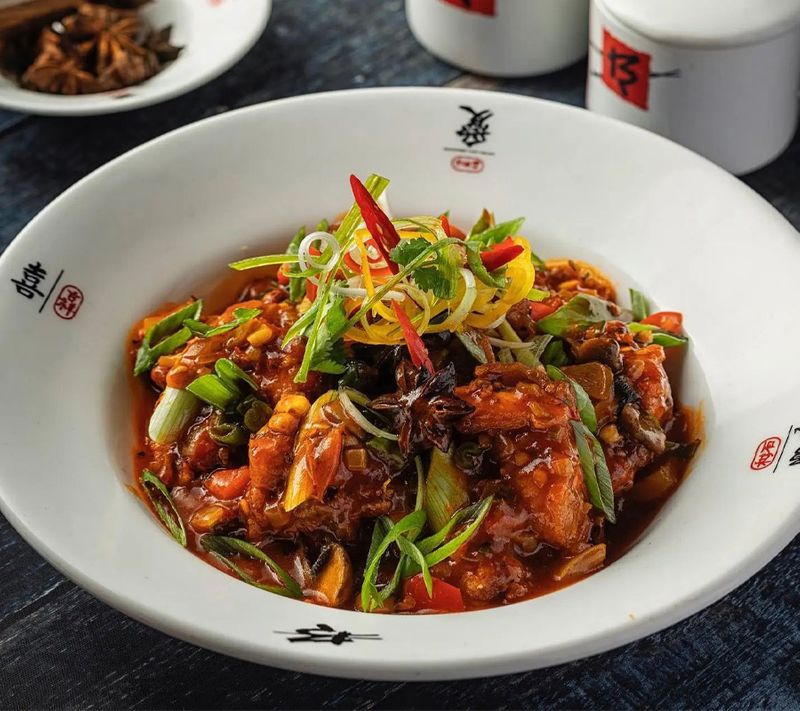 The best thing about this Asian restaurant in Delhi is the personalization of the food according to customers' preferences. Berco's, serving Chinese and Thai cuisine, serves authentic dishes from the provinces of Schezuan, Shanghai, and Yunnan. There are several branches of Berco's across Delhi, including the one in Connaught Place. Some of their most-loved dishes include Chicken Drumsticks, Butter Pepper Garlic Noodles, Dimsums, and Spice Chicken.
Location: Multiple, including Connaught Place in New Delhi
Open Hours: 12 pm to 11 pm
Approximate Cost Per Person: INR 600
2. Golden Dragon
The ambience in this Chinese restaurant immediately takes you to the streets of Chinatown. Their dishes are a mix of authentic Asian cuisine and Indo-Chinese cuisine. When there, dive into the chicken chopsuey, Hakka Noodles, and shredded lamb both for a visual treat and to satisfy your cravings.
Location: Panchsheel Park, New Delhi
Open Hours: 12 pm to 10 pm
Approximate Cost Per Person: INR 1000
Located in The Taj Mahal Hotel, this Chinese restaurant in Delhi is without a doubt, the most premium Chinese cuisine experience you can find in Delhi. Patrons love this place for its authentic preparations and Imperial dining experience that transports you to another era. Make sure to have the pan-fried noodles, tofu dishes, and barbecued mushroom bao before you dive into the dessert menu.
Location: The Taj Mahal Hotel, New Delhi
Open Hours: 12:30pm – 2:45pm, 7:30pm – 11:45pm
Approximate Cost Per Person: INR 2,500
4. Flaming Wok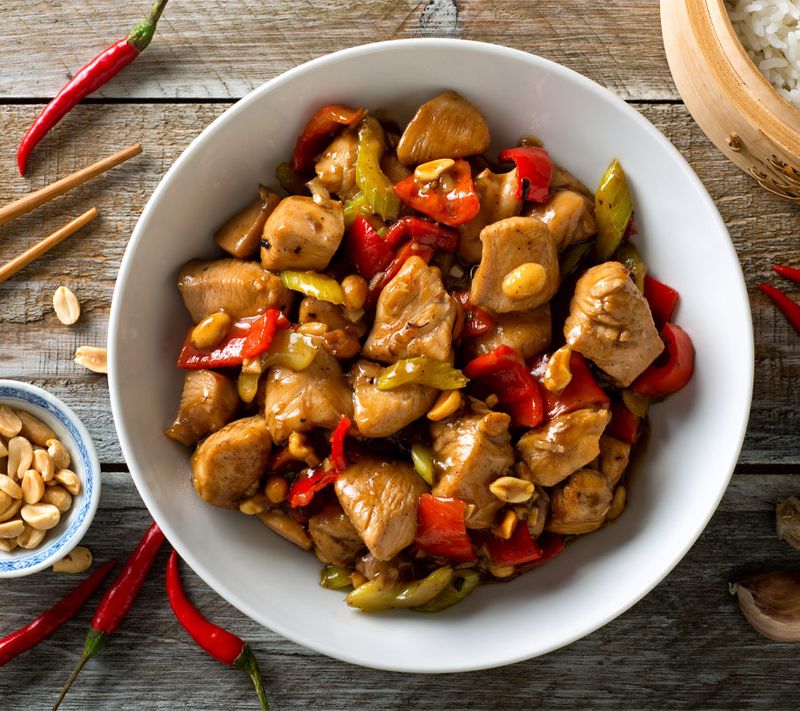 This Chinese restaurant is one of the best places to satiate your Chinese food cravings. The place is perfect for a family weekend outing with a budget-friendly menu that maintains authenticity. Their Kung-Pao Chicken, Crispy lamb, and Hakka noodles are the all-time favourite choices of patrons at the Flaming Wok.
Location: Chittaranjan Park, New Delhi
Open Hours: 12:30 pm to 11 pm
Approximate Cost Per Person: INR 500
5. China Club 
China Club is among the best Chinese restaurants in Delhi NCR (Gurugram). With a spacious area, beautiful lighting and decor, and the perfect Chinese flavours of course, China Club should be on your list for the must-visit Chinese restaurants in Delhi. Their chefs ace the Cha-Shao Noodles, Dan Dan Lobster, and Cantonese-style fried prawn balls in terms of taste and aroma.
Location: Global Business Park, Haryana
Open Hours: 12–3 pm, 7–11 pm
Approximate Cost Per Person: INR 1800
6. Mandarin Trail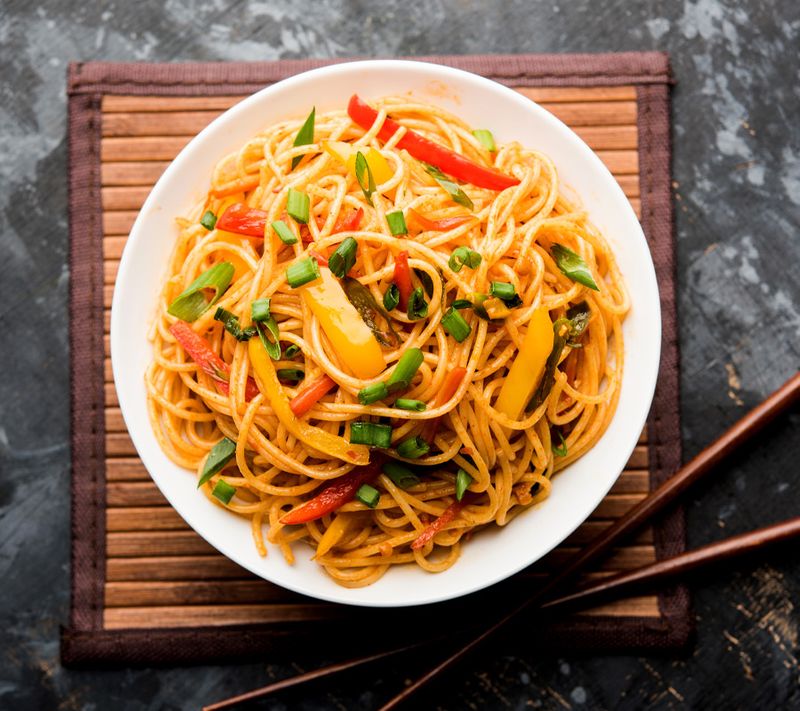 This Chinese restaurant is a fine dining spot in Delhi NCR. Although they primarily serve Chinese food, they are popularly classified as one of the best Asian restaurants in Delhi because of their Thai food and Sichuan Cuisine expertise. The menu includes alcoholic beverages, making it a perfect place for birthday celebrations or romantic dates. Try their Wok Fried Noodle bowl with Sliced Chicken Ginger Chilli, House Special Fried Rice, and Sizzlers.
Location: The Great Indian Place, Noida
Open Hours: 12 pm to 11:30 pm
Approximate Cost Per Person: INR 900
---
Photo: Shutterstock