India is known for its indigenous spices and the way we use them extensively and creatively in our gastronomy. There is not a single dish that goes without the aroma of some spice, infused right into the food's texture.
Mint, or pudina, is no exception to this. Even the slight fragrance of mint leaves revives us and lingers through the day. With the all-rounder role it plays, there are so many answers to the question, "what to do with mint". From adding the refreshing factor in refreshments to giving a beautiful colour and flavour to main courses, mint recipes play an essential role in our kitchens.
But there is more as to why recipes with mint leaves are sought after. As a herb, the health benefits of mint are an added bonus. From acting as a cooling agent and helping us beat the heat to helping cure a cold in chilly weather — mint plays a versatile role in keeping us healthy. Before we move on to recipes with fresh mint, let's have a quick look at how it acts as a resource for our body.
Health Benefits of Mint (Pudina)
1. Clean and Pure Skin
Mint acts as a skin cleanser with its antioxidant and anti-bacterial ingredients. While its consumption also helps in clearing the skin, you can directly apply the juice from mint leaves to your skin wherever you are experiencing acne or itching issues. Pro tip: Throw in a couple of mint leaves in the water when steaming your face. Mint will act as an anti-inflammatory agent.
2. Good Digestion
A pudina lemon drink or a pudina soda relieves you from a bad stomach. It helps clear the inflammation in digestive organs and also leaves behind a soothing effect to help us relax. There are many other mint recipes that you can use for aiding digestion.
3. Oral Hygiene
Many oral care brands flaunt mint as their key ingredient. The reason lies in menthol, an antibacterial active oil that kills the odour and germs, making us feel fresh. Even eating a single mint leaf will give you the same effect.
4. Fights Bad Cough
You find mint in many inhalers and vapour-based balms as it is known to relieve cough and congestion. Adding mint leaves to the water for steaming also helps clear up your respiratory tract.
The health benefits of mint are many! Apart from these smaller, everyday benefits, there is proven support for mint in enhancing brain functions like cognition and alertness. So, keeping all of these amazing reasons in mind, it's essential to include recipes with mint in your diet plans.
Here are 5 of the best mint recipes that are super-easy to prepare at home.
Grilled Chicken with Mint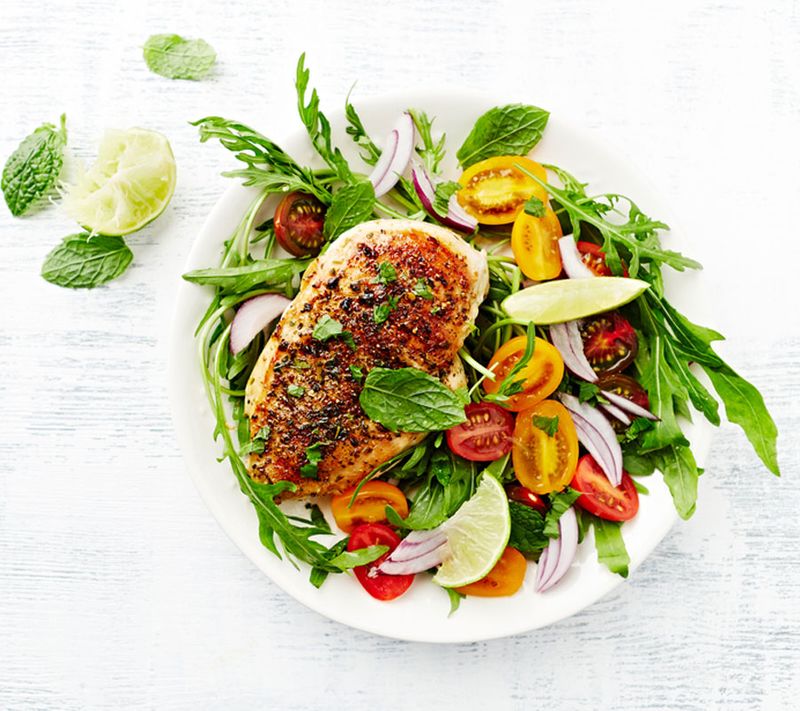 Elevate your grilled chicken recipe with a dash of mint. While marinating the juicy chicken pieces, blend some mint leaves into the mixture. Along with a beautiful colour, you will get a zesty flavour. This mint recipe will be incomplete without serving the chicken pieces with some mint leaves seasoned on the top and some green veggies on the side.
Pudina Rice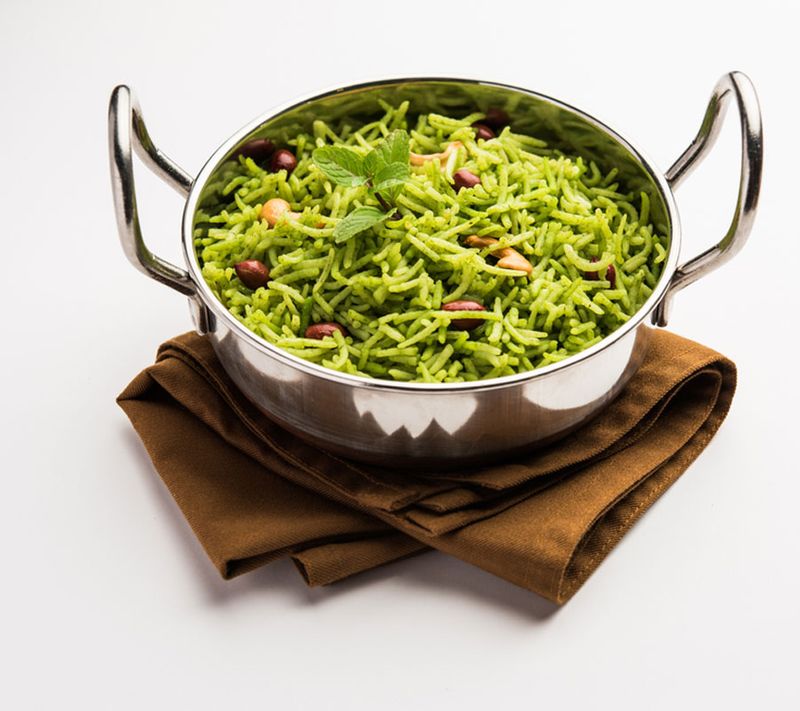 Hands down, this is one of the most effortless mint recipes. Add a coarse mint paste to cooked rice, along with the usual spices, condiments and flavours as per your preferences for a quick dinner fix!
Pudina and Coriander Chutney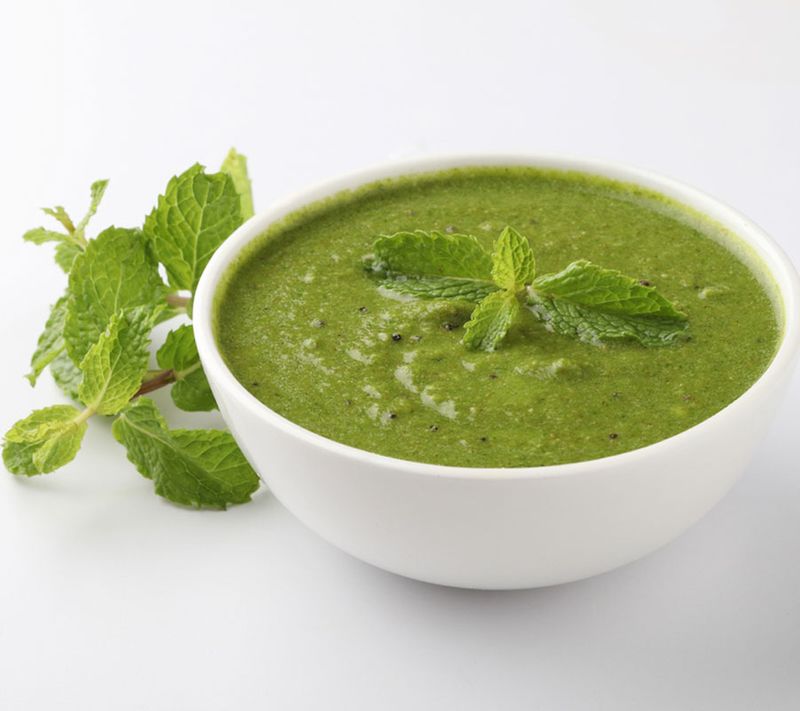 A staple dip in most Indian households, this mint recipe acts as a great accompaniment to many of your everyday breakfast or lunch items. A classic mint chutney will liven up even the simplest of your meals. Just blend mint, coriander, salt, lemon juice or tamarind and some turmeric and serve according to your taste.
Mint Panna Cotta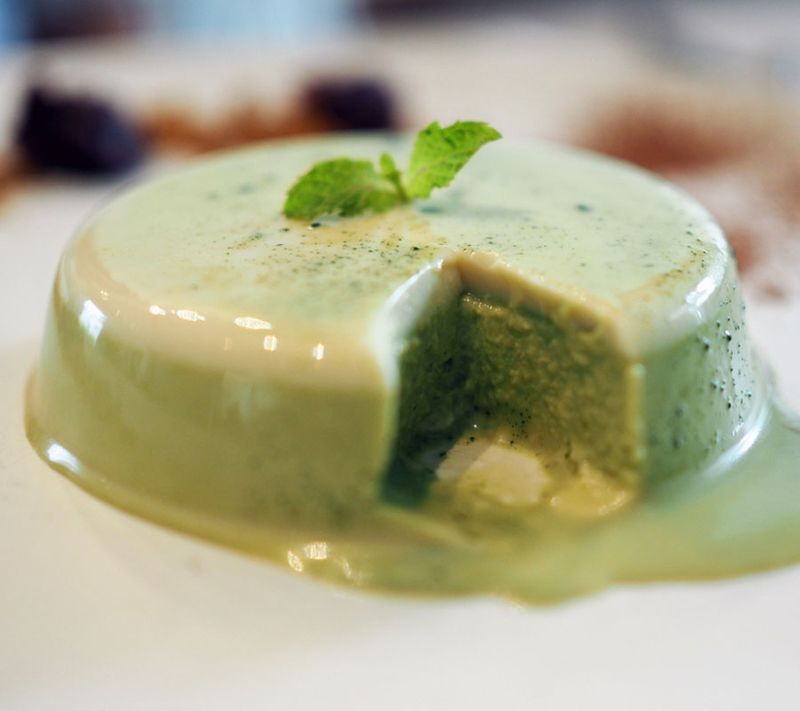 Never thought that mint recipes could make their way into desserts? Well, this one's here to tell you otherwise. Use mint essence or add chopped mint leaves directly to the recipe with milk, vanilla essence, honey, gelatin and fresh cream. Since mint has a pretty powerful taste, just a couple of mint leaves should suffice for a subtle flavour.
Mint Lassi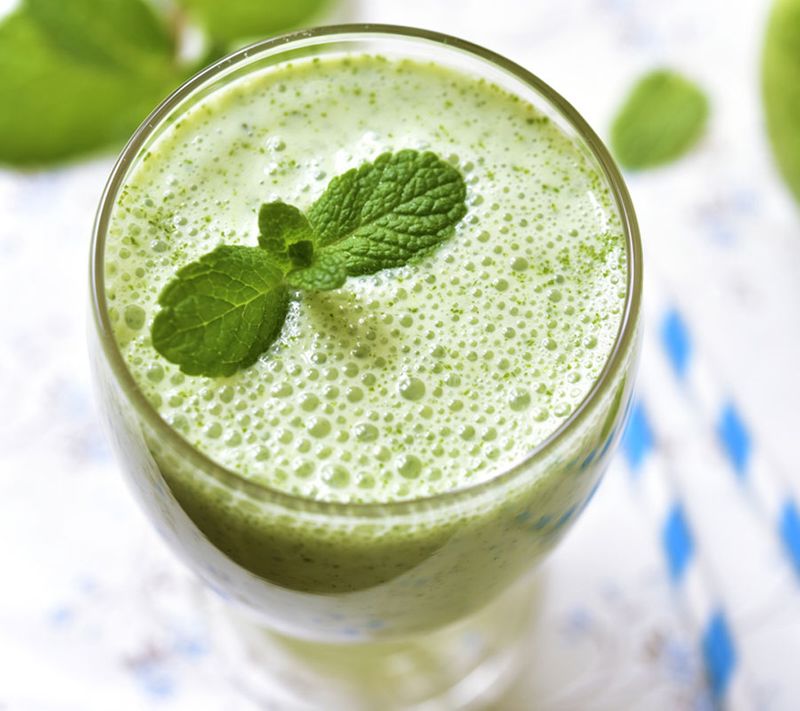 A good old classic drink to conclude this list! A rather interesting mint leaves recipe, mint lassi can be a great finale for a meal or even a complete dish for breakfast. Add some mint paste to the curd while churning it for your regular lassi and there you go!
These recipes for mint can always be improvised, once you bring those fresh green leaves into your kitchen. You can always keep exploring more mint recipes and thinking of interesting ways to include the versatile herb in your diet.
---
Photo: Shutterstock