The first time I visited an outlet of the famed Indian chain of restaurants, Copper Chimney, was as a young college student in Chennai. With shallow pockets, fine-dining restaurants remained off-budget and fast food was normally the go-to option. Besides the prices, it was also the ambience that kept a boisterous lot of young journalism students out of these restaurants.
Copper Chimney was welcoming, warm, and served cuisine that was a reminder of a home left far away. It had all the elements of a fine-dine outpost and yet, was easy on the pocket. It was something of an in-betweener, neither posh nor run-of-the-mill. 
More than 15 years later, I felt the same way on my visit to their newest Juhu outpost in Mumbai. The brand is celebrating its 49th year and with it, a legacy of the North-West Frontier Province cuisine that its founder JK Kapoor brought from undivided India. "It was something he wanted everyone to sample," says Reetesh Shukla, Business Head of the parent company, Charcoal Concepts India.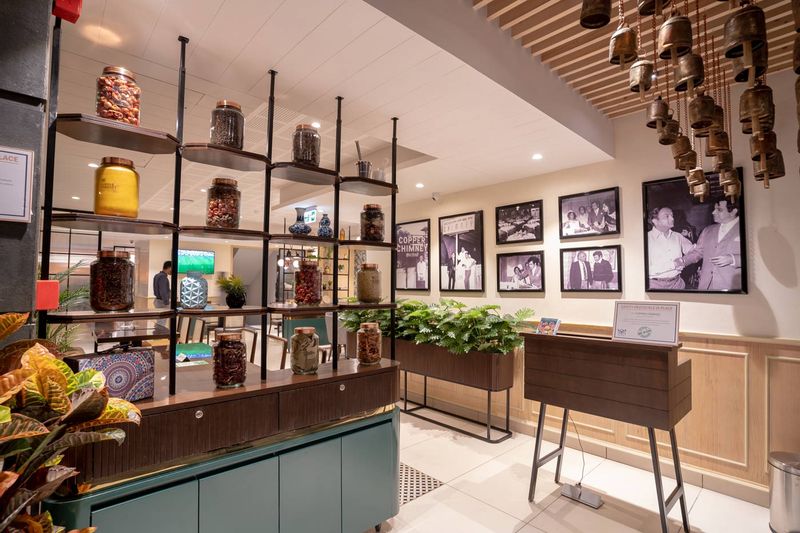 He speaks of the 49 years the brand has been in the business and the food that continues to retain its original flavour. "The first outpost of Copper Chimney was inaugurated by the legendary actor Dilip Kumar 49 years ago in 1972. The newest branch opens the year he left us. In a way, it's a tribute to the late actor," says Shukla.
A visit to Copper Chimney's Juhu outpost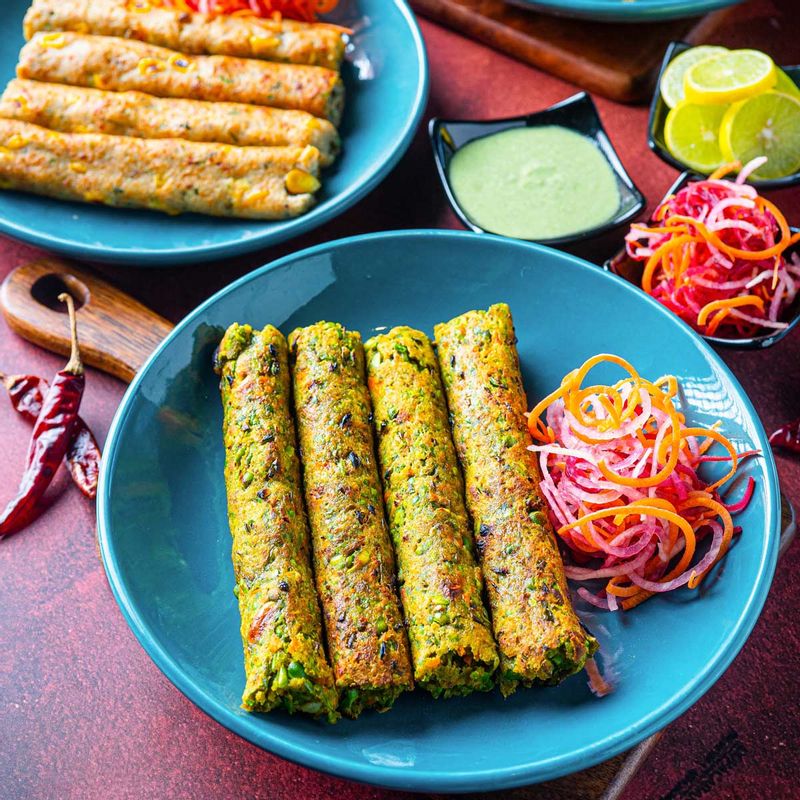 We arrived to this new outpost, spread across four floors in Juhu, on a rainy evening for dinner. Little did we know that this was going to be a trip down memory lane, even as diners. My dinner companion for the evening reminisced about the numerous birthdays and family dinners spent at a Copper Chimney outpost. 
We ordered ourselves drinks and the famed kadak roomali roti for starters. The restaurant's unique take on masala papad has aged as gracefully as the brand itself. It's crisp, tangy and spicy, laced with chopped onions and tomatoes. It pairs well with your choice of drinks and isn't prone to turning soggy in humid Mumbai like its papad counterpart. An aloo chaat off their monsoon menu topped with boondi instead of sev also hits the right spot.
We were nearly prepped for dinner when our plate of assorted cutlets arrived. Peas, beetroot, and paneer, respectively, with dips to choose from. As much as we'd pass up beetroot in any other form, here it was this variety that we favoured most dunked in the mildly sweet mango chutney it came with. 
On to the main course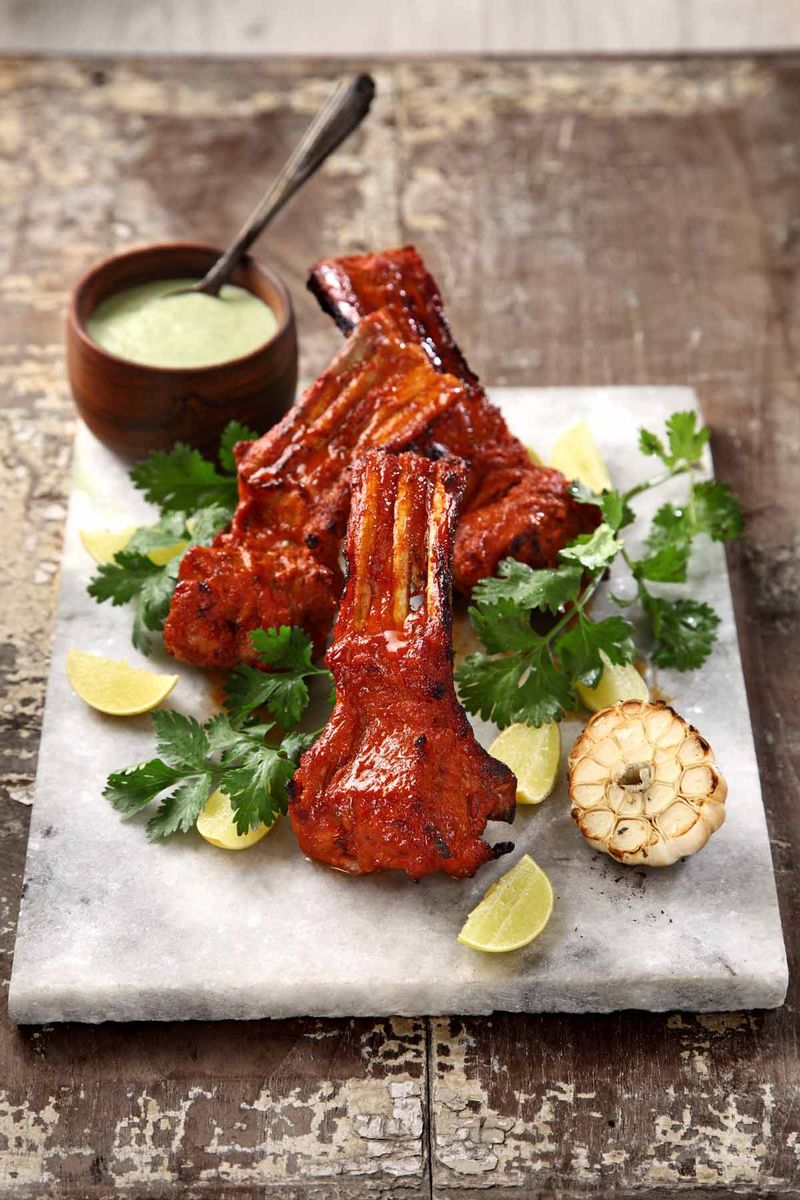 A meal that starts off well usually gets better. We decided to keep the main course simple, sticking with the theme of nostalgia over adventure. 
The menu, a truncated version of the original, has a mix of new preparations and old favourites. It's simple and comes as a placemat. So, you aren't worried about a menu changing hands during a pandemic. The cutlery comes sanitised and sealed in individual packets, as does a set of tissues and disinfectant wipes. 
We chose the kadhai paneer and butter chicken, old favourites both, for our mains with a side of black dal and breads. The mildly sweet and creamy butter chicken was everything we had imagined it would be. The dal was mildly-spiced and homely. It was a meal we didn't have to put much thought into, and the comfort lay in its familiarity, much like the surroundings at the restaurant.
Serving familiar flavours and favourites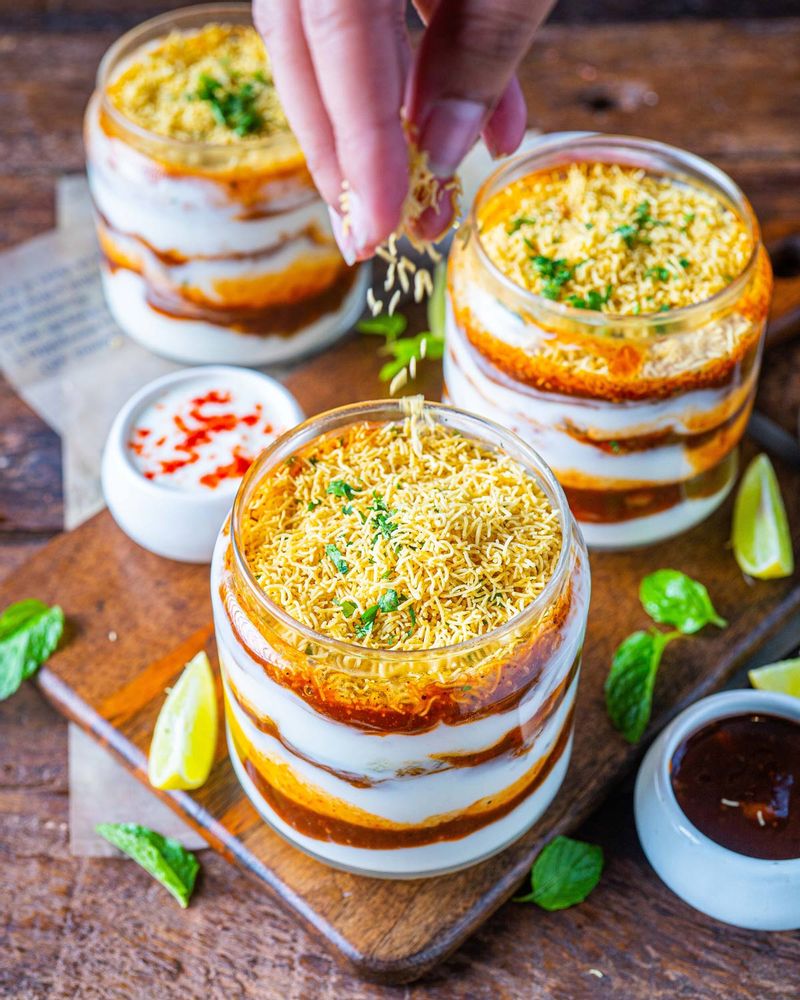 In a volatile industry, where restaurants come and go and food trends change every other day, Copper Chimney as evident, has stood the test of time. It attracts families and youngsters alike and despite the pandemic, seems to be filling up with diners.
When asked, Shukla tells us that the chain doesn't believe in overhauls and is certain that customers come to Copper Chimney for the familiar flavours and Indian favourites. The most popular dishes are still their signatures like butter chicken, kadhai paneer, and the kadak roomali. 
It has, however, changed forms to reach them directly. With the arrival of cloud kitchens and meal combos, Copper Chimney found a way to reach loyalists when restaurants were shut during the pandemic. 
Not just the food, the outposts remain familiar with the same mellow colour scheme and warm, but bright lights. There are no gimmicks and what you see is pretty much what you get. 
Ending on a sweet note 
As time passed, more patrons arrived to occupy the tables around us. We decided to order dessert and our server recommended the speciality 'Muzaffar'. And we are glad, we did. A chilled rabri with dry fruits topped with crispy seviyan arrived in a flat dessert plate. It was creamy, crispy and quite the perfect end to the meal. 
We also sampled the kulfi, which was comforting, without being overwhelming with its flavours. The portions were generous, and you may want to save space for dessert on your visit here.
As we dug into our last course, a table adjacent to ours, occupied by a large family erupted in celebration. It was a birthday dinner and joyful song filled the room. Just as the singing ended on the table, another one (perhaps waiting for this birthday song to end) began. It was the kind of camaraderie we had nearly forgotten in the pandemic.
We were offered a piece of cake by the family and welcomed to partake in their celebration. To us, this, the coming together of families, over meals and celebration, in an exuberant but warm space, is the essence of Copper Chimney. 
---
Photo: Copper Chimney