It's been just over two decades since the East Coast Road became the preferred route from Chennai to Pondicherry. It's not an exaggeration to call this one of India's most beautiful coastal drives. Beaches with casuarina groves, backwaters, and a few stretches where you hug the Coromandel coast - this road has all the elements for a weekend drive. The first 55km stretch between Chennai and Mamallapuram (aka Mahabalipuram) is now Chennai's weekend destination with a blend of entertainment, art destinations and some of the finest dining experiences. There are few stretches anywhere in any Indian metro that offers the choice of atmospheric beachside venues and yes, the fresh catch of the day is always in the mix.
We map the best F&B venues along ECR: 
1. Bayroot and Origin Green Meadows Resort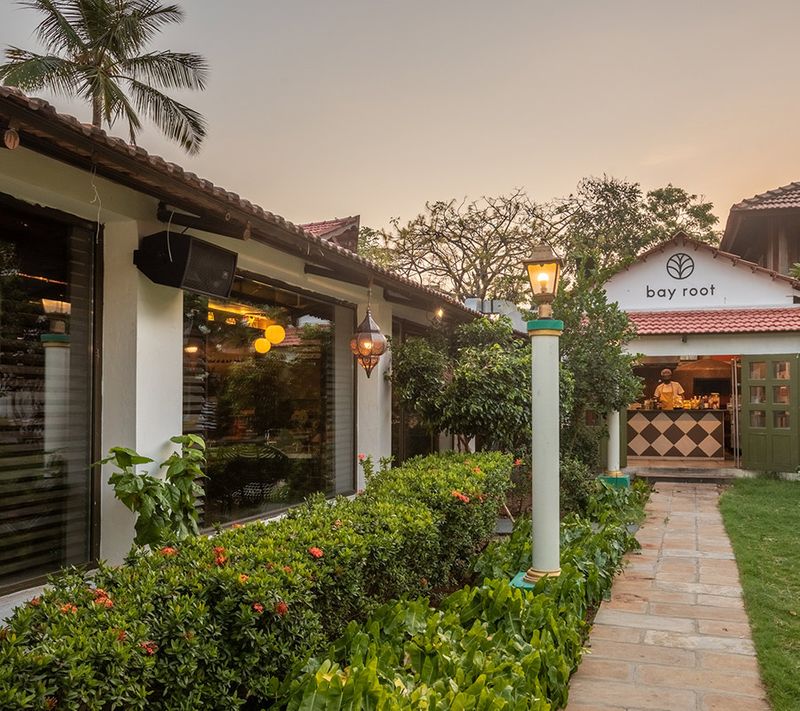 Origin and Bayroot are two distinct F&B spaces, but they merge almost seamlessly especially on weekends when tables are tougher to score. In case you didn't already guess, Origin's forte is gin-based cocktails that complement a wide selection of Taps. Bayroot focuses on Mediterranean cuisine. Their sharing platters – like the hummus platter with their signature beetroot hummus, are worth checking out; the moussakas and Arab mixed grills are popular options too. Bayroot also serves a medley of global cuisine plates including our favourite kappa (tapioca) coins topped with meat.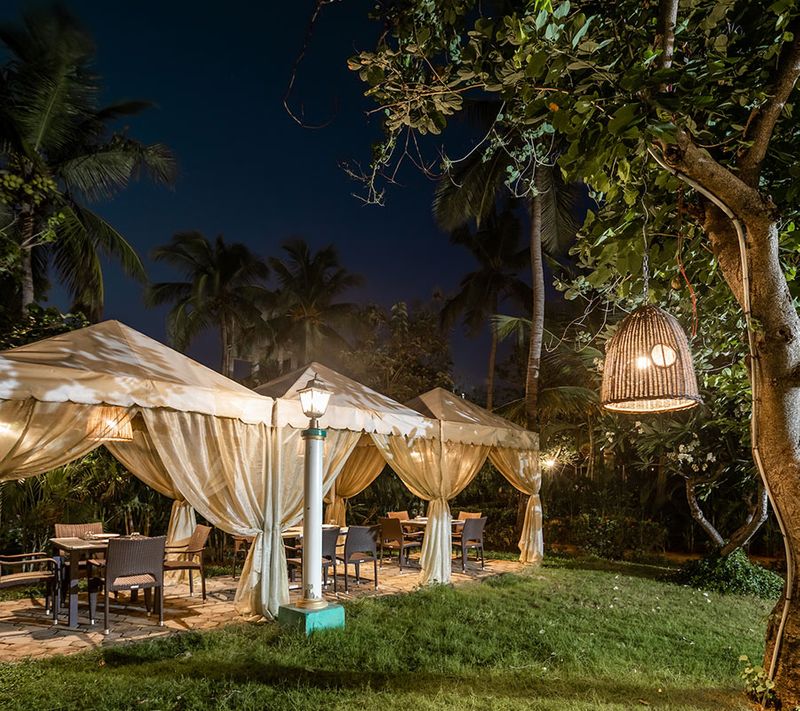 Where: Km 3 (Off) East Coast Road, Palavakkam 
2. Asvah 24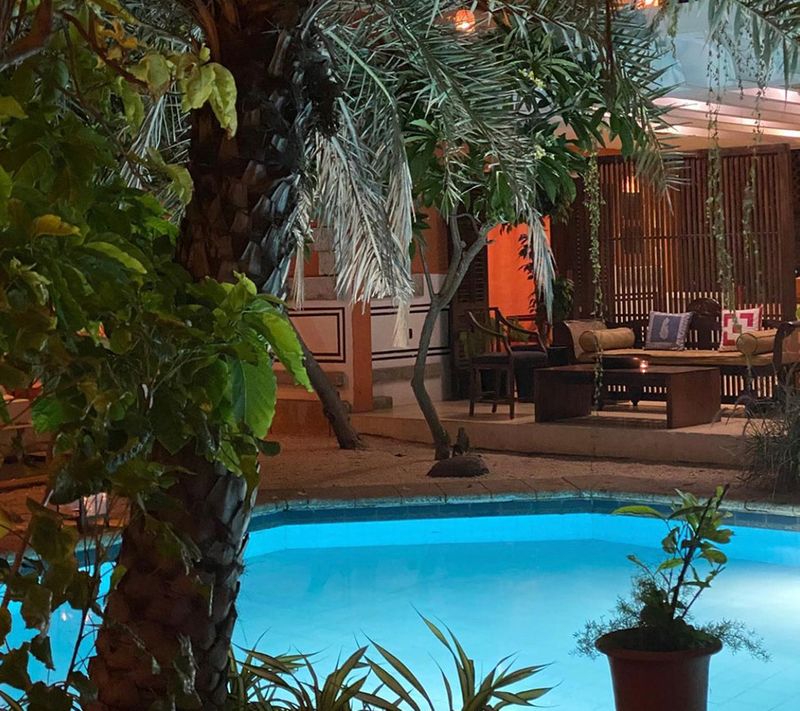 Tucked away in a quiet corner off ECR with views of Neelangari beach, Asvah is one of Chennai's most atmospheric dinner venues. It is actually multiple spaces - a bistro, a cosy bar and a laidback alfresco restaurant – into one. It's this section that offers beautiful beach views making it the perfect date night setting. The cocktails are terrific – the pomegranate Paloma with tequila, triple sec, grapefruit juice and pomegranate pearls is a must-try. 
Where: Km 4 (Beach Road, Neelangarai)  
3. Kipling Café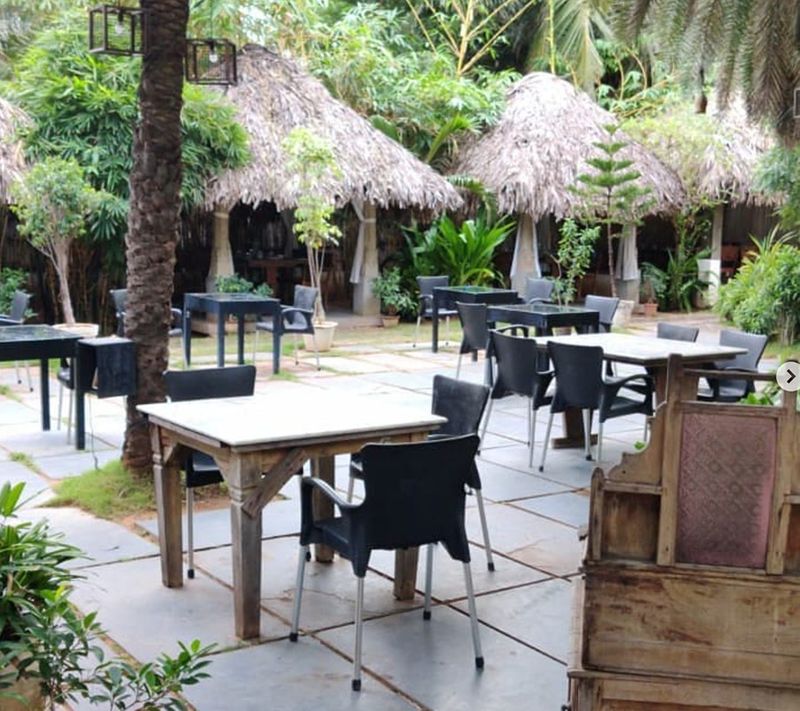 It may not be on the edge of the beach but is a popular dining venue with its cosy and romantic appeal with a well-manicured lawn. This has been a popular venue among the large expat community that lives along the coast. They have an exhaustive beverage menu with a good mix of spirits and cocktails. Kipling scores with its wood-fired pizzas and Thai signatures. Try the pandanus-wrapped chicken and one of their Thai curries.  
Where: Km 10 L Jey Avenue, Akkarai. 
4. Bay 6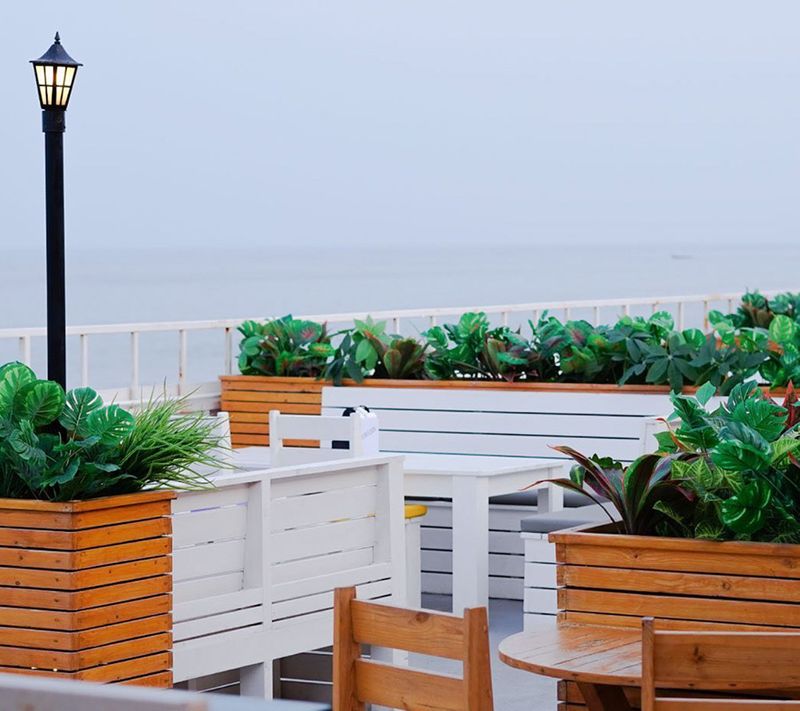 One of the newer venues along ECR, Bay 6 makes our list for its uncomplicated appeal. This space is all about the view. Bay 6 offers sweeping views of the Bay of Bengal. This no-fuss bar is spread over two levels (both overlooking the ocean). There's also an outdoor lawn and floor-to-ceiling glass-covered private dining rooms. The menu sticks with the uncomplicated approach and is loaded with comfort food. 
Where: Km 12 (6th Avenue, Panayur, Off East Coast Road)
5. Kai from the Sea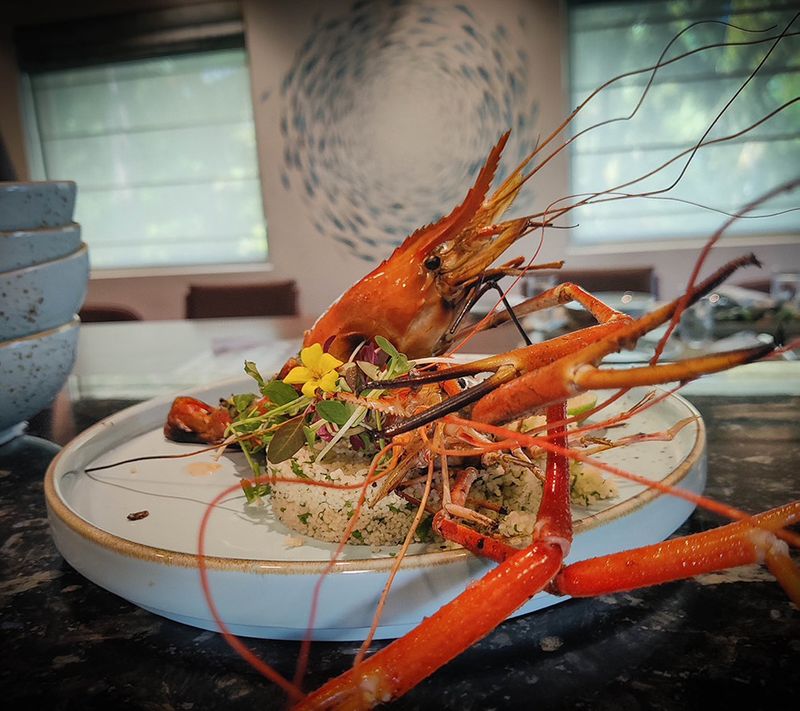 'kai' translates to ocean in Japanese. This seafood destination was set up by a company that has been in the seafood business with strong ties to the local fishing community. The emphasis is on the seasonal and sustainable fresh catch of the day. The restaurant is cosy with limited seating, Kai also includes a fish shop and offers a grab-and-go menu. The menu is dominated by seafood - the Mangalore-style prawn ghee roast and the ceviche are both terrific. There's also a smattering of vegetarian and meat dishes – try Caesar's salad, while the desserts hit the spot too. 
Where: Km 14. Next to the ECR Toll Plaza.   
6. Surf Turf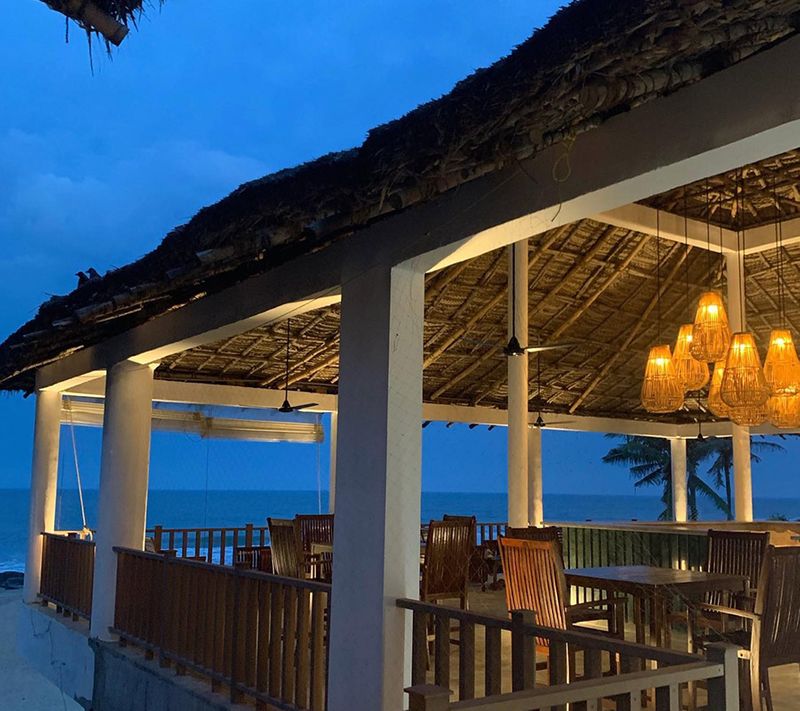 Chennai's premier surf academy is no longer one of its best kept secrets. Covelong Point has acquired a cult following and is one of the only surf schools along India's eastern coastline. That's not the only reason to visit this spot. Surf Turf, the café attached to the academy has been renovated recently and offers uncluttered views of the surfing action and the ocean – dolphin sightings are not unusual. The menu is basic with a mix of any time snacks and seafood dishes. 
Where: Km 23. Pearl Beach, Kovalam
AlsoRead3
7. C-Salt, Sheraton Grande Chennai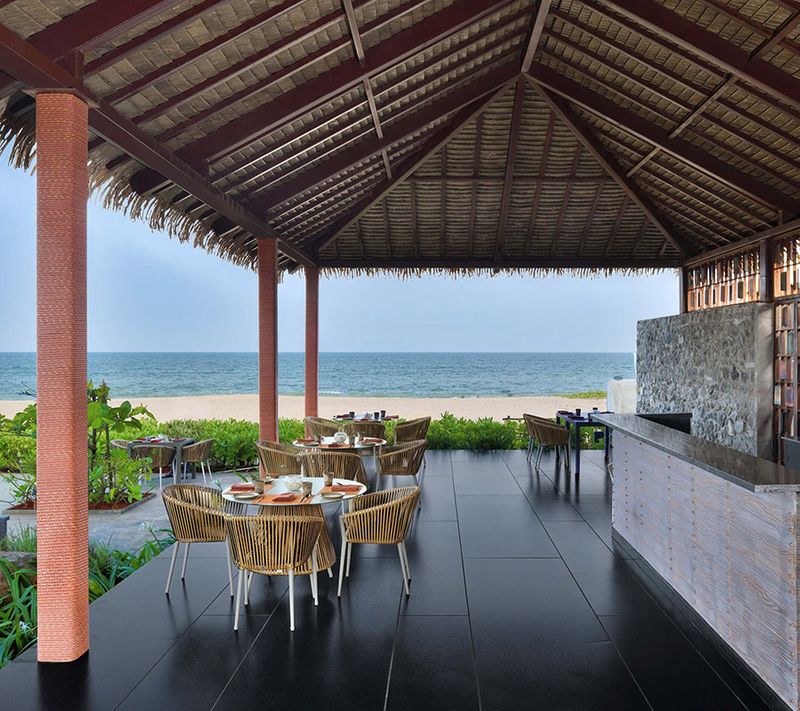 The latest addition to Chennai's growing list of luxury beachside F&B hotspots. The setting is intimate, and the dedicated cocktail bar (regulars swear by the Malabar Mule) adds a great vibe. The menu is eclectic, aside from fresh seafood that's a given along ECR, there's room for classical South Indian dishes and C-Salt's own version of progressive regional cuisine. Our favourites include the salmon cream cheese kuzhi paniyaram and the edamame drumstick rasam.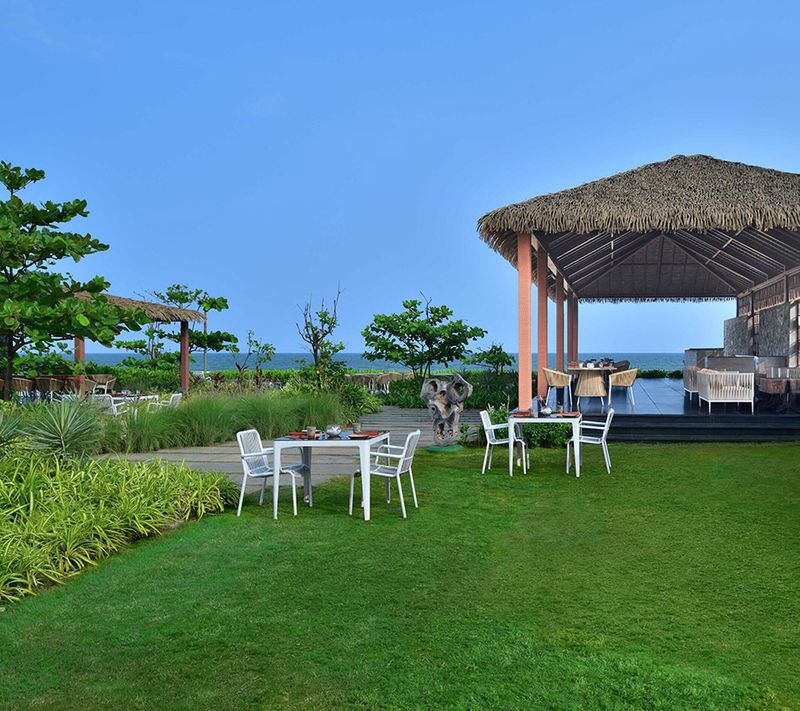 Where: (Km 27 Vadanemeli)
8. Kokomo, the Intercontinental Resort Chennai, Mahabalipuram 
There's no beach anthem that sums up the vibe at Chennai's first tiki bar as Kokomo by the Beach Boys. This is one of ECR's most popular sundowner spots. The Hawaiian-style beach bar keeps those refreshing cocktails and nightcaps coming. The food truck adds to the casual vibe. The menu has just been refreshed – do try the meat shapta and the coconut cheesecake. 
Where: (Km 27 East Coast Road, Nemeli)
9. Wharf, Radisson Blu Resort Temple Bay, Mamallapuram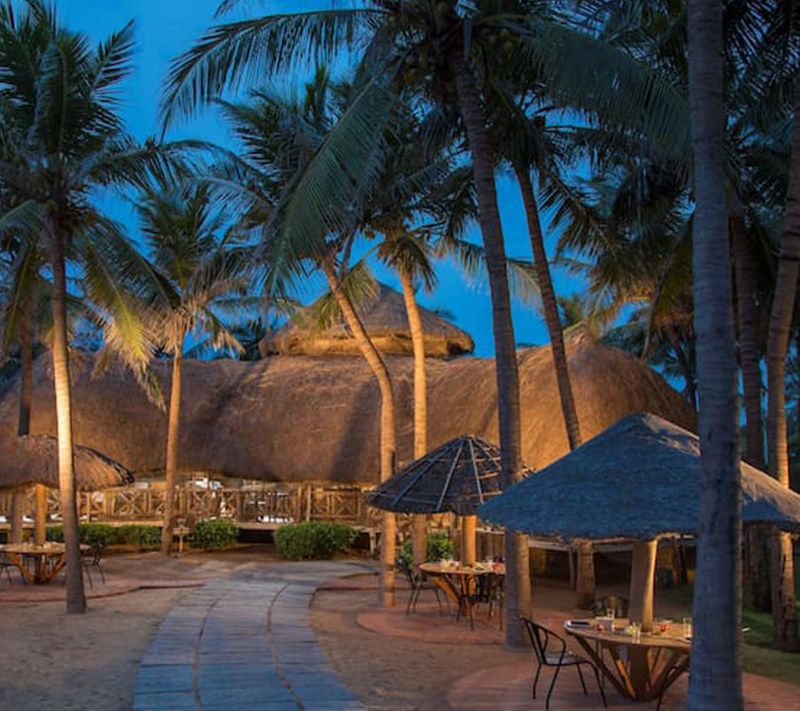 The closest thing to a luxury shack along Mamallapuram's popular beach stretch. There are few dining spaces on India's east coast that take you as close to the ocean as Wharf; the view of the iconic Mamallapuram shore temple before sunset is a bonus. There's an elevated seating area closer to the live kitchen but it's the cluster of tables on the beach that is our favourite zone at Wharf. The menu combines international grills, local seafood specialties and pastas. 
Where: Km 42. Mamallapuram 
10. Moonrakers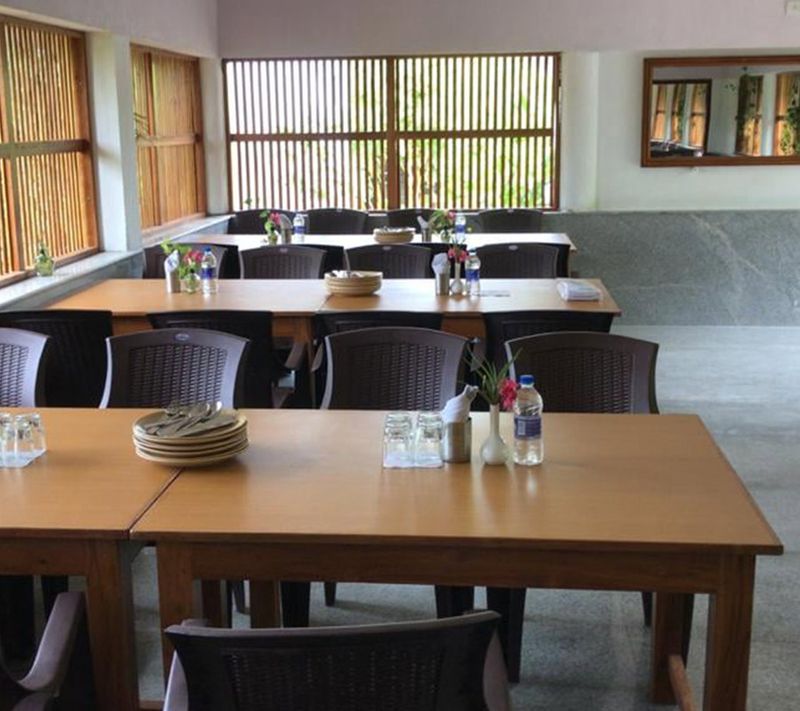 Probably named after the 1979 James Bond flick, this has remained a popular destination among backpackers who've been frequenting Mamallapuram's since the 1980s. It's also a favourite with local seafood lovers who keep driving back for fresh local catch of the day from lobsters to squids to king-size prawns. A throwback to a 1970s-style Goan beach shack, Moonrakers has inspired many clones around Mamallapuram.
Where: Km 42. Fisherman Colony. Mamallapuram. 
---
Photo: Featured places