From the seventeenth century, when Sufi saint Baba Budan smuggled seven coffee beans to India, to today when there are coffee roasteries popping up all over the country, India has had a long and rich association with coffee. The biggest challenge with coffee is that brewing that perfect cuppa Joe is trickier than adding hot water to instant coffee.
Zeroing in on the kind of coffee beans do you prefer, its roast and grind are just one part of the challenge, how to brew it the right way is another. Filter kaapi has been the quintessential desi coffee but there is so much more! If you're looking to find the right coffee brewing system for yourself, then you've arrived at the right page.
Here 10 gadgets that you should look at investing in if you want that café-style coffee in the comfort of your home. 
1. Manual Coffee Grinder by Home Centre
At the heart of any good cup of coffee are the beans and the grind. The best way to ensure you have the coffee ground as per your preference is to do it yourself and this where a coffee grinder comes in handy. This Home Centre Coffee Grinder is a manual model that is perfect for your home coffee bar. The grinder also has demarcations to let you know how much freshly ground coffee you need for one cup, three cups and six cups of coffee.
Price: Rs 699 on homecentre.in
2. Brass filter kaapi maker by Jaypore
The first step to a strong and milky cup of filter kaapi is the decoction. The coffee grind is packed tightly into the top compartment, which has sieve-like holes in the bottom. Boiling hot water on to it and the lid is closed. The filter coffee decoction will collect in the lower compartment. The decoction is then diluted with milk and sugar, as per your strength preference.
Price: Rs 1550 on jaypore.com
3. Portable espresso maker by Wacaco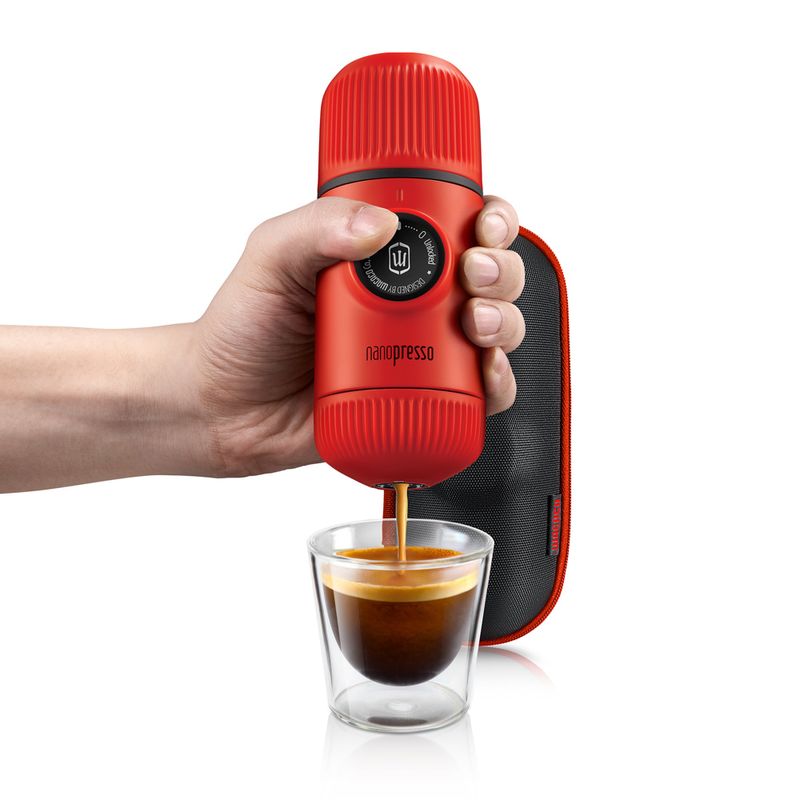 If you can't imagine your day starting without a cup of espresso the Wacaco Nanopresso is the perfect little kit for you. The compact size ensures you can take it to work or vacation and never be without luscious coffee. Even better is the fact that is completely manual, so you aren't dependent on batteries and electricity.
Price: Rs 6,500 on somethingsbrewing.in
4. French press by Ikea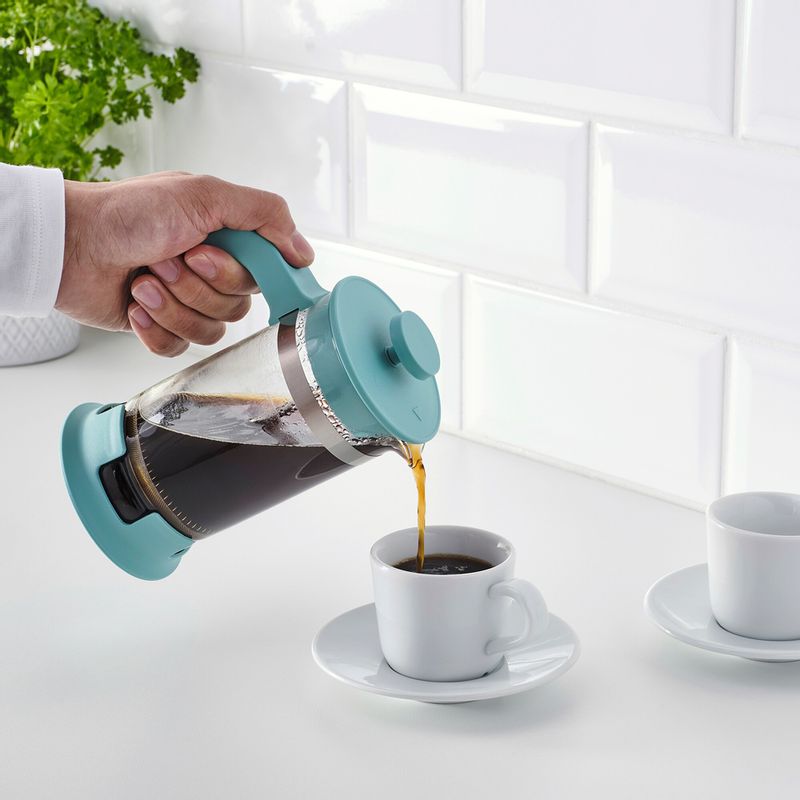 The most easily found and easy to use coffee make is the French press, a glass flask with a plunger fitted with a filter. You put your coffee grind in the flask, pour in your hot water and let the coffee steep. How long you steep depends on how strong you like your coffee. Once your coffee is of the strength of your liking, you press the plunger down and you have a long cup of black coffee. Easy peasy! 
Price: Rs 499 at Ikea
5. Coffee Syphon by Hario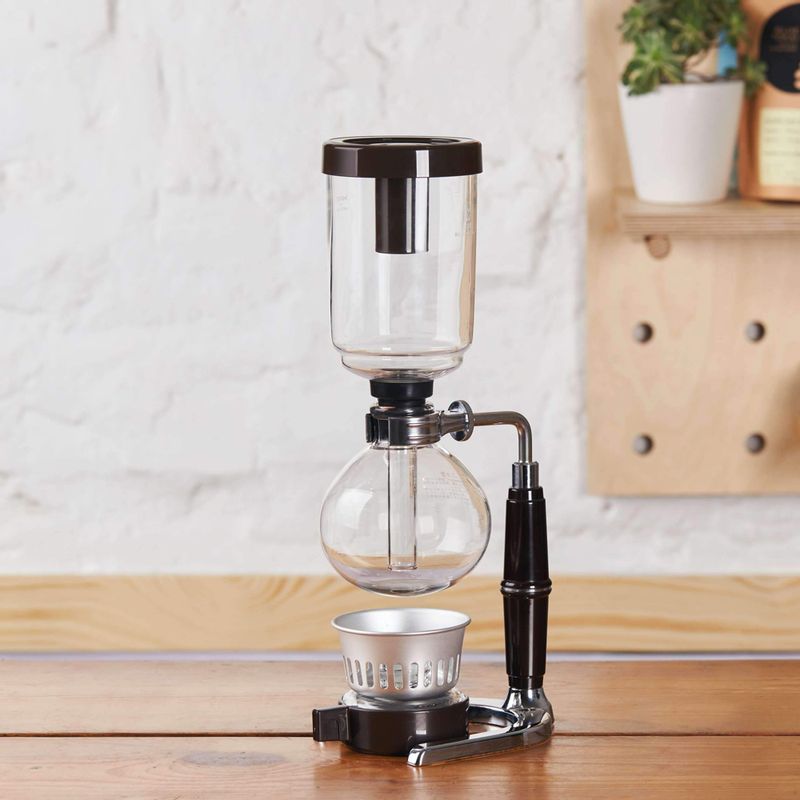 This is a coffee maker meant only for serious coffee enthusiasts and connoisseurs. The coffee syphon uses a vacuum to brew the decoction, a technique that is more than 150 years. The vacuum method is said to produce clean flavoured, light-bodied coffee with no sediment.
Price: Rs 7,790 at Blue Tokai
6. Moka pot by Bialetti
This stove-top coffee maker was invented by Italian Alfonso Bialetti in 1933. Moka pot brews coffee decoction by passing boiling water pressurised by steam through ground coffee. Pour hot water in the lower half of the pot while in the basket you add ground coffee—make sure you do not pack it tightly. Fix the top half of the pot and quickly place the moka pot on medium heat. Take it off the heat once you hear gurgling.
Price: Rs 3950 on kcroasters.com
7. Aeropress lightweight coffee press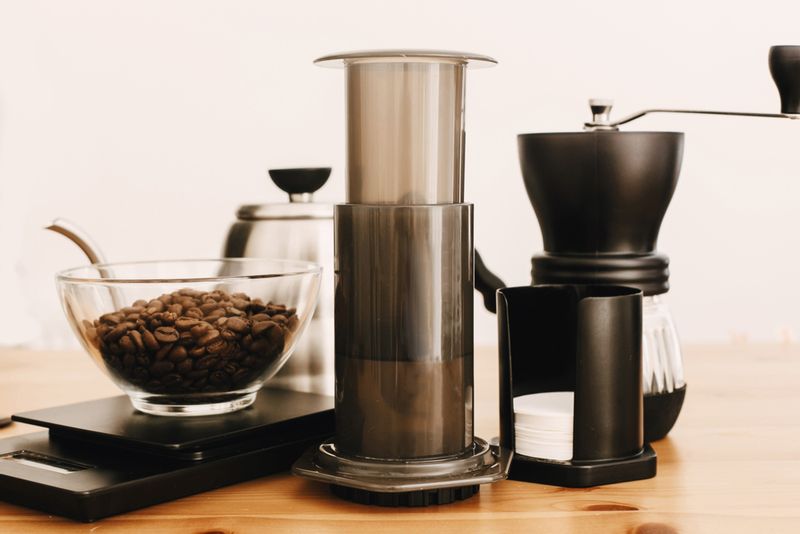 The Aeropress coffee maker has garnered a fan following thanks to its design but also its versatility. From standard, espresso to drip and French press style of coffee, this lightweight coffee press can offer a lot of beverage options. It may look daunting with multiple parts, but once you get a little practice, that plunger is all you need to press for a comforting cup of coffee. 
Price: Rs 3894 on Amazon
8. Capsule coffee machine by Coffeeza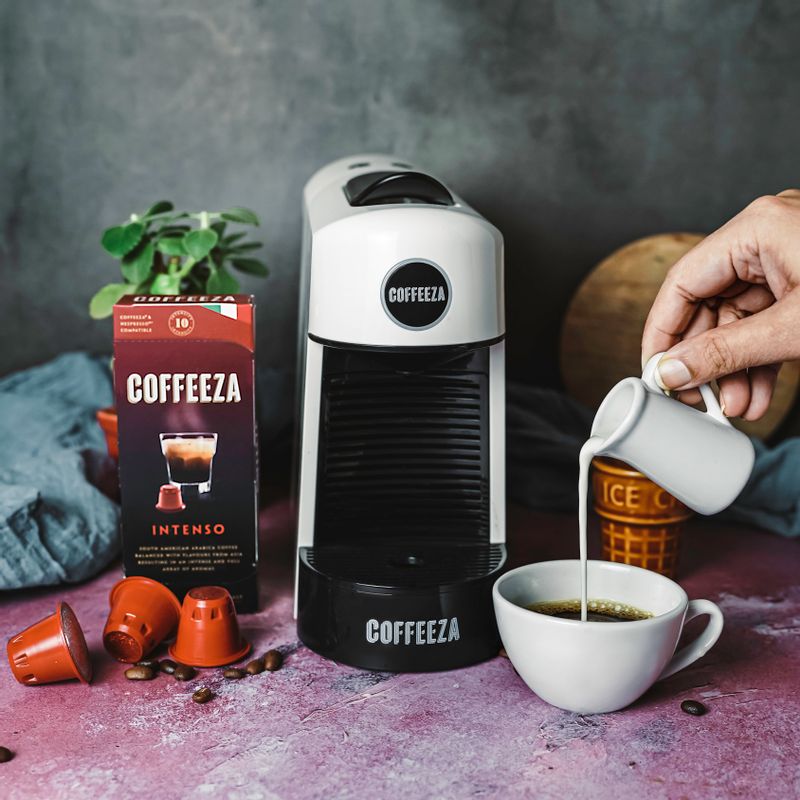 For a hassle-free coffee experience, an automatic coffee machine is the best option. The new 'Finero Next Capsule Coffee Machine' is easy to use and is suitable for homes and offices. All you need to do is drop in the capsule, press a button. The used capsule automatically ejects into a hidden tray, which can then be collected and sent back to the brand for recycling.
Price: Rs 13949 on Coffeeza
9. Electric coffee maker by WonderChef
For a fuss-free coffee brewing experience, an electric coffee maker is your best bet. Just add ground coffee powder to the basket and brew a cup of black coffee. Wonderchef's Regalia Brew Coffee Maker makes seven cups of coffee where the drip controller blocks the funnel and does not allow the coffee to flow out once the carafe is removed. 
Price: Rs 2699 on Wonderchef.com
10. Pour over coffee maker by Bodum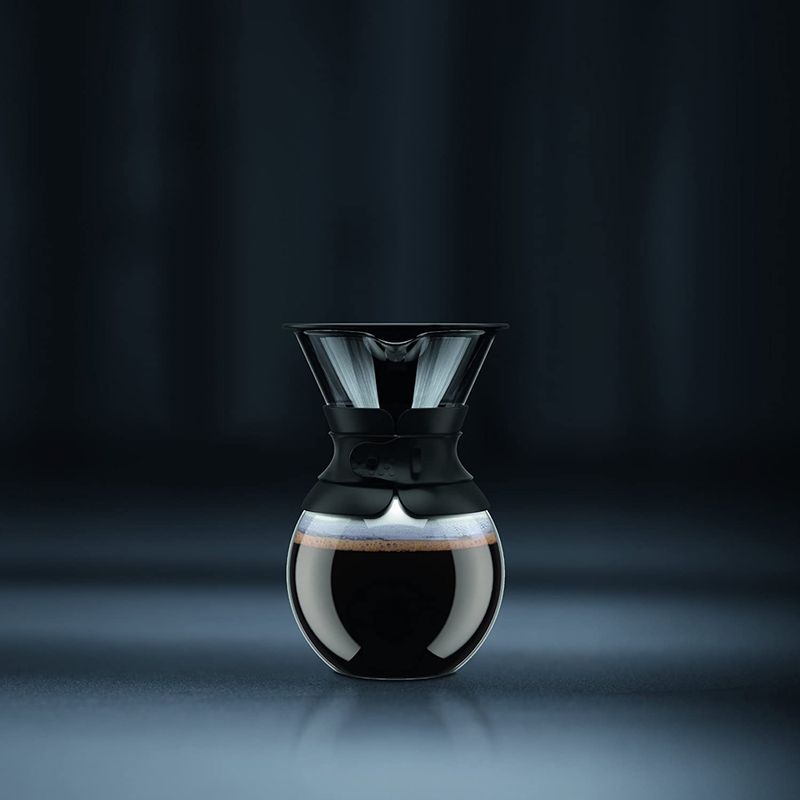 This chic pour-over coffee maker comes with a permanent stainless steel mesh filter allowing all the essential oils to seep into your coffee. You add coffee grinds in the funnel-shaped filter and pour hot water to the grinds ensuring everything is soaked through. The flavourful coffee trickles down the filter, all you need to do is add milk and sugar. 
Price: Rs 5335 on Amazon
 
---
Photo: Shutterstock