Many people have enjoyed baking as a hobby for many years. Baking has been a popular activity for people of all ages since the time of the first civilizations. The therapeutic benefits of baking for many people are many, in the form of relieving stress and anxiety.
People of all ages can enjoy the beautiful hobby of baking. Having the correct tools is crucial for effective baking, regardless of your level of experience. We'll go over 10 baking tools in this article that are essential if you want to bake at home.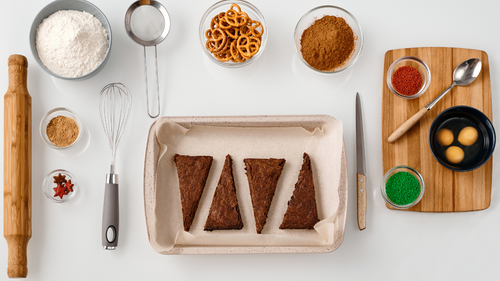 1. Measurement spoons and cups
For baking, measuring spoons and cups are necessary. To get the intended outcomes, it's crucial to measure materials precisely. Sets of measuring cups in various sizes, from 1/4 cup to 1 cup, are available. Often available in quantities of 1/4 teaspoon, 1/2 teaspoon, 1 teaspoon, and 1 tablespoon, measuring spoons are frequently sold in sets. This is a baking tool that is crucial to have. Measuring spoons and cups with distinct markings are the best options to pick up. -
2. Mixing bowls
For combining ingredients, mixing bowls are necessary baking tools. They are available in a range of shapes and materials, including plastic, glass, and stainless steel. For various baking purposes, it is advised to have at least two mixing bowls—one large and one small.
3. Whisk
A whisk is a baking tool used for combining ingredients and adding air to them. The flat whisk and the balloon whisk are the two most popular sizes of whisk. The flat whisk works best for combining dry materials, while the balloon whisk is great for incorporating air into liquids like egg whites or whipping cream.
4. Spatulas
Spatulas are baking tools used to smooth and scrape frosting or batter in bowls and pans. The best spatulas for baking are made of silicone since they are flexible, heat-resistant, and simple to maintain. Straight, angled, and offset sizes and shapes are all readily accessible.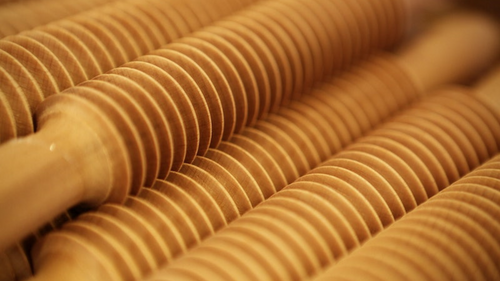 5. Rolling pin
Making dough for pies, cookies, and pastries requires a rolling pin. They are available in a range of shapes and materials, including silicone, metal, and wood. The most popular and long-lasting alternative is the conventional hardwood rolling pin.
6. Baking brush
Egg wash, butter, or glaze are applied on pastries, bread, and other baked foods using a pastry brush. It's crucial to pick a pastry brush with sturdy, flexible bristles that can resist high temperatures.
7. Cookie sheet
Cookies, pastries, and other baked items are baked on baking sheets. It's crucial to pick a baking sheet that won't distort in the oven and is strong. Popular non-stick baking sheets must be avoided at all costs by selecting a PFOA-free brand. A cookie sheet is also a more sustainable option as compared to parchment paper.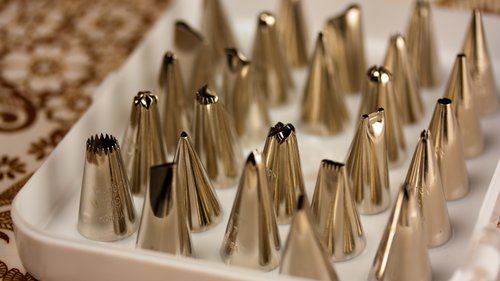 8. Thermometer for ovens
To be sure that your baked items are cooked through, using an oven thermometer is a must-have baking tool for when you bake at home. Many ovens read temperatures incorrectly, which can cause food to be under or overdone. To take an accurate temperature reading, install an oven thermometer inside the oven.
9. Cake cutter
To prepare pastry dough, butter or shortening is mixed with flour using a pastry cutter. It is crucial to buy a pastry cutter with sharp blades that are sturdy and lasting.
10. Cooking scale
For precise ingredient measurements, especially when baking, a kitchen scale is a necessity. It is important to pick a kitchen scale that is simple to operate, precise and has a capacitance large enough to accommodate the weight of food.
Owning these 10 indispensable baking equipment can make baking simpler and more fun for you. With these supplies at your disposal, you can confidently bake and produce mouthwatering results every time. Have fun baking!
Here are kitchen gadgets that will make your kitchen life simpler, if you're someone who doesn't like cooking at all!
---
Photo: Shutterstock