Indian wrestler and one of the medal contenders for India Vinesh Phogat began her Tokyo 2020 campaign early today. A top-seeded wrestler in the 53 kg weight category, her quest began with a match against Sweden's Sofia Magdalena Mattson, a bronze winner at the 2016 Rio Olympics and a former world and European champion, which she won and advanced to the quarter-finals. The 26-year-old's quarter-finals match bout was against Belarus' Vanesa Kaladzinskaya, another former world champion, and she suffered a defeat after being pinned by the opponent. As a result, she is out of the gold medal race and even faces the risk of elimination. 
Now, if Vanesa doesn't make it to the finals, Vinesh's Olympic campaign will end. But until then, Vinesh and all her fans and followers sit with their fingers crossed. 
A second chance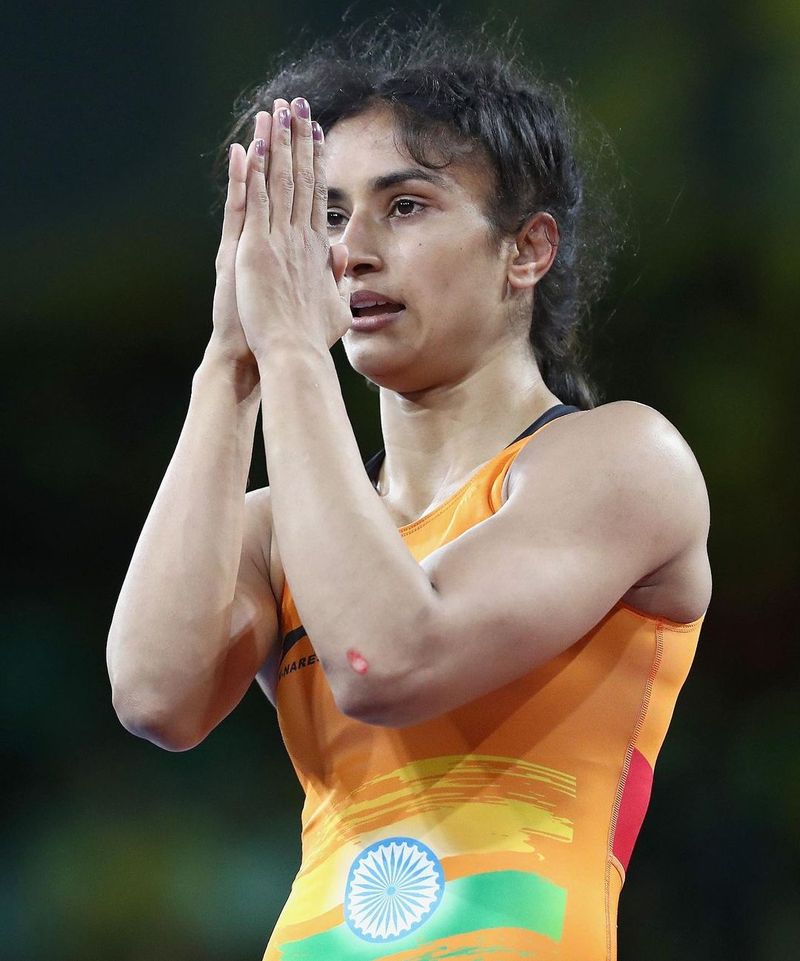 This is her second chance to win a medal for India. Phogat suffered a painful defeat at the Rio Olympics in 2016, a loss that has only strengthened her determination to win a medal this year. She tore her anterior cruciate ligament (ACL), the tissue that connects our knee to the shin bone, during the quarterfinals match against China's Sun Yanan, a 2013 world champion. In no time, pictures of her in agony went viral. It served as a reminder of how brutal and unforgiving the sport of wrestling can be.
It was an injury that almost brought her career to a standstill. Although heartbroken, Vinesh Phogat was unwilling to accept defeat. In a 2019 interview with a daily newspaper, she expressed how she never thought she would compete in another Olympics feeling crushed and incomplete. However, it was her stubbornness that pushed her.
After extensive rehabilitation, a rigorous training program in Budapest, a shift in weight category along with a gold medal at the Commonwealth Games and the Asian Games later, she is today India's biggest hope in wrestling at the Tokyo Olympics. She has returned to the event as a more confident and experienced athlete, and that's one of the reasons why Indians have pinned their hopes on her. 
But where does this drive come from? You have to not only look at her professional journey, a glimpse of which we gave to above, but also the story of her personal life. 
A glimpse into Vinesh Phogat's personal life
Vinesh Phogat was born in Balali, Haryana, on Aug 25, 1994. She is the cousin of Commonwealth gold medallists Geeta Kumari and Babita Phogat, and the niece of Mahabir Singh Phogat, the ex-wrestler from Haryana whose life story we saw in Bollywood actor Aamir Khan's Dangal. After Mahabir's brother, Vinesh's father Rajpal Phogat, was tragically killed, he took her under his wing and trained her in wrestling. She was just nine years old when her father died.
Mahabir and his daughters, including Vinesh, faced a lot of criticism from their community, but it was her love for the sport and her uncle's perseverance that kept them going. A lot of the criticism ended when she and her cousins started winning medals nationally and internationally.
Vinesh Phogat is married to national-level wrestler, Somvir Rathee. The duo got engaged outside the Indira Gandhi International Airport, New Delhi, while she was going to the Asian Games in 2018. And they tied the knot after she returned from the international sports event with a gold medal.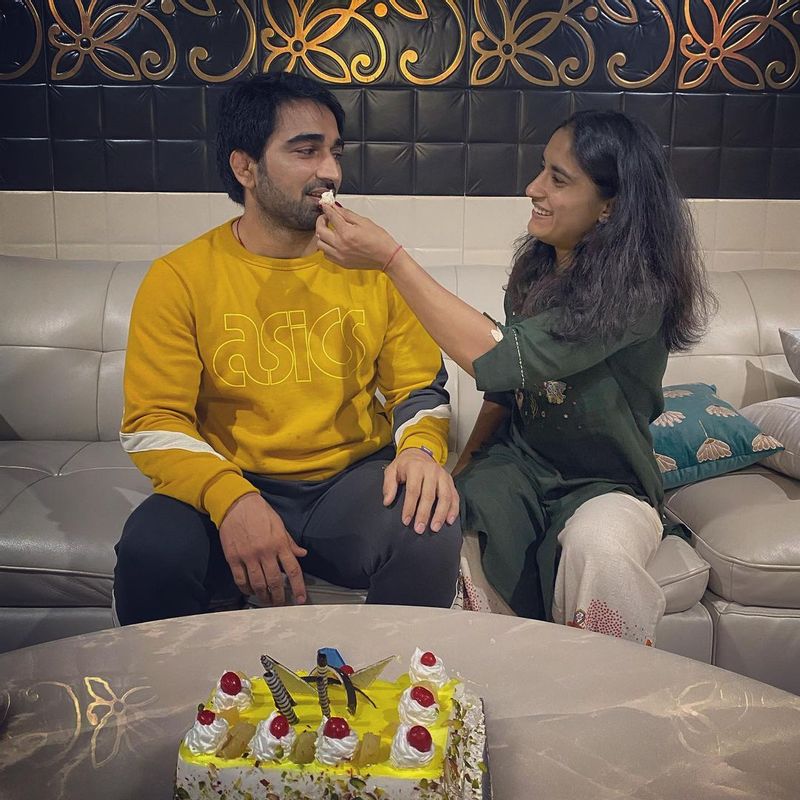 Vinesh Phogat's 10 biggest achievements, so far
The wrestler's first win was a bronze medal in the women's freestyle 52 kg category at the Asian Wrestling Championship in 2013.

In 2013 and 2014, she won a silver and gold medal, respectively, at the Commonwealth Wrestling Championship.

In 2014, she also bagged a bronze medal at the Asian Games in South Korea.

Phogat won a silver medal at the Asian Championship in 2015.

In 2016, she represented India at the summer Olympics in Rio – we know how that ended – but this was still one of the biggest achievements of her wrestling career.

She was awarded the Arjuna Award for Outstanding Performance in Sports and Games, a sports honour in our country, in 2016.

Phogat scripted history in 2018 by becoming the first Indian woman wrestler to win gold medals at both Commonwealth and Asian Games.

In the same year, she won the Padma Shri, which is one of the highest civilian honours in our country.

In 2019, Vinesh became the first Indian athlete to be nominated for the prestigious Laureus Sports Award. The wrestler was nominated under the 'Comeback of the Year' category after she recovered from her setback and clinched a gold each at the Jakarta Asian Games and Gold Coast Commonwealth Games.
---
Photo: Twitter and Instagram/Vinesh Phogat