Ace Indian shuttler PV Sindhu (Pusarla Venkata Sindhu) has entered the league of India's greatest Olympians with her historic win at Tokyo Olympics. A historical record achieved as the first Indian woman to win two Olympic medals at the ongoing Tokyo 2020.  On August 1, 2021, she defeated world no 9 player He Bing Jiao of China, who has beaten Sindhu nine times in the last 15 meetings, to win India the women's singles bronze medal at the international sports event. Sindhu dedicated the medal to her family members, support staff, coach and all the sponsors, during an interview with India Today right after her final match.
With this win, the Indian badminton star became the first female and the second athlete from India after wrestler Sushil Kumar (2008 and 2012) to win two individual Olympic medals. Her first Olympic medal was a bronze in Rio 2016. She is also only the fourth women's singles player to win a medal at successive Olympics after Susi Susanti (an Indonesian badminton player who won a gold in 1992 and bronze in 1996), Bang Soo-Hyun (a South Korean player who won a silver medal in 1992 and a gold in 1996), and Zhang Jun (a Chinese player who won a gold medal in 2004 and 2008). 
During an interview with Zee News, Sindhu said that she was on cloud nine. "My medal is definitely going to inspire a lot of youngsters. They are going to think to themselves that if I [PV Sindhu] can do it, then why can't they," she added. 
The beginning 
Born and raised in Hyderabad, to parents who were national-level volleyball players, PV Ramana (an Arjuna awardee) and P Vijaya, Sindhu's badminton career began at the age of six. Her initial training happened under the guidance of renowned coaches Mir Mahboob Ali, SM Arif and Govardhan Reddy, and then she moved on to learn at the Gopichand Badminton Academy in 2004, which marked a turning point for Sindhu. 
In an interview with The New Indian Express, Sindhu's mother had mentioned that at the age of seven, when the young athlete did not get to play with seniors, Mir Mahboob Ali advised her to practice in front of the wall, and asked her not to quit until the paint came off. "She wouldn't grumble. Her commitment and involvement were intense right from childhood," she was quoted saying.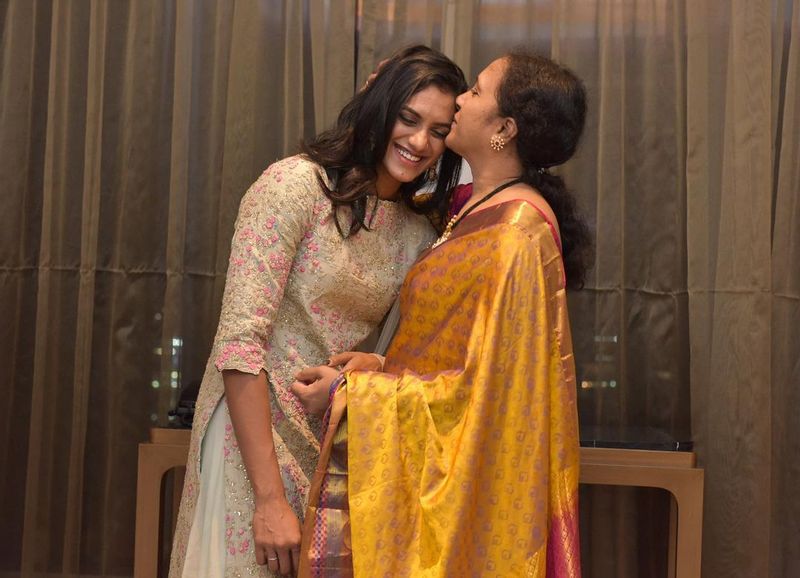 Sindhu is currently ranked seventh at the international level, and she dedicates this title to her father, who would take her to practice at 3 am at the Gopichand Badminton Academy, which was 60 km away from their home in Hyderabad.  
10 things you didn't know about PV Sindhu 
1. In 2009, she marked her entry into the international badminton circuit by winning a bronze medal at the Sub-Junior Asian Badminton Championships.  
2. The badminton champion made it to the top 20 of the Badminton World Federation (BWF) World Ranking in September 2012, at the age of 17. 
3. Sindhu has also won two bronzes at the World Badminton Championship in 2013 and 2014, and a gold in the 2019 edition of the international event. 
4. She has won the Macau Open Grand Prix Open three times in a row and is one of the youngest Indian players to have won an Arjuna Award for Outstanding Performance in Sports and Games, a sports honour in the country, at the age of 18. 
5. In 2014 and 2018, Sindhu won a bronze and silver, respectively, at the Asian Games. 
6. At the Commonwealth Games in 2014, she earned an individual silver medal, and at the same event in 2018, a gold in the mixed team category.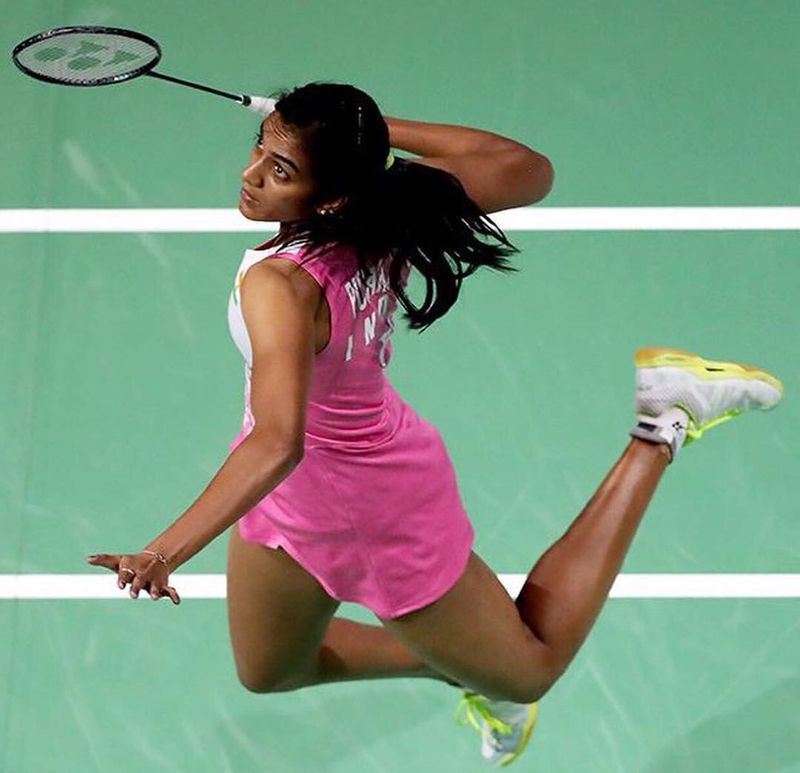 7. The biggest highlight of Sindhu's career, who is one of the most accomplished badminton players of India, was the bronze she won at the Rio Olympics in 2016. This win had made her the first female athlete from India to win a silver medal in the history of the Olympics. 
8. She has also been awarded the Padma Shri and Padma Bhushan, the fourth and the third-highest civilian awards in the country, respectively. 
9. On the personal front, Sindhu is a movie buff. When not practising her sport, she loves to binge-watch movies, and her favourite actors are Ranveer Singh, Ranbir Kapoor, Mahesh Babu and Prabhas.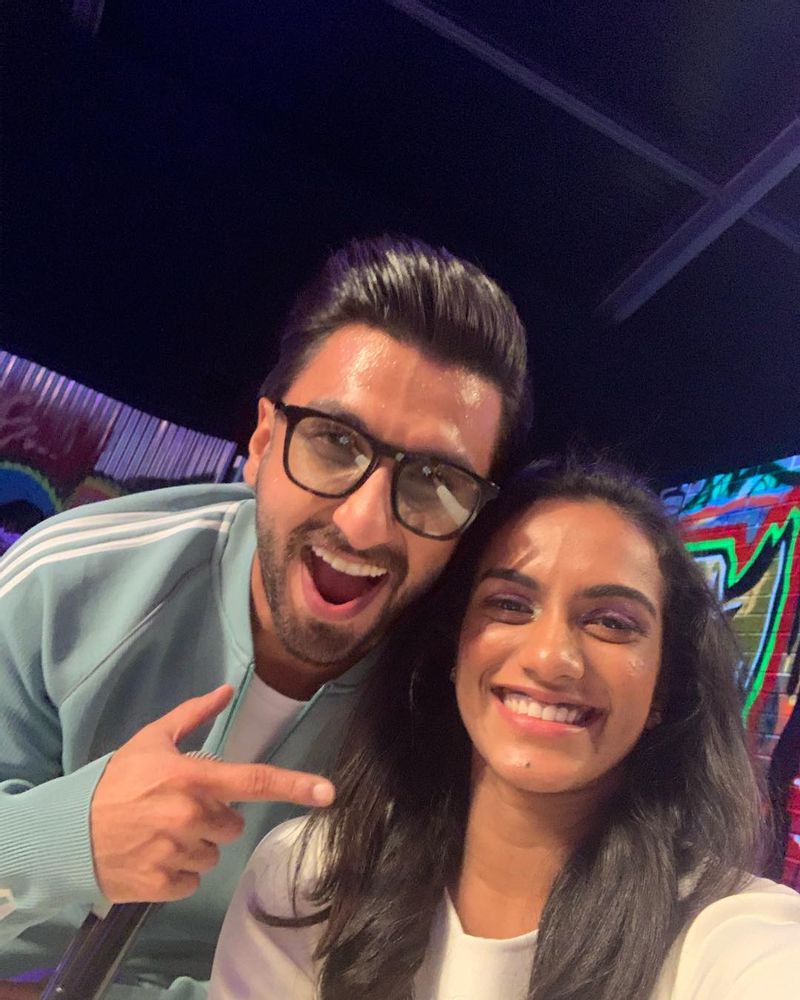 10. She is also a big foodie and occasionally treats herself to Hyderabadi dum biryani, along with mutton kheema and fish cooked by her mother.
Sindhu's bronze medal comes after weightlifter Mirabai Chanu's silver medal at the ongoing Tokyo 2020. Currently, the country has its hopes pinned on the women and men's hockey teams that have managed to secure a spot in their respective semi-finals at the Olympics 2021. 
---
Photo: Creative by Vartika Pahuja and Instagram/PV Sindhu