Kerala-born Sruthy Sitara (28) may have become the first Indian to win Miss Trans Global 2021, but she has her feet firmly set on the ground. After six months of rigorous preparation, she won the international beauty pageant for trans women that saw contestants from 16 countries, such as Australia, the Philippines, the UK, Indonesia, and Japan among others.
Sruthy also bagged the Eloquent Queen of the Year 2021 award at the pageant.
After scripting history, she wrote an Instagram post dedicating her crown to Anannyah Kumari Alex (popular RJ and news anchor in Kerala who died by suicide), and her mother, who passed away in 2015.
An advocate of the upliftment of the trans community, Sruthy was among the first four transgenders who were appointed for a government job by the Kerala government. She worked as a project assistant at the Transgender Cell, Social Justice Department. Like other members of the trans community, Sruthy too faced several trials and tribulations since her early years. She believes that winning the crown might serve as a step to "finally change the perception of the trans community in society."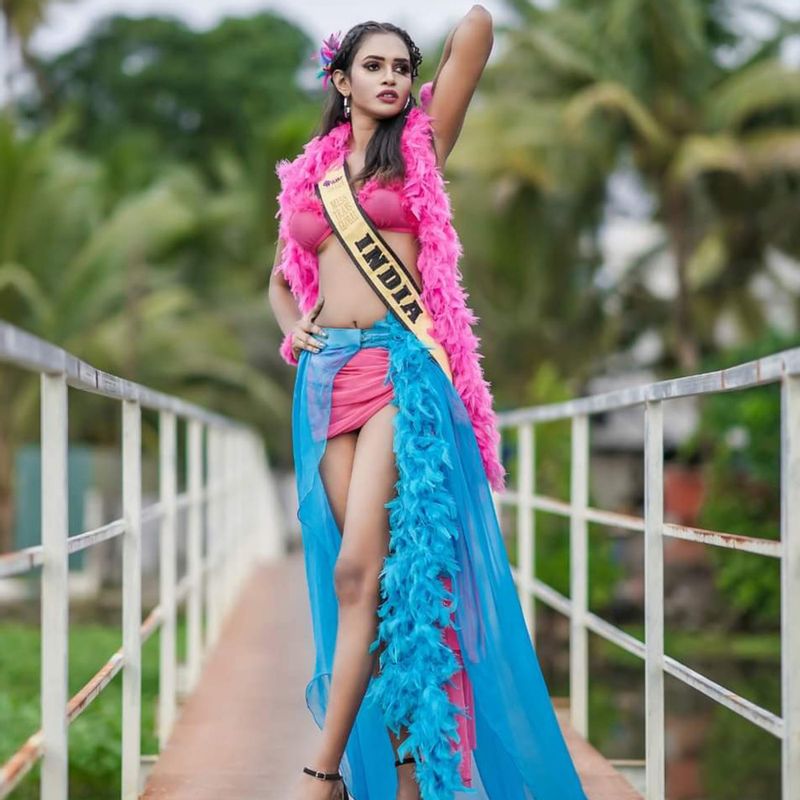 Sruthy's win was celebrated across India, including her home state. Dr R Bindu, the Minister for Higher Education and Social Justice in Kerala, acknowledged her efforts to champion the rights of the LGBTQ people in the state.
In a telephonic conversation, Sruthy opened up about her early years, what this win means for her, and more.
Edited excerpts:
1. What were your early years growing up in a Keralite household like?
My early years were rather confusing, just like other trans women. I didn't know what the issue was, because I would think like a girl and walk and talk like one. In my younger days, I mingled with a lot of girls too. My brother and my guy friends would ask me to play games that were considered masculine—like cricket and football—but I didn't have any interest in them.
I suffered in silence through my school years, but I also made some great friends who helped me come out as Sruthy Sithara. Until school, I didn't even know there was another gender, and it was only when I went to Kochi to pursue my graduation that I interacted with transgender persons. That's when I understood that I am one of them. It was after completing my degree that I decided to reveal my identity. That's when I became Sruthy Sithara!
2. When was the first time you experienced gender dysphoria?
I don't think I can pinpoint the first time—I think I always felt like a woman.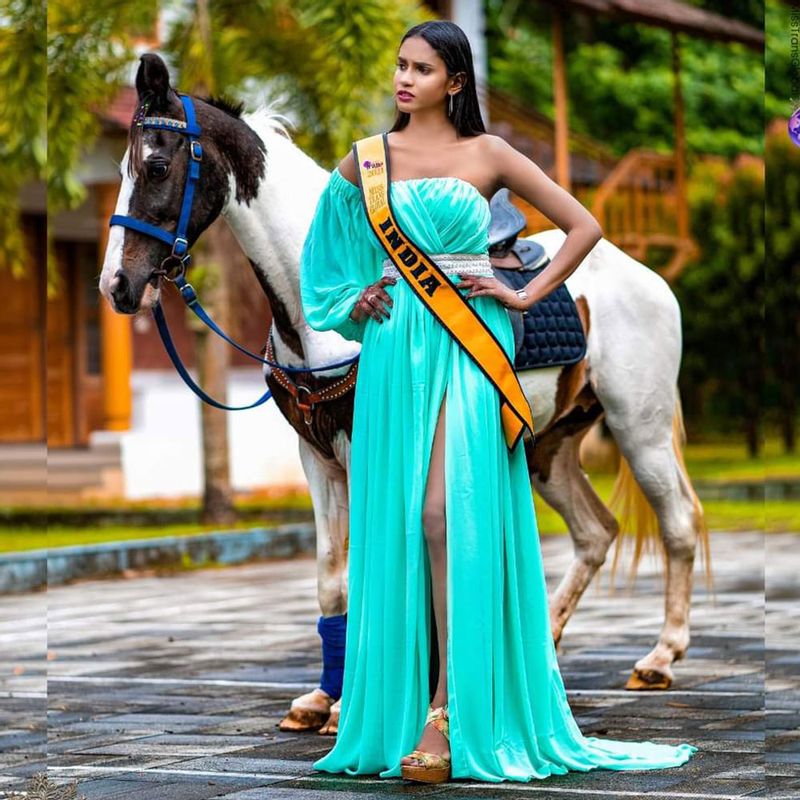 3. After you came out, did you face resistance from your family?
No, not like some others. I have had immense support from my family, and I am extremely grateful for that. After I came out as Sruthy, I opened up to my father with the help of two school friends and told him everything. I also spoke about my dreams and aspirations, and what I'd want to do after revealing my identity. He said he had known for six years and that he was happy I had finally embraced my identity. My father is my biggest strength. In 2015, my mother passed away, and he has always been there for me. He is the backbone of my success.
4. Have you always dreamt of being a part of the fashion industry? How has life changed after the crown?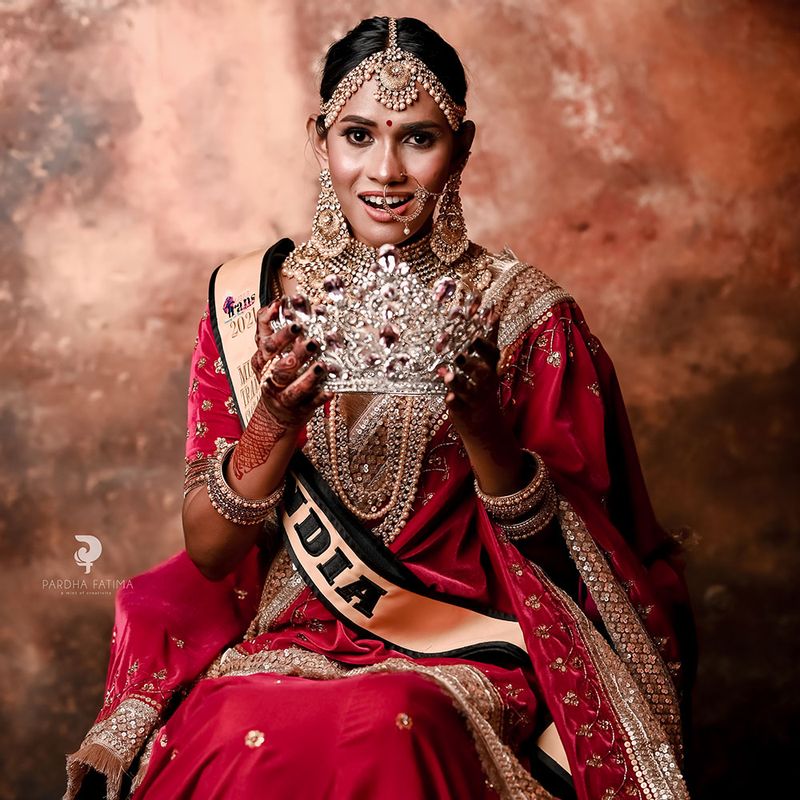 Yes, I have always dreamt of being a part of the fashion industry. Growing up, I was inspired by Sushmita Sen and Aishwarya Rai and I always dreamt of being like them. It's a dream come true for me. Life has really changed after the crown—not just my life, but also the perception about the transgender community.
5. Tell us more about your win and how did you prepare for it?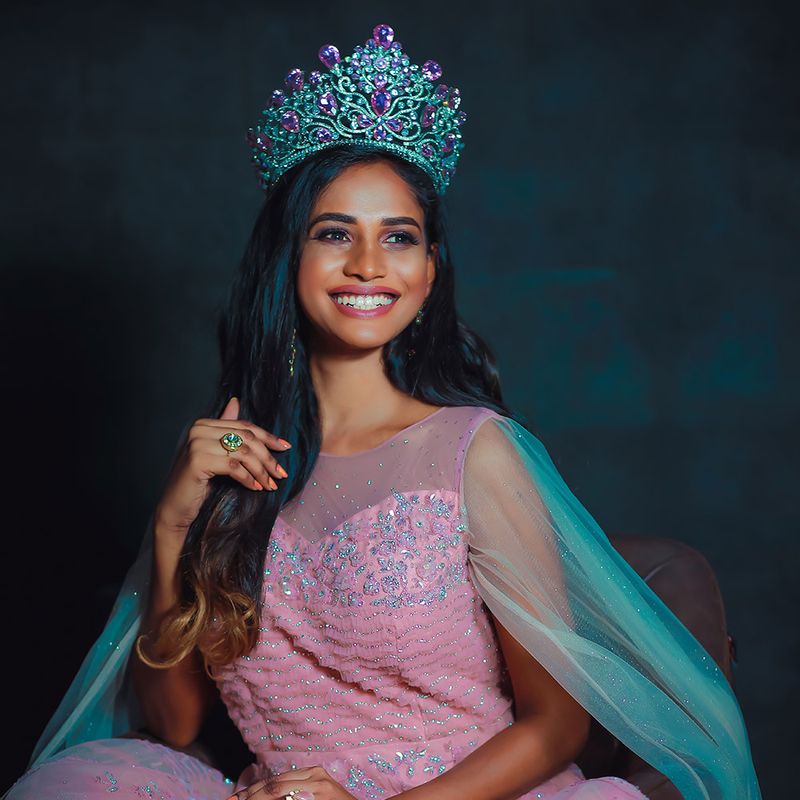 I am very honoured to have this crown. It took us six to seven months since this was a virtual pageant and it was the first time I had participated in something like this. I have participated in contests before, but they were held live. I have realised virtual events are tougher because there were several tasks and rounds and towards the end, there was a Q&A that had to be completely spontaneous. I am happy that I made my country proud.
6. What does this win mean for your community?
By winning this crown, I can now tell the world that we are in no way inferior to men or women. We are equal and have the calibre to excel.
7. How was your experience working as a project assistant at the Transgender Cell with the Social Justice Department as part of the Kerala government?
Sruthy: It was a very good experience. I am happy that I was one among the first four trans persons, who got a job at the Social Justice Department. I worked towards the upliftment of trans persons in Kerala and also received the opportunity to meet Kerala's then Social Justice and Health minister, Shailaja Teacher.
8. How important do you think education is to remove the stigma around transsexuality?
As Nelson Mandela rightly said, education is the most powerful weapon to change the world. I believe awareness is important, so that people stop thinking wrongly about the trans community. There are a lot of myths and misconceptions about transgenders that they are sex workers, beggars, and criminals. There are trans persons in IT, films, and the makeup industry—and we need to accept this. We are just like anyone else.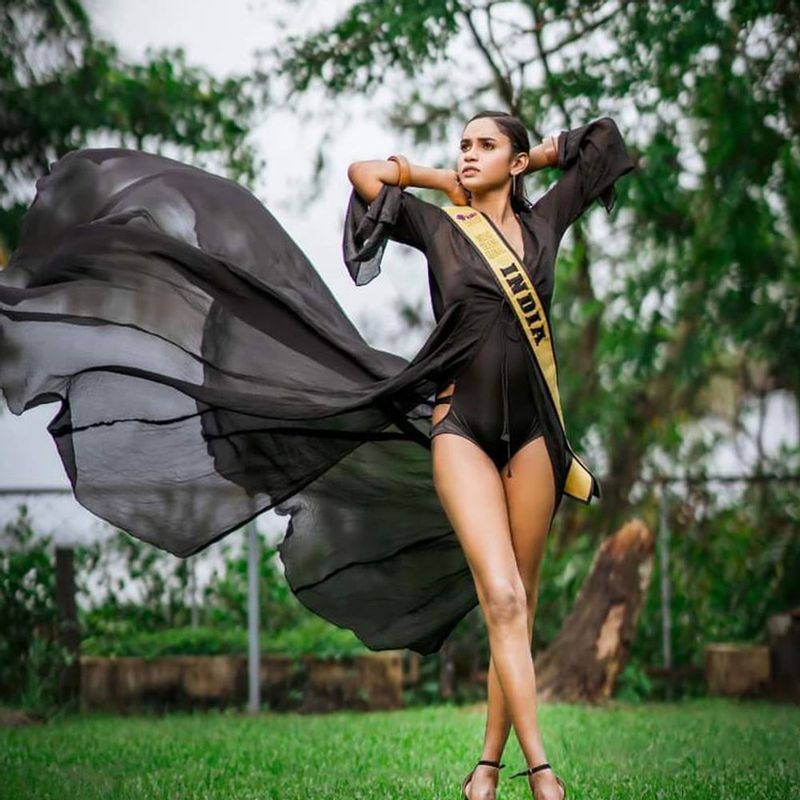 9. What are a few things that people should never say to a trans woman?
The foremost thing is never to ask about their surgeries because it's a very personal question. Some people also body shame trans women. There are bodily changes that occur as a consequence of hormone therapy, but people mock us. When our bodies show any differences from the cisgender persons, people tend to point these things, even in public places. It enables toxicity. 
---
Photo: Sruthy Sithara