Looking to burn those wicked calories? Balls. Take to a spot of fun by hurling hefty balls along sleek bowling lanes. It is a class act at SW Entertainment's latest baby, Game Palacio—India's first nightclub with swanky boutique bowling and entertainment lounge—that recently kicked off in Mumbai. Humming in Bandra, this brand new offering yawns breezily across premium realty, with cleverly sectioned chapters to woo all age groups. Strobe lights, gourmet gospels, couture walls, gleaming light fixtures, and a darling DJ console suspended above the bowling lanes, belting out the zippy tracks—what more could your little heart desire to bounce back to pre-pandemic fun!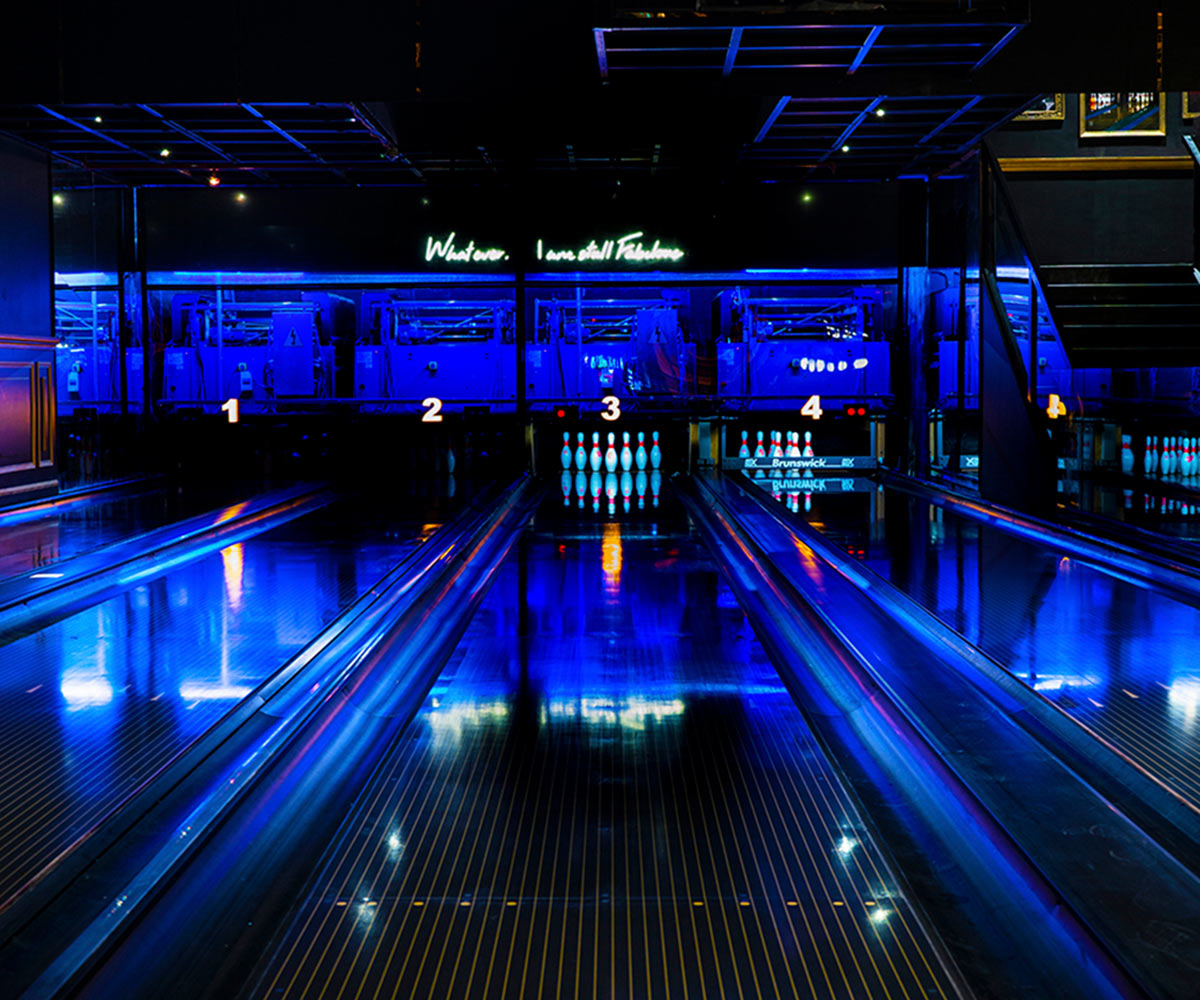 Shaped with pinewood, the four transparent bowling lanes are the first of a kind in the country. Matted gold with raven-black skims, the alleys, the gigantic artworks on the black walls their graphite tones and streaks of goldwork like sheer jewellery. The entire space is a rather classic, elegant run of black dotted with amber pools, showstopper chandeliers, and chic modernist Hungarian design that breathes sheer splendour. Of course, in keeping with the plush rush, I had a personal bowling butler to sanitise and hand me the balls while I forked in the natty nibbles, served right to the alley. That's before I got a strike (call it beginner's luck!), and moved up to the member lounge tucked away on the first level, and lined with spiffy seaters for greater intimacy. 
Arcade fun, drinks, and more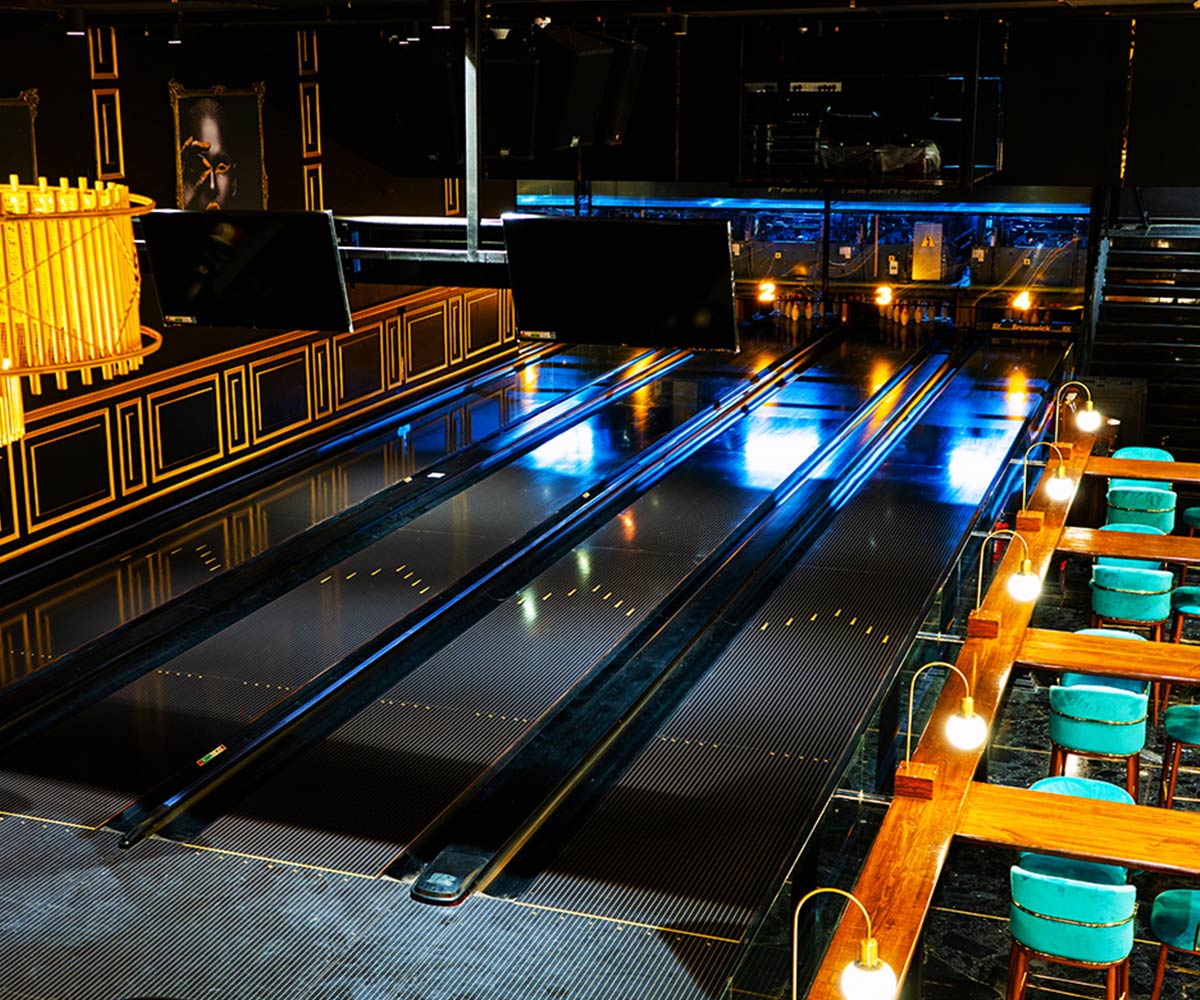 A drop below stands the arcade, kitted out with video games (complete with Pac Man, Color Wheel, Tomb Raider, Super Swirl, and more) in a rush of kicky colours and bubblegum shades. If you have kids, you can holler here with them for fam-friendly fun, race Ferraris or morph into a wild petrol head (like me) on those Hayabusas. Game Palacio knows how to keep juniors—and by extension, their parents—happy. On weekends, this area is snuffed out to transform into an extension of the tony nightclub. I found that to be a cool multitasking spin to the entire space as chic convertibles work well in manic Mumbai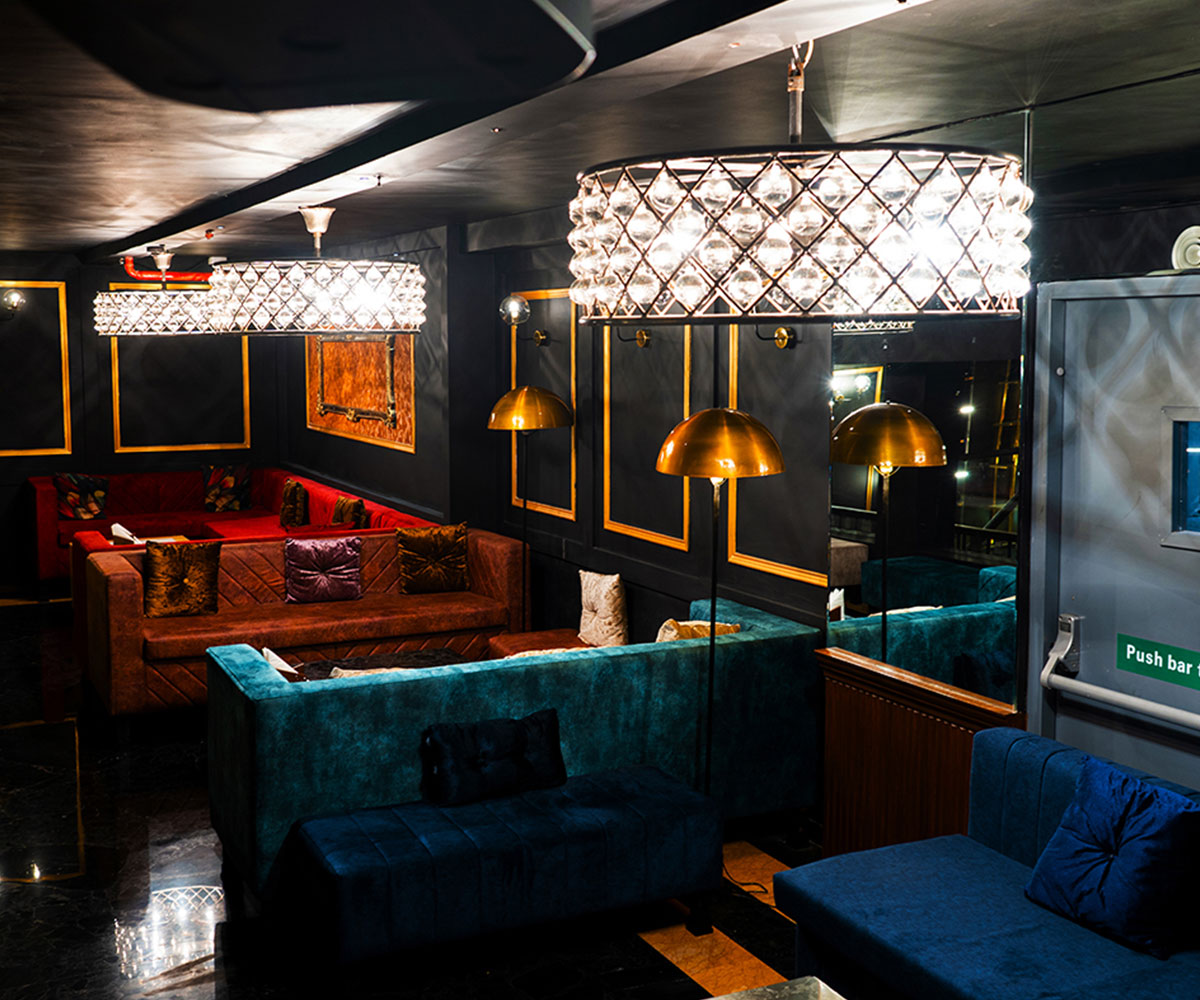 Coursing back to the club canter, the toss-up at the bar is a mix of classics and cool sips. My rum-laced Brazilian samba kicked in together with the gourmet whammy with rascal ease. The hand-tossed seafood pizza—packed with toasted garlicky chunks of John Dory, plump prawns and juicy squids— easily ranks as an absolute winner on my list. The sushi sashayed in with finesse—full marks to the nigiri—and all versions are absolutely lip-smacking, including roasted salmon and spicy tuna. Brie with avocado merits a special mention. The textures of the kale and quinoa salad work beautifully. The softshell crab tempura with goat cheese mousse simply melts in the mouth with amazing ease, the truffle burger slathered with Swiss cheese is a yummy mouthful too.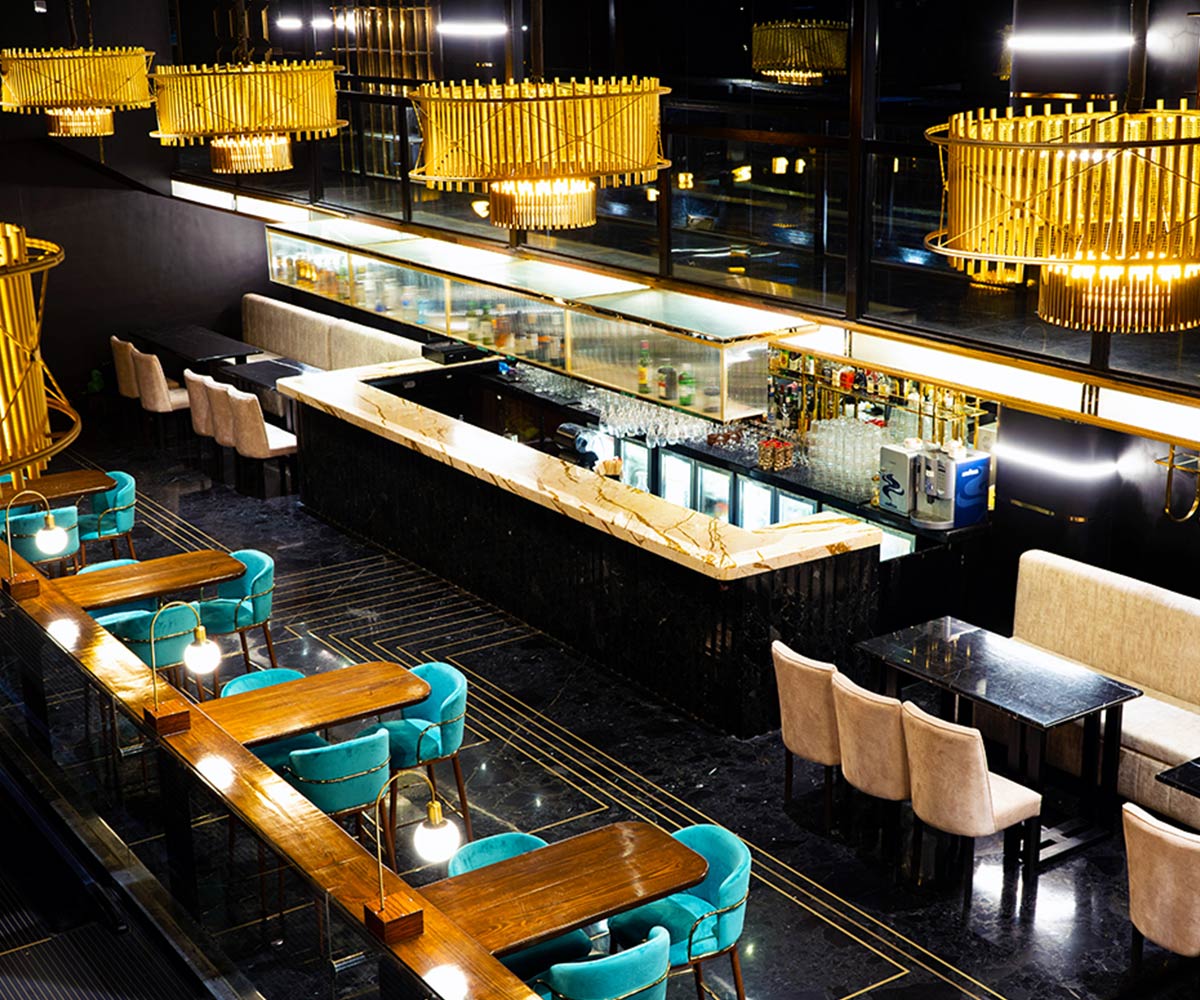 Palacio easily serves up the best pork dumplings in mid-town. Even the mocktails are reliable and refreshing. Summer Quench pouts in a sassy basil-watermelon pour, the fruit punch ranks perfectly skimming on the sweet quotient, just the way I like it. Though the dessert menu could do with a more luscious lick, with only Belgian tiramisu and eight layers of chocolate brooding on the plate. Overall, here you can find designer portions that pack in the pizzazz.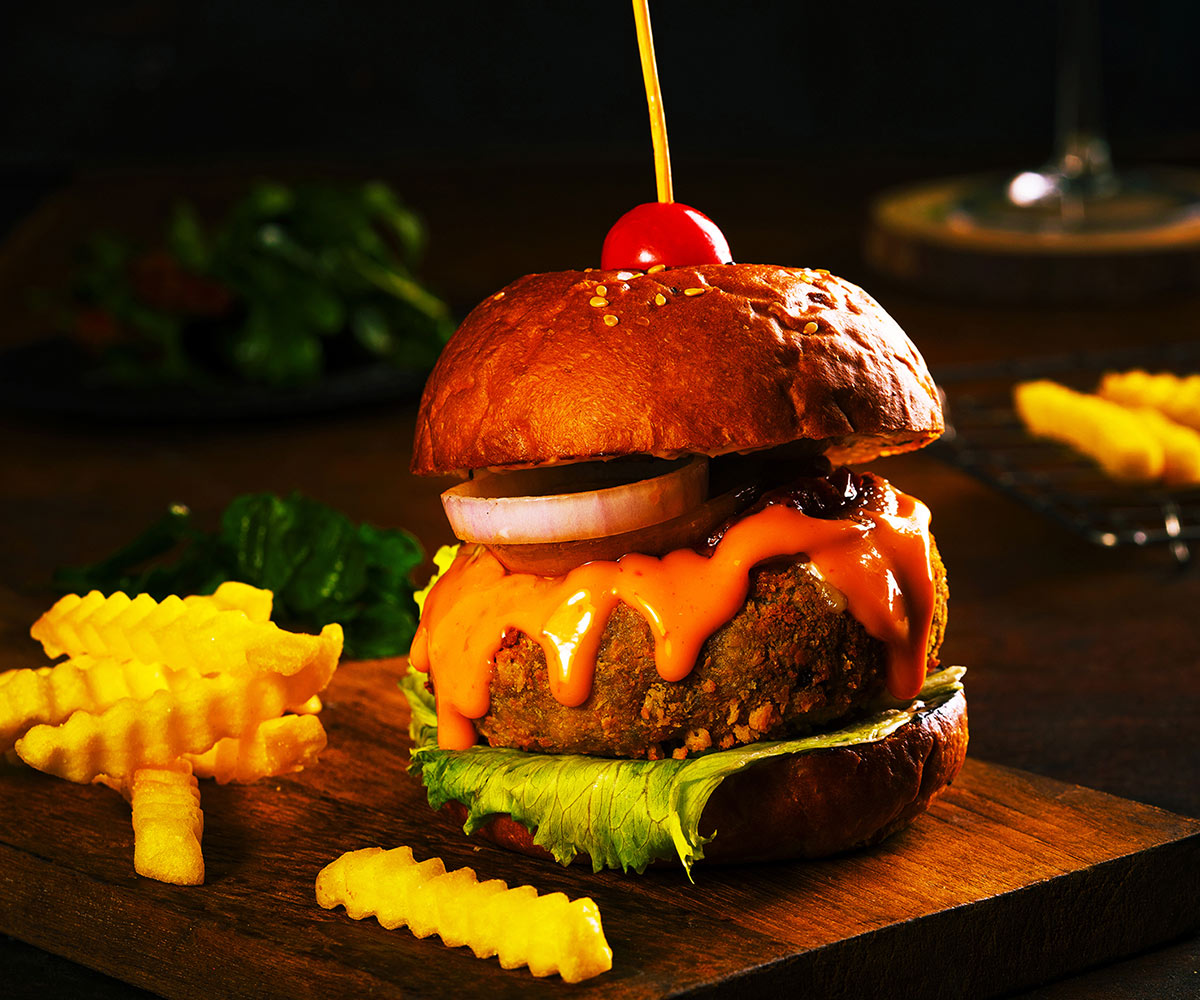 Call it refined recreation, indoor adventure, hybrid nightclub—the lanes have already become such a smash that you need to book a few days in advance. The good news is, more outposts are soon opening up in Chandigarh, Delhi, and pan India. Can't wait!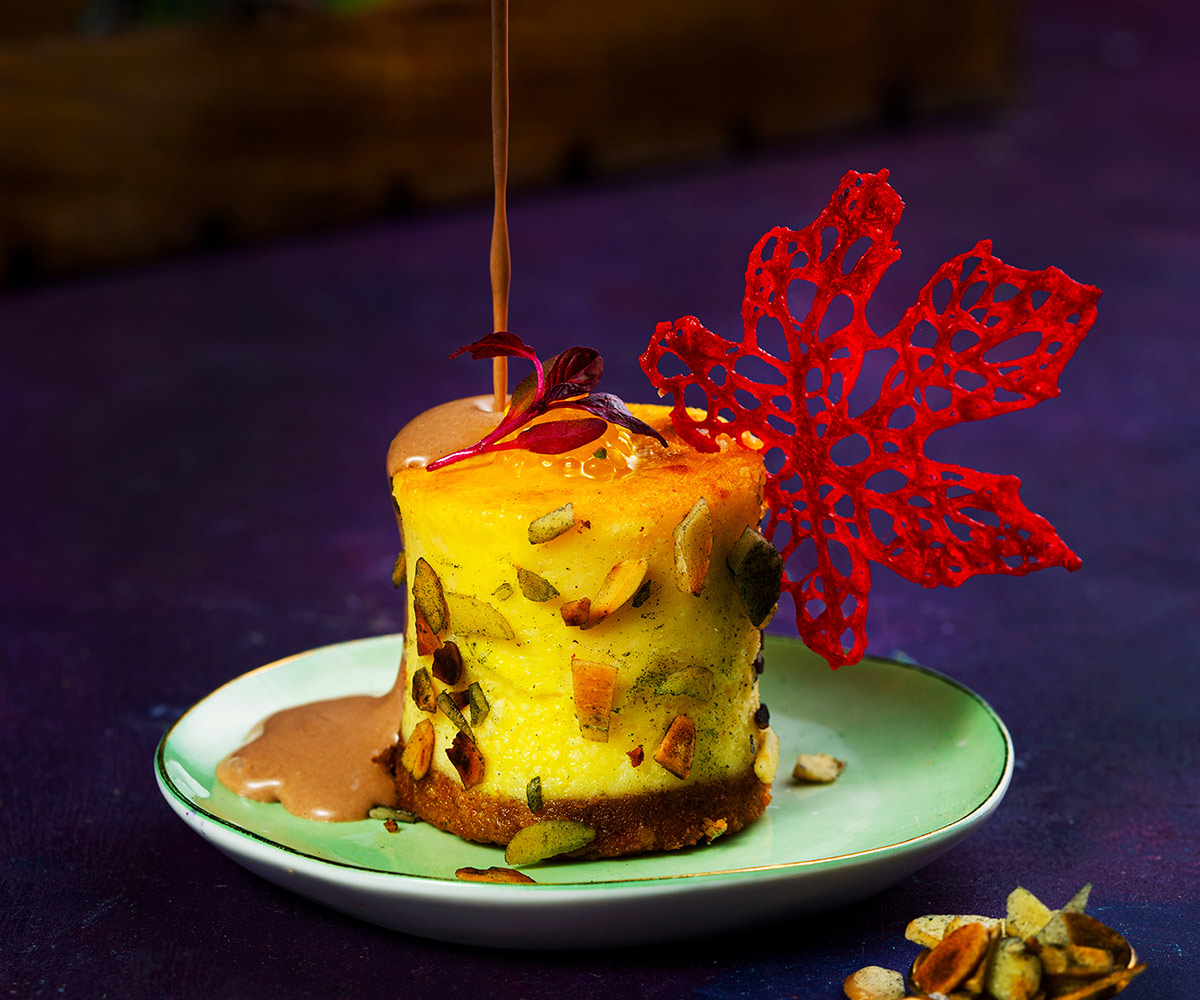 Address: G0001/B, Krystal Building 206, Below Hakkasan, Waterfield Road, Bandra West, Mumbai, Maharashtra 400050
 
Photo: Game Palacio