May 2, 2021 marked the centenary of Satyajit Ray, easily the country's best-known filmmaker internationally. Ray received an honorary Oscar in 1992 and won 32 National Film Awards for his work as a filmmaker. He also was the recipient of the Dadasaheb Phalke Award and the Bharat Ratna, the country's highest film and civilian awards respectively. But awards don't really tell the whole story. Ray's writing and filmmaking have shaped the psyche of at least two generations brought up in Renaissance Bengal. To bring some of his timeless stories to the small screen, an anthology of his short stories, titled Ray, will be released on Netflix later this month starring Manoj Bajpayee, Kay Kay Menon, Ali Fazal, Harshvardhan Kapoor, Radhika Madan, Shweta Basu Prasad, among others. 
Everybody's Ray
On a winter morning, I was sitting in the lobby at the Crowne Plaza Hotel in Geneva, waiting for the hotel shuttle to drop me at the airport for my trip back home. Also, waiting along with me were five ladies, who from their friendly banter among each other, had given out their nationality, French. From the exchange of pleasantries that followed, they realised I was an Indian, that too a Bengali. For the next hour or so, till we parted ways at the boarding gate, we chatted about Satyajit Ray's works leaving me suffused with pride. Years later, I may have forgotten their faces, but I still remember the impact Ray's work had on them, as we discussed nuanced character sketches from Charulata. It's for this deep connect of Ray with the French that he was conferred with the Legion of Honor by the French government in 1987. That's how I see the legacy of Ray that stands out for timeless storytelling and a rare universal appeal.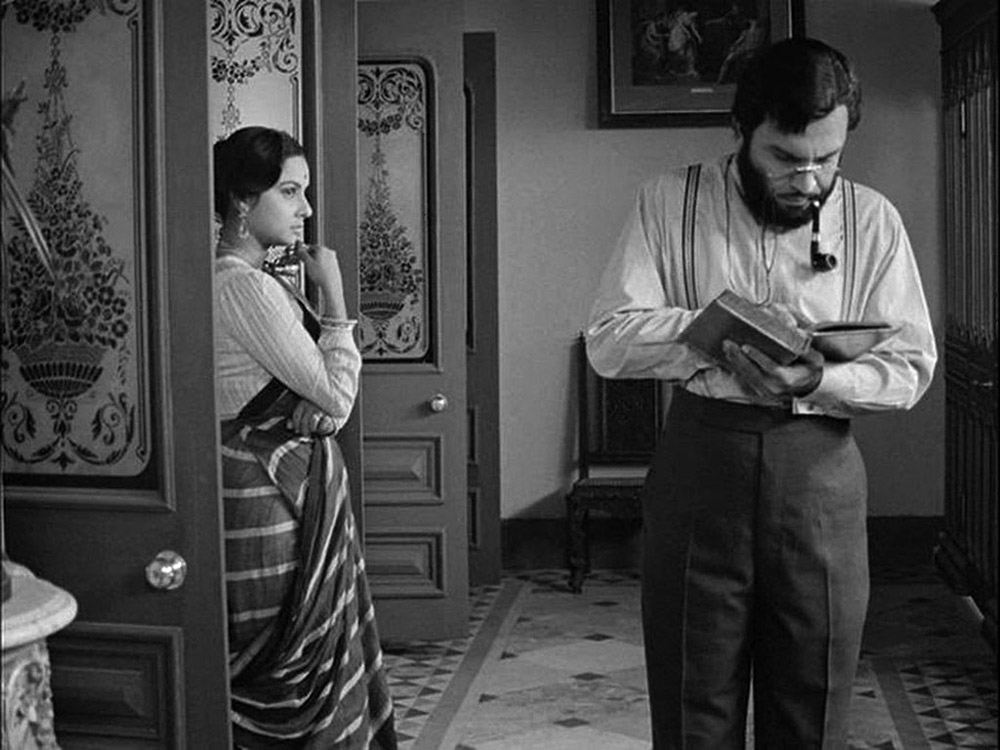 As a kid, growing up in a small town, and then in Kolkata, in the 1970s and 1980s, following Ray's work was a part of our annual calendar, just like the exams, Durga Puja and other important holidays. We would wait with bated breath to read the upcoming Feluda novel in the Puja special of Desh magazine. A Ray book—priced at a paltry rupees eight—as a gift would be the most treasured one. We would immerse ourselves in his work, fascinated by his ability to infuse general knowledge with popular storytelling; characters like Sidhu Jyatha (Sidhu uncle) serving the needs of a search key in the pre-Google era. Holiday trips to Rajasthan and Varanasi became a popular thing to do for Bengali families after the release of Sonar Kella and Joy Baba Felunath respectively. Ray was an integral part of growing up for every child, quite like me. His body of work is enormous. His writing covered detective thrillers with the Feluda franchise, Professor Shonku as the protagonist in a science fiction series, and numerous short stories. His satirical work carried forward the legacy of his father, the immensely talented Sukumar Ray, who gave us the two most important pieces of work in Bengali literature- Ha-Ja-Ba-Ra-La and Aabol Tabol. 
Each of Ray's movies deserves at least a 1000-word article, but still, to expose his versatility to the uninitiated, I pick The Apu Trilogy, Nayak, Mahanagar, Charulata, Aranyer Din Ratri, Jalsaghar, Seemabaddha, Ganashatru and Goopy Gyne Bagha Byne. They vary in genre, story plots and treatment but the endings of Ray's films always symbolised humanism and hope that came to typify him as the master storyteller. Upholding the UN's core values, Ray's films did deal with universal human rights, justice, equity and dignity for all people by telling stories that focused on human emotions and relationships. Pather Panchali (1955), Aparajito (1956) and Apur Sansar (1959), the three individual films that formed the famed The Apu Trilogy won the best human document recognition at Cannes Film Festival. Berlin International Film Festival bestowed top awards for Pather Panchali, Aparajito, Mahanagar (1963), Charulata (1964), Nayak (1966) and Ashani Sanket (1973). At Venice Film Festival, Ray won for Aparajito and Seemabaddha (1971), culminating in a Golden Lion Honorary Award in 1982.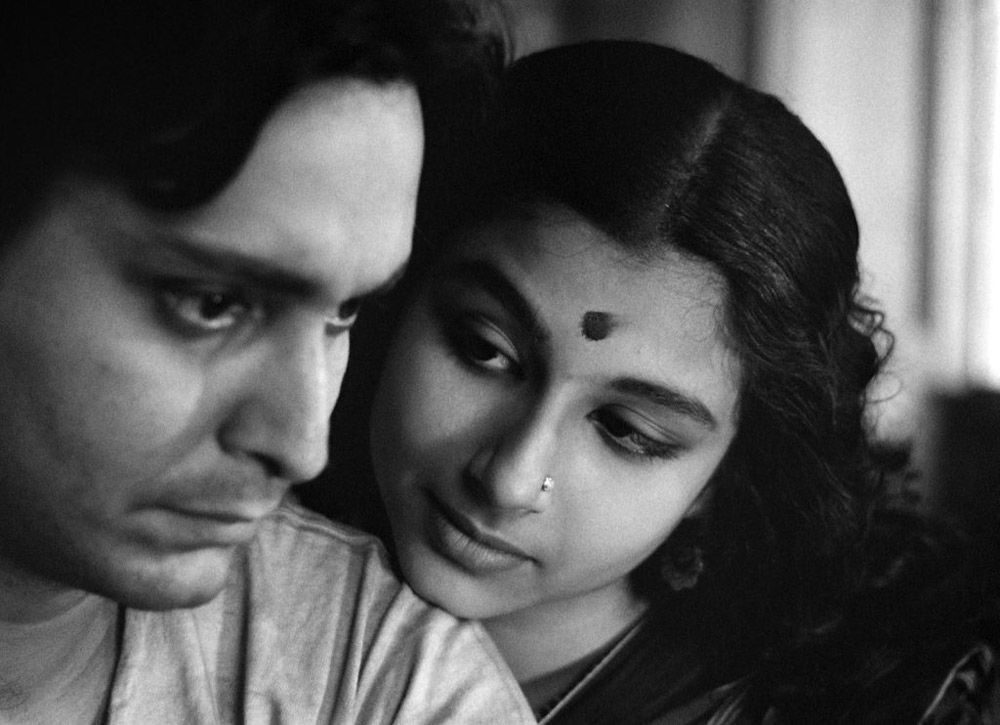 Talking of an oeuvre 
Speaking to me, actor Rahul Bose picked out The Apu Trilogy, Jalsaghar and Aranyer Din Ratri as his favourites, calling Ray's work an incredible oeuvre.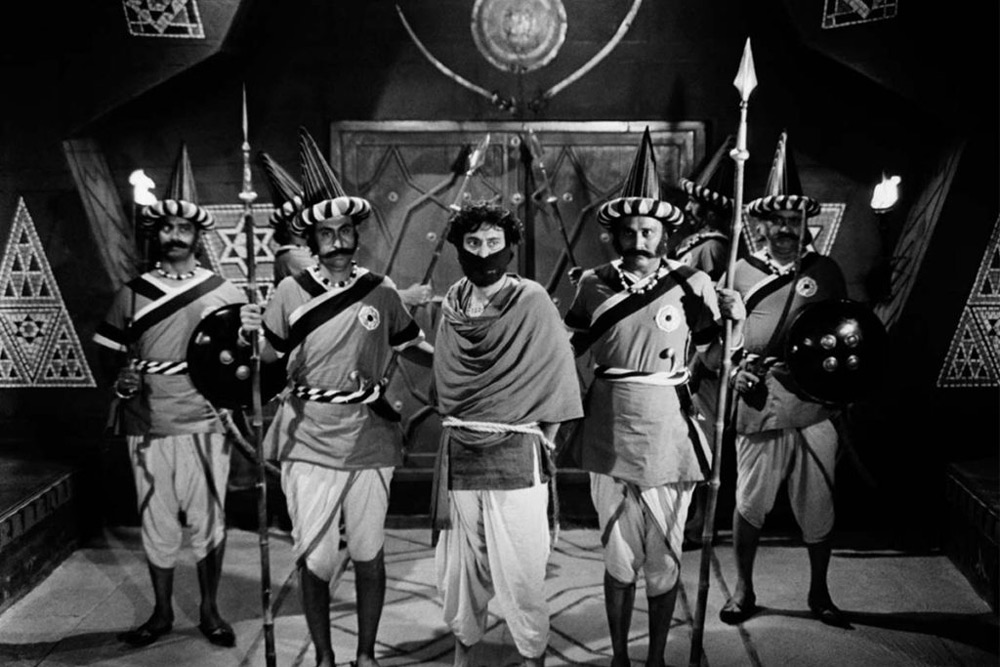 Simple and profound, the universal and timeless Hirak Rajar Deshe (1980)—the tale of a teacher and his unlikely allies, Goopy, the singer and Bagha, the drummer toppling a tyrant- is truer in today's political playbook- as leaders around the world display personality traits of the autocratic Hirak Raja, who quash any form of dissent with iron hands. The movie ends on hope and popular rejoicing as the despot is subjected to his own magaj-dholai (brainwashing) machine, his giant statue is pulled down by the people, upholding freedom and justice of the land.
One of his last works, Ganashatru (1989) echoes today's sentiment of ignoring science for our own peril. One that the coronavirus pandemic has taught us. The climax of the movie sees the idealistic doctor hounded by his community for standing up for science and truth, eventually giving way to a rally in his support, organised by the local educated youth. Again, the theme is so relevant today, when science is repeatedly being sacrificed at the altar of religion.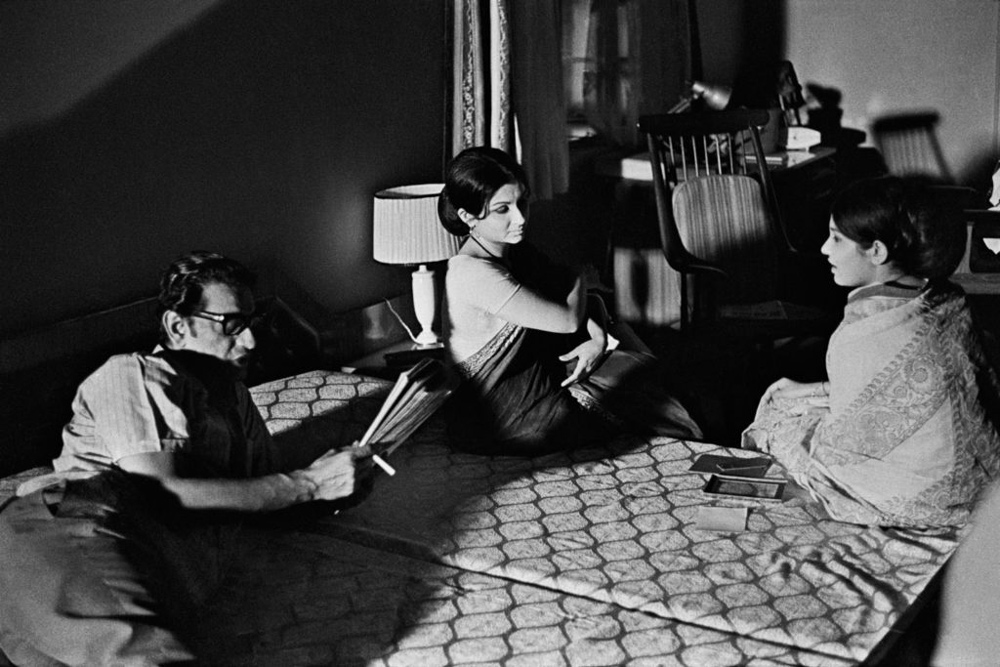 In Seemabaddha, Ray operates in a different zone, that's real, to highlight the futility of the rat race in the corporate world; the unbridled greed that often creeps into the lives of successful corporate executives. The clever use of the word Seemabaddha, which means 'limited' in Bengali in the context of a 'Company Limited' allows us a peek into Ray's brilliant mind. In a rather poignant scene from the movie, an older colleague about to retire, quotes from Joseph Conrad to warn the protagonist, Shyamalendu, brilliantly portrayed by Barun Chanda, 'All ambitions are lawful except those which climb upward on the miseries or credulities of mankind.' The character is well sketched as a deserving candidate, who seeks promotion to the Board of Directors of the firm, caught at a weird crossroad of life, faced with a moral and ethical dilemma. Ray paints the character as flawed, but not as a villain, making it relatable. 
Ray's impact was not restricted to the audiences he chose to mesmerize through a career spanning three and half decades. He gave many fine actors their dream debuts and continued to work with them through the years. The most notable in the list was undoubtedly the late actor Soumitra Chatterjee who had collaborated with Ray on 14 occasions. Speaking about leading ladies, Aparna Sen and Sharmila Tagore made their debuts with Ray, while still in their early teens. 
Ray, the mentor
Ray's impact on Aparna Sen was immense in her growing up years as an actor and later as a director. Sen had once shared with me how she got a break as an actor in Teen Kanya (1961). She explains how a phone call from Ray meant for her father, Ray's friend, film historian and critic, Chidananda Dasgupta, changed her life forever. "I was reading Tagore's collection of short stories where I had read Samapti. While reading the story, I thought how lovely would it be if someone made a movie on it and cast me as Mrinmoyee, the protagonist. I had a telepathy when the phone rang that it would be Ray who was calling. As luck would be, his booming voice asked for my father. Fully knowing who he was, I went on to introduce myself instead of requesting him to hold the line for my father. Later, my father confirmed the call was indeed to cast me in the lead for Samapti, one of the stories of Teen Kanya (1961)." Many years later, while looking out for a producer for her maiden directorial 36 Chowringhee Lane, it was Ray again who recommended her to send the script to Shashi Kapoor. The rest is history, the film went on to win a National Award and propelled Sen to superstardom as a filmmaker. 
Capturing the timeless stories of Ray in modern reinterpretations, the latest Netflix anthology Ray that will be released on June 25, will explore vulnerabilities and multiple shades of each character, loosely strung on themes of love, lust, betrayal and truth.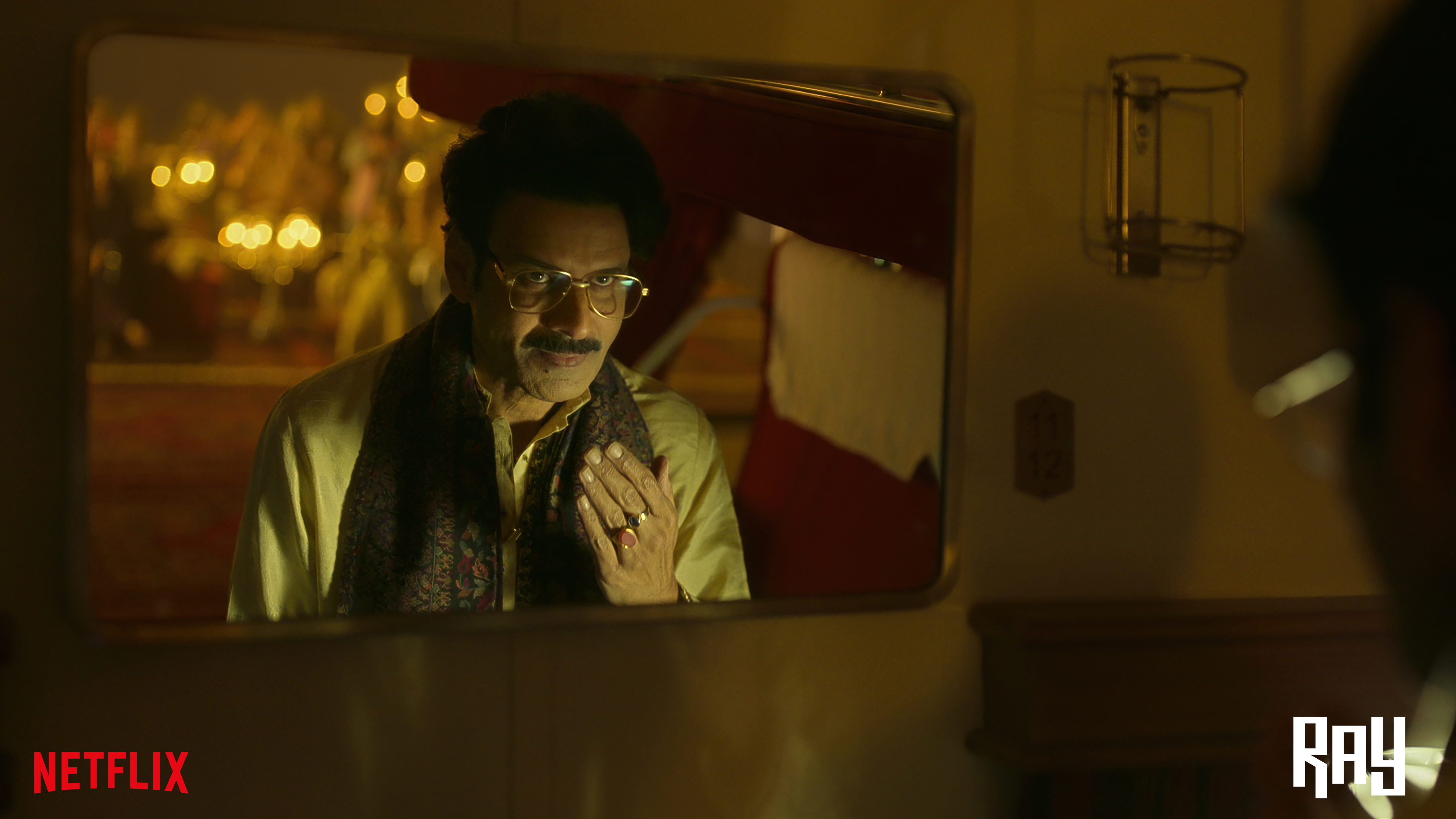 In a brief conversation about his role in the latest Netflix series, Bajpayee shares that he was introduced to the world of Ray, when he watched a Ray retrospective during his initial days of theatre. He singles out Ray's ability to write with compassion and the dignity he lends to each character as the hallmark of his filmmaking. He also points out Ray's ability to balance characters in each frame to perfection. "Everything is so understated; Ray doesn't talk about politics overtly in his movies but politics is the undercurrent that propels his stories", Bajpayee says. Admitting it being impossible to choose among Ray's movies that have made the maximum impact on him, he opts for Pather Panchali, Mahanagar and Goopy Gyne Bagha Byne.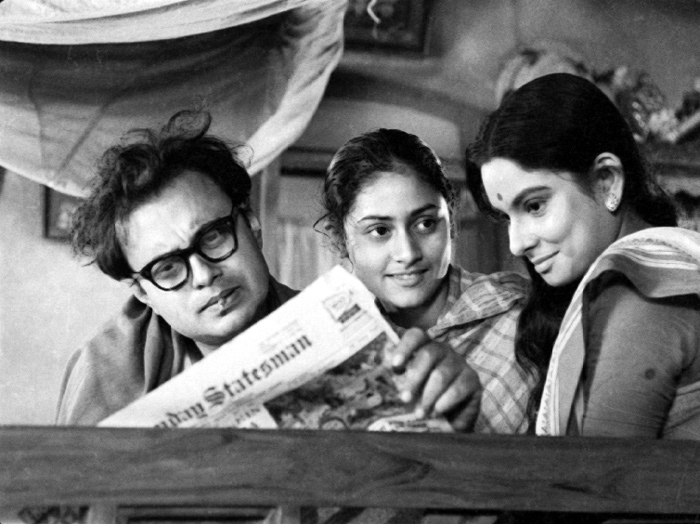 In memoriam 
The series Ray is inspired by four of Satyajit Ray's stories: Spotlight, Bahurupi, Barin Bhowmik-er Byaram (Ailment) and Bipin Chowdhury'r Smritibhrom (Memory Loss). Ali Fazal plays the protagonist in Forget Me Not adapted from Bipin Chowdhury'r Smritibhrom directed by Srijit Mukherji, while Hungama Hai Kyon Barpa adapted from Barin Bhowmik-er Byaram stars Manoj Bajpayee and Gajraj Rao and is directed by Abhishek Chaubey. Spotlight stars Harshvardhan Kapoor and is directed by Vasan Bala and Bahurupiya (Bahurupi) stars Kay Kay Menon in the lead role, also directed by Srijit Mukherji.
Ali Fazal, who is making his presence felt in world cinema today, brings out another aspect of Ray's genius. "I have seen a lot of Ray's original artworks. I managed to see some of his storyboarding, which he did himself as he was a very good artist. And that is what makes his frames look so beautiful. His stories are relevant because he picked simple stories of the land, and he managed to tell them with simplicity. His style is so pure and beautiful that even his silent empty frames are impactful. Ray gave a glimpse of our own world, that was not always pretty to look at," Fazal adds.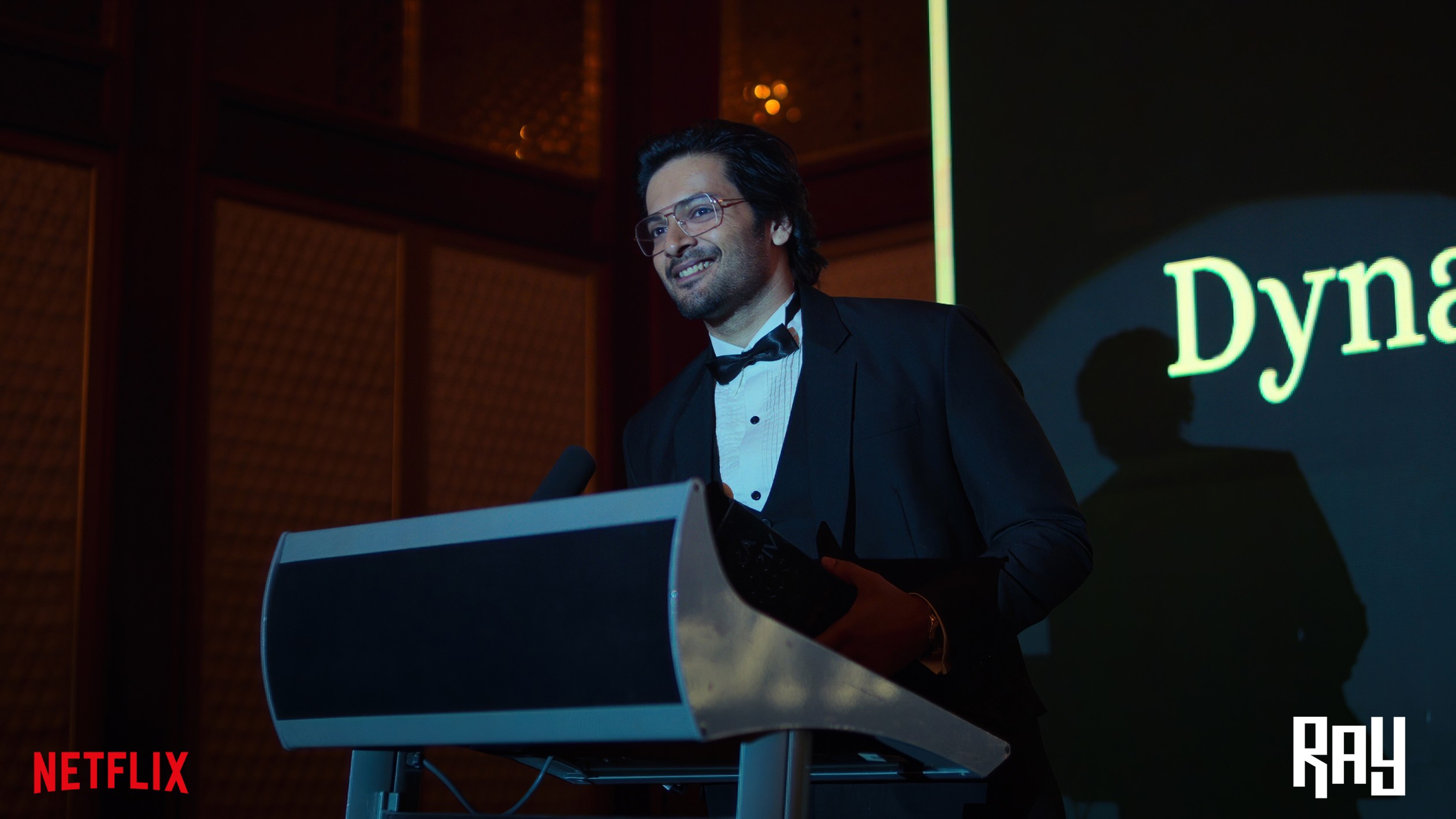 Apart from Pather Panchali, he mentions a short film called Two, that has stayed close to him all these years. 
To decode Ray's work further, I spoke to the national award-winning filmmaker Aniruddha Roy Chowdhury of the popular courtroom drama Pink. "When Sharmila Tagore's character in Seemabaddha returns the wristwatch to her brother-in-law, the true emotion of the moment is universal as well as timeless. Or, in Kapurush, when the husband invites the ex-lover, unaware of his wife's past, how Ray handles the complex relationship between the characters with genuine honesty and integrity. As you age, you keep rediscovering Ray's works. That's why I guess the legendary Japanese filmmaker Akira Kurosawa once said, if you have not watched Ray's movies it's like you have not watched the Sun and the Moon", he shares. Refusing to restrict his Ray favourites to three, Roy Chowdhury pulls out some of his best works—Jana Aranya, Aranyer Din Ratri, Mahanagar, Kapurush, Kanchenjunga, Jalsaghar, Nayak and Charulata.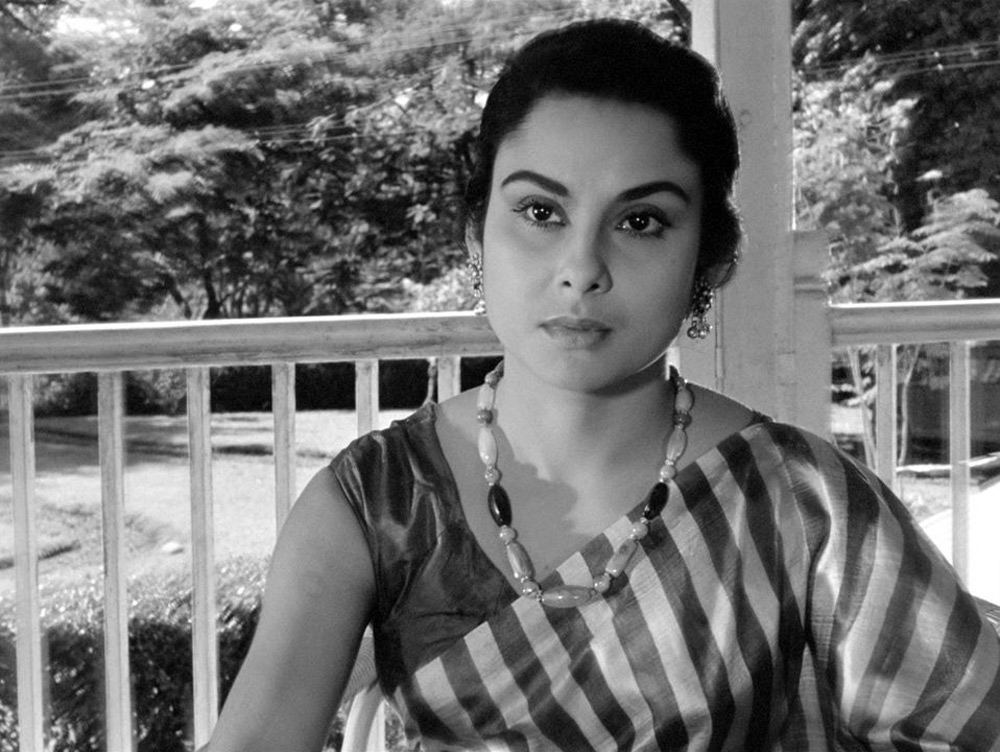 Adding a personal anecdote about Ray's universal appeal he continues, "I was shooting for a short film at the Golden Gate in San Francisco when I met three old Mexican gentlemen sitting with a dog and musical instruments in their hands. When I asked their permission to cast them in my film, they quizzed me about my origin, and exclaimed with joy, oh, you are from the land of Ray! One of them-in his 80s narrated how he left home 40 years ago after watching Ray's Aparajito. The movie taught him about the circularity of life."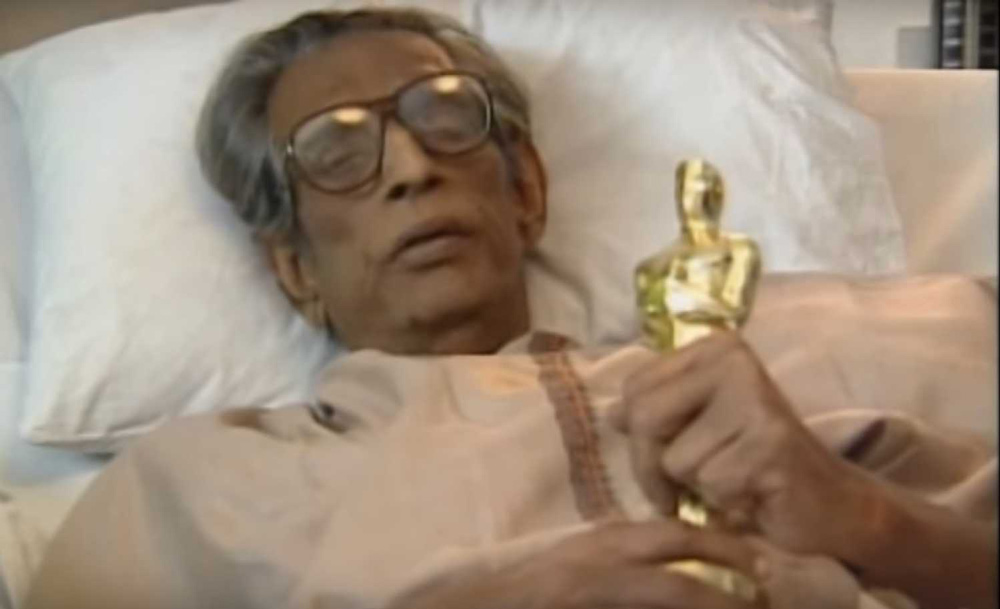 Ray died at the age of 70. In his entire filmmaking career that spanned about 35 years, he had directed about 36 films, including feature, short and documentaries. Just 24 days before he passed away, Ray was presented with the Honorary Academy Award (Oscar) by actor Audrey Hepburn via video-link. It's a pity that he had to leave the world of cinema in a hurry when he was still at his peak. His world now is a beautiful one where he is discussing the nuances of filmmaking with his favourites- Jean Renoir, Vittorio De Sica, John Ford and Billy Wilder. 
A filmmaker like Ray never passes away, he lives in the conscience of every cinephile in the world.
Photo: Satyajitray.org and Netflix India