Behind the tough exterior of the captain of the National Women's Hockey team, Rani Rampal is a simple pizza-loving girl who likes Diljit Dosanj and Sachin Tendulkar. She shares some real Chak De India moments with Zee Zest. Excerpts from the interview.
1. How does it feel to lead the Indian hockey team to a real Chak De moment?
When we lost the bronze medal match to Great Britain, we were very upset and personally for me, it was an opportunity lost. When we beat Australia in the quarterfinals, I believed that we could win a medal and we deserved to. But the loss was really heartbreaking because we came so close (lost 3-4). It was not until we returned to India that we realised everyone was calling our campaign in Tokyo, the 'Chak De' moment. Looking back at the whole tournament, I feel very proud of the way we bounced back after losing a streak of matches in the league stage to beat Ireland 1-0 and South Africa 4-3 to make the quarters. The rest is history and the team is surely poised for bigger feats now. 
2. What did Modi ji say in his call to you and the coach after the tournament? 
It was really great to get a call from the Prime Minister. He has constantly encouraged us and on the day he actually consoled us because all of us were in tears and upset after losing the bronze medal. But to hear him say how proud the entire nation is of our performance was great. 
3. Take us through moments in the dressing room that led to the wins against South Africa, Ireland and Australia.
We were pooled in a tough group and played top teams like Netherlands, Germany and Great Britain in the first three matches. Not getting off to a good start did affect our morale a bit, but our coach, Sjoerd Marijne, showed us an inspiring movie before the match against Ireland; he repeatedly reminded us of what we had been through to get here and that automatically pepped us up. We never stopped believing that we were capable and definitely wanted to shed the underdog title. 
4. How does it feel to receive so much love from all over the country? 
It really feels fantastic, and it hasn't sunk in yet, to be honest.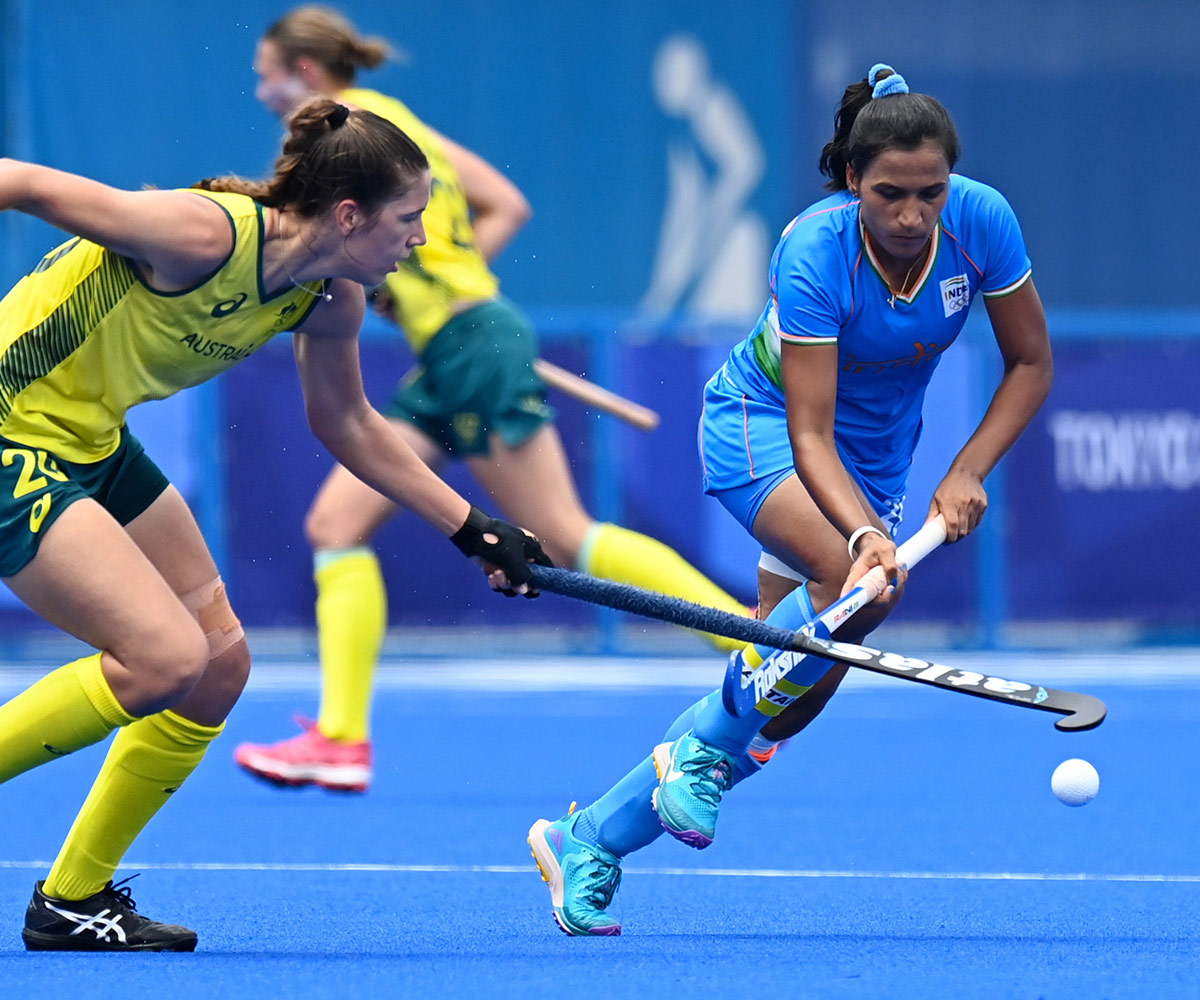 5. What's the journey for Indian women's hockey from here? 
We are eager to return to the camp now and strategise for the upcoming season in 2022. It is a very important year with Commonwealth Games and Asian Games being held in the same year. The target will be to win a gold in Asian Games and qualify directly for the Paris Olympics. 
6. Your post on your childhood struggles went viral. What have you derived from the struggles? 
I have always believed that every challenge you face makes you a better and stronger person. Hopefully, my journey would inspire young girls who come from difficult backgrounds and help them dream to achieve their goals. 
7. You played for the national team in the 2010 World Cup at the age of 15. Take us through key milestones in the past 11 years. 
In the last 11 years, there have been many stand-out moments but something that was really special to me was winning the bronze medal in the FIH Women's Junior World Cup in 2013. Most of us in the national team are from that batch and it was truly the beginning of our journey. Winning a silver at the Asian Games and gold at Asia Cup and qualifying for the World Cup were some key milestones of my career.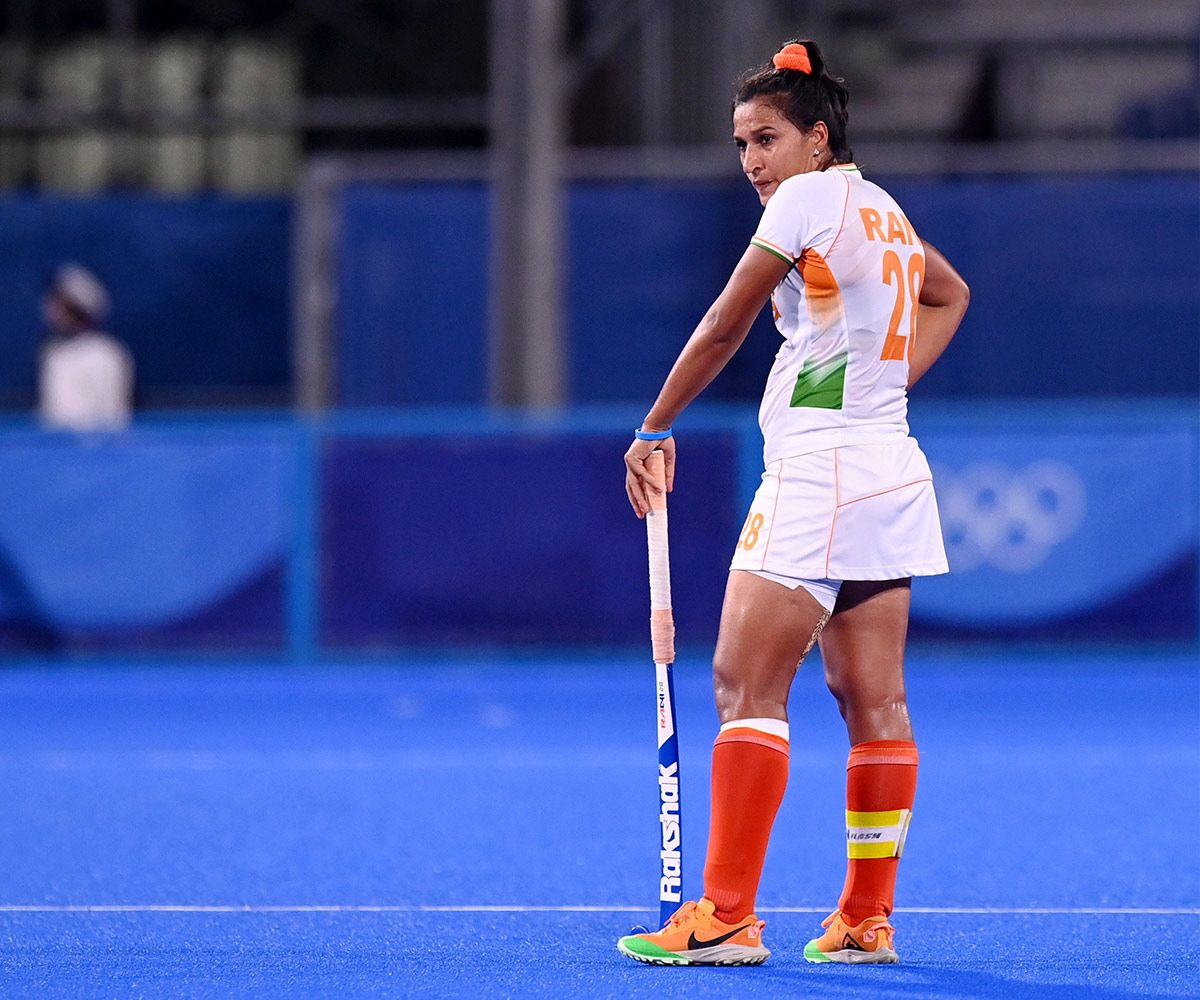 8. You had an emotional send-off for coach Sjoerd Marijne. How did he contribute to making this a winning team?
He really changed the way we think, he brought about a lot of self-belief, and we will always hold him in the highest regard. He will surely be missed but we wish him the very best for the future. 
9. If you have to thank five people at this stage, who would they be? 
There are definitely more than five people but I surely thank my parents for believing in me and allowing me to continue to play hockey despite societal pressures, my teammates for all the support, the coaches who have been part of the journey, Hockey India, SAI and the fans. 
10. Describe Rani in one line....
Simple, committed and mentally strong.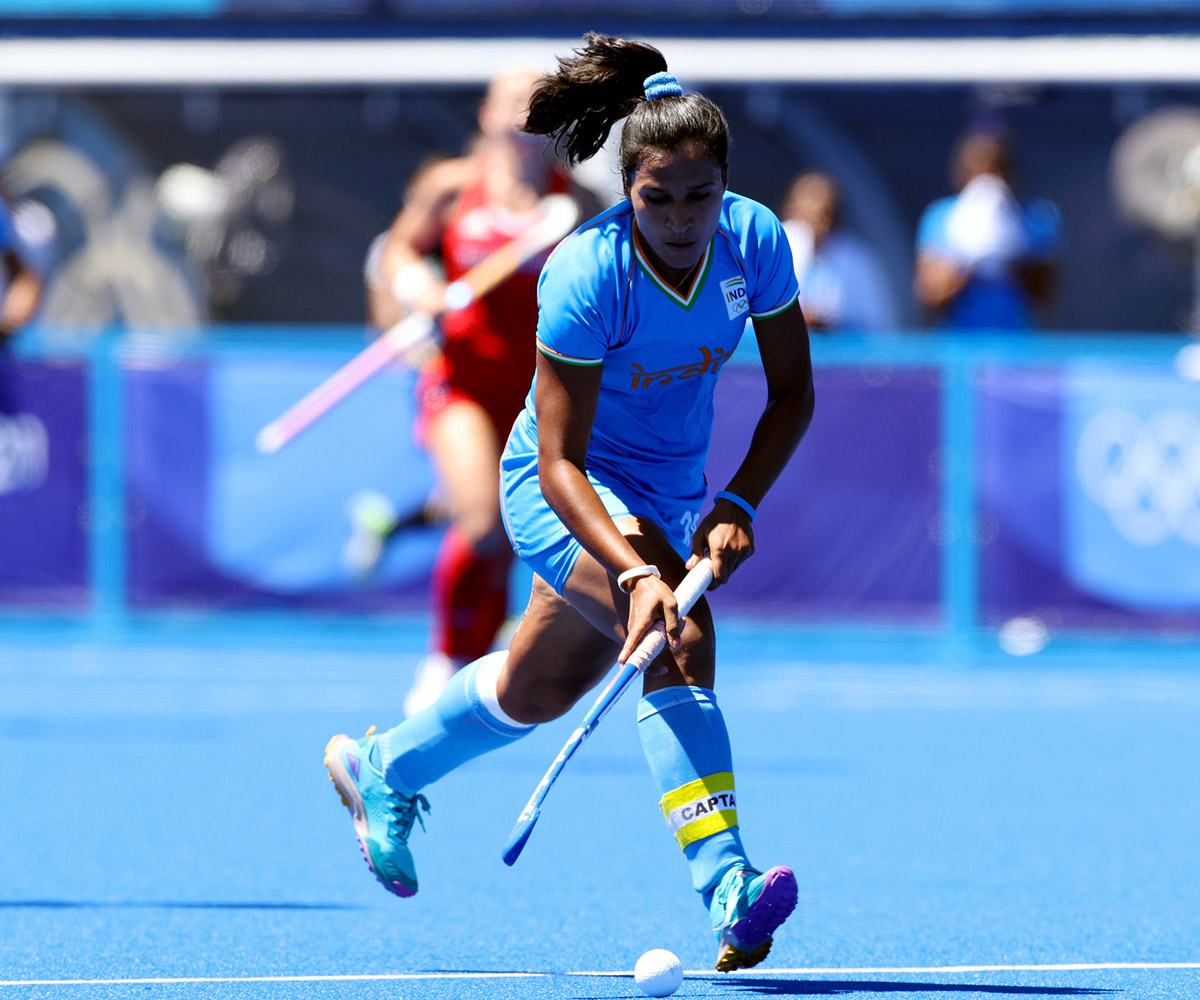 What makes Rani...
Happy? When we win
Sad?  When I don't perform my best
Angry? When we don't give our 100 percent
Feel motivated? Getting on to the pitch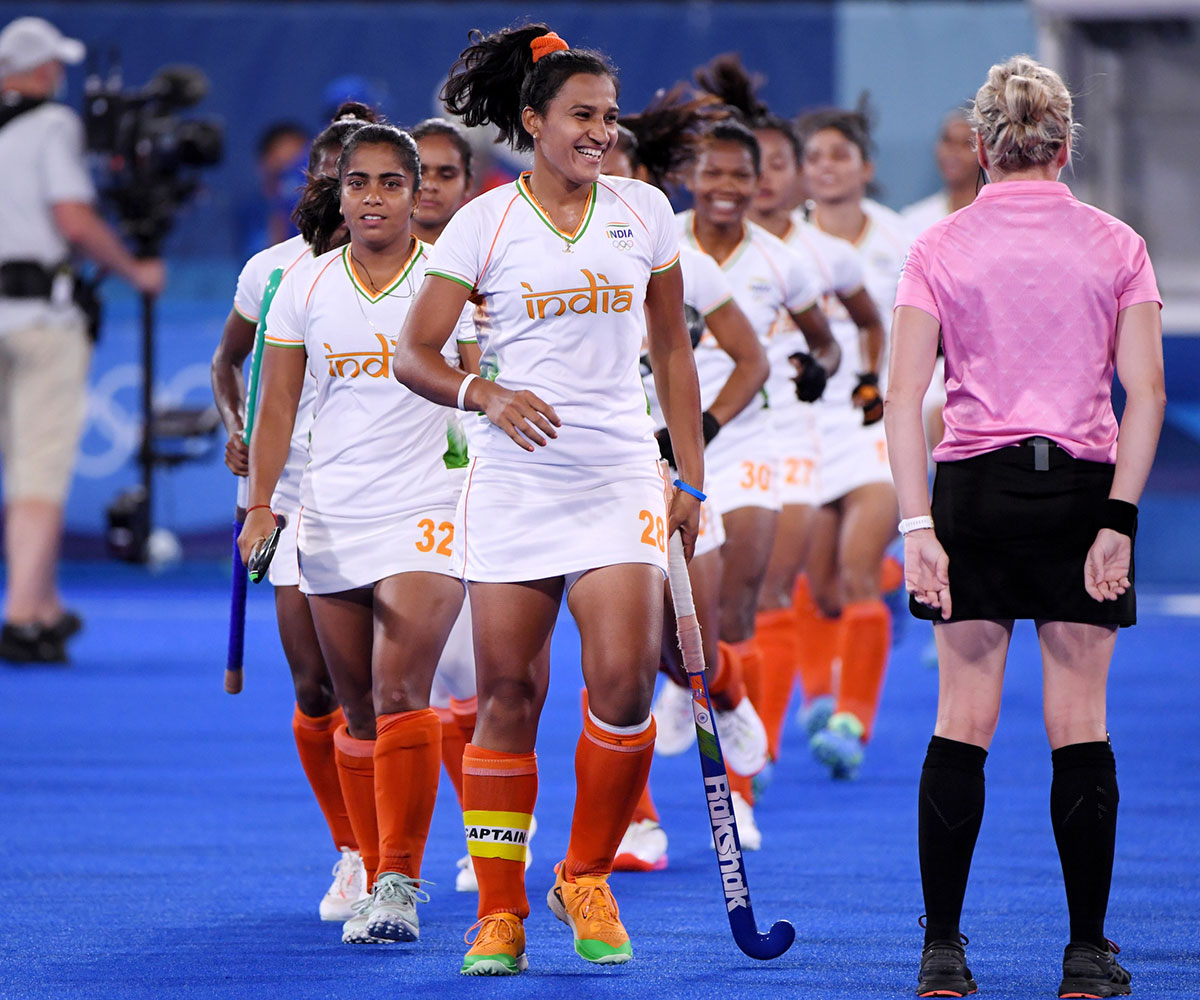 Rapid-fire with Rani Rampal
Favourite city - Delhi

Favourite food - Pizza

Favourite singer - Diljit Dosanjh

Favourite hockey player - Dhanraj Pillay

Favourite sportsperson (not from hockey) - Sachin Tendulkar

Favourite win of yours (of India hockey) - beating Australia in the quarter-finals in Tokyo

Best friend in the team - Savita (Punia)
Photo: Rani Rampal