A large part of our childhood was spent reading Archie comics and filmmaker Zoya Akhtar is all set to take us on a nostalgic ride with her live-action musical—an Indian adaptation of the iconic comics—with her next movie, The Archies. It features Shah Rukh Khan's daughter Suhana Khan, Amitabh Bachchan's grandson Agastya Nanda, and Boney Kapoor's daughter Khushi Kapoor in lead roles and also marks their Bollywood debut. The film will be released on Netflix in 2023. 
An entire generation grew up on the comic based on the lives of four friends in Riverdale and it still resonates with young adults today. Recently, Akhtar shared the teaser of her upcoming adaptation that stars Suhana as Veronica Lodge, Khushi as Betty Cooper, and Agastya as Archie Andrews. While Bollywood is all praises for the Indian adaptation of the iconic comic series, the teaser also reignited the nepotism debate among netizens. 
The Archies' star cast brings back the nepotism debate
The first look at the live-action musical drew massive flak on social media for its line-up of Bollywood star kids. @rebelmooned, a Twitter user shared the teaser with a caption that read, "The Justice League of Nepotism." Another user wrote, "Wait, what!? I didn't even realise these kids were Indians. Basically, a film for everyone with a surname? Nice!" and "Oh wow South Bombay kids pretending to be white people. So exciting." Some even compared the teaser and the poster with H&M and Myntra ads. 
The teaser had its own share of criticism with many saying that Bridgerton season 2 had more Indian representation than this. Now keeping all that aside, let's take a look at who is playing whom in Akhtar's version of Archies. 
1. Suhana Khan as Veronica Lodge
Suhana Khan will make her much-awaited Bollywood debut as Veronica Cecilia Lodge in Akhtar's The Archies. Veronica, also known as Ronnie and Ron, is an unrivalled fashionista and Archie's love interest. She's best friends with Betty, who also loves Archie—a love triangle worth watching. She's rich and privileged, and one of the main vocalists and the keyboardist of the eponymous rock band.
2. Khushi Kapoor as Betty Cooper
Sridevi and Boney Kapoor's younger daughter Khushi Kapoor is also making her debut with Akhtar's next, and will be seen playing one of the leading characters—Elizabeth "Betty" Cooper. The blonde and beautiful blue-eyed girl next door is the lead guitarist of the garage band. Contrary to her best friend Veronica, she comes from a middle-class family. She is a talented student who loves reading, writing, cooking, and is good at sports too. The best part about her is how she manages to maintain her friendship with Veronica despite the rivalry for Archie's love.
3. Agastya Nanda as Archie Andrews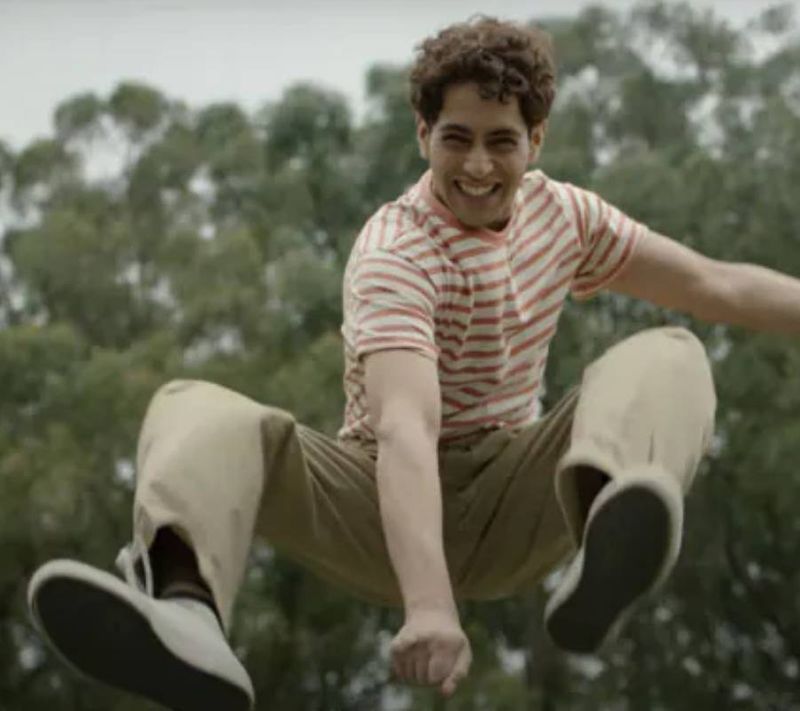 Amitabh Bachchan's grandson Agastya Nanda is the main protagonist of the movie and plays the titular character. Popularly known as America's typical teenager, his character is the red-headed lover guy who isn't focused on his academics as much as he is on dating. He's the rhythm guitarist of the band, and has a liking for both Veronica and Betty that keeps the love triangle going. 
4. Mihir Ahuja as Jughead Jones
Best known for his performances in movies like Bard of Blood, Super 30, and Stage of Siege—Mihir will be playing the character of Jughead, Archie's best friend. 
5. Aditi Dot
The film also stars singer and songwriter Aditi Dot, who's the daughter of late Indian rock musician Amit Saigal. Sharing the teaser, she wrote, "So I wrote some music and sung some songs for #thearchies, a film by Zoie Akhtar. Oh… and also… I'm in it." However, her character has not been disclosed yet. 
6. Yuvraj Menda
Another young talent spotted in the trailer is Yuvraj Menda. Going by his on screen look, he could be playing the nerdy teen, and the youngest in the Archies gang, Dilton Doiley. Dilton is a genius who's loves learning new things, with science being his favourite subject. 
7. Vedang Raina 
Just like Menda and Dot, Raina's character has not been disclosed yet. Going by speculations, he might be playing the character of Reggie Mantle, who's known for being self-obsessed and never missing a chance to mock Archie.  
---
Photo: Instagram/Netflix India