"Hum ek shaukeen khandaan hai," says actor and producer Masumeh Makhija, as she declares her family's hedonism, "food and films are a way of life for us." She hails from a film family, her uncle Gul Anand and mother Jayshree have produced yesteryear films such as Chashme Buddoor, Khatta Meetha and Hero Hiralal. With this, she also sets the tone for our interview—her passion for quality content, good food and connecting with nature.  
Masumeh's own journey in tinsel town started two decades ago with a small role in the popular TV show Banegi Apni Baat in 1994. Since then, she has worked in many TV series and films. Maqbool, Saas Bahu Aur Sensex, Woh Lamhe and Dus Kahaniyaan; to name a few. Most recently, her character Varsha Atre, a housewife in Arjun Mukherjee's 3 Storeys in 2018, forced people to sit up and take notice of her talent. It was also a motivation for the actor to push herself. "It made me realise that it was important to step out of my comfort zone. And so, I began exploring new dimensions as an actor, writer and producer," she shares. 
Eat. Love. Live. Repeat 
When not she is not busy with her film projects, Masumeh uses her creative prowess for innovative brand campaigns for her digital media house, The Creative Tribe, which she co-founded in 2015. They've been associated with brands like Reliance Digital and Prudential Investment Management. One of their highlights is Eat.Love.Live with Masumeh, a food and lifestyle-based OTT series that garnered almost six million views. The show series is a showcase of Masumeh's cooking skills that she honed at Le Cordon Bleu London. "The idea was to share my lifestyle with the world. Also, that healthy cooking is all about having a few good ingredients and an understanding of how food affects our body," explains the actor-producer. 
From Thai coconut broth to almond torte and a mango smoothie bowl, she cooks a variety of Indian and international dishes for her show. Her favourite; however, is a traditional Sindhi recipe called sai bhaji, a potpourri of lentils and vegetables. Masumeh says, if she ever found herself auditioning for a cooking competition, her family's sai bhaji recipe would be her go-to. 
Windowsill gardening
Her passion for food is directly linked to her green thumb. As an urban city dweller in Mumbai, Masumeh worked out a way to bring a bit of greenery indoors. With a fair measure of trial and error, she created a windowsill garden, where she grows herbs such as basil, coriander, chives, and a couple of leafy vegetables likes spinach and fenugreek. "I started out with a pot but now I have a whole row of plants," she says and goes on to share a few tips for growing plants in the city: 
Never throw away seeds, 
Research and know the right amount of water and type of soil,
Water the plants at the same time daily. I prefer doing so every morning; 
And, if you need, use natural pesticides such as neem oil to keep insects and pests at bay.
Of nature, traditions and fond memories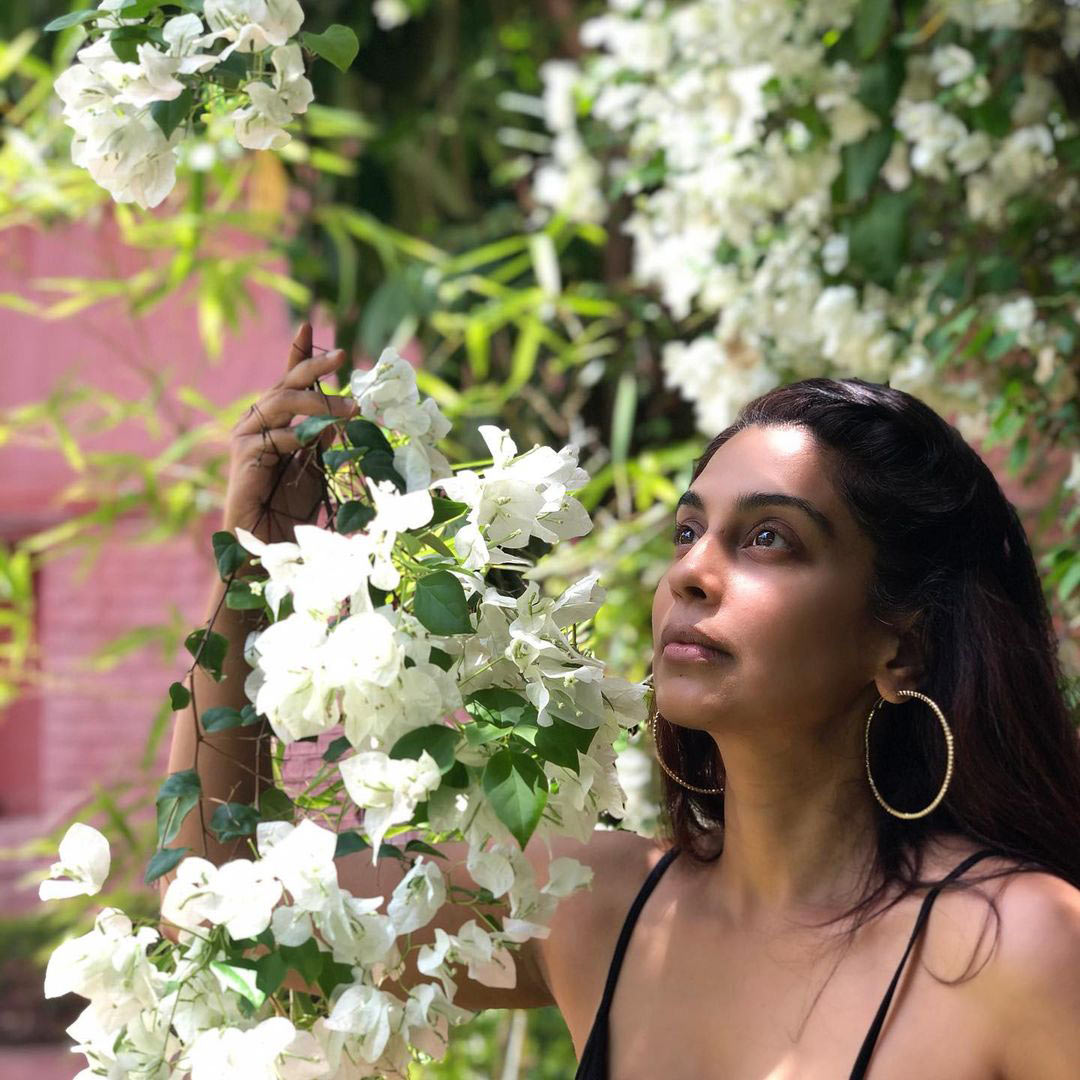 You could call Masumeh a nature lover but that would be an understatement. Glance through her Instagram feed and you'll know that she thrives on the spirit of Mother Nature. "My parents were a great influence when it came to living in harmony with nature. Some of my earliest memories are climbing a tamarind tree and picking its fruits off the branches," says the Pune girl about her affinity for all things green. 
She continues, "We have so many wonderful traditions that revolve around food and family. During the summer we would harvest mangoes from our garden, and mom and our extended family would come together to make pickle that would last us the whole year." Farm-to-table, a trending concept today, was a way of life for Masumeh, while she was growing up in Pune. "All the seeds that were left of the vegetables we ate like pumpkin, coriander, bell peppers, etc. were sown into the soil and, with a little bit of nurturing, would give us fresh bounty."  
A unique dinner party 
Ask the 36-year-old actor-producer if she could invite any three people, from the past or present to a dinner party, who would she invite and Masumeh promptly says it's almost impossible to pick three. "However, I would love to share a meal with my younger and older self. It would be interesting to share lessons I've learned the hard way with the 18-year-old Masumeh and learn a thing or two from the 70-year-old me." 
The near future 
On the acting front, Masumeh is currently working on a feature film titled Bhagwaan Bharose. It is being directed by Shiladitya Bora, the man behind projects like Picasso and Yours Truly. 
Photo: Instagram/Masumeh Makhija and Shutterstock