"Meri awaaz hi pehchaan hai, gar yaad rahe, naam gum jaayega, chehra ye badal jayega…" Lata Mangeshkar, India's beloved 'Lata didi' sang this song melodiously for the Hindi film Kinara in 1977. And truer words (lyrics, in this case) couldn't have been spoken in the case of this legendary singer. This iconic song is sending goosebumps down our spine as videos of Mangeshkar's funeral procession with 'Naam gum jaayega' as the background score make rounds on the internet.
On February 6, 2022, India—and several other countries across the globe—bid farewell to one of the true gems of the Indian music industry, the iconic playback singer Lata Mangeshkar. She breathed her last at Breach Candy Hospital, Mumbai, and was cremated at Shivaji Park with full state honours. Mangeshkar, who died at the age of 92, was known as the 'Nightingale of Bollywood' and was the voice behind a long list of melodious tracks in over 35 languages.
The final goodbye
"Lataji ..our national treasure no more ..her voice lit up our lives, gave us solace when we were sad, gave strength when we were low (sic)," wrote veteran actor Shabana Azmi on Twitter. Meanwhile, actor Kajol tweeted: "If we play her songs one by one, we could hear her for a month and never hear the same song again. Prolific and profound. I mourn with the rest of the country for our nightingale." Many other notable names from across industries took to social media to express their shock and share condolences with India's beloved singer's family, friends, fans, and followers. AR Rahman, Anil Kapoor, Akshay Kumar, Taapsee Pannu, Dia Mirza, Shahid Kapoor, Farhan Akhtar, Dharmendra, and Shilpa Shetty Kundra are just a few of them.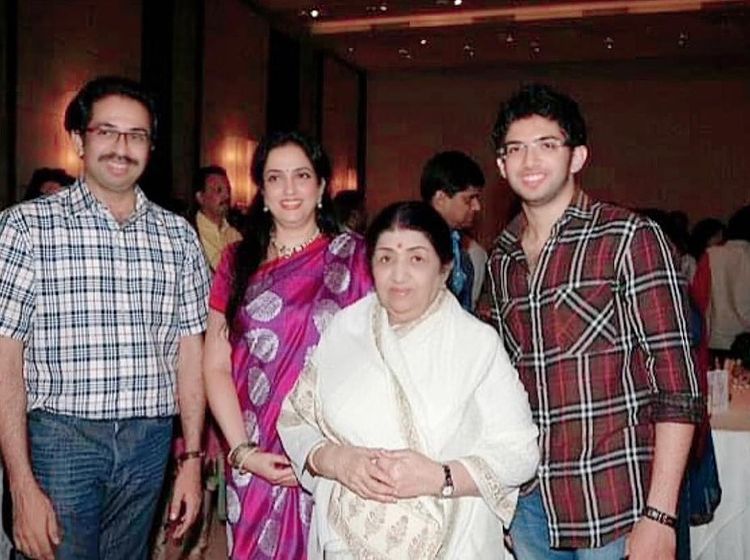 While eminent personalities mourned the loss, Maharashtra Chief Minister Uddhav Thackeray declared a two-day mourning in the state and a public holiday on February 8, 2022, to mark the end of a glorious era. "It is sad that Lata Mangeshkar has left us physically. She was a symbol of motherly blessing. Her voice has brought alive all situations in everyone's lives. Her voice broke barriers of language, region, creed and religion," read a statement released by Thackeray. 
The making of India's beloved Lata didi
Although she has passed, Mangeshkar will always be remembered as the woman in a simple cotton sari with her hair tied in a long plait. Her eyes, full of kindness, and that smile, which could light up any room, will remain in the hearts of many. Oh, and how can we forget her rich repertoire of film and devotional songs for which she even received three national awards—Padma Bhushan in 1969, Padma Vibhushan in 1999, and Bharata Ratna in 2001.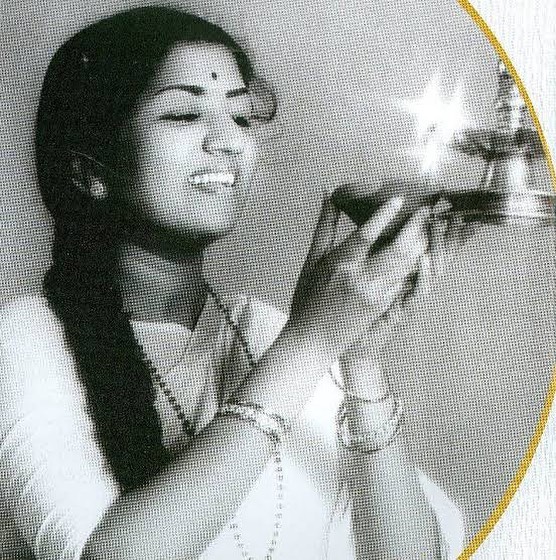 Coming from a family of artists, Mangeshkar began her singing career at the young age of 13 after the sad demise of her father Pandit Deenanath Mangeshkar, a classical singer and theatre actor. Being the eldest child, she had to support the family, and what could be better than using the skills she inherited from her father to make a living! 
The first song that she ever recorded was in 1942—it was for a Marathi film titled Kiti Hasaal. Her first big break was in 1948 when she sang Dil Mera Toda for the film Majboor, but the song that made her popular was Aayega Aanewala from the 1949 production, Mahal. Mangeshkar's grit and determination towards her work helped her earn more and more opportunities in the coming years, and she got to work with some equally legendary music directors and composers including Madan Mohan and Ghulam Haider (who she thought of as her godfather in the industry). After almost seven decades in the industry, Mangeshkar has tens of thousands of songs in multiple Indian languages to her credit.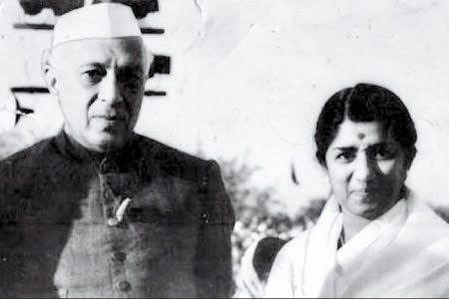 Mangeshkar gave India its biggest tearjerker in 1962 when she recorded the patriotic song Ae Mere Watan Ke Logon, and dedicated it to the soldiers who lost their lives in the 1962 war. This song even made our former PM Pandit Jawarharlal Nehru emotional at an event the next year.
For the uninitiated, the veteran singer created history when she performed at the Royal Albert Hall in 1974. That not only marked her debut on an international stage but also made her the first-ever Indian to perform live at the venue. In that same year, the Guinness Book of Records listed her as the most recorded artist in the world (she had sung 25,000 songs by then).
Lata Mangeshkar—a resolute individual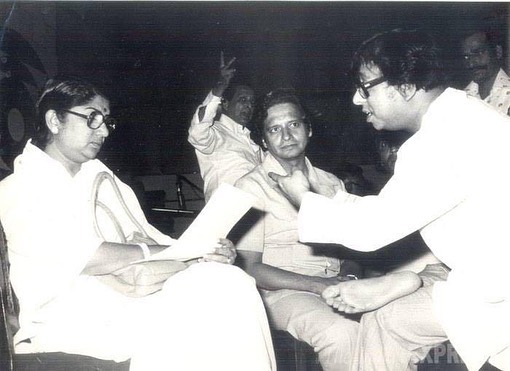 Many remarkable voices came and went, but none could dethrone the 'Nightingale of Bollywood'. She showed the women of her time (and even women of today) the importance of living life on one's own terms and that a never-take-it-easy attitude, despite life's struggles, can take you a long way. After all, her sprawling career was a testament to it. 
Her career, spanning almost eight decades, was mostly surrounded by gossip for some reason or another—from the people she chose to work with and her demands for equal pay to her decision to stay single. But she chose to keep a dignified silence and focus on her work, which is considered commendable by many. 
Keeping up with millennials and Gen Z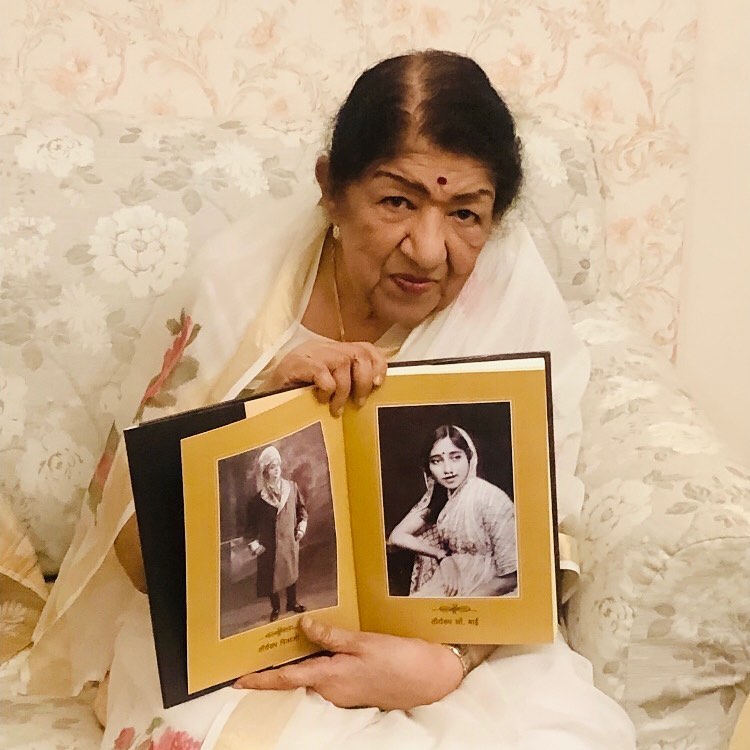 While current generations obsess over new singers, genres, and K-Pop—one can hardly find an Indian who wouldn't have heard of Lata Mangeshkar or listened to at least a few of her songs. Such is the impact of her talent. Her efforts to remain in tune with the current times through social media helped too. Despite being 92, Mangeshkar had active Facebook, Twitter, and Instagram accounts. You can't unsee her humble Twitter bio that reads: 'Playback singer since 1942'. She'd occasionally share old photos, links to her songs and performances, and wishes on various festivals, events, and birthdays/anniversaries of fellow artists and friends.
Since her hospitalisation on January 8, her social media accounts were being used by her family to share updates about her health with Mangeshkar's fans and followers.
Our favourite Hindi movie songs by Lata Mangeshkar
1. Lag Ja Gale
2. Aaj Phir Jeene Ki Tamanna Hai
3. Jiya Jale
4. Aap Ki Nazron Ne Samjha
5. Aaja Piya Tohe Pyaar Du
Photo: Shutterstock and Instagram/Lata Mangeshkar