With 2.5 million followers on her Instagram alone, Kusha Kapila is one of the most popular digital creators in the country. Starting out as a writer with a publication, the enterprising girl moved on to video content creation and soon, her 'Billi Maasi' persona and 'South Delhi Girls' videos became the talk of town. Since then, Kusha has dabbled in various aspects of the industry, including acting. In her latest avatar, Kusha will be seen sharing the stage with co-host Abish Mathew on the third season of Comicstaan that kicks off on July 15 on Amazon Prime Video. In a conversation, Kusha spoke about the show, being a writer at the core of it all, and her upcoming projects.    
Have you been an avid watcher of Comicstaan? 
Yes, a hundred per cent! I love comedy reality TV and I've watched both seasons. I'm friends with some of the contestants. I have been following Aakash Gupta, the winner of season 2, since the time he won. I am very well-versed with the work the other contestants such as Prashashti Singh, Shreeja Chaturvedi, and Sejal Bhat have done. I love the format of the show and I am a fan of the show as well. 
Season 2 really upped the game and the audience has been looking forward to Season 3. Do you think this season is going to outdo the earlier one? 
I think just the fact that people have been waiting for it and that it's coming after the pandemic says a lot about it. We have got some incredible comics from the first two seasons who are doing so well in their life. Some of them even have specials out. Everyone is just waiting for the new batch of comics, so I think it's going to do really well. Kudos to the makers and the format they have thought of. The comics are truly the stars of the show. You're going to see such incredible talent and funny people. If it's promising a good time, it's bound to do well. 
What's the equation you share with your co-host Abish Mathew?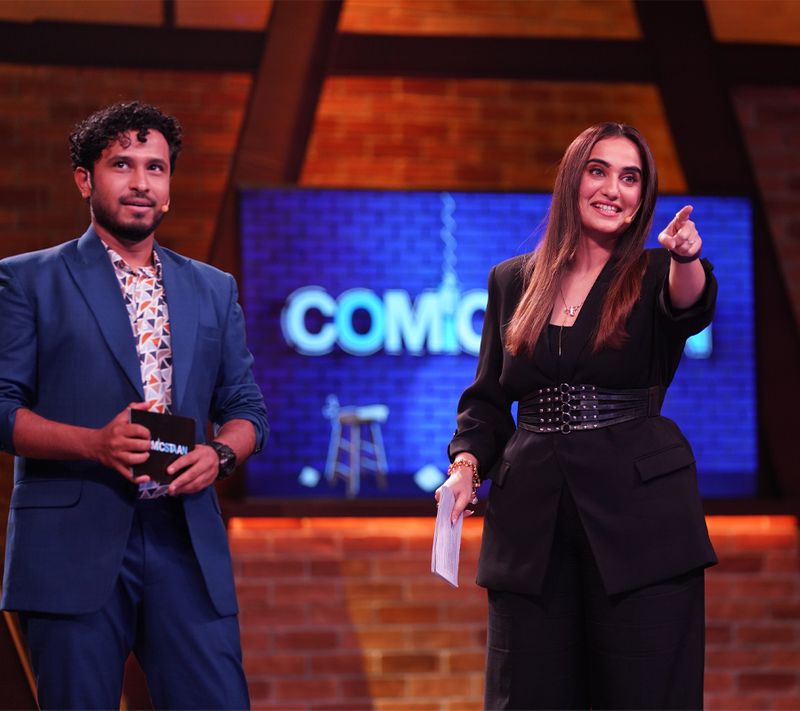 I love Abish! He brings a sense of calmness to my hyper-ness. I call him a veteran because he has done this for two seasons. He has his own chat show and I have been on it. He is so good with whatever he does. Whenever we had any technical glitches, he would command the audience and was so good with the crowd-work. He's constantly tapping one of my shoulders and I am always looking to see who it is and it's always him (laughs). He makes me feel so comfortable and that's what you need from a co-host. Once you're with him on stage, he really makes you feel like an equal. 
Stand-up comedy is seen as a career option now, which wasn't the case till a few years ago. What do you think makes a really good comic stand out from the rest? 
In one of the episodes of Comicstaan, Zakir Khan says that it's very important to prepare. When you treat comedy as a skill, then you put in the hours and hard work. You have faith in yourself. Who am I to tell anyone about this? Firstly, I have not proven myself in the stand-up comedy space. I am a hundred per cent bonafide internet creator who makes videos. That's why I quote Zakir Khan because he is somebody who is considered an expert at what he does. You look at a Sumukhi Suresh who is dabbling in so many different things and has aced stand-up comedy and fiction. When I look at these people, I see pure hard work and serious commitment to their work. Yes, skill is required. Any comic I have met, whether Aakash Gupta or Aishwarya Mohanraj—they have pure respect for what they do and I think that's a good place to start.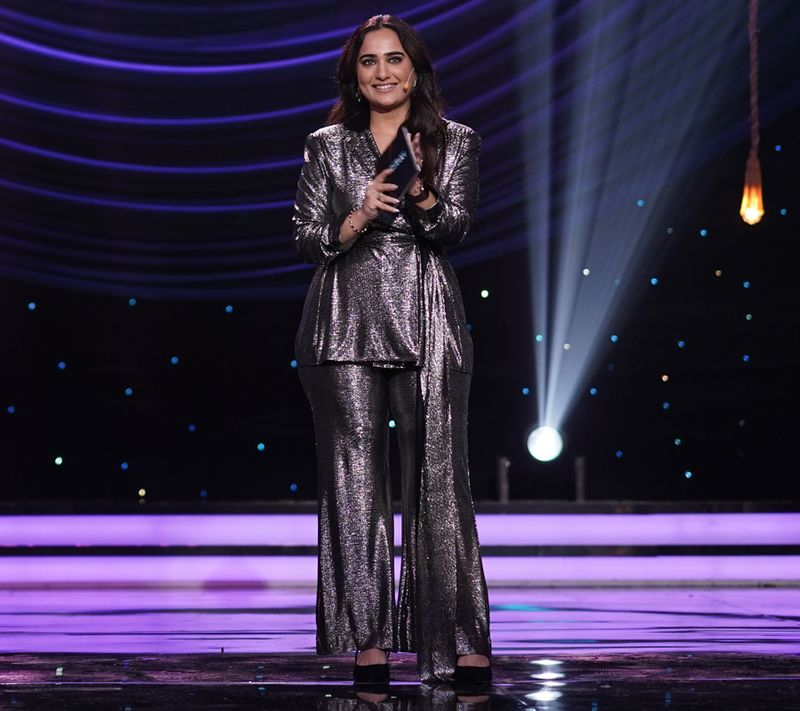 You started your career as a writer. Do you think that has been an advantage for you when you create content? 
Definitely! There are times when I have been asked what I would like to be addressed as. I have been asked if I want to be called an influencer and let's just say I am not very thrilled about that term. I am a writer at the core of everything I do. It's something that fuels what I do. Even if I am doing a one-minute rant, I write down my notes first. Comics also do this. If they think of a joke, they quickly do a voice recording. I don't record it because my medium is not so much stand-up but I will immediately write it if I have an idea. I want to write long-form but let's see how it goes. 
What do you think has worked so majorly in favour of you as a content creator? 
I wish I knew but I don't. Everyone feels they have the formula that clicks with the audiences but that's not the case. Mallika Dua started doing this before anyone else. When she did comedy, as a woman watching her do all that, I felt empowered. And I feel when we—me, Dolly Singh, and Srishti Dixit—started making content, then other people thought they could do it as well. I think now that it's more legitimised, everyone thinks they can do it. It's good because it means more creators and more content for people to watch.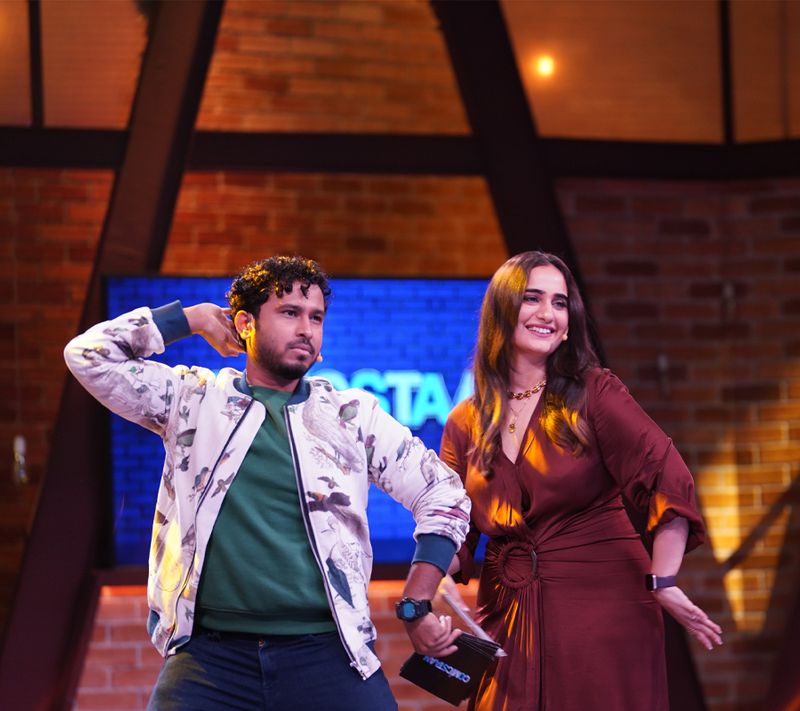 With the kind of scrutiny that content creators go through these days, is there a pressure of paying extra attention to what you put out? 
I feel that if you are going to profit off the fact that you're a public figure, there are going to be cons to it and you never know what you say could offend who. So in that scenario, if you have done something where your joke is punching down or it targets a marginalised section of the community, and it's just in poor taste which will possibly cause harm to how people perceive things, then I think it's ok to apologise and do better in the future. It's important to listen to your audience. If something you have done is not sitting right—reflect, introspect, and understand why it's not landing. Reason it with yourself because at the end of the day, you have to answer yourself too. 
Have you had to develop a thick skin? 
Absolutely! At the peak of the pandemic I was roasted by multiple male creators. That's the day I had to grow a thick skin. I did a little bit of crying on the internet which, in hindsight, I should not have. You have to develop a thick skin because people will pass all kinds of comments, on how you look, what you say, about your body, and you just have to move on. You can't let people dim your light. Like my therapist says, when a person is trying to disempower you, they are just unloading their garbage. You just have to wipe it and move on.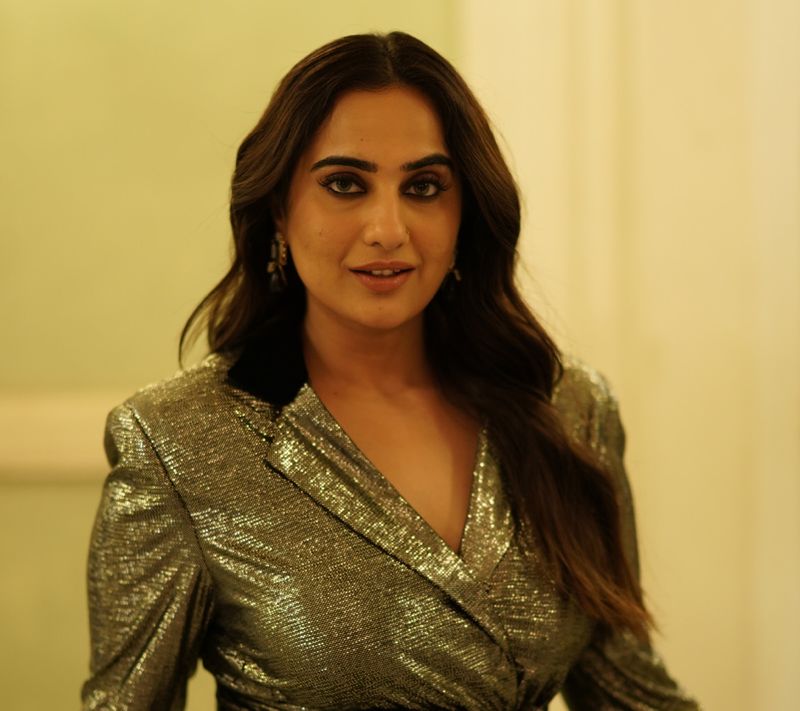 What offends you?
There are certain things which just don't sit right by you and I think it's very subjective. It could also depend on one's mood. For instance, extremely dank memes may not be my humour but there is an audience for it. 
What are your upcoming projects and what is on your wishlist? 
I am pretty much dependent on what comes my way. If I have to create opportunities for myself, then I will have to go the Sumukhi Suresh way—which is to write for yourself and then develop and pitch it.
---
Photo: Amazon Prime