From being bullied at the age of eight to being sexually abused years later, there is nothing that Kubbra Sait holds back on in her debut as an author with Open Book: Not Quite A Memoir. The shy and anxious Bengaluru girl's transformation into a confident and popular anchor, who made everyone sit up and notice her acting skills as the transgender Cuckoo in Sacred Games is a journey of many lows and as many highs. Last year, Sait made her international debut with Apple TV+'s sci-fi series, Foundation. In her book, the actress shares the struggles, achievements, joys and failures that came along the way. 
Edited excerpts:   
1. You've previously said that the book "can help someone understand that ultimately life is all about the choices we make, then my work is done". Are there any choices that you regret making? 
To be honest, when you are going through something that is testing you and is allowing you to grow, then you allow that life to happen. It's only much later that you can look at it from a different perspective. I think I have been fortunate to be in a situation that allowed me to grow into the person that I am. There is nothing I would want to take away from the life I have led, the people I have met and the journey that has happened. These were the cards that were dealt to me at that time. 
More importantly, I didn't have anybody else to look up to who had better knowledge and how to handle situations. I didn't even know I was being abused until I wrote the book. I actually spoke about it for the very first time when I spoke to my therapist, and she said do you know this is what you went through. When you have people to hold your hand and guide you through the most difficult moments of your life, then you realise that this life is worth sharing, worth moving forward in terms of what you have learnt rather than what you want to change. 
2. How difficult was it to write about yourself, in all your messy glory and share it with the world?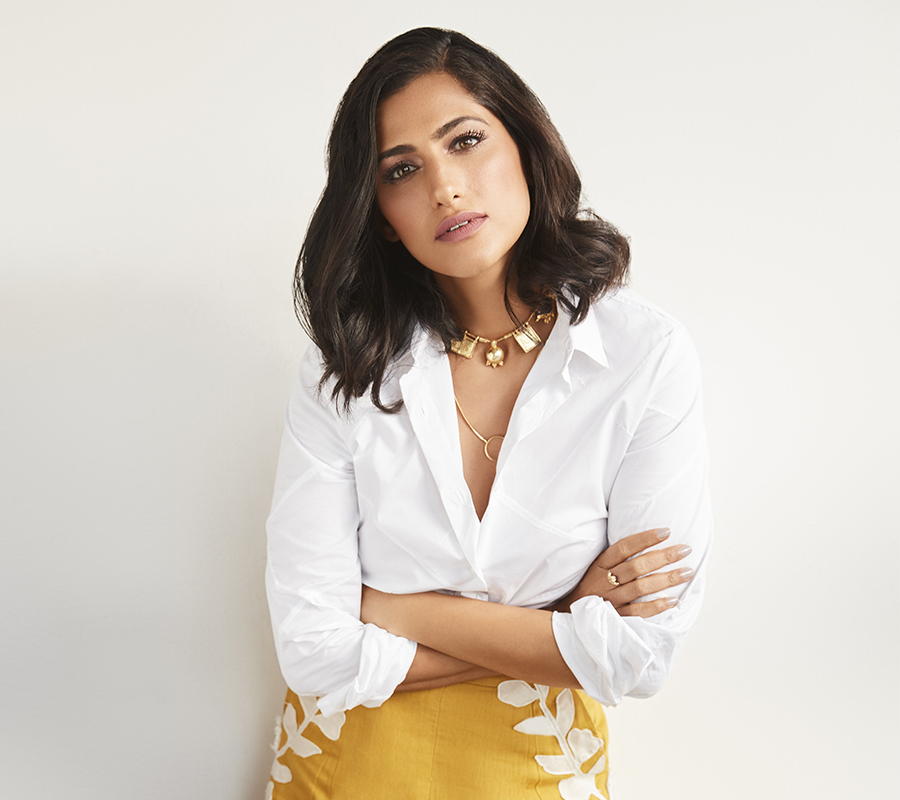 I think when you stop judging yourself, you know that you're not letting the world judge you either. I remember, when I did Sacred Games, it was a very unconventional role. If I had not taken that character and owned it, I think people would have been even more quick to judge because it was very new to the world. But I received so much love across all platforms. That was a success, but it should be in the same spirit that we talk about our failures as well. We should not shy away from them. There will be a million things you're embarrassed about. The idea is to give yourself a second chance. If you're able to look at life like that, that's a huge win.   
3. Was it a cathartic experience to write about the sexual abuse you went through? 
Absolutely, I don't think I would have had the courage to write about it if it came from a flaky place. The one thing I have learnt is to never tell your story if you aren't over it. This is not the story I take with me to my grave. The story that I take with me is the story of how I learnt from what went wrong. We have loads of stories like that and I don't know if we're in the capacity to mend and rectify every story that we tell about ourselves but I think what we can do is say that I did my best. The one thing that I am extremely happy about is that this is a very honest book. The honesty with which I have addressed my failures is the honesty with which I have addressed my successes and I don't think one can thrive without the other.  
4. Do you think it helps when public figures speak about issues that are considered taboo and do you hope that your experience with sexual abuse will help others speak up? 
Yes, it does help a lot but telling this story does not make me a wiser. I have heard enough stories of women dealing with adversities along the way, which gave me the courage to write my own story. At the end of the day, stories take us forward. It doesn't matter if it's coming from a celebrity or otherwise. I am glad that I have a reliable voice that reaches out to people and I am able to do justice to that voice. If that helps someone then I am so grateful that my life has been worth somebody else's journey.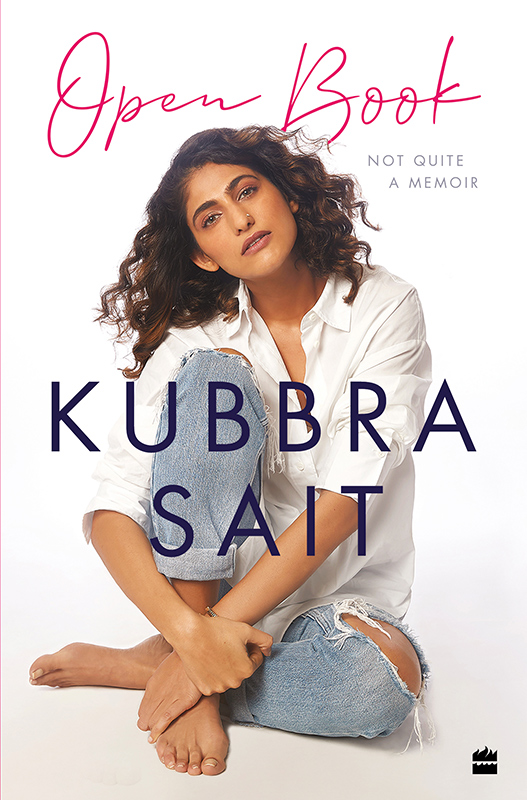 5. You have written that you speak to your therapist once a week. How has therapy helped you confront things you struggled with?
By making me realise that I have always been living in survival mode. I don't think you do justice to your life when you're in a survival state of mind. Today, we have so many tools to make our lives easier, but we have complicated our lives like a cat chasing a ball of wool. When I went to my therapist, she told me I'm operating from my limbic brain which is constantly telling me - flight, fright or freeze. I realised that I am constantly working towards my wants and now I have started working towards my desires, and in that, I have completely forgotten my needs. It's important for us to address our needs, then our wants and then if life is left, I will get my desires too. 
6. In your book, you talk about how you received a lot of love from the LGBTQIA+ community for the role in Sacred Games. With June being the Pride Month, can you tell us how did you prep for the role, and what you think about the representation of the queer community on screen today? 
I had no time to prepare. I was finalised for the role and within a week I was shooting for it. At that point, I relied on the resources on set. One of the writers on the show who also wrote my part is Nihit Bhave and he is part of the community. A couple of months after Sacred Games, section 377 was abolished. Till then, we did not even recognise that you're free to be who you are and identify with your truth. Today people are coming out and saying this is who I am. Look at Sushant Digvikar. We see him on the billboard of Times Square and it makes us all so happy but look at the years that have gone into making Sushant the firebrand he is. Look at Glorious Luna and Durga Gawde. Today, I see casting calls specifically for the LGBTQI community, which was not there five years ago, but that has not stopped them from being a part of the entertainment industry. So many make-up artists, stylists and hairstylists are from the community and our lives would not be complete if they were not doing their work. The beauty is they do not put their gender or sexuality as their line of defence. They just want to be accepted like everybody else. 
Today, when I see people from the community being cast for these roles, it makes me happy. I am also happy that even if we don't have enough actors to represent the community, we do have good storytellers to tell their stories without making them frivolous or the butt of jokes. There is a sense of responsibility in the culture of storytelling and I am so grateful I am here living, breathing at this time. In the next five years, I will not be competing with a member of the community for a part that is rightfully theirs. All we need today is love, acceptance and trust.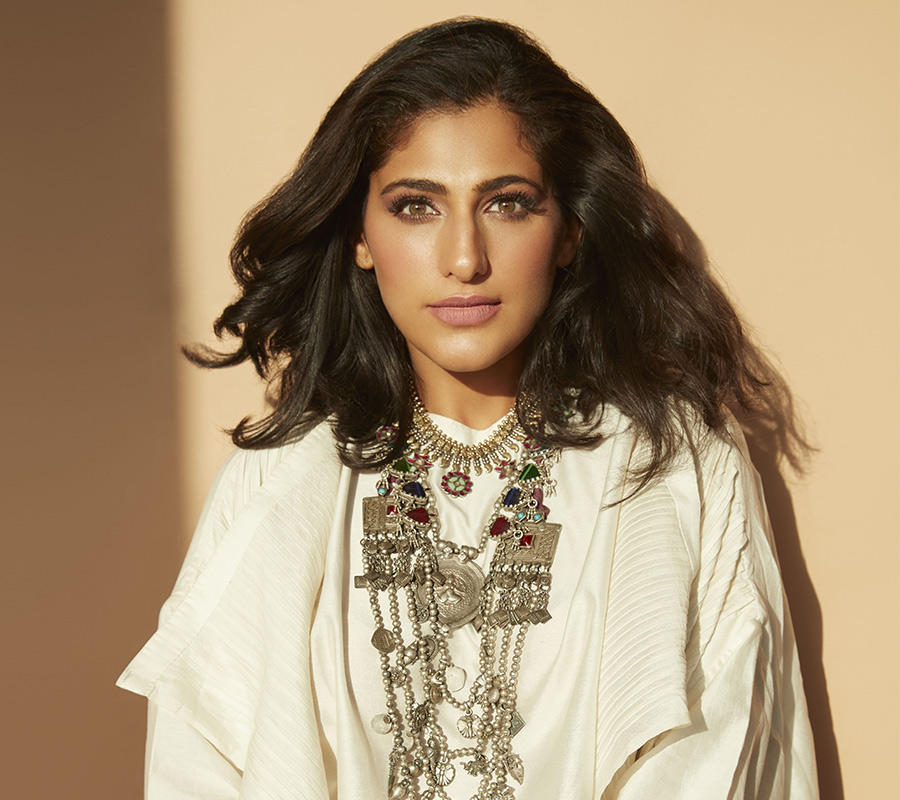 7. What new projects are you working on? 
Farzi with Raj and DK is done. I am so excited about that role. The web series Shehar Lakhot has been announced. I'm doing a film with Danish Aslam. My memoir is coming out on June 27 and a month later, on July 27, we are doing a big launch. It's a great amalgamation of 'let's put all your idiocies behind you and learn and move forward with a huge smile on your face'.  
Photo: Kubbra Sait