Soha Ali Khan and her better half Kunal Kemmu recently launched their children's book Inni and Bobo, at the newly-restored Crossword bookstore at Kemps Corner. Mumbai's die-hard bibliophiles and an ecstatic bunch of kids gathered around the actor-writer couple as they did a short book-reading for everyone. 
In an interview with ZeeZest, Soha, known for her autobiography, The Perils Of Being Moderately Famous, spoke about her special connect with books.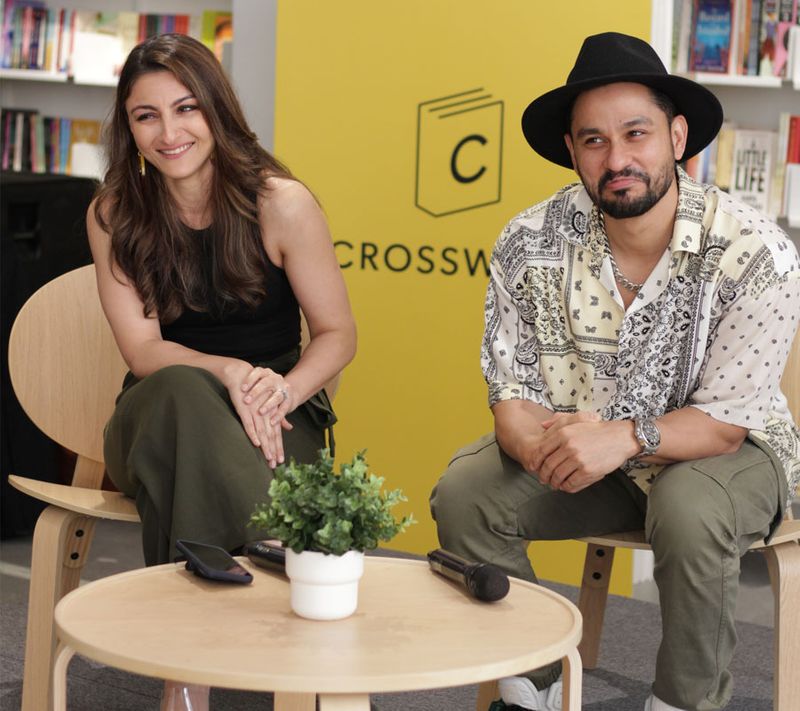 "Books bring alive memories of my father essentially. We are a family of readers—my mother, Sharmila Tagore, loves thrillers; my sister (Saba Ali Khan) loves romance, for instance. In today's world, we tell kids no phones on the dining table, but in my time it was no books allowed at the dining table," she says.
Soha's four-year-old daughter Inaaya Naumi Kemmu follows her footsteps and is a book lover already. "Inaaya's morning begins with 'read me a book'! She loves them. Inaaya is a book lover to the extent that she thinks Little Red Riding Hood is a tragedy."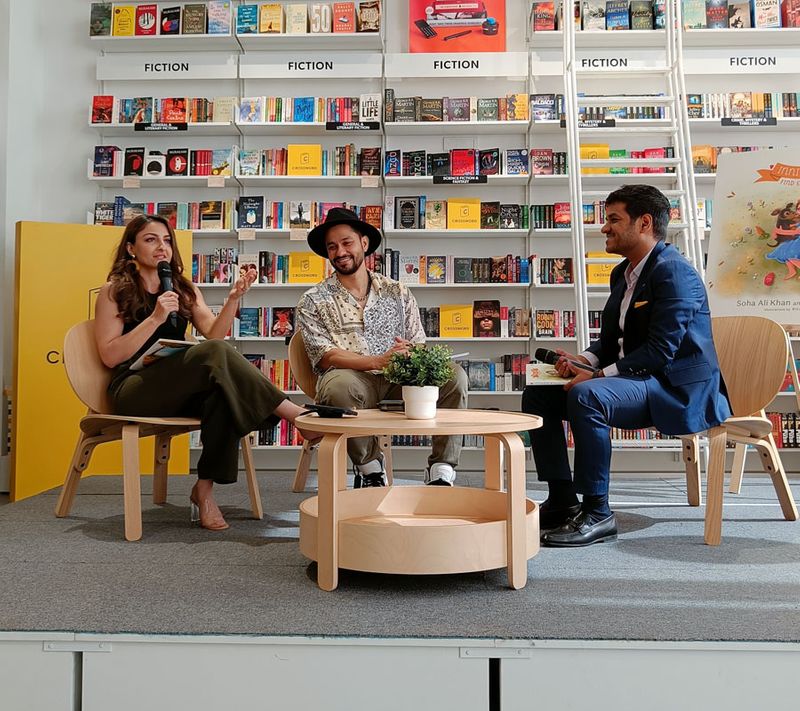 Unlike the mother-daughter duo, Kunal is not someone who would voluntarily take up a book. Soha quips, "Kunal never liked reading, but as a father, he started reading to Inaaya. He was forced to read books, because of her."
Kunal however, intercedes at this point and offers that he likes to read the menu and that he was the one who also started the trend of fathers talking to their daughters in gibberish. Kunal also candidly says that of all the things he imagined in his life, the absolute last would be that he would read a book! Soha adds: "Kunal comes across as a perfect father on Instagram. He plays the guitar and sings to Inaaya. But obviously, there's more to us than you see on Instagram."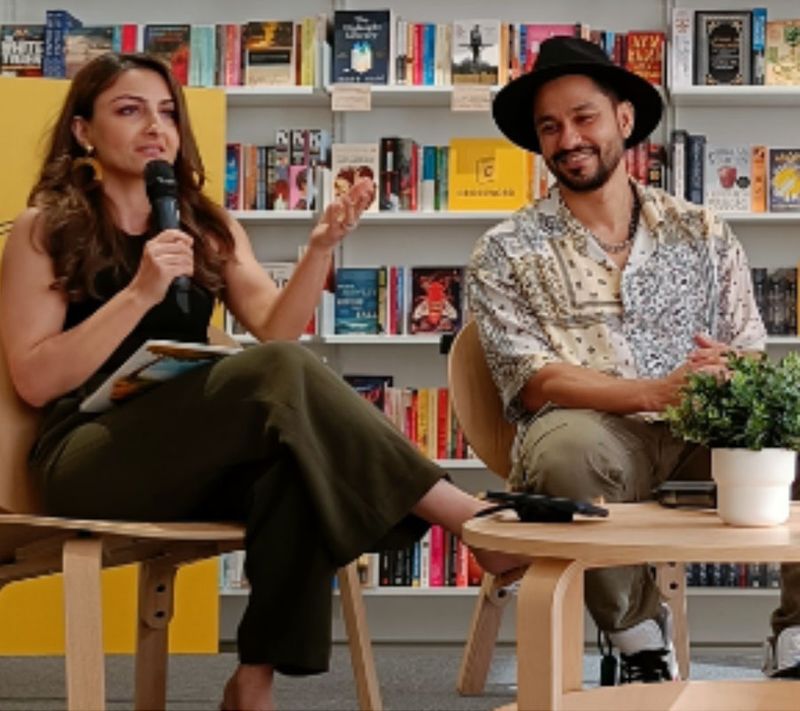 Inculcating the habit of reading in kids is best begun when they visit bookstores with parents. Soha says that she takes Inaaya out to bookstores quite regularly. "Just look at where we are sitting now (at Crossword Bookstore 2.0)—it's all about the experience. Also, books make you experience so much emotion. There was a time when I was hooked on reading the novel Freedom by Jonathan Franzen. I would close myself up in the bathroom to read it, so that I wouldn't wake up Kunal. Would you believe that I cried after the book was done!"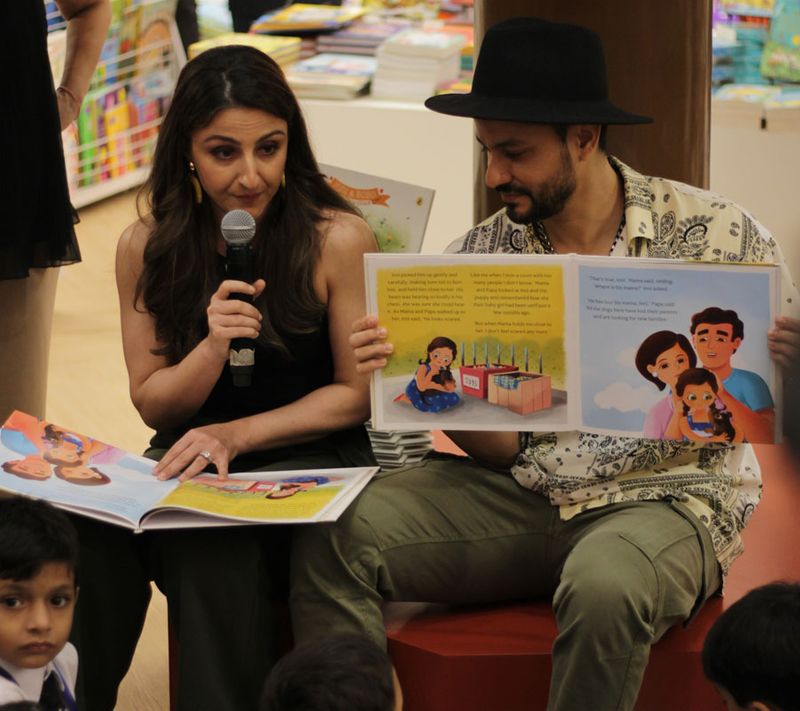 When asked what made her write in Inni and Bobo, she says: "I would always read to her and the book Inni and Bobo is a combination of our experience with our daughter and our love for pets. It also makes for the perfect length for a bedtime read!"The heart-warming story, about Inni and her puppy Bobo, talks about friendship, family, and love and is touted to be the first in a series of Inni and Bobo books. 
---
Photo: Instagram/ Soha Ali Khan; Devansh Ahuja