It doesn't come as a surprise that the most distinctive aspect of our country, India, is its astonishing amalgamation of the heterogeneity of cultures and traditions that can be traced back to ancient times—but still holds a cardinal value even today.
Indian culture has never failed to keep us enthralled, especially when it comes to our performing arts—including classical Indian dance forms playing a significant role with its spectrum of beauty originating from different parts of our country. But little do people know that the birth of these dance drama genres actually took place in our temples, worship being the main goal.
Despite the fact that each dance genre arose from a distinct state, its roots are all the same. The 'Natya Shastra', an old Sanskrit scripture, is where the foundation can be traced. The much-maligned shrines in temples kept the art form alive thanks to their rituals of devotion until a cultural rebirth pushed the dances out of the temples and into modern-day dance forms. 
Presently, the recognised classical dances of India include Bharatanatyam, Kathak, Kuchipudi, Odissi, Kathakali, Sattriya, Manipuri, and Mohiniyattam. These dances are historically regional, and they demonstrate a unity of central principles in a myriad of styles, costumes, and expressions.
So, for all the dance enthusiasts and cultural researchers, we've compiled a comprehensive introduction to the many Indian classical dance forms. Let's take a closer look and explore the rhythmic gems of our heritage.
1. Bharatnatyam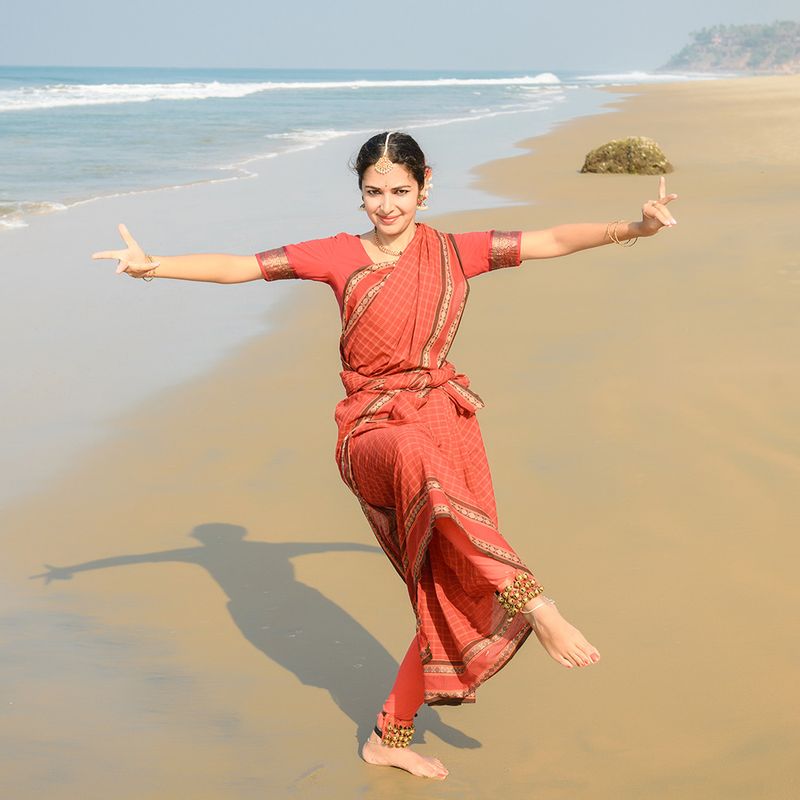 Bharatanatyam is a prominent Hindu form of Indian classical dance that originated in modern-day Tamil Nadu and is recognized for its locked upper torso, bent legs, fantastic footwork, and exquisite sign language of body motions, including facial expressions. Bharatnatyam is noted for its diverse hand gestures, known as mudras. To comprehend and perfect this dance form, one must first understand the definition of the term "Bharatnatyam," where "Bha" denotes feelings, "Ra" is an abbreviation for musical notes, "Ta" refers to the beat, and "Natyam" refers to the Sanskrit word for drama.
2. Kathak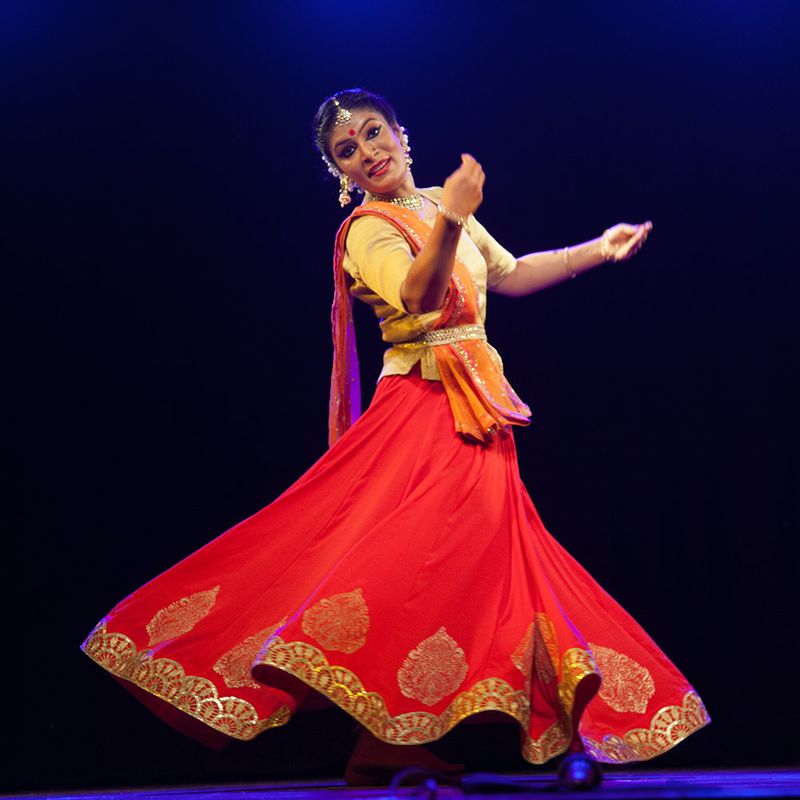 An exquisite dance with North Indian origins, Kathak is said to have originated with the roaming bards known as Kathakars or storytellers in ancient northern India. Kathak is derived from the Vedic Sanskrit words Katha, which means story, and Kathakar, which means one who recounts a tale. Kathak is known for its outstanding footwork and flawless rhythmic patterns, which are controlled by the performer wielding roughly 100 anklets known as ghungroos that happen to be an integral feature of this dance form. The perfect synchronization in Kathak is graceful enough to swoon anyone's heart.
3. Kuchipudi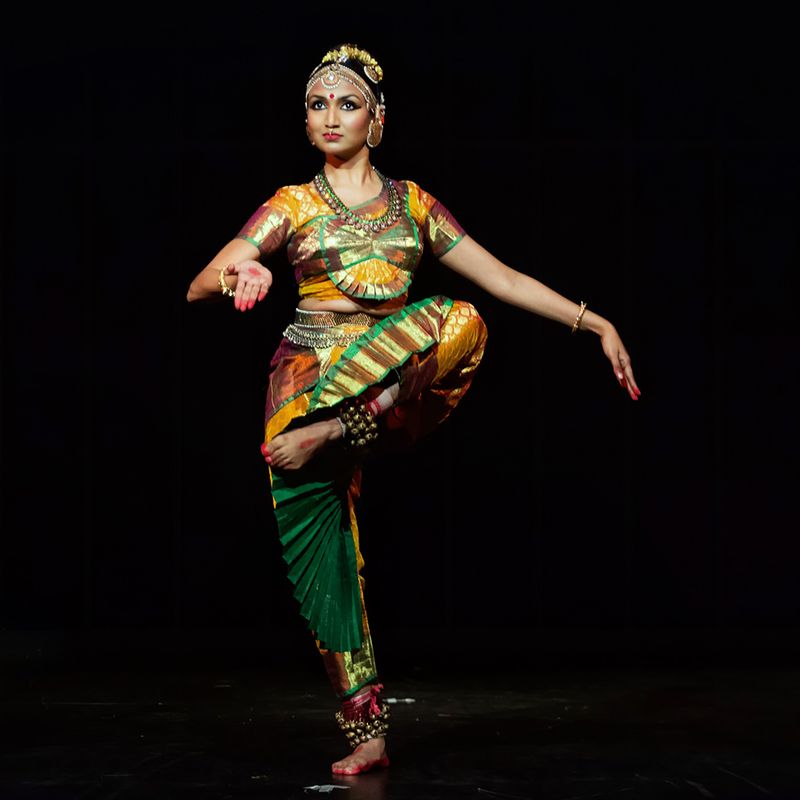 Kuchipudi, a traditional dance style from Southern India, is recognized for its synchronized footwork, outstanding eye movements, and breath-taking storyline—making it the perfect combination of Lasya and Tandava. This dance style incorporates both singing and dancing by the artist, which is why it demands both abilities as well as much more hard work and devotion than any other dance form in India. Raja-Radha Reddy is among the most famous Kuchipudi dancers in India, along with Uma Rama Rao and Yamini Reddy.
4. Odissi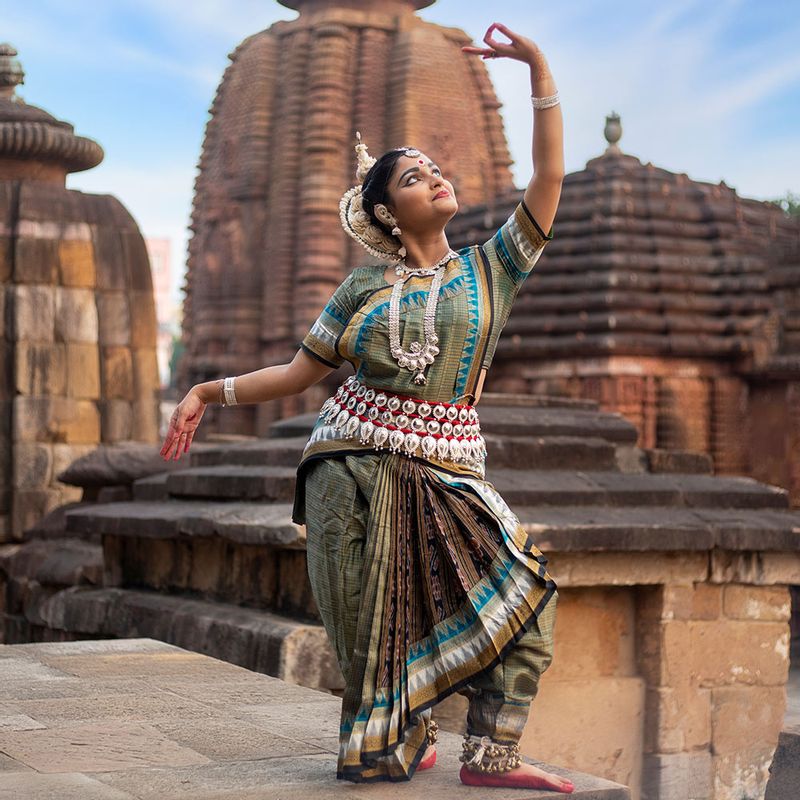 Originating from the Hindu temples of Odisha, Odissi is a major Indian classical dance, known for its unique features which include hip deflection, postures with three body flexes, and hand gestures with an arching pattern. The Odissi dance form, which has been around for a long time, is performed amid the sacred and calm environs of Shri Jagannath Temple in Odhisa. As a result, many statues in various Odissi poses are found around the temple grounds. This dancing style is a cross between Lasya and Tandava, and is mostly performed by women dancers who can be seen doing more than 50 fascinating mudras gracefully.
5. Kathakali
Kathakali is a fascinating art form that originated from a variety of social and religious theatrical traditions that existed in ancient India. It is one of Kerala's most spectacular classical dances, where 'Katha' denotes a story or a tale and 'Kali' denotes a performance or an art form. The costume and make-up are two features that clearly distinguish this dance from its contemporaries. The Kathakali dance form consists of interesting facial gestures and heavy costumes, which include traditional face masks and green body paint. Aside from the outfit and makeup, the dance also features Soppanam singing. 
6. Sattriya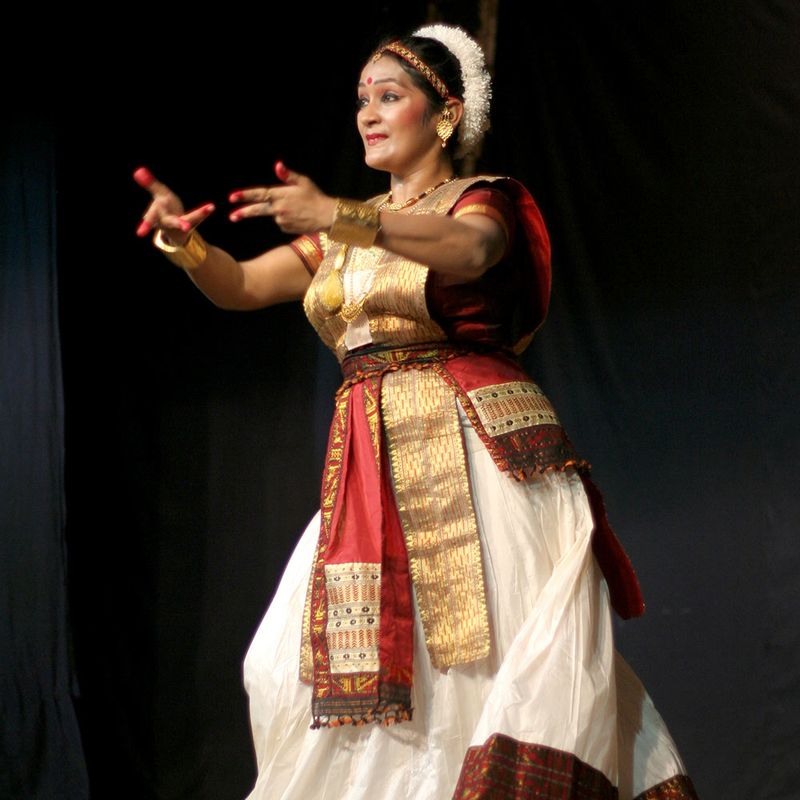 Sattriya emerged from the neo-Vaishnavite movement begun by Srimanta Sankardev in Assam in the 15th century in Sattra, a monastery. This Assamese classical dance is another prominent Indian classical dance form. Vaishnavism adds to the appeal of this dancing genre. The themes and styles utilised in Sattriya dance are predominantly centred around Lord Krishna—however, there are references to other Vishnu avatars like Rama and Sita, as well as tales from the epics Mahabharata and Ramayana.
7. Manipuri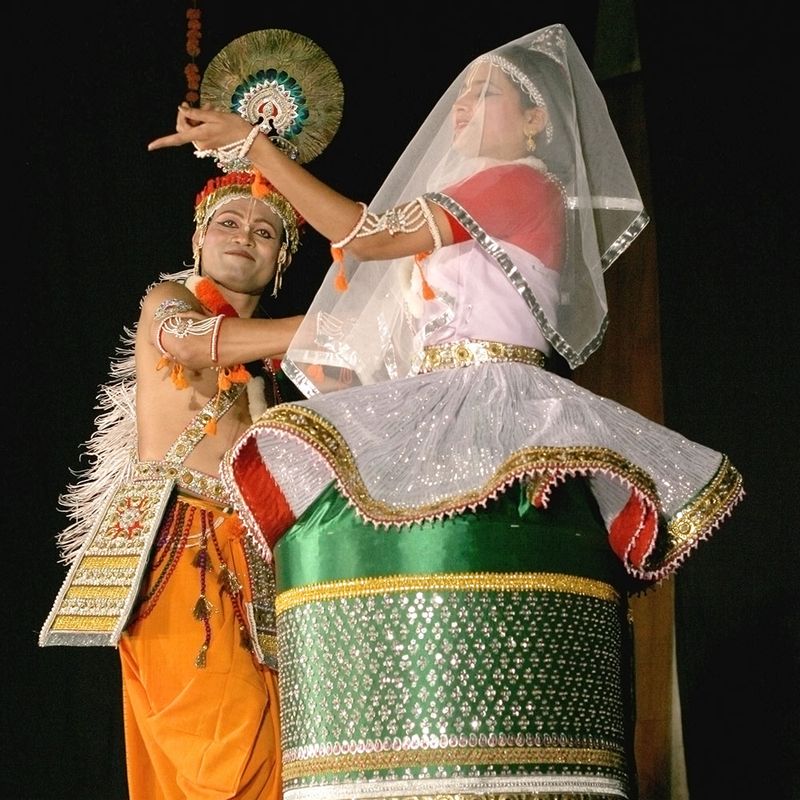 Inspired by the dance drama of Radha-Krishna called Raas Leela, the Manipuri Dance is a renowned Indian traditional dance form that originated in the Indian state of Manipur.  The dance form is based on Hindu Vaishnavism themes, and features magnificent performances of a curvaceous physique with a cheerful grin, colourful and elaborate costumes, and accessories—indeed make this a mesmerizing classical dance to watch. 
8. Mohiniyattam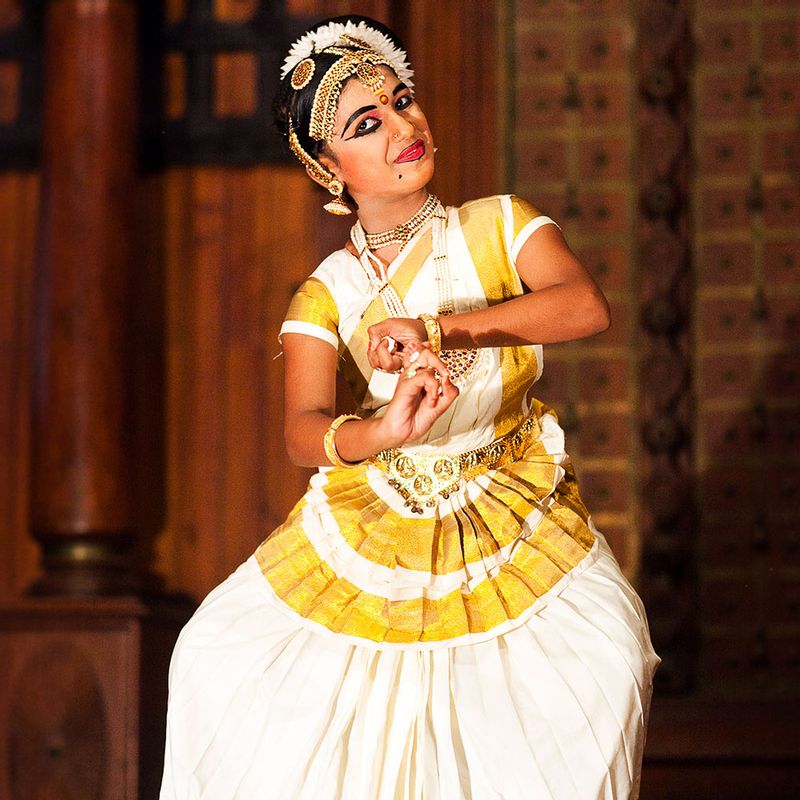 Mohiniyattam is another wonderful dance form that you cannot miss. It is a prominent dance from Kerala and is characterized by swinging and elegant body motions with no abrupt jerks or stops. The name 'Mohini' alludes to Lord Vishnu's beautiful female avatar who is tasked with putting a stop to evil forces. Apart from that, Mohiniyattam evokes images of attractive women dancing.
These Indian classical dance forms are not just famous in India but across the world. Classical dance is indeed one of the most popular and beautiful dance styles. It aids in the formation of a lovely bond between emotions, mind, and body—which is essential for living a healthy lifestyle. Because of the large level of attention required to recall the distinct postures, it is a scientifically proven fact that classical dancing style aids in boosting focus. Classical dances are an integral element of India's rich culture, with each stance having its own meaning.
---
Photo: Shutterstock