In a time when gender equality is the battle cry for half the human population, it is heartening to see Indian women carving a niche for themselves and becoming the north star to others. Here we have six women, from different walks of life, who're upto extraordinary feats—they share their life stories, vision for the future and a utopian world. 
What better way to commemorate International Women's Day 2021! 
Sofia Ashraf 
Musician, Rapper and Digital Content Creator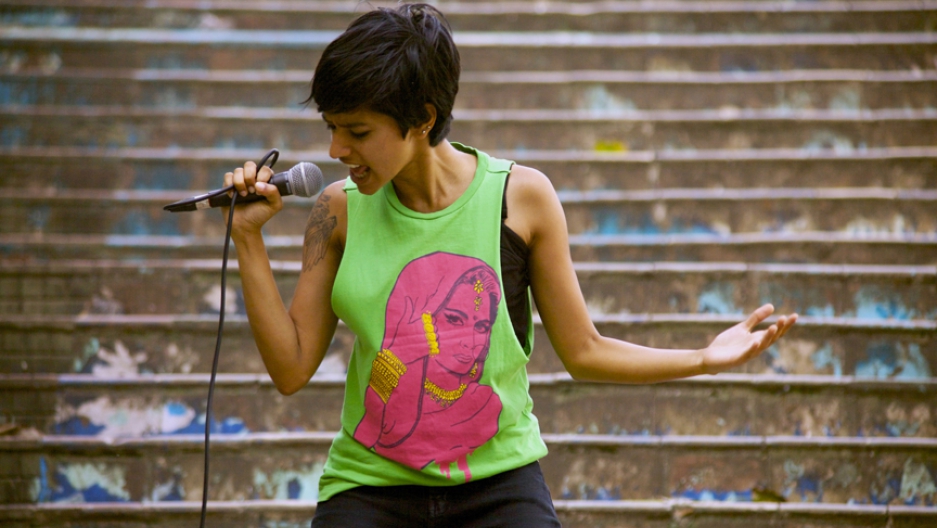 Sofia Ashraf may be petite but she has a voice you cannot ignore. Getting to where she is today has been a journey of struggle and self-discovery for her. Ashraf hails from a Muslim family, orthodox in its ways but that didn't stop her from pursuing her passion. "I have always loved being on stage and performing. I also liked writing, which eventually became rap," she says, adding, in the early days, during her college, she used to rap wearing a hijab and earned the nickname—The Burqa Rapper. You will find videos of young Ashraf rapping with full gusto on YouTube. 
At the heart of Ashraf's rap was the need to show the true face of Islam and not what it is portrayed as, "It was all about calling 'a spade a spade, not an Islamic spade'" she explains. Her empathetic lyrics drew the attention of Nityanad Jayaraman, known for his anti-corporate collective called Vettiver Koottamaippu, who at the time was bringing together young voices and artists to give them an open forum to talk and discuss issues that ailed them. 
Vettiver Koottamaippu is at the core of Justice Rocks, a copy-left initiative. Kodaikanal Won't, Ashraf's rap about mercury poisoning in the hill town was part of the festival's initiative. For Ashraf, the success of the song in 2015 sealed the deal as a new age rapper and musician. She has rapped in the song Jiya Re from the 2012 Shahrukh Khan starrer Jab Tak Hai Jaan. She has also performed for Tamil films Maryan in 2013 and Innimey Ippadithaan in 2015. In 2018, a sequel to the song was released—Kodaikanal Still Won't—on YouTube where the video calls out Unilever for environmental racism. 
Ashraf's last album took three years in the making. It addresses many social issues and mindsets. For instance, one of the songs is titled Embroidery Bitch—"Somehow men have hijacked the 'cool' factor from all things. All things macho are considered cool but not effeminate activities such as embroidery," she explains her thought process behind the theme of the song. 
While Kodaikanal Won't is a parody of Cardi B's Anaconda, Ashraf's personal rap style is inspired by Sri Lankan M.I.A. "She has truly embraced her culture. MIA has very distinctive sounds, accents and stories that only she can do and are directly related to her background. Before listening to her body of work I used to rap in a stereotypical American accent—that's pretty much how everyone who raps has started off," explains Ashraf. 
I love performing but I can't sing," says an unabashed Ashraf adding, ""I love and always have loved rhythm and poetry." She personally prefers Trip Hop over Hip Hop, it allows her to work with Indian music and weave in the spoken word better. 
"Art has helped as therapy when I would feel alone, unable to express or share how I felt," she further says adding that it overwhelms her to see so many women and kindred spirits reaching out to her with their stories of subjugation. "And it wasn't just Muslim women but from all communities and religions." As a step forward in her creative journey, Ashraf is now a director with Netflix's Behensplaining and Tinder India YouTube ad. 
Ask her for change that will make us a more equal society, and she promptly says that the change needs to take place at the grassroots. "Men need more women friends to understand us better. They need to ask questions when they don't comprehend. Women too need to encourage an open dialogue and not be dismissive," Ashraf says. 
Alicia Souza 
Illustrator and Entrepreneur | Alicia Souza Studios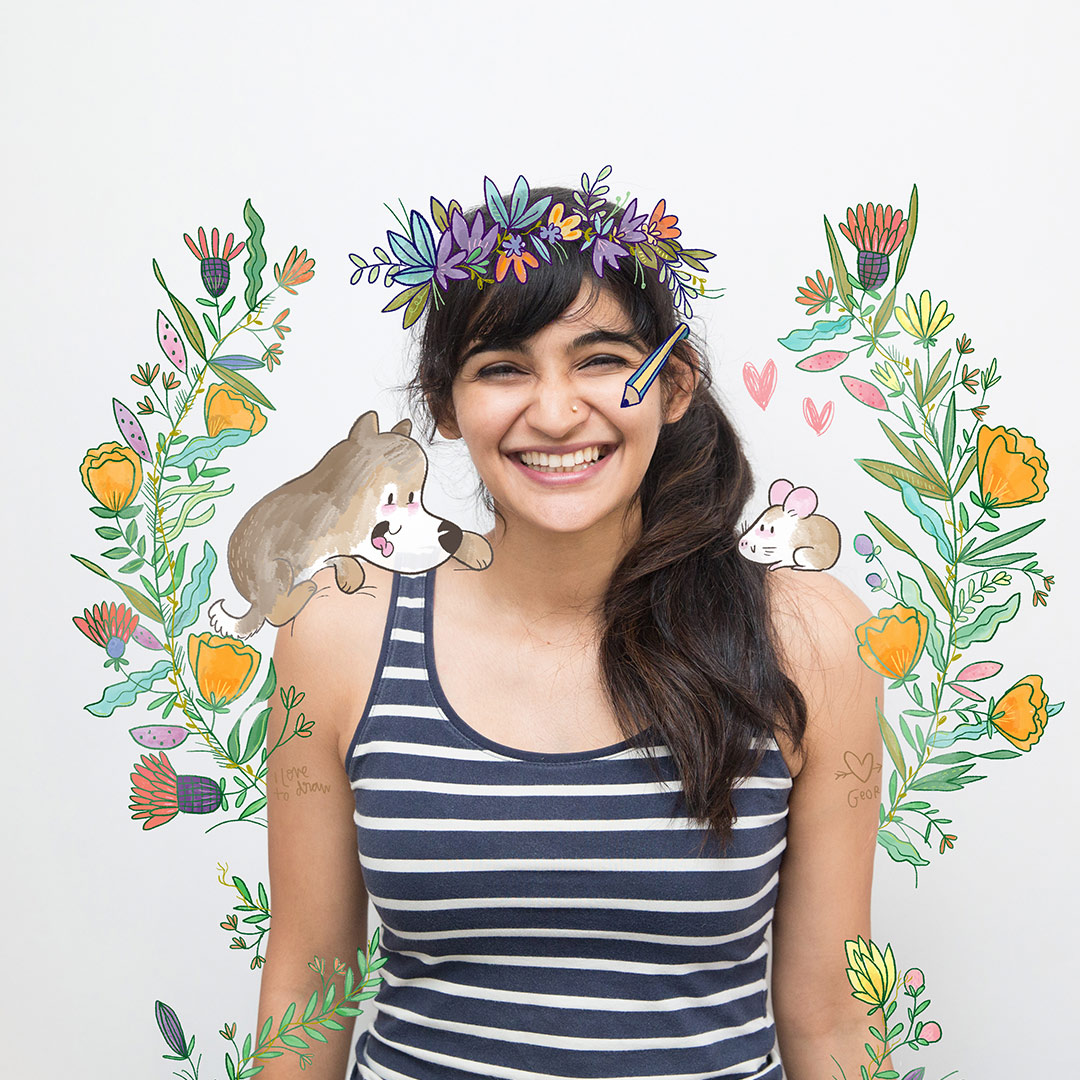 If you've followed Alicia Souza on Facebook or Instagram, you'd be familiar with her adorable characters—Charlie Brown the canine, guinea pig Henry-Oats, husband George and baby Ollie. The illustrations about her daily life and moments are endearing. She is the perfect example of a person becoming the brand, simply because she has the uncanny ability to bring a smile to your face, whether you like it or not. For an illustrator like Souza, nothing could be more satisfying. In her own words she describes her work as, "Colourful and detailed. Fun and Serious. Busy and happy."  
But before being an endearing illustrator and fledgling entrepreneur, Abu Dhabi-born Souza was a Communication Design graduate from RMIT University, Melbourne who moved to India in 2010 to co-found Chumbak, a quirky India-themed lifestyle brand. Souza parted ways with them in 2011 to become an independent illustrator—"I think it was a year later, when I had many people ask for merchandise from my drawings posted online. I did a little flea market, sold out and that's when I realised that starting a business was an obvious opportunity. From there it's been an incomparable journey." 
But no endeavour is without its ups and downs. For Souza it was to acclimatise as a freelance illustrator and stay focused and disciplined to ensure a work-life balance. Now the same discipline has extended to her latest venture, Alicia Souza Studios. But challenges remain. "My biggest challenge is juggling the creative and the business side of things. I think realising and acknowledging that there will be creative sacrifices is a realistic way to work and striking a balance between the two is ideal," she says. Souza is obviously the creative mind while her partner handles the business of the company. 
There are clearly times, when she has too much on her plate—a new and fast growing business and associations, needy pets and a family—but her enthusiasm and energy never wanes. "A realistic schedule, a good night's sleep, fur and chips," Souza shares her secret. She has quite an appetite for chips of any kind, going by her social media profiles! 
Souza relies on social media to market and promote her fast growing range of souvenirs, stationery and accessories. Social media, time and again has proved to be a slippery slope for influencers and brands alike. "What I share online are things that I don't mind sharing with friends and acquaintances. With that in mind, it's easier to know what you would and would not share with the world. There are a lot of aspects about my life that I don't need to share; it's a personal line one draws," Souza explains of her strategy with her illustrations. 
There is undoubtedly a long-way to go for Alicia Souza Studios but it is on the right track thanks to the woman behind it who is not afraid of saying that she had "no Plan B it and HAD to make it work," when she started freelancing. What kept her going was her love for what she did—art was an integral part of her life even as a child—with supportive parents who never drew boundaries. 
A success story that brings a smile on your face! 
Tanvi Johri 
Entrepreneur, Founder | Carmesi 
After completing her management degree, Tanvi Johri was sure that she wanted to work for start-ups. It was during her time with these fledgling companies that she saw how business models, consumer acquisition costs and other pain points were affecting overall growth of these companies. On one such stint, a start-up shut down, leaving Johri unemployed. It was at this time that periods and feminine hygiene products gained stronghold in her thoughts. 
"Till then menstrual periods was one of those monthly inconveniences that one wanted to be rid of. The ensuing rashes, allergies and discomfort, even if discussed, is never looked at from product innovation perspective," says Johri. It is coincidental that during her graduation, living in a hostel, she came across similar issues amidst her peers. In addition, most sanitary napkins and feminine hygiene products are made of plastic, which cause a disposal challenge. "There are no mandates in India to declare what sanitary napkins are made of," Johri adds. 
This led to the birth of Carmesi, an all-natural feminine hygiene product company—the name means crimson in Spanish. Johri boasts that Carmesi has the thinnest sanitary napkins in the market, which are made using bamboo fibre and corn flour. "With these ingredients, your body is not exposed to any harsh chemicals and the softness allows for comfort," says Johri. And with proper disposal, these used sanitary napkins and liners will decompose within two years! 
The only drawback is the premium on Carmesi products, a pack of 10 costs Rs 299—"Our pads cost more than what is available on supermarket aisles," says Johri and this is not just about high taxation of feminine hygiene products. She explains that in a country such as India where feminine hygiene is a challenge in rural areas, the priority has always been about making sanitary napkins cheap and affordable. But there are limited options at the other end of the spectrum, where women are willing to pay extra for comfortable, sustainable products that is better than the rest. "If we can invest in high end skin care products, why not intimate care product," Johri poses a pertinent question. "Once a consumer gets used to the product, they do not want to use anything else, a year's worth of supply of sanitary napkins within Rs 2000-3000," she says with pride. 
Johri is fully aware of the stigma and shame that feminine hygiene and intimate care products carry. It was a prime reason to design the packaging that adds a sense of sophistication, "a woman should be okay to carry the pads and not embarrassed," says Johri. Carmesi's campaign shows real women proudly holding up sanitary napkins, which was an affront to many. "We got so many messages of disgust saying how could we show such images and talk about menstruation so openly," Johri explains the archaic thought process of the society. 
"We have a long way to go to have a truly open conversation about menstruation but someone has to take a stance and step up," Johri says and hopes Carmesi is doing just that. She also believes that women need to lead by example, women need to talk about menstruation openly and men will follow. "At a recent event, it was the men who were pushing the women to check out Carmesi products based on just the packaging!" There is definitely hope. 
Shweta Rathore 
Physique Athlete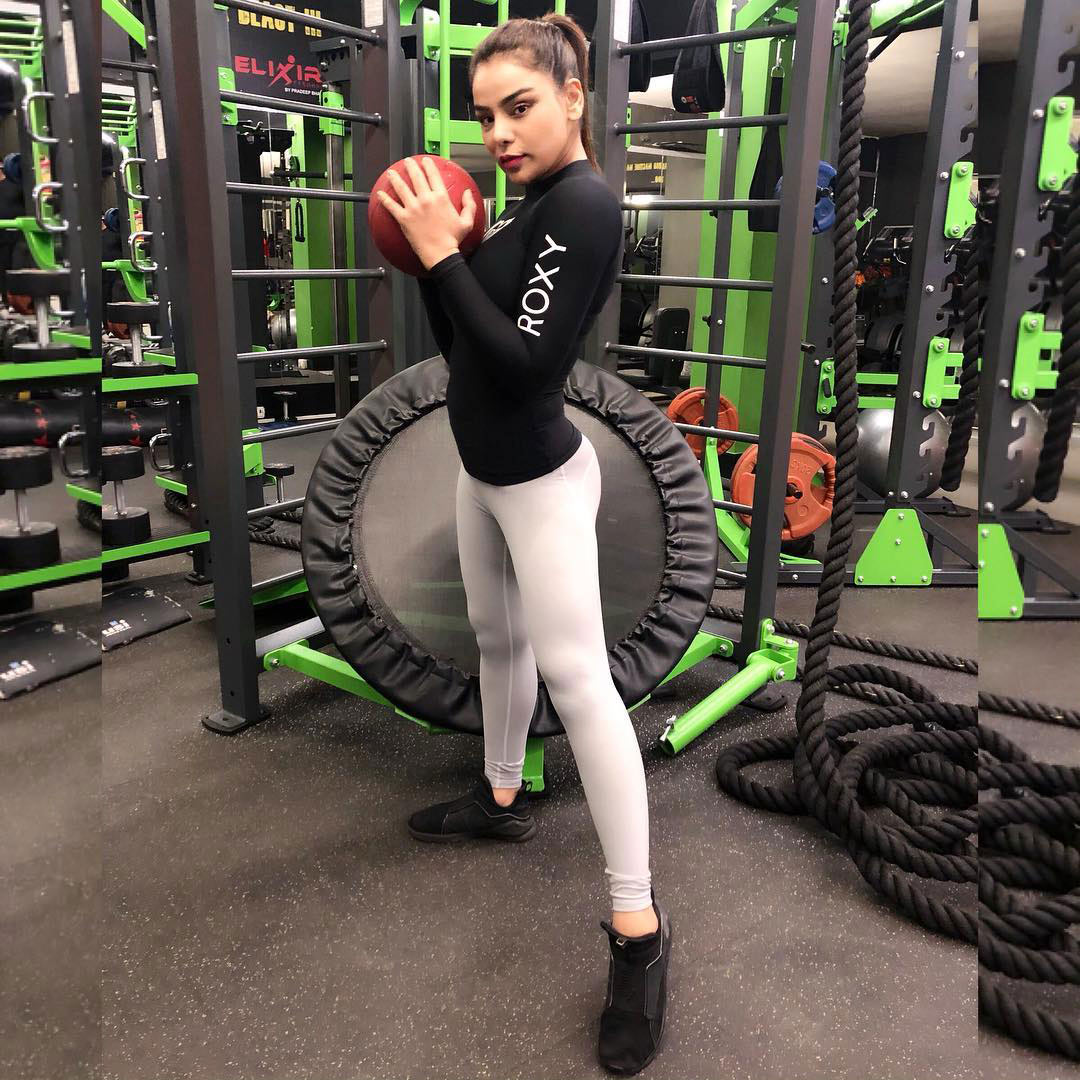 There are very few Indian women who have displayed unbelievable courage by stepping in to male-dominated arenas and breaking gender stereotypes. Where most of us are aiming at becoming doctors and engineers, seldom do we hear someone say, 'I want to be a physique athlete'. But, Shweta Rathore was different. 
Rathore's fitness journey began early. She started working out at the age of 15. Her love for fitness was such, she would even skip tuitions and go to the gym instead. "It took some time for my family, mainly my father, to realise how passionate I was towards it. But after they saw my dedication and transformation, they became supportive. And today, they are my biggest strength and support system," she added. Now, given her love for the gym, one would assume she was focused about foraying into sports since the beginning. However, it was otherwise. She donned several hats – from an engineer, philanthropist, marketeer to an entrepreneur – before she finally became an athlete. In 2014, she created history by becoming the first Indian female body builder to win a medal at a world championship. More accolades - Miss Asia 2015 Fitness Physique, Miss India Sports Physique Champion 2015, Miss Maharashtra Sports Physique Champion - followed in the coming years. 
The poster child for a growing number of female physique athletes in India, Rathore had to face a fair share of obstacles. This included daily gazes, lack of sponsors, and lack of guidance. When asked about the same, she says, "Not just sports, most fields are male-dominated. However, things are changing. I knew these issues will come, so I had prepared my mind well in advance for the challenges. As women, we need to understand that we are stronger and if we are determined to do something, no one can stop us. You must be clear and focused in your head. Also, you must be fit mentally and not just physically to face them." Lucky for her, she was prepared and received immense support from her family. 
For Rathore, the journey has never been about proving things to people, her aim is to learn and then educate and inspire people, who share the same dream. She uses her social media accounts to do exactly that – create more awareness about the sport, educate people about fitness, and inspire followers to work hard towards their dreams. 
To help other women, who wish to take up this sport, the international athlete has also started an academy called Fitness Forever. "The basic goal of the academy is to support and help potential talent with regular classes, workshops, and seminars - right from grooming to proper exercises," she explains. 
Falguni Nayar 
Entrepreneur, Founder | Nykaa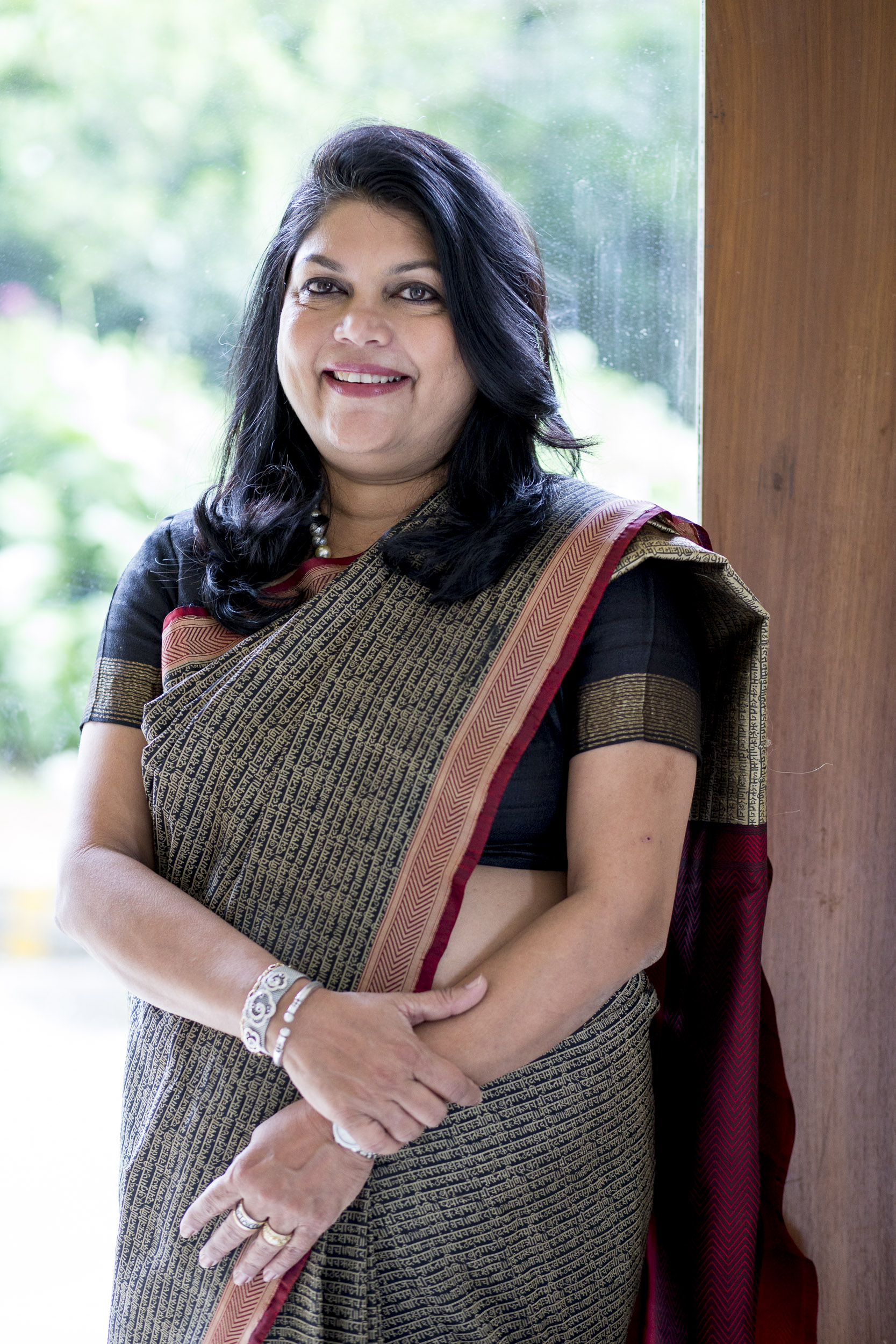 Entrepreneurship is an itch that needs to be scratched. For Falguni Nayar after spending 25 years in the finance sector, which included a fair amount of time as an investment banker and managing equity portfolios. She has seen businesses flourish or perish and learnt from them—"My background allowed me to size the market very well," she explains. 
In her long and extensive career Nayar has not been treated differently, "I feel that as long as you're willing to lean in, there are no boundaries," she says. She herself comes from a family where her mother helped out in her father's small bearings business. She does agree that work culture has evolved and become more inclusive. "The work culture now understands and encourage women to be as proactive as possible. Women too are forthcoming and aware of their capabilities and rights. With the various hats women don, it is extremely important to have an empathetic and flexible work environment. We are gradually getting there," Nayar says. 
The choice of venturing into beauty space was both personal and practical for Nayar. She uses international brand Sephora, where there is a huge array of brands available that a consumer can choose based on their comfort. "I saw the need for a multi-brand retail format that gives unbiased advice to consumers, being able to guide them on the right products for their beauty and health concerns. It was a risk I was willing to take," Nayar says. And the risk paid off, Nykaa is already nine-years-old with plenty of happy customers. 
Of her business strategy for Nykaa, Nayar elaborates, "I believe that the amount of spend, whether on marketing or business building should be in line with the size of the market. A lot of Indian startups tend to spend much more than what it justifies. A lot of startups are not able to do that – they develop great products however the amount of marketing spends commensurate with developing that business is too high compared to the size of the market." She goes on to give the example of Uber, which was able, through new technologies, to create a new market and were a success because they could judge the underlying demand and need. According to a KPMG research beauty and wellness market in India was to Rs 80,370 crore by 2017-18 which has put both Nayar and Nykaa in a secure position. 
The brand has grown strength to strength, first from making global beauty brands accessible to whole of India via e-commerce and then to introduce Nykaa's own brand that offers both quality and great value. "But there is a lot that remains and we like to continue on the journey to educate women, maybe in local languages, and penetrating deeper into the country. We would like to continue making a meaningful impact to their lives, their confidence and their journey," Nayar says of her vision for Nykaa. There will be more physical stores so customers can choose whichever format they want to interact with the brand. 
Kirti Kulhari  
Actor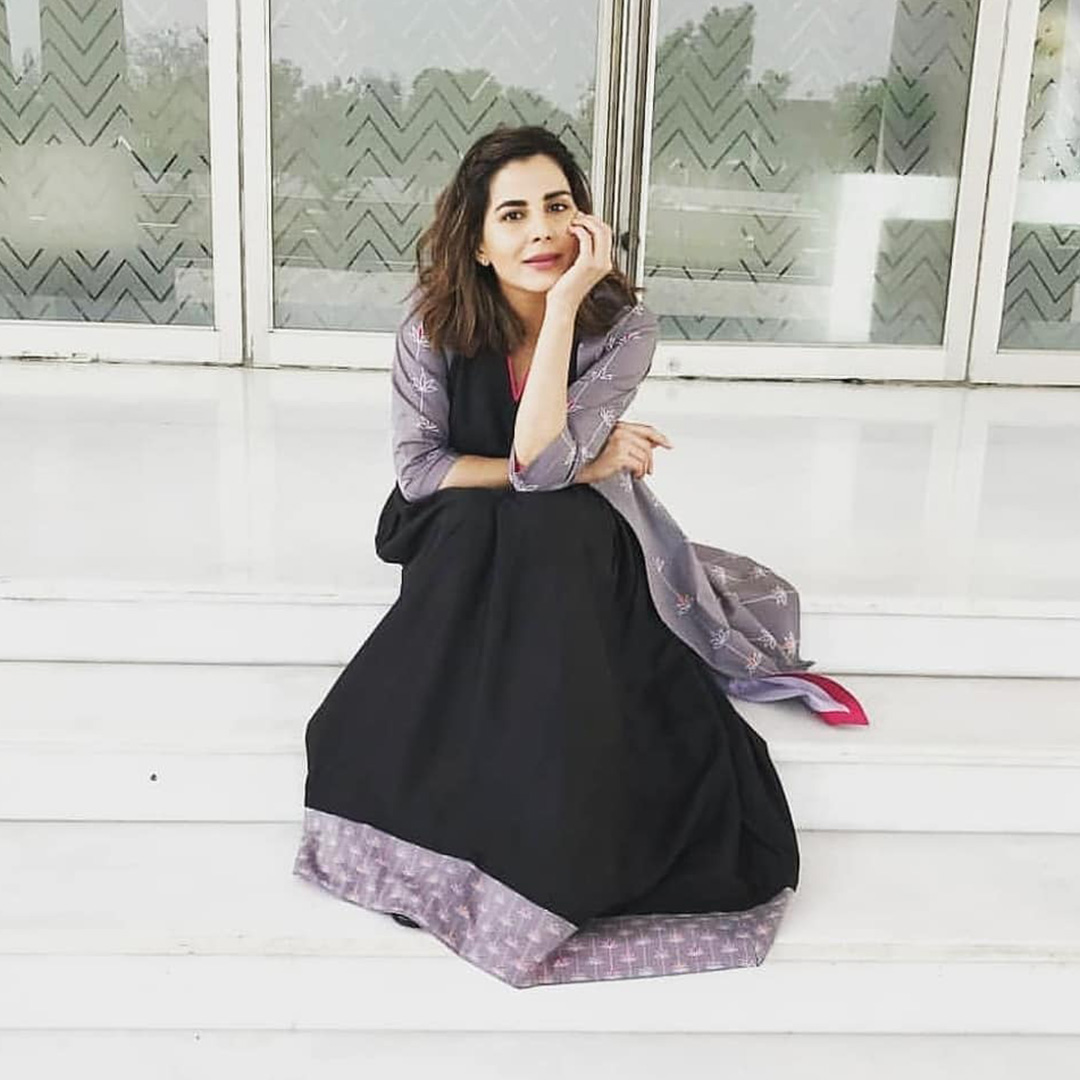 In a career spanning almost a decade, Kirti Kulhari, who was recently in the web series Four More Shots Please and Criminal Justice: Behind the Doors has never ceased to surprise audiences with her choice of roles – from a victim standing up for her rights in Pink to putting on the Indian Airforce pilot's uniform in Uri. Her belief is that one shouldn't be afraid of taking up unconventional roles and, break stereotypes and clichés. Her journey to where she is today has not been a cakewalk, but the actor says there's no greater pleasure than pursuing what you love. 
After completing her Masters' in Communication and Journalism, the Mumbai girl forayed into acting. Kulhari's initial thespian years were marked by theatre plays and TV commercials. It was in 2010, when she debuted in Bollywood with Khichdi: The Movie. However, she came into the limelight with her stunning performance in Pink, which released in 2016. This was the time when she made the industry actually sit up and take notice of her talent. 
What is applaud-worthy, is that ever since she has gained stardom, Kulhari is using her position to help make a difference in the film industry. From nepotism to gender equality, and representation of women in Bollywood films, there is hardly a pressing issue that she hasn't spoken about. When asked about movies reinforcing gender inequality, Kulhari agrees and says, "The impact can be seen both onscreen and off-screen. Onscreen, it is the kind of roles offered to women and their overall representation as mere arm candies. Now, if you look off-screen, there isn't a safe working environment for women, no equal job opportunities, and if at all there are any jobs, there is disparity in wages." 
So how does she think things can change? "Women need to stand by each other instead of competing, especially today, because it is a known fact that while we individually ask for understanding, support, and fight for equality, we find it tough to offer the same to each other," Kulhari says. It is important to understand that it is a collective fight, not an individual one. And while the world can take its own sweet time to change, sisterhood is the need of the hour. She adds, "Solidarity, standing by each other and for each other should be the first and the most important step in this direction." 
With inputs from Shraddha Varma.
Photo: Falguni Nayar, Tanvi Johri, Alicia Souza, Arjun Charanjiva, instagram.com/iamkirtikulhari