Scrolling down contenders of the Word of the Year title by Oxford Dictionary, in the last decade, scarcely scores any confidence in modern day living. Consider these words: climate emergency, climate crisis, eco-anxiety, ecocide and global heating, to name a few. It's enough to make any VSCO girl scream and discard her bamboo toothbrush, run straight for the hills. But worry not, we speak to experts who help us embrace slow living and a sustainable lifestyle in the first year of the new decade, one doable step at a time. 
Going Farm-To-Fork Gracefully 
The Netflix documentary Game Changers threw the spotlight on the latest edible movement of going plant-based. But whether you are a meat eater, flexitarian, pescatarian or vegan, there are habits that will help you embrace a holistic diet going ahead. We speak to Delhi-based Radhika Khandelwal, Chef-Owner at Fig & Maple and Ivy & Bean, who shares some insights: "The coming decade promises to be one where people will be more conscious about what they eat, how they eat it, and where they procure what they eat from." 
1. Grow your own produce
So what if you don't have a lovely garden? Use your kitchen window sill or balcony for herbs or spices for a bit of home farming. Think lettuce, chillies, spinach, carrots, even beetroots, and herbs such as oregano, basil and parsley. Then you can season your cauliflower and vegan cheese pizza with herbs and tomatoes plucked straight from your flower pots. 
2. Swap a mainstream ingredient
An easy food swap (like rice or wheat) with an ingredient that's more diverse (like millet, barley, or buckwheat). This will help you stave off possible allergies due to GMOs, and eat locally grown, ethnic produce while supporting marginal farmers. As far as possible, try and choose organic, non-GMO grains.  
3. Source produce consciously
Elbow your way to the local farmers' market that are sprouting up across Indian cities to choose  from the beautiful, knobbly irregular-shaped produce that is fresh and straight from the soil without sweating over the airmiles. It's time to ditch the perfectly shaped and polished veggies in supermarkets. Don't forget to carry your own shopping bag with you! 
4. Preserve food
According to John-Hopkins medicine, there is a very pertinent connection between the mind and the gut. Rather than guzzling down probiotics, why not chomp on gut friendly foods? Khandelwal recommends using techniques like pickling, fermenting, jamming, etc., to get all the good microbes in your tummy doing their bit. 
5. Eat the rainbow!
 "A diverse diet is good for the body and good for the planet!" says Khandelwal. Add generous servings of fruits and vegetables across the colour spectrum on your plate, giving you different vitamins, minerals and fibre, while being low in fat and calories. 
Travelling Responsibly 
Tourism is known to leave a big, fat indelible footprint across earth. But it doesn't have to be that way. A lot of tourists are becoming aware about their carbon footprint and environmental impact. In fact, reports state that around 38 per cent of Indians will adopt slow travel this year.  
Shivya Nath, Author, Blogger and Founder of The Shooing Star, and responsible traveller, set out on her first solo trip in 2011. "In the age of over tourism and in the midst of a climate crisis, responsible tourism is not just a pressing need to protect the incredible natural and cultural heritage of our world, but is also the only way we can still find authentic experiences, engage meaningfully with locals and savour the pristine beauty (or what remains of it) on our planet," says Nath. 
6. Expand the travel narrative
We need to transform our guide-book driven travel narrative and embrace something experiential. "We need to expand travel to experiences that stimulate us and move away from the peer pressure of seeing or doing something just because it's marketed as THE thing to do," she says. So, the next time you decide a holiday, look at a food experience, the art, the music and culture of a region, rather than vying for a selfie at the 'in' spot. 
7. Go off season or choose countries off the beaten track
 Avoid being one of the sweaty hoard of tourists that arrives at a tourist destination during peak season when countless others descend as well. Shimla's water crisis two years ago is a scary reminder of tourism's negative impact on a destination. "The most practical tip to fix this imbalance is to prioritise countries or regions where locals are still genuinely curious to meet travellers, and can still reap the positive benefits of tourism," says Nath. 
8. Opt for eco-friendly, local-run accommodations
Nath, who has stayed in tiny boutique gems such as The Secret Garden in Goa and Sarmoli in Uttarakhand says, "Staying at eco-friendly homes has enabled me to experience the local culture beyond the tourist track, immerse myself in nature, interact with locals doing meaningful work in the area and gain an understanding of the unique circumstances of the people I'm visiting." 
9. Walk, cycle or take public transport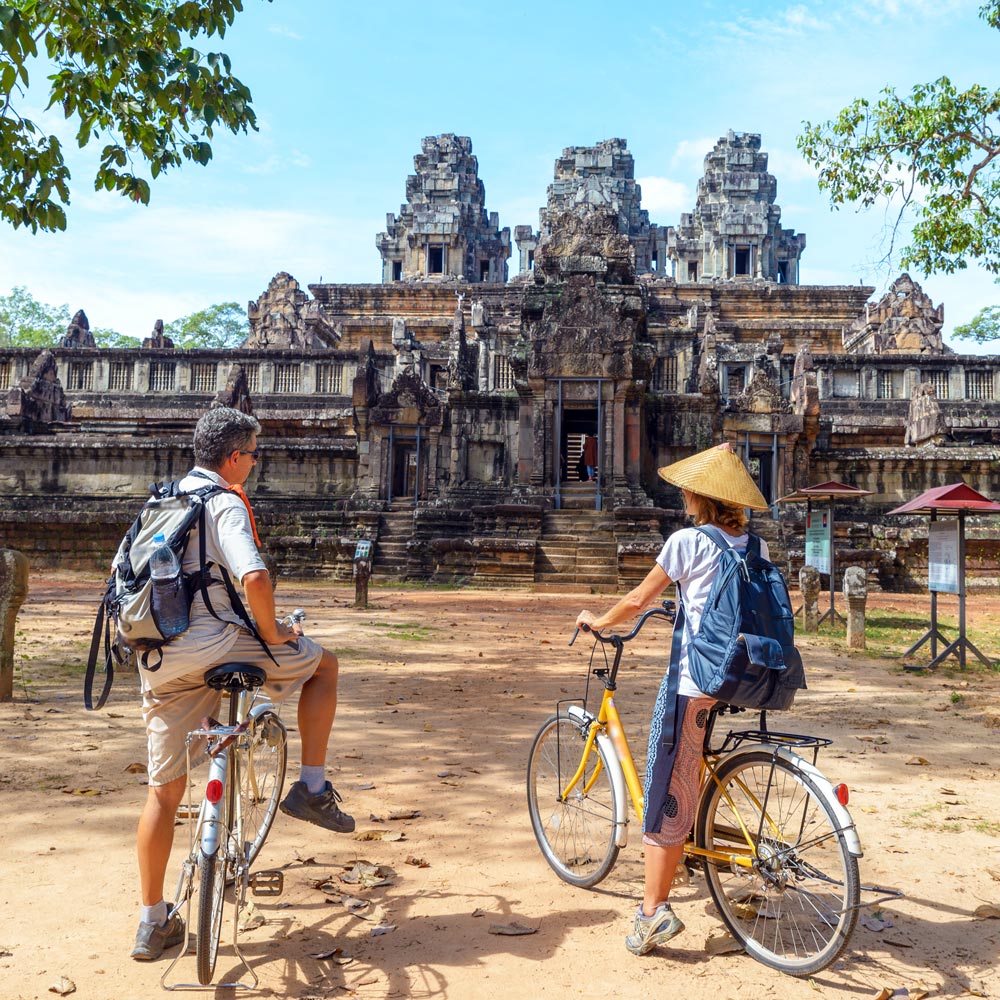 While you can be awfully tempted to jump in the next Uber when you're on vacation, Nath recommends you slow down and smell the roses, enjoy scenic locales and reduce your carbon footprint. This is the most immersive way to discover a new city. 
Building a Sustainable Home
Our homes are sanctuaries in a world plagued by busy-ness. In the times of Marie Kondo, a clutter-free home not only keeps good energy flowing, it frees up resources for you to spend on something much more valuable: experiences. Jenny Pinto, Founder of Oorjaa, a design studio that handcrafts sustainable materials into lighting solutions, tells us how to go green at home and incorporate sustainable living practices.  
10. Be mindful of your purchases
"Do I really need this?" Pinto asks you to question every purchase, however enticing—home theatre, laptop, cooking stove, and wine cooler. She advises the same restraint when you want to throw something away. "Many things can be recycled, repurposed or restored creatively," she says. Dispose rubble and household items properly. Rubble can be used to landscape the gardens, or even something innovative like building a feature wall.  
11. An intelligent home design 
Living within four walls can be restrictive, so if you have the privilege to build or reconstruct your own home, Pinto advises you to design an energy efficient home. Account for ventilation to reduce the use of an AC. Bring in natural light into your home through windows. Add solar heaters and switch to LED bulbs. And finally, add a composting system and use water saving devices in your home.  
In the Pink of Health
With stress, lifestyle diseases and depression on the rise, the popularity of holistic healing and wellness is understandable. Managing stress through yoga, meditation and pranayama, and turning inwards can enrich your outer world faster than any blingy bauble. Dr. Hansaji Jayadeva Yogendra, Director, The Yoga Institute, the world's oldest yoga organisation, tells us to make changes slowly, rather than suddenly and based on the latest fads in glossies. She says, "Always follow what your body is comfortable with. Yoga says to be with yourself, understand yourself. Observe which food suits you and which doesn't, which routine suits you and which doesn't and make your life accordingly."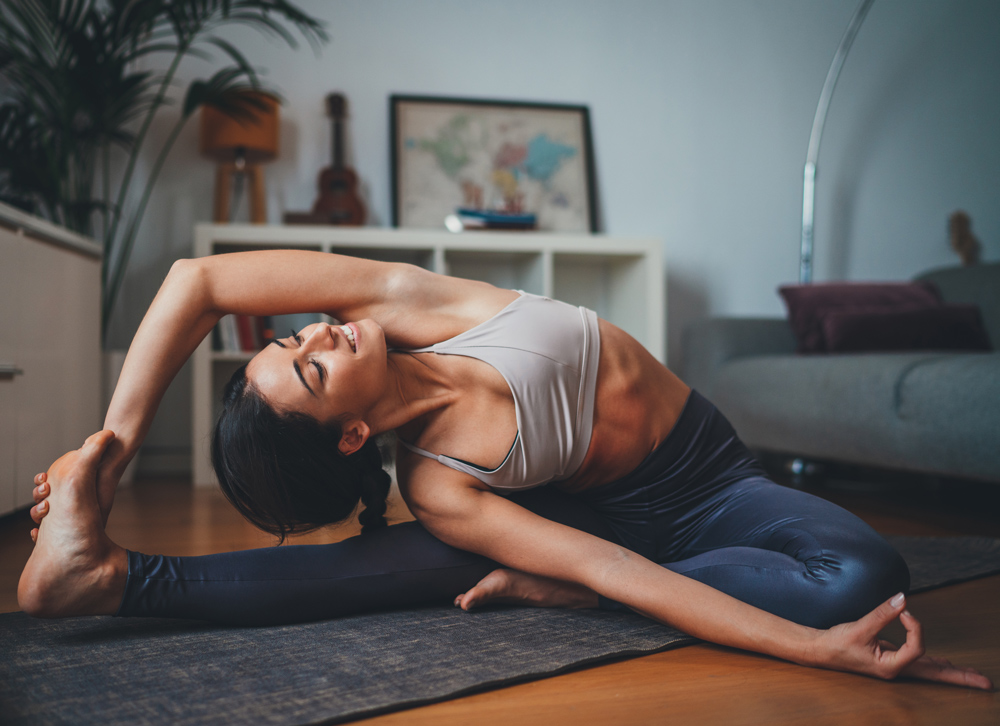 12. Eat home-cooked and fresh food
Focus on 'Ahar' eating four times a day, she says. Food needs to be enjoyed, without skipping any meal (breakfast, lunch, snacks, and dinner). Drink liquids while eating and focus your awareness not only on what you are eating, but also how much.  
13. Rest and Recreation with a dose of discipline
A healthy dose of 'Achar' or discipline is essential in modern day living where you laze around in the bed past noon on the weekends, or binge watch Netflix the whole day in PJs. "Discipline solves half your problems," she explains. Add to that some 'Vihar' or rest and recreation, says Jayadeva Yogendra, whether it is sports thrice a week, a good stretch with yoga, or a refreshing walk in the neighbourhood park.  
14. Food for thought
Think positive thoughts, remain calm and composed in every situation for a balanced state of mind. Meditate. Sit with yourself alone each day for some time, analyse where you are and where you want to go and work towards your goal.  
Embracing Clean Beauty
With pictures for the 'gram and social media having exploded to the stratosphere, naturally looking good is paramount. But in our polluted cities, is there a gentler way of looking good without another layer of chemicals? DIY masks, face scrubs and other grandmother's recipes are soaring in popularity, so before you reach for the turmeric latte, slather some of the fresh tuber on your face. 
15. Protect your skin with layers
"Pollution is the biggest aggressor of skin issues that causes inflammation, damages collagen, disrupts the skin barrier, and consequently accelerates ageing," says Nandeeta Manchandaa, the founder of Enn's Closet. Therefore, it's important to create a protective layer with a toner, serum, moisturiser, and sunscreen to form a barely-there yet efficient barrier between the pollutants and skin. Manchandaa recommends people switch to natural, safe and chemical free products, so that the harmful ingredients don't penetrate into the bloodstream and cause harm in the long run.  
16. Embrace ancient tools
Whether it is a kansa massage wand, a jade roller or Gua-sha, there are ample traditional beauty tools you can add to your arsenal to give you skin a lift, without resorting to invasive, painful procedures. "These tools offer a holistic approach to beauty and wellness, firmly rooted in their respective cultures. This traditional system believes in prevention and daily tending, helping in regular detox to prevent the onset of disease" says Rajni Ohri, founder of Ohria Ayurveda, which has created the Tridoshic Kansa skin massage wand for clean beauty warriors. 
17. Substitute chemicals with DIY
Instead of slathering on a body wash with micro beads, use a gram flour and masoor dal ubtan. In place of chemical filled shampoos, use a mixture of amla, reetha and shikakhai. Eschew moisturisers, and rather slather on some body oil. The internet is full of granny's beauty tips, so log on to glean wisdom from our ancestors, with proper precaution.  
Consume Fashion Responsibly
The $2.5 trillion fashion industry is touted as the second most polluting industry in the world, accounting for more than eight per cent of the global climate impact, more than the airline and shipping sector. So, before you click on the buy button for your next fast fashion purchase, stop and think of how you're impacting the planet.  
18. Embrace smaller, slow fashion labels
Buy slow fashion labels, which follow ethical practices and are gentle on earth. However, balance consumption by deliberating over every purchase. And if you buy one, give two pre-loved clothes away. "Being conscious of your consumption and buying lesser but better makes you want to automatically pick up clothing that has a story behind it, because you know it's going to be in your wardrobe for a long time" says Natasha Tyagi Sachdeva, founder and Head of Design and Creatives, Taaka Clothing. 
19. Host clothes and accessories swapping parties
When you don't want to repeat an outfit (blame it on social media!), rather than discard it or stuff it at the back of your cupboard, host a clothes swapping party, where you and your friends and siblings can refresh their wardrobes, while it being easy on the pocket, says Tanya Jain, founder of slow fashion label, Pasithea. 
20. Refresh your old clothes
Give a new lease of life to old clothes says Tyagi Sachdeva, who adds small badges or hand embroiders small hearts, stars or contrast stitch-lines on her old clothes to give them a wee pop. "I also love getting my clothes re-dyed to give them a new life," says the designer, who also rushes to the darzi to patch clothes together to remake them with patches or repurpose them.  
Photo: Shutterstock