If there is one thing that the advent of OTT space has guaranteed, it is the availability of diverse content and great stories. The other thing it has managed to do is give us characters of all shades possible! More than the men, it is the women who have managed to surprise us with their ability to take on characters that are, at times, far removed from their image. Just a few days ago, the gorgeous Madhuri Dixit-Nene made her debut on Netflix with the show The Fame Game. Playing a Bollywood superstar who is struggling to hold on to her success even as her family life is falling apart, the gifted actor delivered a noteworthy performance.
Here are, what we think, some of the most impactful performances by female actors on the OTT space in recent times.    
1. Shefali Shah in Delhi Crime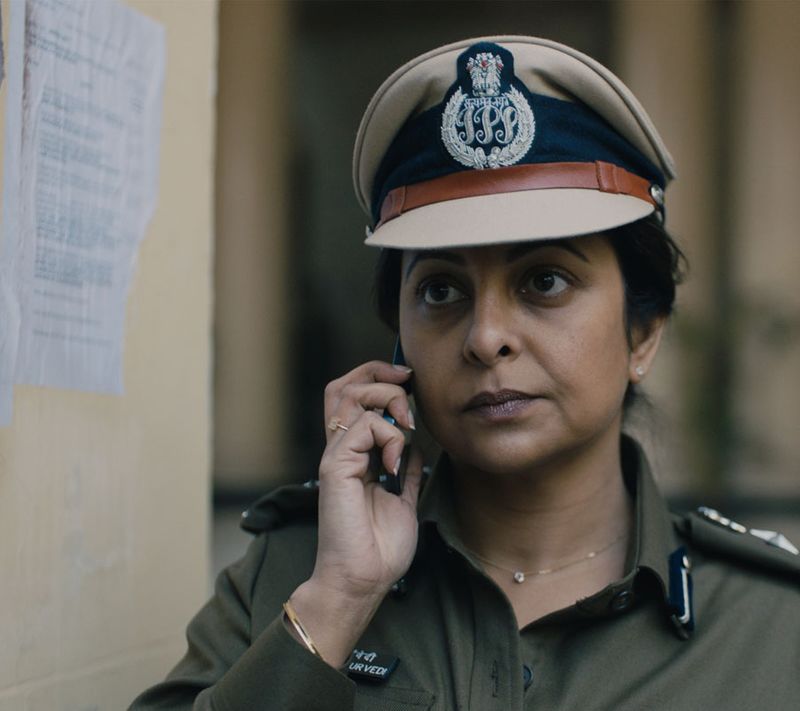 In 2019's critically acclaimed and award-winning series, Delhi Crime, based on the infamous Nirbhaya rape case, Shefali Shah plays the role of DCP Vartika Chaturvedi who is in charge of the investigation. Shah gave her all to the role of the no-nonsense cop and it's considered one of her career-best performances. Watch her in the scene where the extent of the rape victim's trauma is revealed to her and see the numerous emotions flit across her face. No wonder she is considered one of the finest actresses of our times.        
Streaming on Netflix
2. Raveena Tandon in Aranyak
It had been a while that the audience had seen Raveena Tandon play a full-fledged role on-screen. The 'mast-mast' actress who has mostly portrayed glamorous roles in movies, barring a few projects such as Daman, Aks, Shool and Maatr among others, chose to make her OTT debut, with Aranyak, in the headlining role of a police officer from Himachal Pradesh who believes in old-school investigation methods. Not only does she rise up to the challenge and deliver a stellar performance, but she is also the perfect foil to Parambrata Chatterjee's character.      
Streaming on Netflix
3. Sushmita Sen in Aarya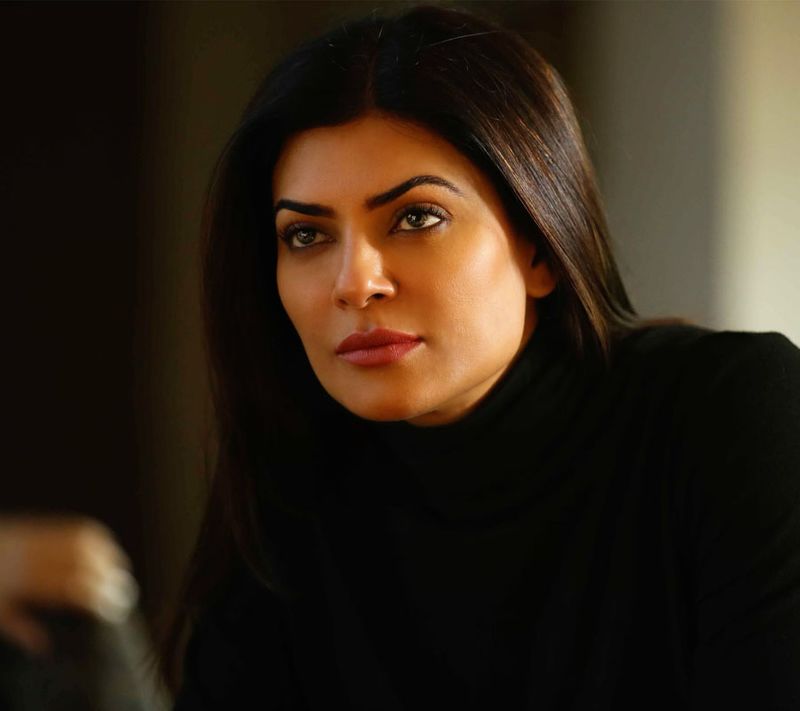 There was much buzz around Sushmita Sen's OTT debut, Aarya, even before it was streamed. She may have been missing from the screen, but her OTT outing proved that her skills as an actor had only sharpened further. In the second season of the show, she plays a wife grieving for her husband and a protective mother with immense finesse. The show depends heavily on Sushmita's ability to carry it on her shoulders; a job that she does with remarkable ease. In the show, she says, "Not a don, I am just a working mother," showing that while she is vulnerable, she has the strength and ability to do whatever is required to ensure the safety of her family. She showcases a certain fierceness that not only resonates with the character she plays on screen, but also the person off it.
Streaming on Disney+ Hotstar
4. Shobhita Dhulipala in Made in Heaven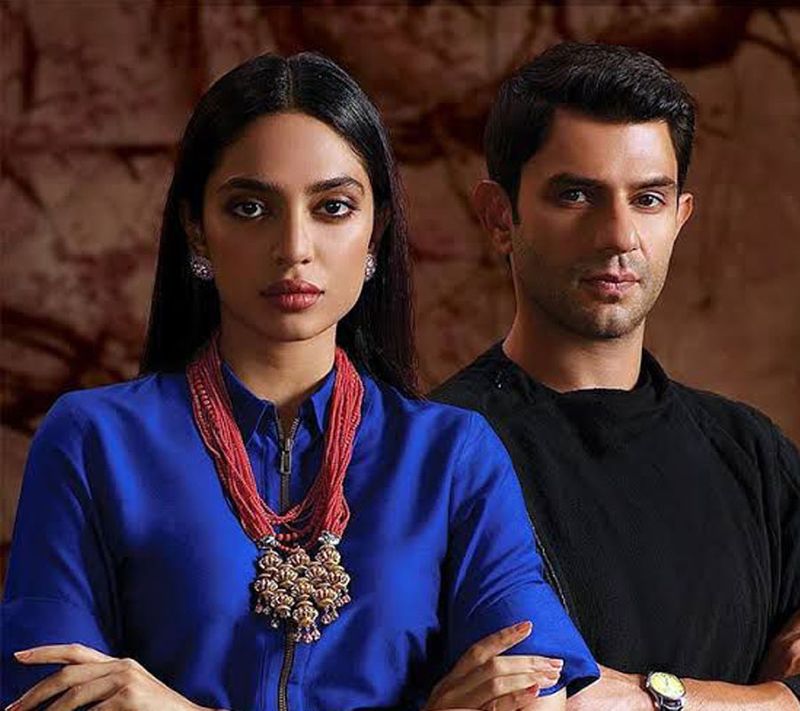 With the kind of projects she has been a part of since the beginning of her career, Shobhita Dhulipala has proved time and again that she is more than just a pretty face. In Made in Heaven, she plays Tara Khanna, a Delhi wedding planner with a rags-to-riches story. A failing marriage among other skeletons in her closet, this is a role that is as complex as they come, and Dhulipala gets right under its skin.     
Streaming on Amazon Prime Video
5. Samantha Ruth Prabhu in The Family Man Season 2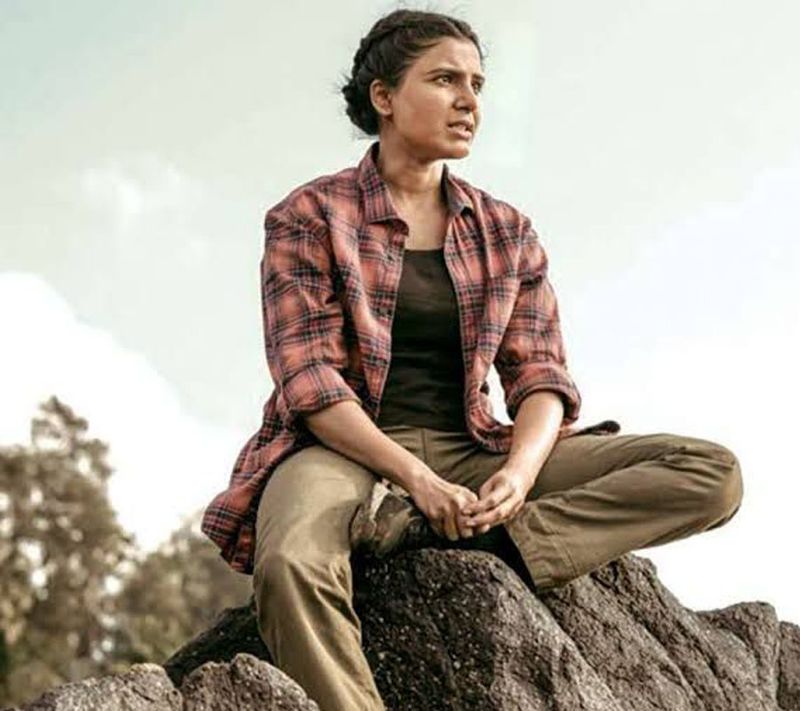 Pivoting completely from the kind of cute, girl-next-door roles that Samantha Ruth-Prabhu was associated with for most part of her career, the actress showed off some serious acting chops as Raji, a Sri Lankan Tamil liberation fighter in the second season of The Family Man. She put her heart and soul into playing the dark and layered role and her effort paid off when she won praise by truckloads for her performance. The show surely opened many doors for Ruth-Prabhu, who is now in talks for a Bollywood film and is all set to make her international debut with Arrangements of Love, which will be helmed by BAFTA-winning Welsh director Philip John of Downton Abbey fame.
Streaming on Amazon Prime Video
6. Sumukhi Suresh in Pushpavalli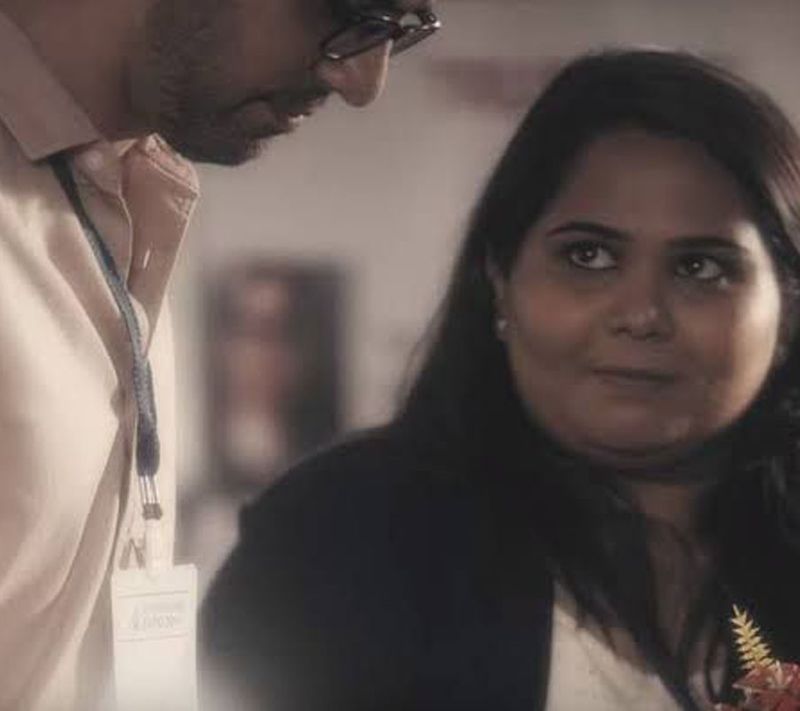 Amidst the plethora of goody-two-shoes female characters, Sumukhi Suresh's Pushpavalli comes as a breath of fresh air. This is a character that is problematic on so many levels, but oh-so-relatable! She is scheming, manipulative and yet, you find yourself rooting for her. She isn't black or white and that's how Suresh plays her – as a woman with insecurities.  
Streaming on Amazon Prime Video
7. Rasika Dugal in Mirzapur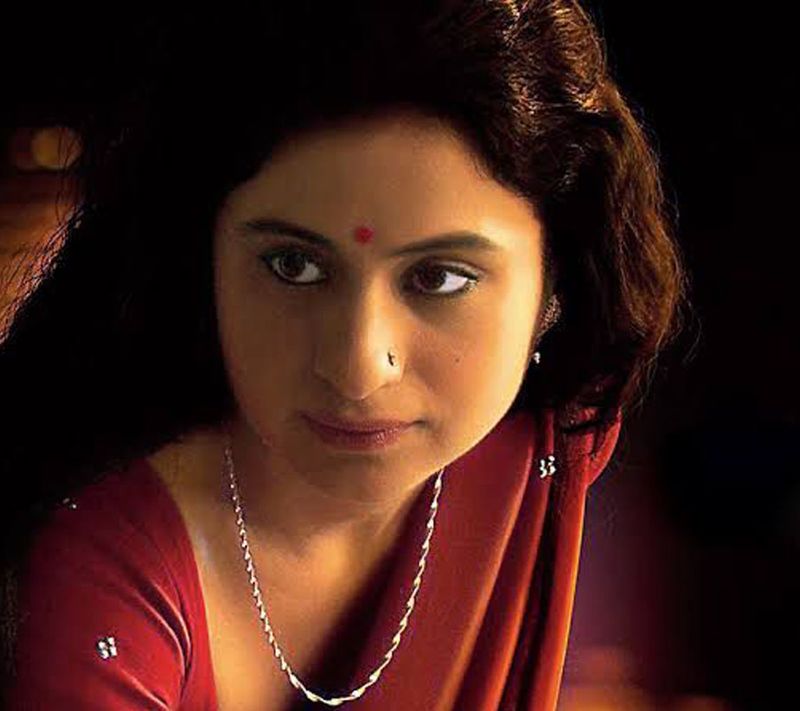 In a show which is all about men, guns and violence, Rasika Dugal stands tall as Beena Tripathi. As the daughter-in-law of the most powerful family in Mirzapur, Beena has spent years being side-lined in a male-dominated household, but she uses all her scheming and manipulative ways to survive in the toxic space. Sexually exploited by her father-in-law, she seeks revenge and when push comes to shove, does not shy away from a bit of violence herself.     
Streaming on Amazon Prime Video
8. Neena Gupta in Panchayat
She's the village Pradhan but only on paper because the seat is reserved for women and it is actually her husband, the extremely talented Raghubir Yadav, who calls the shots. However, as the eight-episode series progresses, the audience gets to see how Gupta's character Manju Devi's graph changes. Often resorting to reverse psychology to get what she wants. Gupta never hits a false note and the power play between her and her husband keeps the audience engaged. She might not have a lot of screen time but even in those few scenes, she hits the ball out of the park.   
Streaming on Amazon Prime Video
9. Masaba Gupta in Masaba Masaba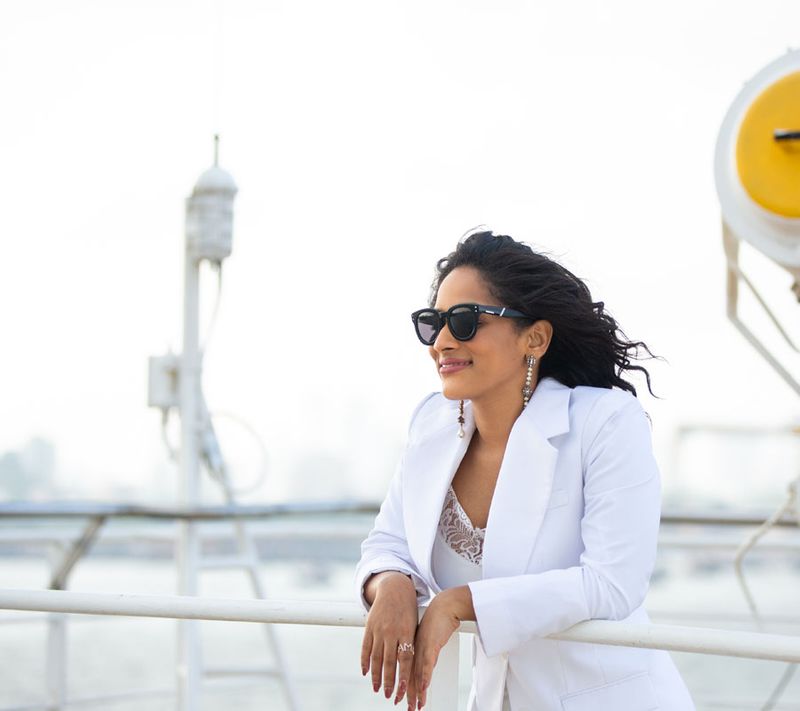 The phrase 'The apple doesn't fall far from the tree' certainly seems to be the case with Masaba Gupta. Acclaimed actress Neena Gupta's daughter and an established fashion designer herself, she chose to step in front of the camera for a web series. What made the success of her debut outing even sweeter was that she had her mom giving her company on screen in Masaba Masaba. The part-fiction-part-biographical show was quite a challenge as it had the fashion designer playing herself and not another character. Immensely comfortable in front of the camera, she is game to taking pot-shots at her own life and laughing at herself.
Streaming on Netflix
10. Geetanjali Kulkarni in Gullak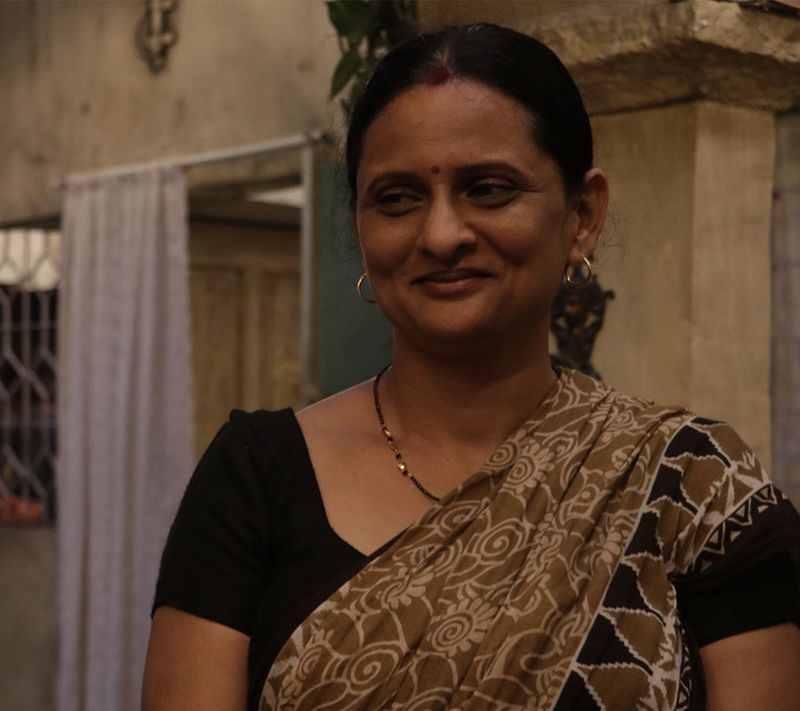 If there is someone who keeps the family together in this delightful slice-of-life series, it is Shanti Mishra, played by the talented Geetanjali Kulkarni. Mind you, she is far from the 'beta, tere liye halwa banaya hai' moms. In fact, she rarely ever speaks without yelling at her two sons or husband and finds delight in sarcasm. Her simmering anger at the difficult situations life throws at her or finding humour and joy in the little things makes her an immensely relatable character.   
Streaming on Sony Liv 
---
Photo: Respective personalities