As I made my way through the narrow yet clean lanes of Zapami—a picturesque village in the Phek district of Nagaland, towards the east—while completely mesmerised by the green-roofed houses blending with the vegetation around, I am led to the last house of the village by Rhiwei, one of the young locals. This typical Naga house, built predominantly of wood, bamboo and thatch, revealed four elderly women, basking in the winter sun, calmly engaged in their indigenous craft of weaving.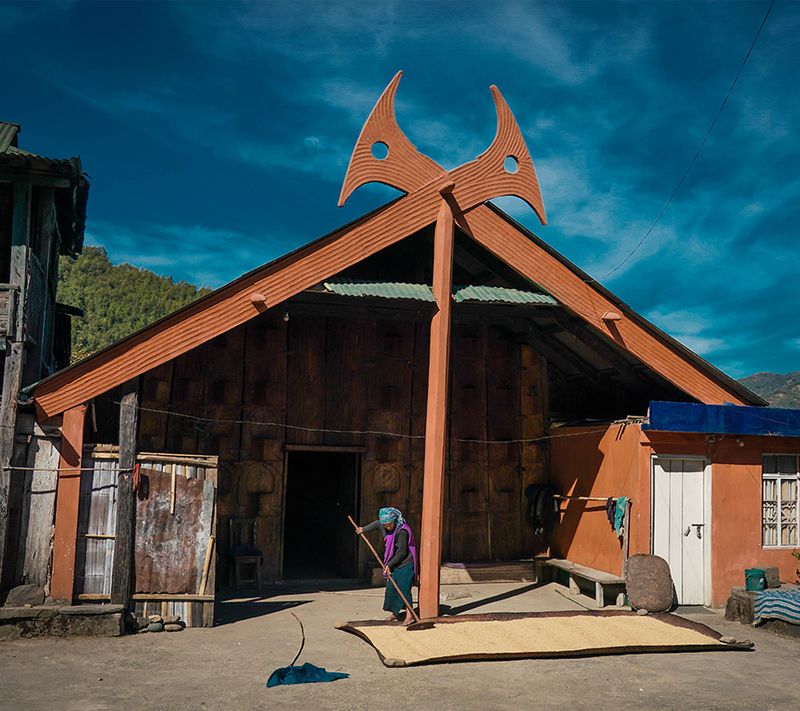 The serenity is all-pervading in Zapami. Time stops as you soak in the surroundings. The charming little village has everything serendipity reminds you of—nothing to rush for with a relaxing and cool breeze blowing. As you walk around Zapami, the village seems like a distant cousin of villages of Bali in Indonesia. With paddy fields everywhere, verdant hills, quaint kitchen gardens and most importantly, smiling faces gleaming with joyful eyes, the place could restore your belief that gratitude and simplicity even exist in the middle of all the worldly affairs and materialistic proliferation.
An off-roading experience in Nagaland led me to this trip to Zapami last December, and I inadvertently stumbled upon a cultural site which is humbling, soothing, yet inspiring in its own simple way.
Life in the greens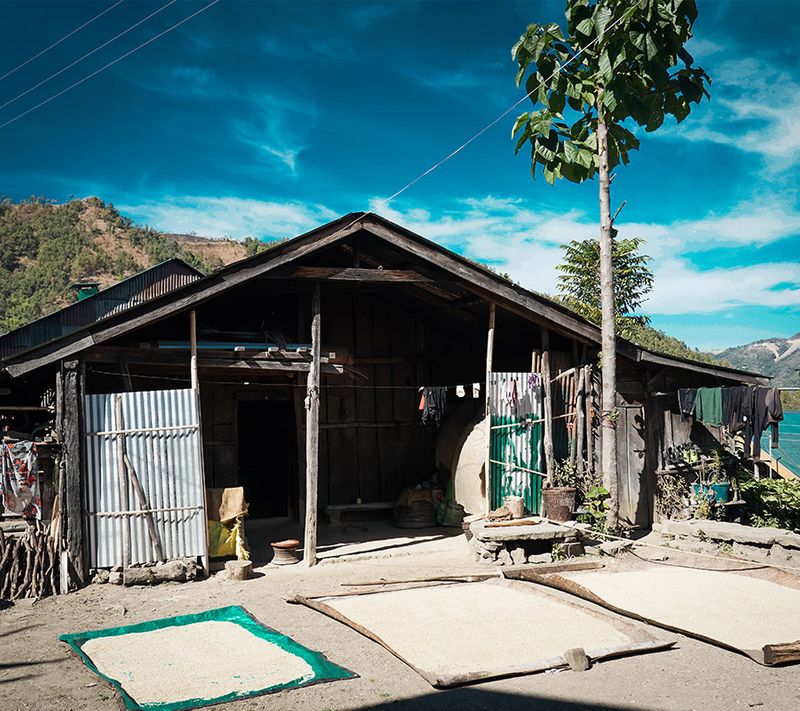 Like most villages in the state, farming is the default profession in Zapami, with a simple formula — all that is grown is consumed. The hilly structure of the land means that rice cultivation is not an easy task, something that the Nagas solved with staggered rice terraces. For thousands of years, they have been growing rice and cultivating beautiful rice terraces where the varieties are broadly categorised as glutinous, brown and aromatic. The people view rice as a gift from God and a symbol of life.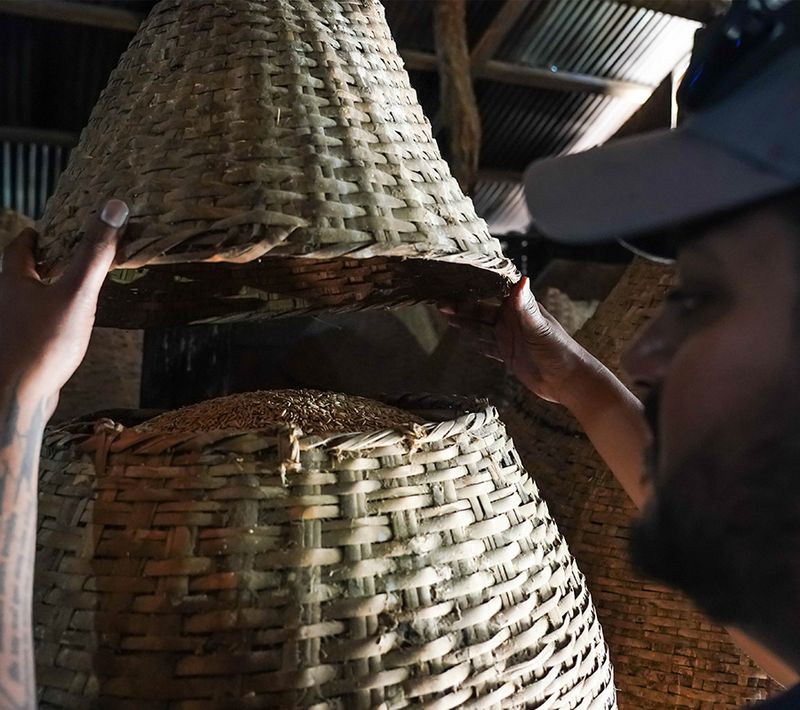 How much grain a household owns can reveal its economic strength. Visiting the house of the richest and the oldest man in the village, I noticed a considerable quantity of rice stored as a result of the season's harvest. His house had a grand horn-like projection on the roof. However, not every house can flaunt this design. The cross of the horn structure denotes wealth and stature.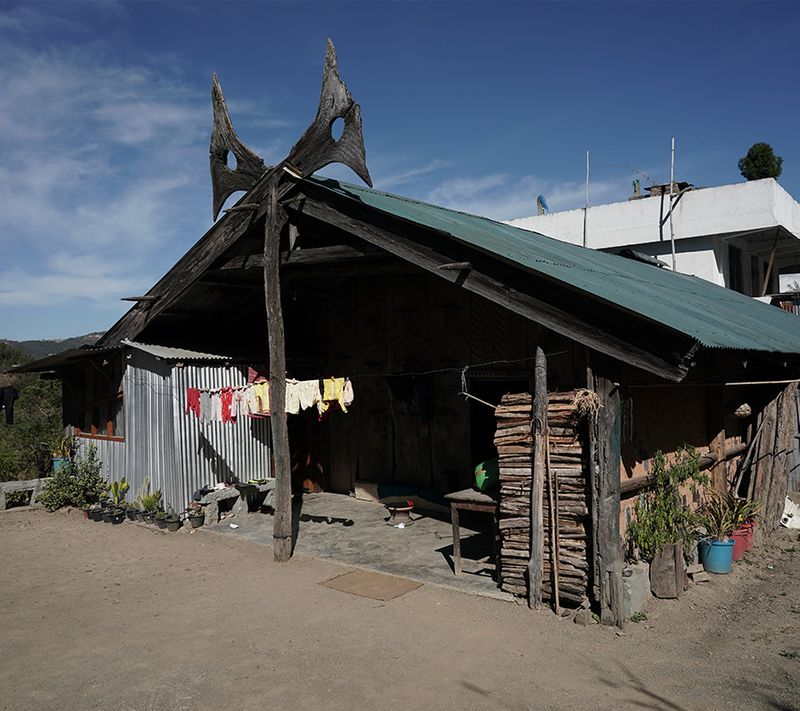 The villagers are looking at other ways of bootstrapping themselves as they revive the tradition of stinging nettle weaving (Thebvo Nah), which had been dead for over 30 years. A hallmark of the timeless Naga lifestyle, this classic fibre-to-fabric weaving journey is entirely local and self-sustaining. Pfuzukha, one of the weavers in her 60s, describes that the village is one of the oldest original knowledge holders and producers of Thebvo Nah.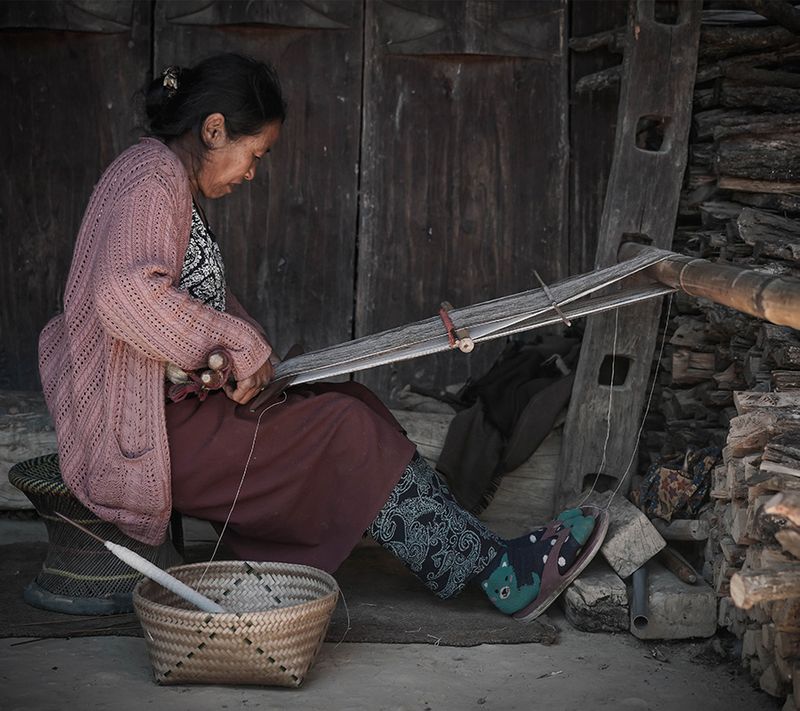 This indigenous variety of stinging nettle plant is foraged from the wild once a year in early winter. Unknown to most, the plant grows six to eight feet tall and has fine hair-like strands on the leaves and stems that can be painful if touched. For the nettle plant not to sting, it undergoes a long and laborious process. The long nettle strips are split into narrow ones before boiling in water to make them flexible. Then pounding on a stone surface assures that the fibre softens. Strips of fibre are then retted, dried, and thigh-reeled into twine. Then it is steeped in a local rice broth to bleach and rolled into a yarn. The locals don't use any artificial colouring.
The women of Zapami have been using nettle fibres for centuries to produce mats, bags, sacks, blankets, shawls, and sarongs. Nettle shawls are increasingly becoming luxury items.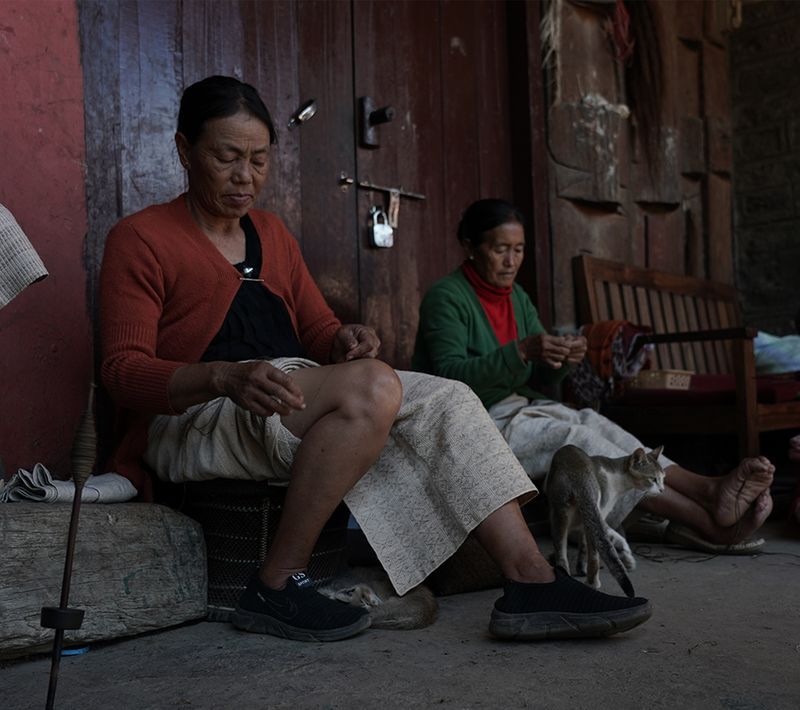 According to the weavers, the age-old craft of nettle weaving is gradually dying out. "Being an arduous and long process, it is not easy to weave nettle clothes. Moreover, it takes more than a year to weave a shawl. We don't even earn much profit here either. With this cultural weaving style vanishing, we feel the need to revive it. It might be a long process but it is a labour of love," explains Pfuzukha. The locals also claimed that nettle plants were disappearing, threatening their ancestors' occupation. Reviving and preserving this art, you could see them being happy despite having so little.
Living in the vintage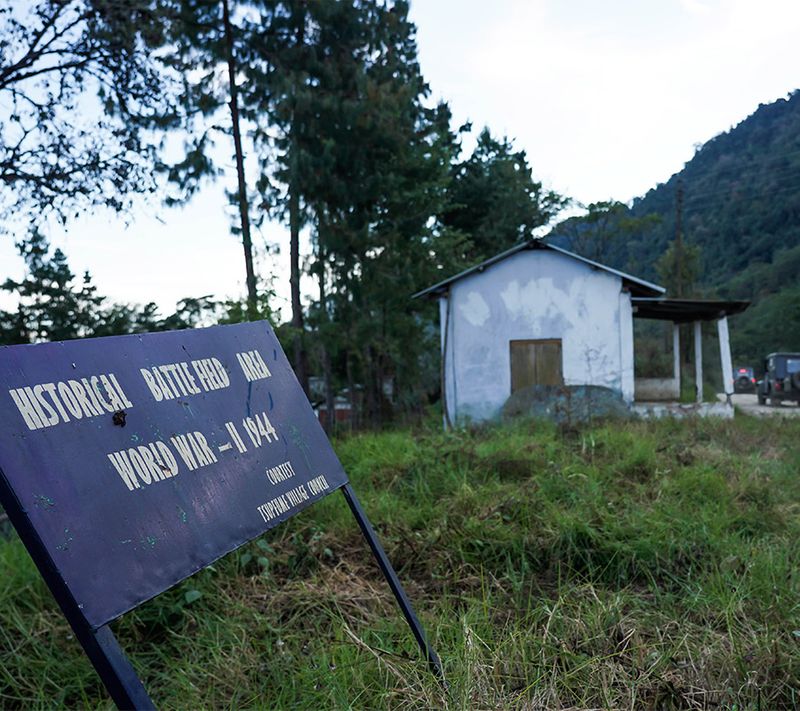 The more you explore Zapami, the more you realise that the place serves as a repository of the rich cultural heritage of the tribes. Mostly home to the Chakesang tribe of Nagaland, which was previously known as the former Eastern Angamis, Zapami has its own Village Heritage Museum, whose upkeep is managed by the youth of the village. Since its establishment in 2017, the heritage museum serves as a time-travel machine, taking you through the way of life in the olden times, prior to the colonial and missionary contact.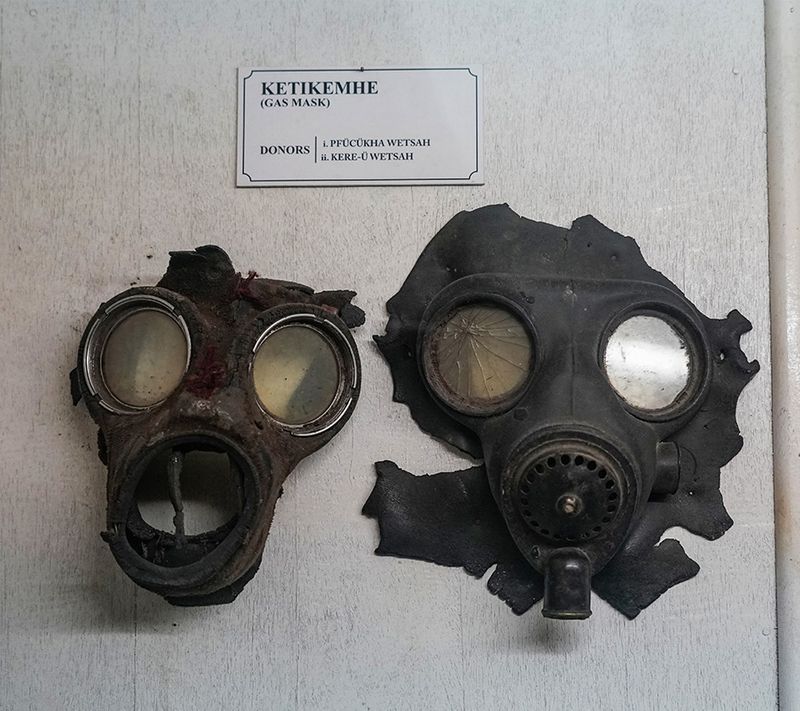 The antiques in the village range from ancient, probably hundreds if not a few thousand years, to more recent times — weapons and shields of ancient warfare, instruments of war and friendship treaties in the form of spears and bible, agricultural implements, potteries of different sizes and utilities, women closets known as lüna-labu, bamboo combs, musical instruments, and importantly, remnants of World War II. There are a few empty bomb shells, gas masks, metal water containers, leather belts, spades, fuel tanks and other huge war remnants left by the Japanese forces, including rifles and ammunition.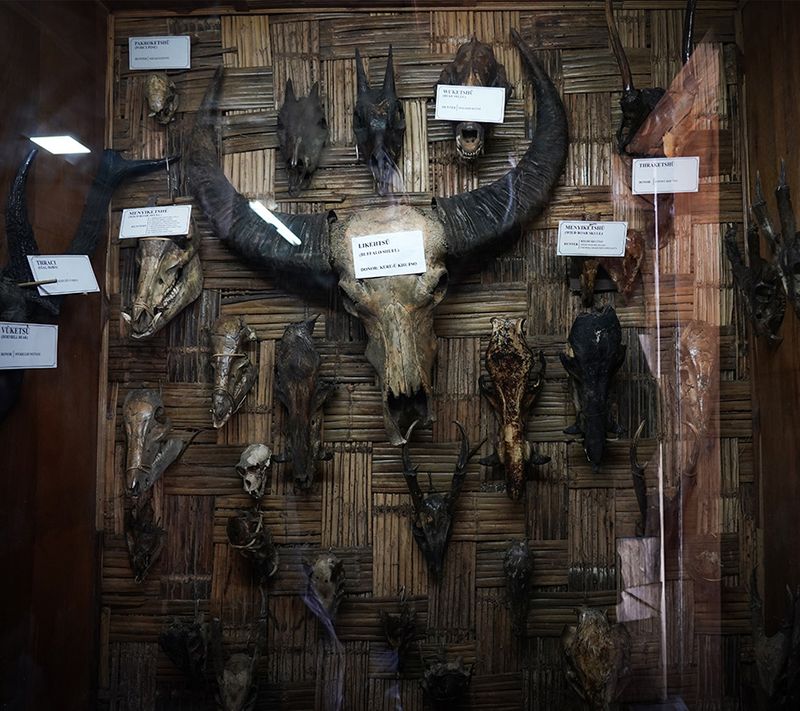 People still see tribal culture as uncivilized, but what one needs to learn is how the Naga people hold pride in their culture, lifestyle, and history — from how they cook meat and eat snails to how they sauté silkworm. It was inspiring to see a team of younglings on their quest to preserve the folklores eulogising ancestors, the brave deeds of warriors and traditional heroes, and heritage passed down the generations, sometimes just through word of mouth.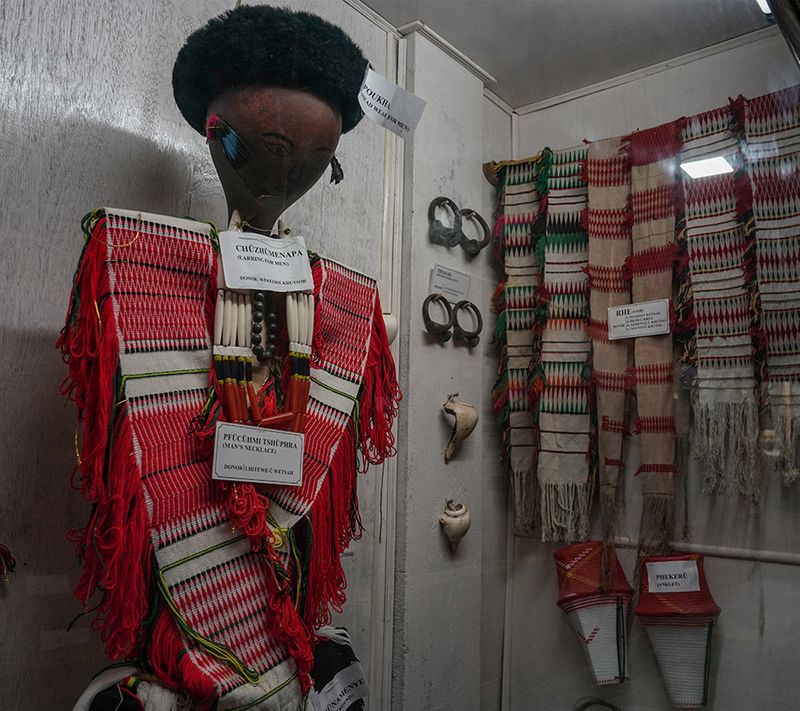 During my humble travel, I found that the Nagas are some of the kindest people I've met. Their land shines at night on the faraway hill like scattered diamonds, their flowers in all shades sway with the breeze, and the brilliant stars over Zapami can embellish your mystical dreams.
How to reach Zapami
Dimapur, Nagaland's business capital, is the only airport in the region providing flights and connectivity to other major cities. You can otherwise reach Dimapur via train too. The only way to get to Zapami is by car; there are direct taxi services from Dimapur to Pfutsero, the nearest town to Zapami which is 12 km away. From Dimapur to Pfutsero, you may take a direct taxi and make a stop at Zapami.
Where to stay in Zapami
There are no guesthouses, homestays or other accommodation alternatives in Zapami. The only place you can stay here and experience the best of Naga life is with local families. Another option would be staying in Pfutsero's guest houses and taking a day trip to Zapami.
---
Photo: Jatin Verma for Wander Beyond Boundaries