Raw and real, were the two words that kept popping up in my mind as I crossed gorgeous little villages, gurgling streams and stately monasteries on my maiden visit to Arunachal Pradesh (literally, land of dawn-lit mountains). I explored this picturesque destination in Northeast India on a four-day long biking expedition. No, I wasn't riding, but trailing India's four top women bikersCandida Louis, Maral Yazarloo, Kalyani Potekar and Tenzin Metoh across the state. While the bikers zipped through the hairpin bends on their Ducati Multistrada, I stayed back to savour the stunning scenery at every corner.
The many charms of Namsai
After a day of resting and acclimatising (the sun rises at 4:45 am and sets at 5.30 pm in Arunachal Pradesh) I start my exploration at Namsai, a quaint hill town overflowing with lush paddy fields, gentle rivulets and sprawling tea plantations. It's incredible how gorgeous this place is. But more than its enchanting landscapes Namsai's charm lies in its warm and hospitable people who throw open their homes for strangers and happily share plates of khakung (dry beaten rice snack) and chong (hot butter tea), with a side of enchanting stories.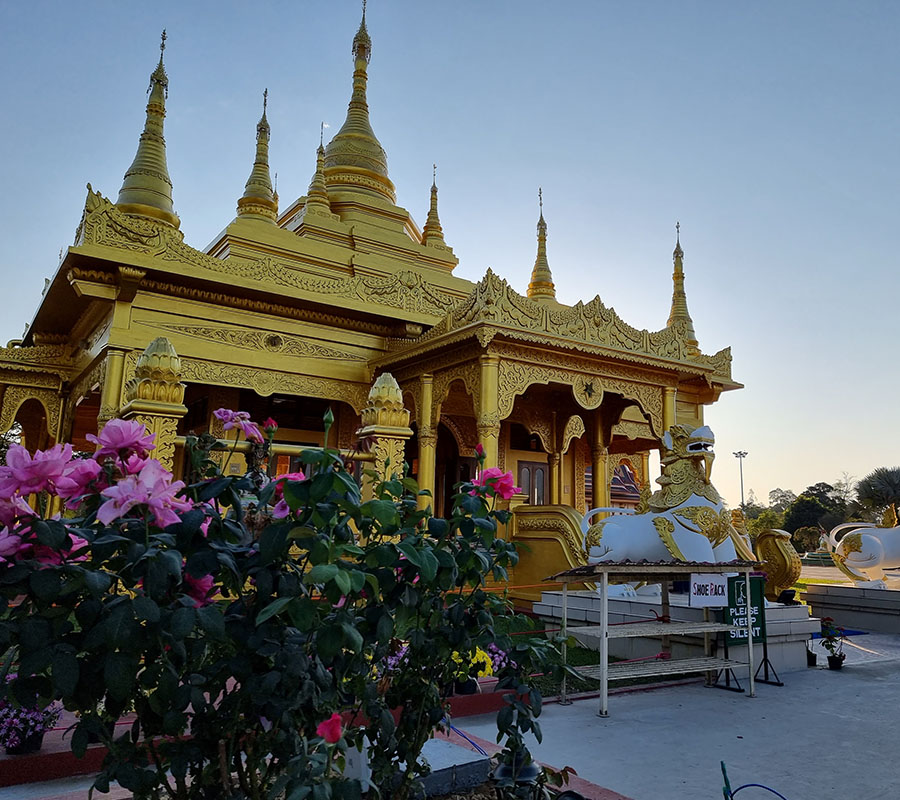 Namsai is also home to Kongmu Kham (famously called the Golden Pagoda) a major tourist magnet and probably the most photographed structure in the state. It's easy to see why; the glistening pagoda sits on a neatly manicured lawn embellished with a sprawling rose garden, lovely walkways and a lotus pond. Inside the pagoda is a bronze Buddha statue that was gifted by the chief monk of a wat (temple) in Thailand. I spent quite a few hours soaking in the zen vibes, posing alongside giant roses and admiring ornate carvings.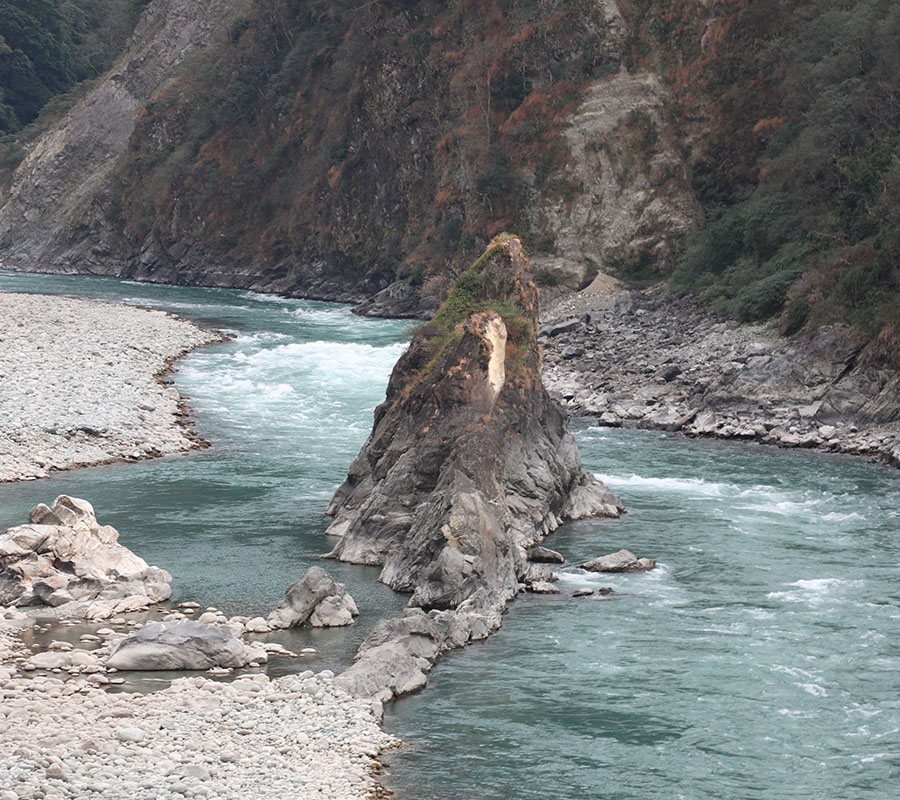 Pro tip: Visit an hour before sunset when the shallow pond mirrors the pagoda and the sky, creating a dreamy illusion of infinity. Keep your camera handy. Parshuram Kund an important pilgrimage centre for Hindus is among the other attractions of Namsai.
Magical Miao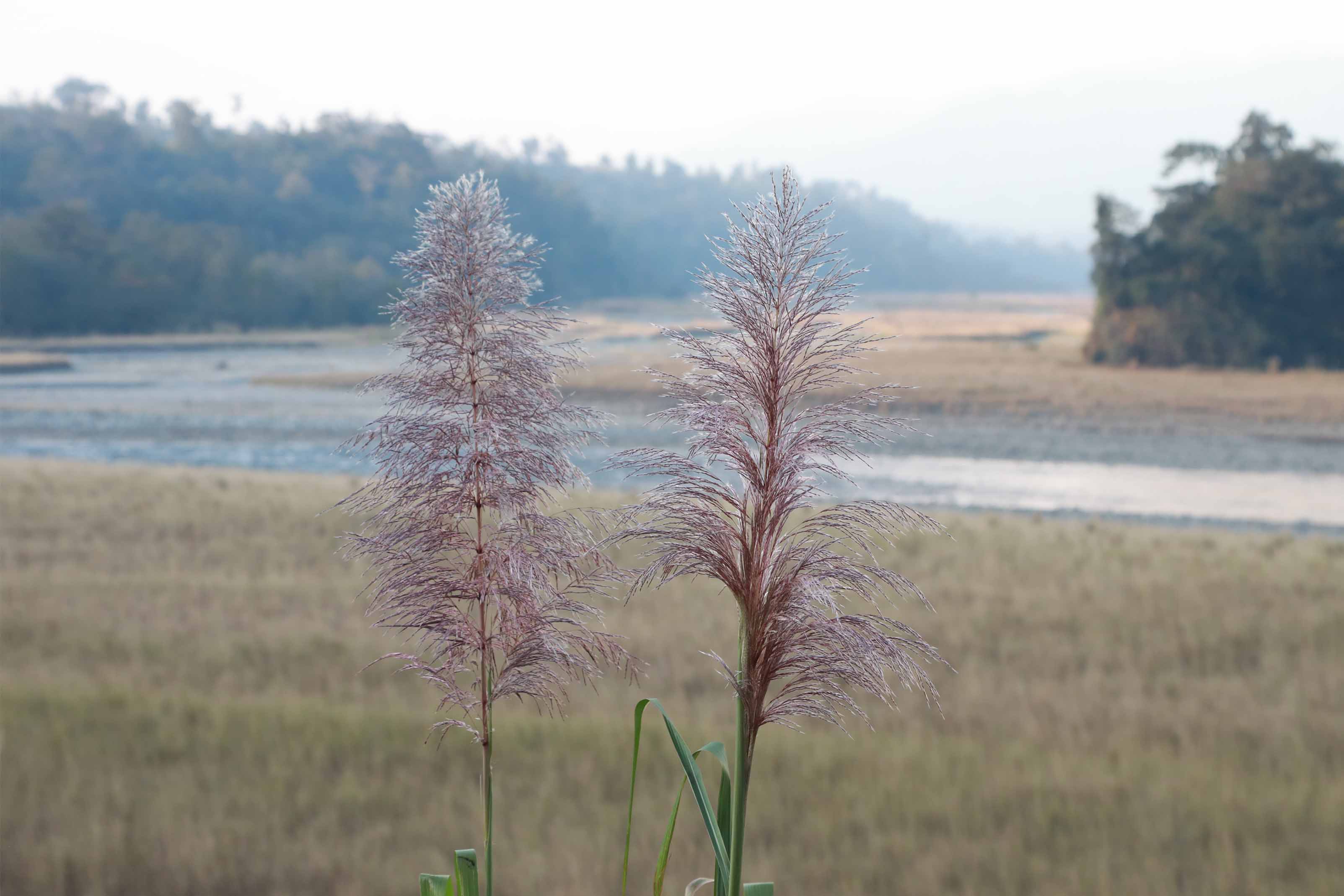 'Scenic' might be an understatement to describe the sleepy town of Miao in the Changlang district of Arunachal Pradesh. The constant presence of Noa-Dehing River and Patkai Bum hills makes it even more alluring. Namdapha National Park is the hero of Miao and one of the few national parks in India without the quintessential jeep safari.So the only ways to explore the park is on foot, hike or through a trek which adds to the allure.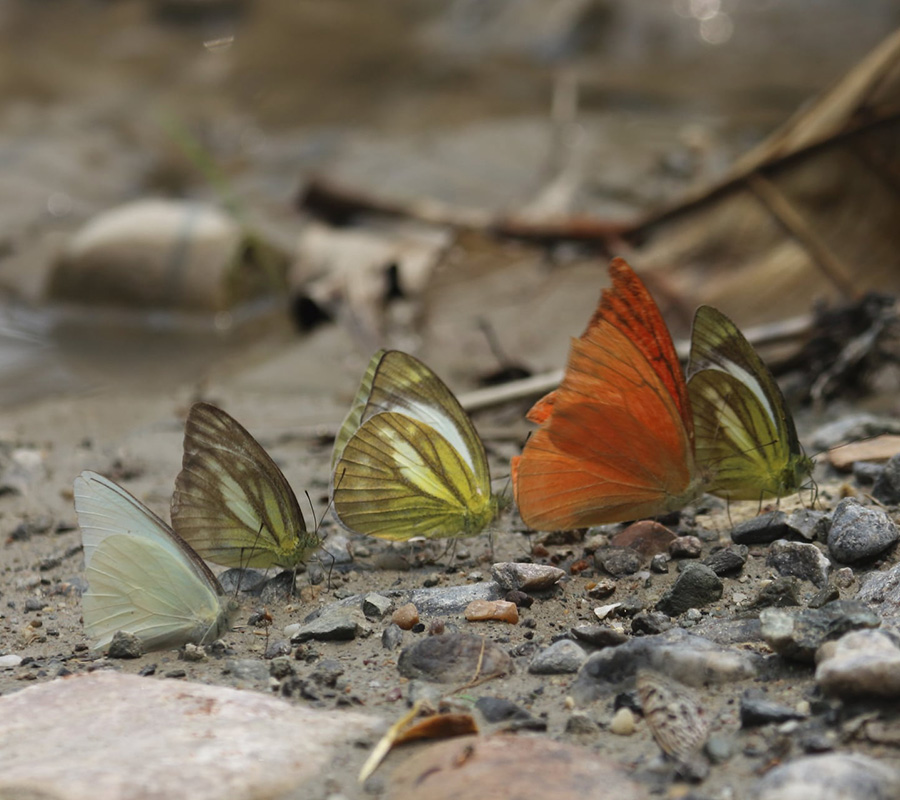 Namdapha is also the only park in India with four big-cat species--leopard, tiger, clouded leopard, snow leopard. Sadly, all of them evade me and I have to make do with the resident hoolock gibbon, hog deer and stumped-tailed macaque at the zoo here. Lots of butterflies (over 355 species) call the park home. And the best part? The camping within its boundaries. For those who don't want to rough it out in a jungle there are charming bamboo-and-thatch cottages with stunning views of the sandy banks of Noa-Dehing River. Miao is also home to one of the oldest settlements for Tibetan refugees who have been weaving some gorgeous carpets for the international market. Suspension bridges littered all over the place make for picturesque pit stops.
Few places exemplify the raw, untamed beauty of Arunachal Pradesh as this exotic hill hamlet dotted with layered rice fields, impossibly blue skies, deep green forests and the towering Himalayas. But the stars of Ziro are the people of Apatani tribe known for their unique facial tattoos. Legend has it that the women of the tribe were so beautiful that people from neighbouring tribes would kidnap them. So the women tattooed their faces and got their noses plugged in a bid to be less appealing and thwart the abductions.
The best thing to do at Ziro is to do 'nothing at all.' Just read a book with a bamboo mug of rice beer and take in the scenic surroundings. Sure you can trek to the many scenic viewpoints where every angle is above perfect and every view is spectacular. Dolo Mando which offers sprawling views of Hapoli town and the old Ziro settlement is the most popular. However, I recommend a climb on the Kile Pakho Ridge for the most breathtaking views of the valley on one side and snow-clad Himalayan ranges on the other. The Meghna Cave Temple here dates back to 5000 years. Ziro Music Festival, which takes place every year in September might just be the best time to visit this tranquil town.
Adrenaline high at Pasighat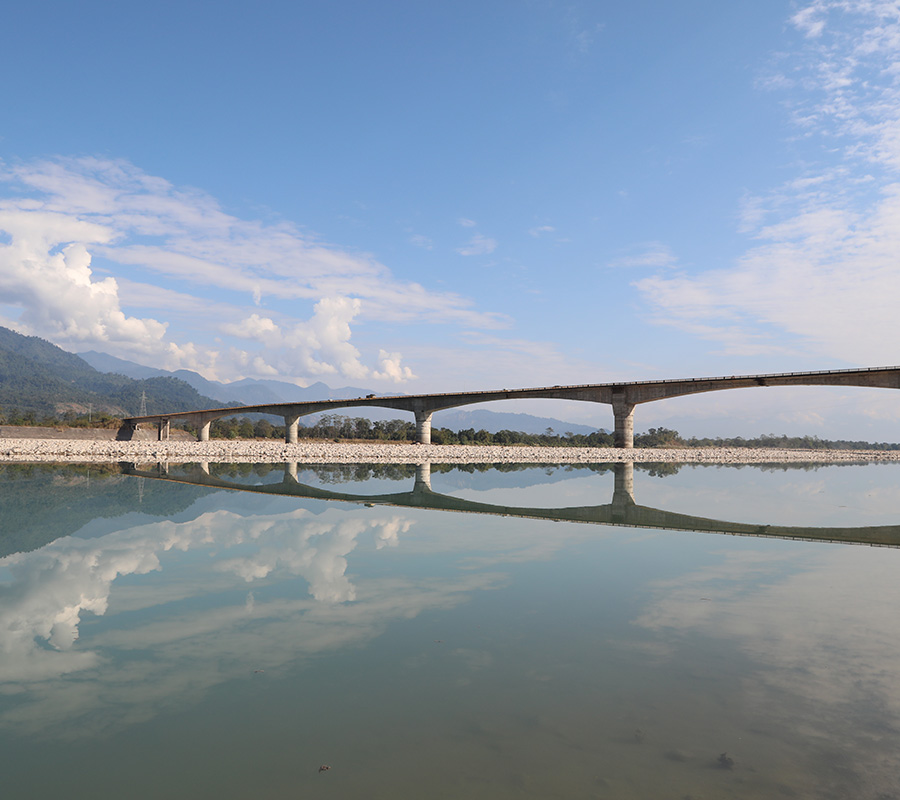 Pasighat, located on the banks of the Siang river, is where rafting enthusiasts from all over India arrive to ride the foaming white water rapids. But my threshold for adventure is at the lowest so I avoid the chilly waters and head for the next best thing – trek to Kekar Monying mountain cliff. Despite being among the most photographed peaks in the state being on top the cliff feels private and peaceful. The view is postcard-worthy if we ever saw one. And the best part is that anyone can summit the cliff, even novices who may have never trekked. The experience even extends beyond the visual realm: It was here that the Adi tribesmen fought the British in 1911. Narmi Matmur, a youth from Yagrung village assassinated a British official Noel Williamson. There is even a black stone on the cliff which marks the milestone. A long suspension bridge built by the British makes for a 'swinging' time. My final stop at Pasighat is the delightful weekly market where you can find everything from bhut jolokia chilies to dried fish, bamboo shoots and piglets for sale. Stop to snack on steaming hot kosari pita (rice chapati wrapped in a leaf) made by the tribal women and then some jalebis. There's also silkworms for adventure seekers!  
Tribal dishes and treats of Arunchal Pradesh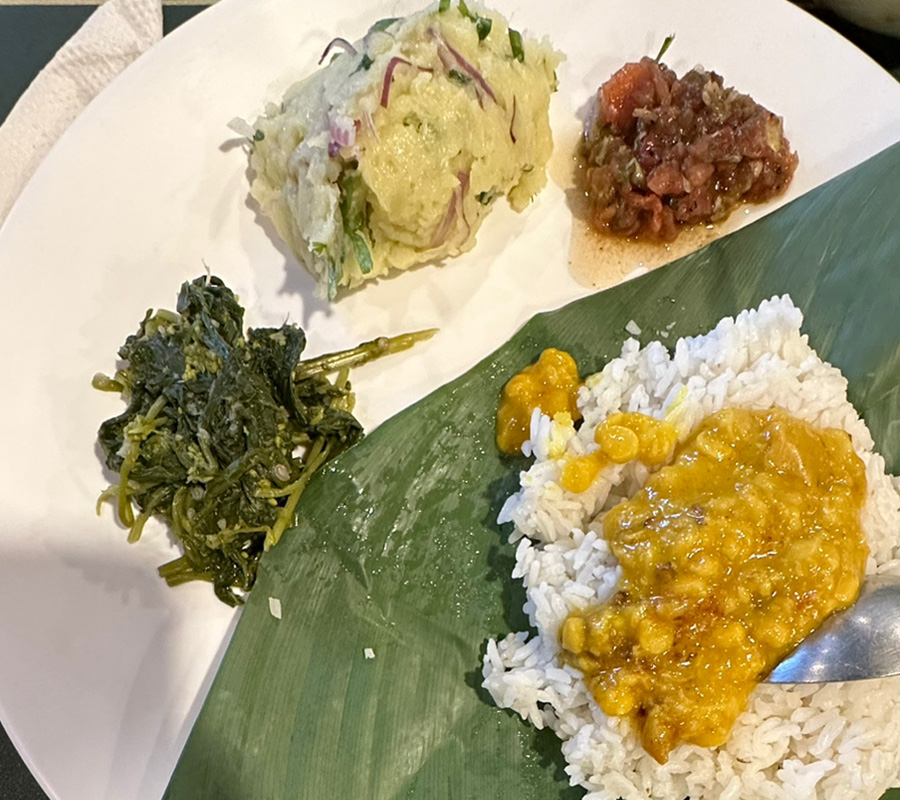 Though it's hard to pick the single most delicious thing to eat in the state, Wungwut Ngam just might take the prize. Chicken pieces marinated in rice flour, herbs and spices and then deep-fried makes for a delicious snack. Think of it as the Indian cousin of fried chicken. Steaming hot bowls of pasa, a fish soup with kumbatt leaves and ginger became a delectable way to beat the December chills.
Fermented food is common in Northeast India and Arunachal Pradesh is no different. Pehak, a type of chutney made from fermented soybean and chilies makes for an excellent side to steamed rice. Another side which I conveniently made into a main meal all through my stay is lukter. What's not to like about thinly sliced meat slathered with chili paste and roasted over charcoal? Heavenly! Little packets of rice steamed in leaves and hollow bamboo make an appearance at every meal (including breakfast) as also copious amounts of apong the homemade rice beer. The latter is deceptively potent and an acquired taste (which I failed to acquire all through my stay). But I did enjoy an occasional glass of the pleasantly tart ZumZin a peach wine that makes for a perfect accompaniment to the wild and wondrous views.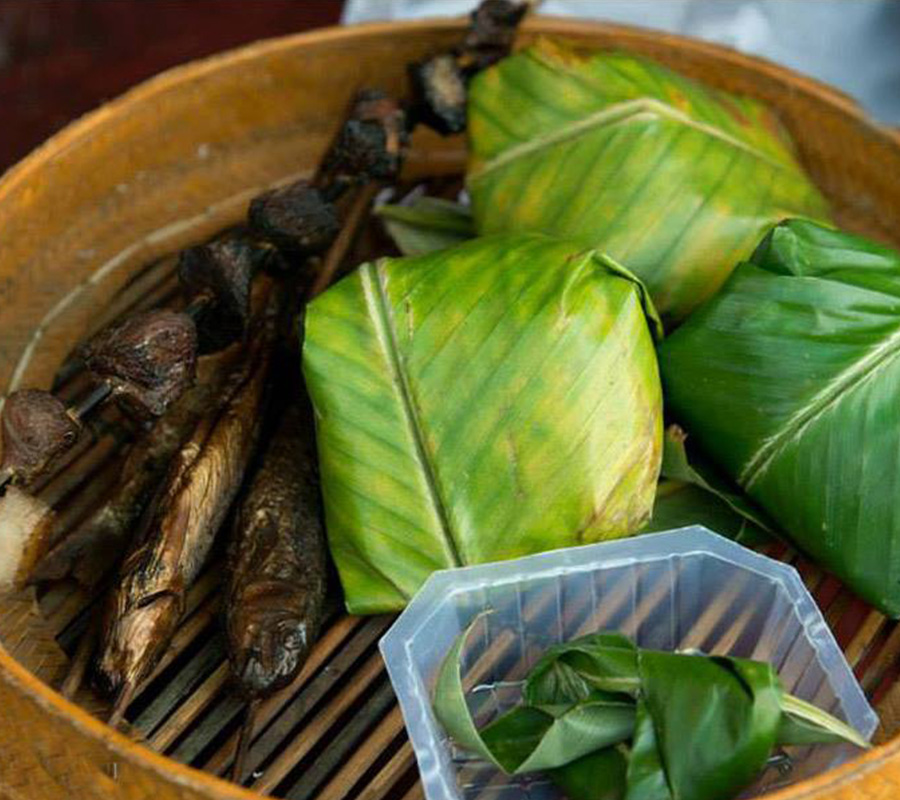 Here's what you need to know before heading to Arunachal Pradesh:
1. Remember to apply for an Inner Line Permit, which is a travel document needed for entering the state.
2. Arunachal Pradesh doesn't have its own airport. So the fastest way to get to the state is a flight to Dibrugarh or Guwahati in Assam and then a taxi to Itanagar or your chosen destination. The closest railway station to the state capital Itanagar is Naharlagun railways station at 15 km.
3. The best time to visit Arunachal Prades is March to May and September to November.
4. While you are unlikely to find any five-star luxury accommodation, there are plenty of homestays, holiday rentals, and two- and three-star hotels and resorts in popular destinations such as Pasighat, Itanagar, Tawang and Ziro. 
Photo: Vikram Dewan