We all know Delhi experiences a heavy dose of pollution and smog every year around Diwali. The chaos in the city readying itself for one of the biggest festivals in the country, and breathing in the air so polluted takes a toll. And while what we are suggesting is by no means a solution, it can for sure give you a much-needed short respite. 
In 2023, fortunately, Diwali dates are aligned such that with an extra day off at most, you get almost a week of holidays. Even if your boss won't approve of that one day, there's still a weekend that can be used to explore these destinations around Delhi. In the festive season, what better way to rejuvenate yourself than a weekend getaway, and if you're in Delhi, these places to visit should be high up on your list. 
7-weekend getaways near Delhi to explore in the Diwali weekend
1. Dhanachuli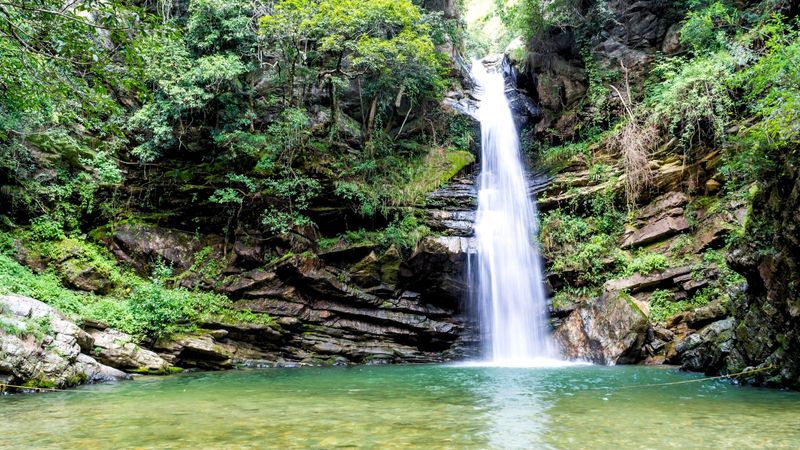 This location would be perfect for a staycation. Take some time to explore Dhanachuli if you need some alone time. This area is decorated with luxurious resorts, lush meadows, apple orchards, and picturesque scenery. Leave your metropolis and come here for a stress-free weekend. You may discover a lot and have a fully enjoyable holiday if you combine this tour with the Golden Triangle Tour, which is perfect if you want to make your extended trip thrilling.
2. Shoghi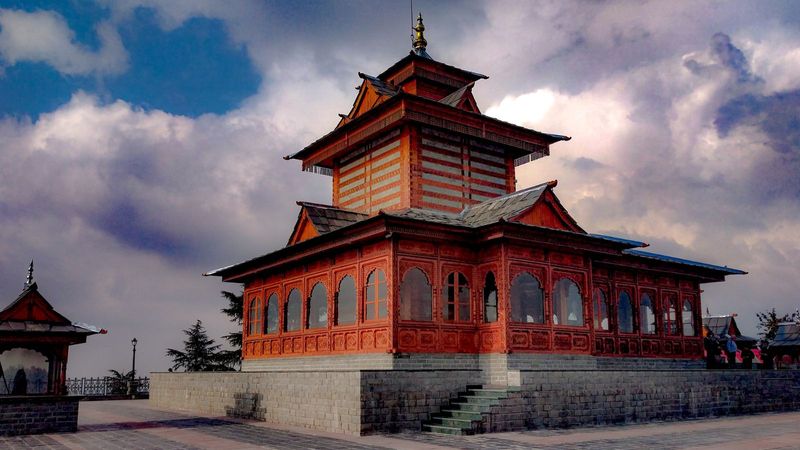 Shoghi is the one to see if you're looking for spiritual elevation and mental tranquillity. You will find a great deal of stunning temples here. Hiking and camping are also options in this breathtaking area if you enjoy adventurous sports. Learn about the way of life of the locals, take a stroll around the mountainous landscape, and go birdwatching. This location is 330.8 km away from Delhi.
3. Pangot
A charming little village renowned for its abundant birdlife and otherworldly beauty located in Uttarakhand. This area is home to the quite exotic Cheer Pheasant species. Savour the beauty and freshness of this place. If you want to spend a peaceful weekend away from the bustle of the city, this little village is the ideal place to go. You can explore the neighbourhood by taking a short stroll. The distance from Delhi to this incredibly gorgeous location is only 353.6 kilometres.
4. Udaipur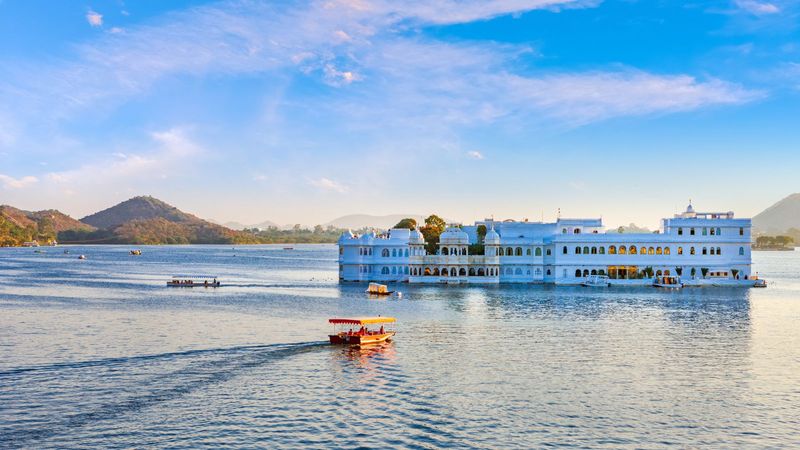 There's no better place to observe the immense elegance with which Diwali is observed around the nation than in the city that radiates glory. The lake city of Udaipur in Rajasthan is the ideal location for celebrating Diwali. Any month of the year is a visual feast because of Udaipur's magnificent palaces, breathtaking gardens, and picturesque lakes. During the festival, the city palace is a must-see as it shimmers and shines like a bride decked up in eye-catching lights, exquisitely crafted decorations, and elegantly colourful lamps. Beautiful vistas greet guests at the Lake Palace as well. From Delhi, Udaipur is conveniently reachable by regular trains, buses, and some flights.
5. Amritsar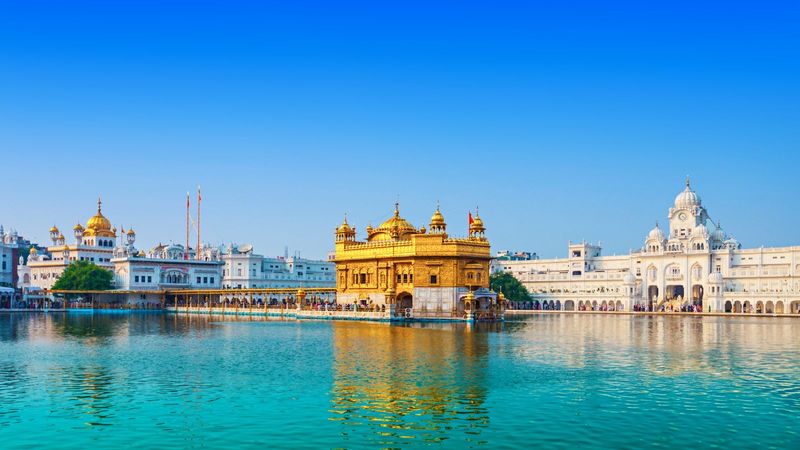 Few people are aware that Diwali is when the alluring Golden Temple's foundation stone was laid. For a variety of reasons, the festival is unquestionably a memorable day for the entire city of Amritsar. Long strings of fairy lights adorn the entire temple, and lanterns with floating clay lamps are draped at the entryway. Lamps burn at the water's edge. It is impossible to adequately capture the splendour of the Golden Temple on Diwali night in a few short words. To truly appreciate the majesty of the Golden Temple, one must visit it. You will be in awe of the magnificent fireworks that light up the night sky.
6. Rishikesh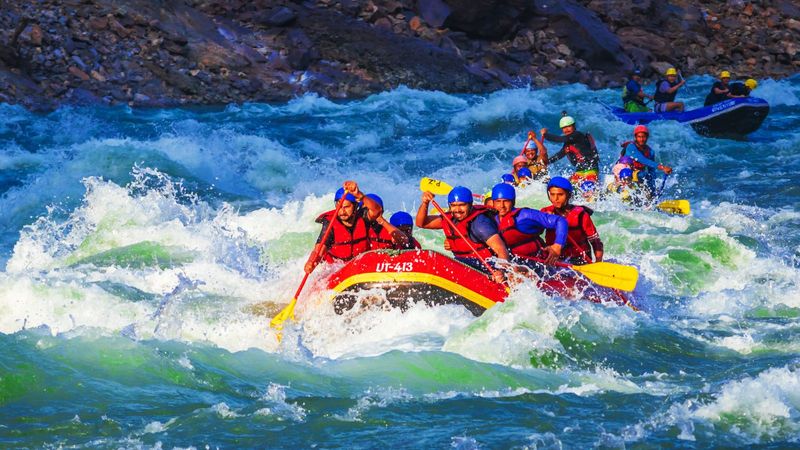 The 'Gateway to the Garhwal Himalayas' is another name for this scenic beauty. You can spend your vacation exploring Rishikesh's streets and going to its serene ashrams and lovely temples. You can practice yoga to relax and quiet your mind. Alternatively, you can go to the riverbank where numerous adventure activities such as bungee jumping, fox flying, and river rafting are available. There's always something to do here, so you won't get bored. Buses and trains from the capital arrive at Rishikesh easily, and they depart often. Don't forget to climb the Laxman Jhula, one of Rishikesh's most well-known locations.
7. Varanasi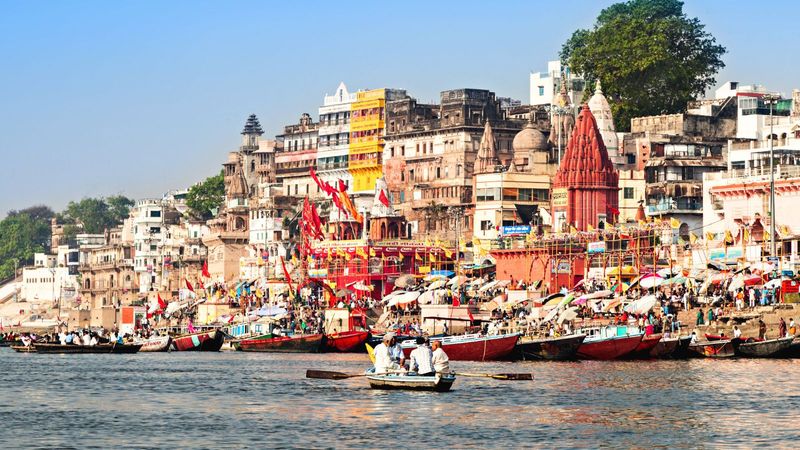 Located alongside the sacred Ganges, Varanasi is regarded as India's spiritual hub. Every year, millions of Hindu pilgrims travel to the city to bathe in the sacred water. There are almost 2,000 temples here honouring various gods and goddesses. An important pilgrimage site devoted to Lord Shiva is Kashi Vishwanath. It goes without saying that the location that is so significant to Hindus celebrates Diwali with great enthusiasm and energy. Months in advance, the preparations begin. There are decorations everywhere you look—temples, riverside ghats, streets done up with colourful lights, candy, and crackers, among other things. Anyone can experience something thrilling when celebrating Diwali in Varanasi!
---
Photo: Shutterstock