The beautiful, picturesque country Thailand is back with its 'Visit Thailand campaign 2023: Amazing New Chapters' with the goal to drive global tourism across the country. Thailand has always been a popular destination for both international and domestic tourists. However, with the pandemic restrictions having affected global tourism for past few years, Tourism Authority of Thailand (TAT) aims to promote Thailand as not only a tourist destination but also as an ideal starting point for regional exploration.
With the goal to continue driving a meaningful travel direction in 2023, the 'Visit Thailand Year 2023: Amazing New Chapters' campaign focuses its efforts on the promotion and cultivation of sustainable, high-value tourism. This includes expanding the nation's tourism supply (Shape Supply) and capitalise on its 5F soft-power foundations – Food, Film, Festival, Fight and Fashion. This initiative strives to provide unprecedented access into the country's most enthralling activities.
Fabulous and 'Amazing 5F and More'
TAT is proud to introduce their new 'Amazing 5F and More' concept with an aim of creating remarkable travel experiences in categories like wellness, luxury, and Thai culture. To amplify the quality of tourism services while promoting sustainable growth within the industry, TAT has implemented multiple activities such as: Good Host New Chapter Season 2 project; Amazing Thailand Safety & Health Administration certification; 14th Thailand Tourism Awards.
Throughout the year, a succession of events will be held to showcase the five soft-power foundations that underpin the kingdom: Food, Film, Festival, Fight and Fashion.
1. Food
Get ready for a cosmopolitan experience as Bangkok offers an array of activities to tantalise all five senses! Feast on delicious Thai cuisine from March-June and enjoy the Bangkok International Food Festival in June. 
2. Festival
Celebrate Chinese New Year in January, Songkran Thai New Year in April, and Loi Krathong in November.
3. Film
Indulge your eyes with the Amazing Film Festival Experience in August and Y series Meet & Greet event as scheduled. 
4. Fight
Marvel at Muay Thai fighters during February's Amazing Muay Thai Festival. 
5. Fashion
Dress up for Valentine Fashion TV Beach Award Festivals in February before you take off!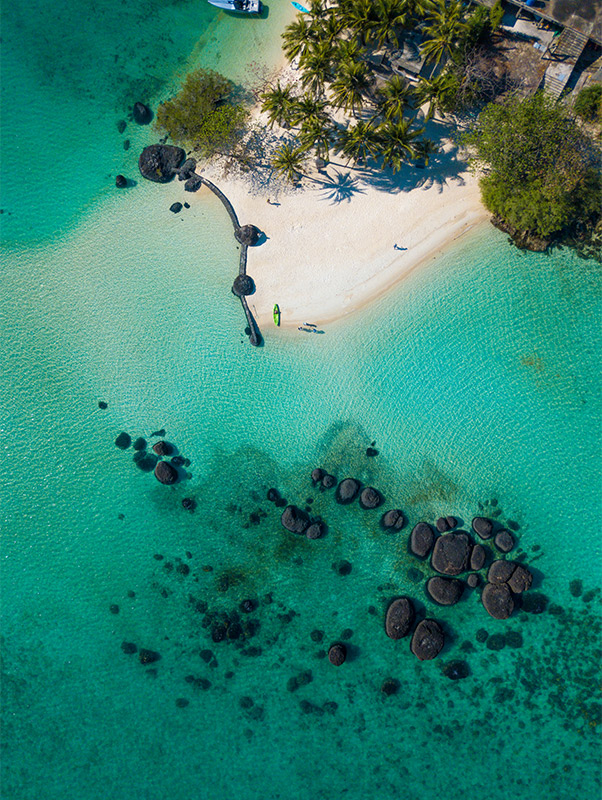 Game-changing digital technology 
To build a sustainable tourism industry, TAT is utilizing the BCG Model to promote Gastronomy Tourism. With their 'From Policy Lab to Real Product' strategy and data analysis, they have developed a Best Practice Model that showcases organic cuisine while transforming small-scale farmers into smart businesses with inclusive practices which aids in generating local income.
Additionally, recognizing the 'Digital as a Game Changer', TAT is leveraging its use to upgrade Thai tourism into Smart Tourism. It introduces '3I' concept – Intelligence (which utilizes Big Data and bolsters Digital Literacy for TAT employees), Innovation (for developing new Travel Tech solutions) and Investment (in venture capital funding, cloud computing initiatives, etc.) 
As a successful digital transformation project in Thailand to drive growth, the campaign would encourage collaboration with digital asset holders through NFTs projects and promoting Thai products/services with virtual arts & Metaverse mediums.
Focus on international market
The Tourism Authority of Thailand (TAT) has adopted two strategies for international markets in order to revive tourism – 'Great Resumption Episode II' for short-haul markets and 'A-B-C-D Fast Forward' for long-haul markets. 
For short-haul markets, TAT is focusing on tapping emerging segments, enhancing cooperation with airlines, promoting new modes of travelling such as overland border and targeting rapidly growing markets such as China, Malaysia, India and South Korea. 
As part of the promotion, TAT is also integrating 'Amazing Thailand' brand into the tourists' slice of life through on-site and virtual marketing and promotional events. Moreover, TAT is also supporting responsible tourism projects such as Reborn the Nature to advocate tourism sustainability. 
For long-haul markets, TAT is focusing on continuing the collaboration with leading airlines such as Qatar Airways, Etihad, Oman Air, and include new partners such as Delta Airlines, Air Canada, Aeroflot etc. to expand new routes and increase the frequency of direct flights. 
In addition, TAT is also aiming to penetrate new markets in major and secondary cities such as Bucharest in Romania, Sofia in Bulgaria and collaborating with new partners including airlines and online travel agencies to promote Thailand as an 'all-year round destination' with all segments including family, medical and wellness in the Middle East or the LGBTQ+ in Europe and America.
Driving domestic market's growth
As part of its new 'Travel Thailand in Limited Edition' campaign, TAT is prioritizing 'Value over Volume', and showcasing the 5F Soft Powers to meet domestic travellers' diverse needs. Additionally, 2023 will be a year full of exciting events that encourage domestic tourism — such as Travel 365 days in Amazing Thailand, Visit Thailand 2023 and Amazing Thailand Festival Experience 2023. To further stimulate spending at emerging destinations throughout weekdays, TAT continues to drive initiatives that promote visits from local tourists on non-weekends.
Objectives for 2023 
'Visit Thailand Year 2022' was a campaign that made waves in its inaugural year. With a remarkable 189 million domestic trips and 11.8 million international tourists visiting, it became clear that through collective efforts from all key stakeholders, Thailand's tourism industry had been successfully revived.
To propel the tourism campaign, Thailand looks to welcome 25 million international visitors and 250 million domestic trips in 2023. This number could potentially help generate a total of 2.38 trillion Baht from tourism revenue — with an estimated 670 - 880 billion expected from domestic tourism and 1.5 trillion from foreign tourists. Through the sustainable campaign, the country's goal this year is to reach up to 80% of 2019's pre-pandemic levels through these desirable, yet unpredictable profits gained through tourism alone.
Summing up!
The Visit Thailand Year 2023' campaign is a great opportunity for travellers to experience the best of Thailand and its strong culture, as the campaign also puts an emphasis on the safety of all its visitors. 
With the goal to revive tourism for both international and domestic markets in 2023, TAT's sustainable campaign is a collective assurance from TAT, public and private stakeholders, as well as the Thai people that travellers will continue to trust their beloved destination, as it aims to promote strong relations with global countries while driving the nation's economic growth through innovation and technology. 
This article is a sponsored feature, it is a paid publication and does not have journalistic/editorial involvement of Zee Zest, and Zee Zest claims no responsibility whatsoever.
Photo: Tourism Authority of Thailand