The world-famous Tapobhumi, better known as Rishikesh, is a popular destination for travellers all over India and beyond. People often visit Rishikesh to experience the best of yoga and ancient Indian culture. Apart from the religious aspect, Rishikesh is also known for adventure sports owing to its geographic location.
Due to an influx of tourists, the Rishikesh market also started developing as a one-stop shop for clothes, religious objects, and souvenirs. Almost every street that leads to the temples in this city is filled with flea markets and shops.
Here is a list of 8 shopping places in Rishikesh to explore.
1. Rishikesh Main Market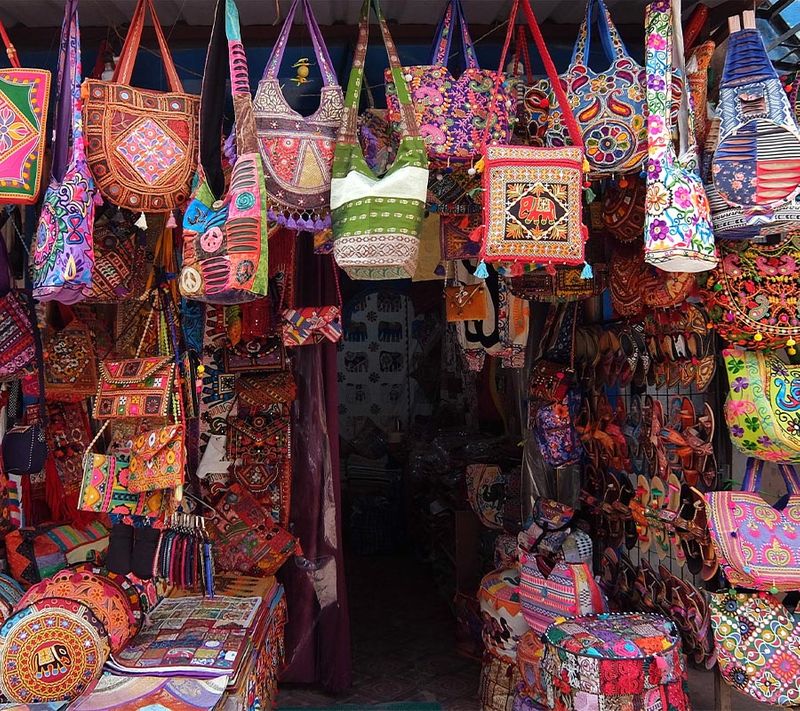 As the name suggests, Rishikesh main market is at the heart of the city's marketplaces. You will find it almost every time on a list for the best things to buy in Rishikesh. It caters to the local residents, so you may find some of the objects at a local rate instead of the tourist rates. The market in Rishikesh is especially famous for its pickles and squashes, but you can also find various handicraft shops for handbags, decors, etc.
2. Ram Jhula Market
Ram Jhula means Ram bridge, and has been named after the renowned Hindu God Ram. Many international tourists often prefer this market for shopping in Rishikesh, as you can find a lot of religious artefacts here. The market in Rishikesh is famous for Shaligrams, a stone that supposedly represents Lord Vishnu. You can also buy local spices in this market.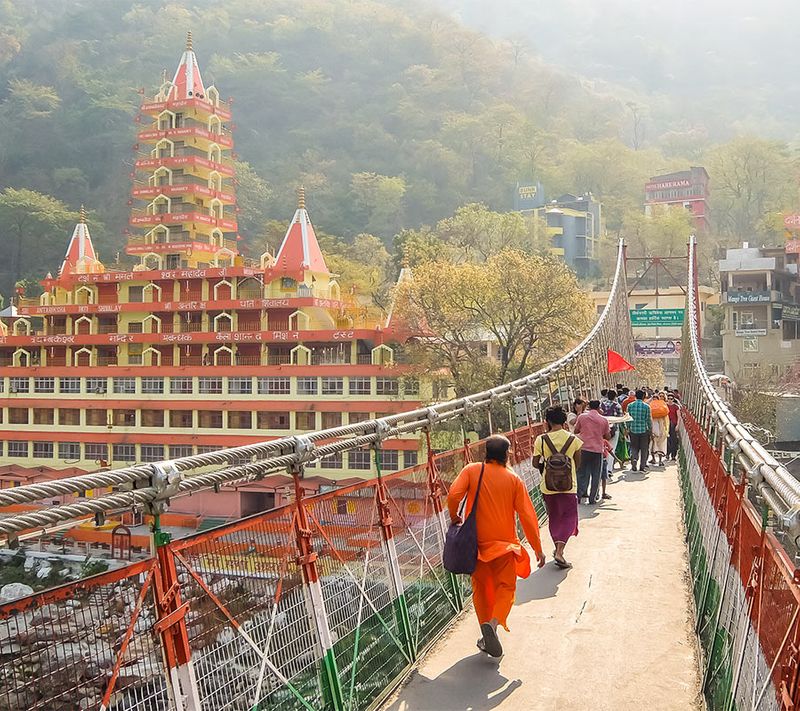 3. Lakshman Jhula Market
Lakshman, the brother of Lord Ram, also has a bridge named after him in Rishikesh. On both sides of the bridge, you can find stalls and shops, a mini Rishikesh mall of its own, filled with a variety of locally-made handicrafts, clothing items like sarees, and brassware. Additionally, there are many street food vendors in the market for a quick bite while you are shopping.
4. Shyampur Haat Bazaar
Shyampur Haat Bazaar is another local market, known especially for its fresh produce. This market in Rishikesh has the freshest fruits and vegetables that you have got to try at least once while here. The weather in Rishikesh is one of the reasons for the freshness of the harvest. Given that it is a local market, the best days to visit it for shopping in Rishikesh are Monday, Wednesday, and Friday.
5. Gole Market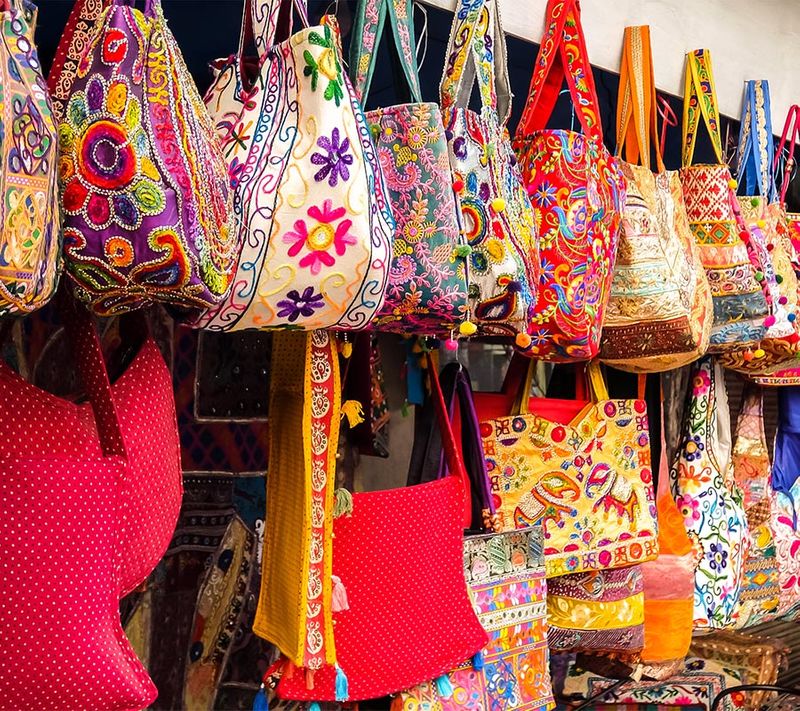 A colourful and vibrant aura, and an amazing evening along the streets—you cannot miss out on shopping in Rishikesh's lit Gole market. The market offers a variety of clothing and accessories for everyone. This place is almost always busy with tourists and avid shoppers. The traditional Indian bangles and beautiful winter wear, available from December to February here are a big hit.
6. Music for Soul
The Rishikesh mall is famous for its music collection of DVDs and CDs. Tourism in Rishikesh mainly revolves around spiritualism and this mall in Rishikesh is all about bringing peace via spiritual and trance music. The people in this shop will go to lengths to make you feel at home.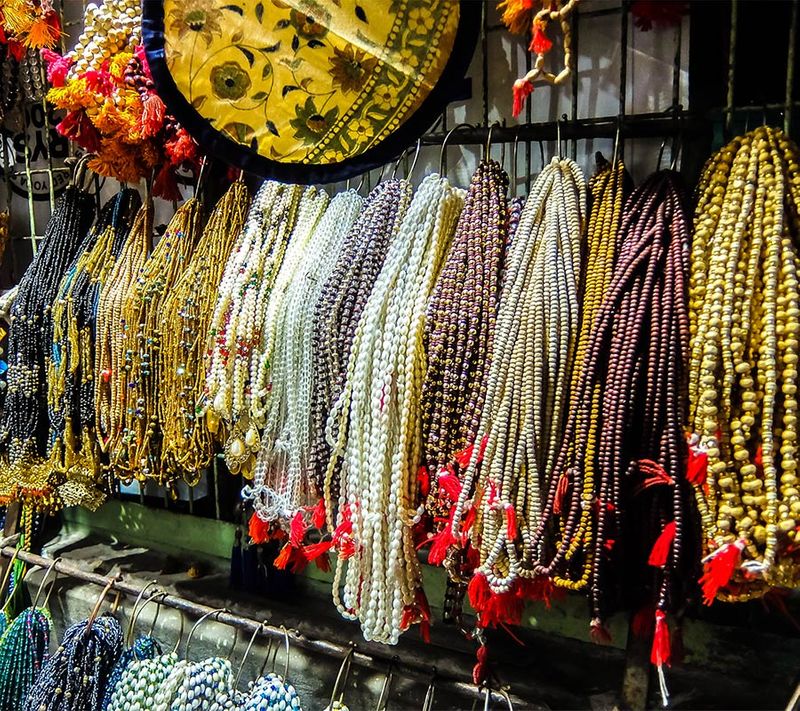 7. Garhwal wool and craft shop
The Indian city, just like many other northern parts of India, has extremely cold winters. If you are shopping in Rishikesh, it has to involve buying winter wear from one of the most famous woollen stores in India. You will find the most comfortable and pretty clothing items here, from shawls to ponchos. These items are great for gifting to friends and family too.
8. Sudha Chandan Mahal
Sandalwood items in India, one of the most expensive woods, are seen as both fragrance and religious artefacts. Sudha Chandan Mahal is the best place to buy sandalwood collectibles in the Rishikesh mall. Not only will you find religious souvenirs, but also wooden jewellery, sandalwood rudraksha malas (religious bead chains), and much more. You will also find religious idols carved out of sandalwood here.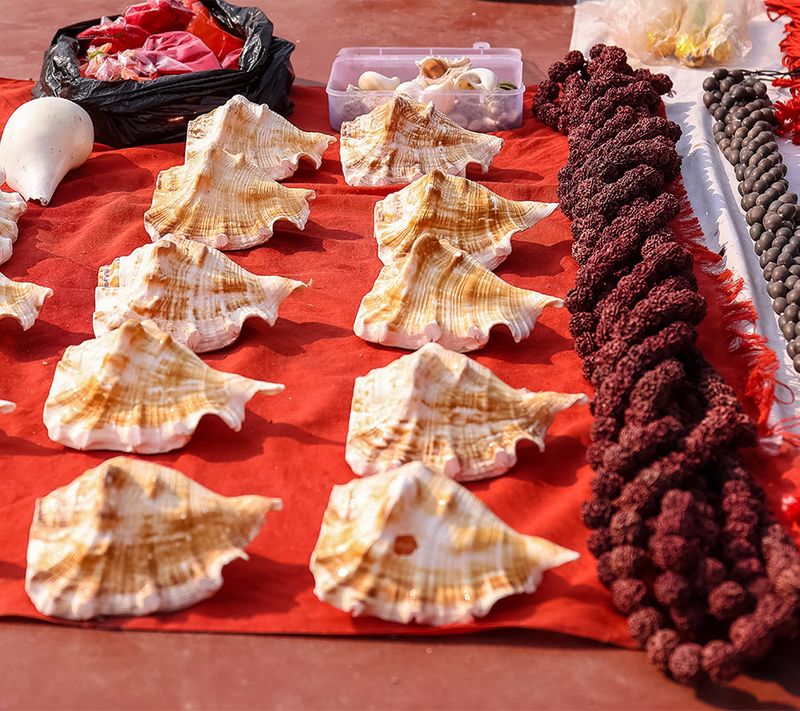 The shopping places in Rishikesh don't end here. As it is a famous place for adventure sports, you will also see authentic and local sports shops in and around the city. No matter the purpose of your visit, you must visit the local bazaars to bring back souvenirs from your Rishikesh trip.
---
Photo: Shutterstock