Vadodara, commonly referred to as Baroda, is Gujarat's third-largest city and is significant in terms of both culture and history. The city is renowned for its stunning architecture, active cultural scene, and friendly people. Moreover, Vadodara is also recognised for its festivities and festivals, which showcase the multicultural nature of the city. One of the long holidays in Gujarat, Navratri is celebrated in Vadodara with tremendous passion in September or October. Throughout the festival, people take part in traditional garba and dandiya raas dances, bringing the entire city to life with music, dance, and colour.
The city is renowned for its delectable cuisine, which features a wide range of Gujarat-specific vegetarian and non-vegetarian meals. Vadodara's street cuisine is famous in the region and offers a variety of delectable snacks and sweets.
The best time to visit Vadodara is between November and February during the winter when the weather is comfortable and the temperature ranges from 15 to 25 degrees Celsius. Another time to visit the city is during the monsoon season, which lasts from June to September when the surroundings spring to life and the weather is surprisingly pleasant.
The closest airport, which is around 7 kilometres from the city centre, is Vadodara Airport. Vadodara railway station, one of the busiest stations in this part of the country, is one of the many train stations that serve the city. Also, a number of buses go between Vadodara and other cities in Gujarat and surrounding regions.
Here are seven must-visit places in Vadodara
1. Champaner-Pavagadh Archaeological Park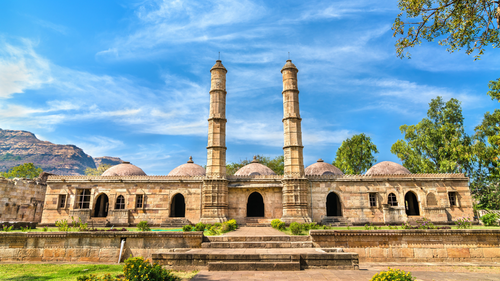 An undiscovered gem in Vadodara is the Champaner-Pavagadh Archaeological Park, which is a UNESCO World Heritage site. This is definitely a must-visit place in Vadodara if you're into history and have some time to spare on your trip. The park is a great day trip location and is about 50 kilometres from Vadodara. Ancient Hindu and Jain temples, fortresses, palaces, and tombs from the sixteenth century can be found in the park. It can be explored on foot by visitors, who can also take in the scenic splendour of the hills in the area and discover the history and culture of the area. Visitors can visit the Champaner-Pavagadh Archaeological Park daily from 8:00 am to 5:00 pm.
2. EME Temple
The Indian Army Corps of Electronics and Mechanical Engineers is honoured at the unusual and interesting EME Temple. The temple, which is shaped like a vehicle engine, is decorated with elaborate carvings and sculptures. The temple offers a calm and quiet atmosphere and is a must-visit for individuals with an interest in engineering and building. Every day from 6:30 am to 8:30 pm, visitors are welcome at EME Temple. This temple is unlike anything you've ever seen, so make sure you visit it when in Vadodara.
3. Sayaji Baug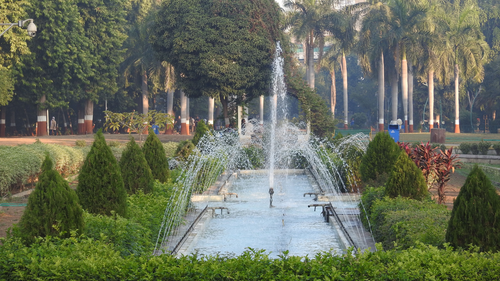 A vast garden of 113 acres in the centre of Vadodara is called Sayaji Baug. The garden is home to a zoo, a museum, a planetarium, and a toy railway, among other things. The garden is the ideal setting for unwinding and taking in the city's natural beauty. Sayaji Baug is accessible to guests every day from 5:00 am to 11:00 pm and is definitely one of the places to visit in Vadodara if you're visiting with your family.
4. Khanderao Arket
In the centre of Vadodara, there is a thriving and busy market called Khanderao Market. The market is renowned for its handicrafts, spices, and brightly coloured textiles. Tourists can visit the market, buy souvenirs, and sample some of the regional cuisines. If you love to shop, then this will be the first place you visit once you get to Vadodara.
5. Laxmi Vilas Palace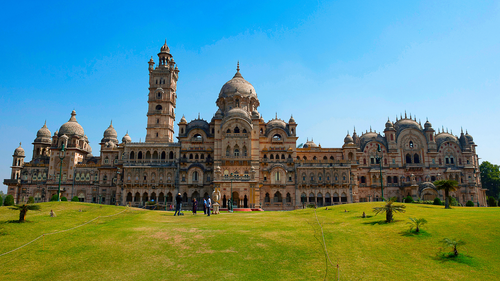 One of India's most stunning palaces, Laxmi Vilas Palace is a must-visit attraction in Vadodara. Maharaja Sayajirao Gaekwad III constructed the palace in 1890, fusing Indo-Saracenic and European architectural elements. Tourists can tour the palace, take in the beautiful woodwork, and discover more about the local history and culture. 
6. Sursagar Lake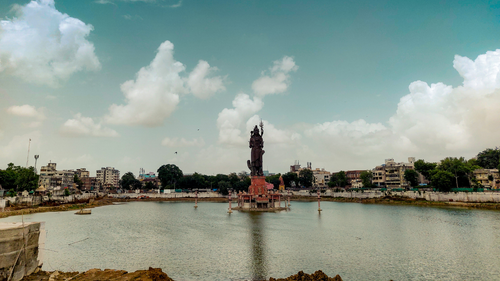 The gorgeous and tranquil Sursagar Lake is situated in the centre of Vadodara. Visitors can take a tranquil boat ride or a leisurely stroll around the lake's banks. The lake is surrounded by lush foliage. The lake is the ideal location to get away from the city's bustle and unwind in the midst of nature. We recommend taking your special ones to this beautiful lake in Vadodara.
7. Vadodara Central Jail
For lovers of history, the Vadodara Central Jail is a unique and fascinating location. The British used this jail, which was constructed in the 19th century to house political prisoners during India's war for independence. In addition to seeing the gallows that were used for executions, visitors can tour the jail and learn about the conditions in which the inmates were housed. Except on Saturdays and other holidays, Vadodara Central Jail is accessible to visitors from 9:00 am to 12:00 pm and 2:00 pm to 5:00 pm daily. This definitely is worth a visit if you're looking for a unique, yet culturally immersive experience.
Travellers will find many undiscovered treasures and must-see places to visit in Vadodara that provide a memorable experience. In Vadodara, there is something for everyone, including historical temples, palaces, museums, shops, lakes, and even a massive central library. If that caught your attention, here are other massive libraries in the country you can check. 
---
Photo: Shutterstock