The Neelakurinji flower, or simply Neelakurinji as known in the South Indian states, is nothing short of being a marvel of mother nature. Well-known in the southern areas where it blooms, this flower is still largely unfamiliar to people. This flower, a beautiful phenomenon of the rich flora and fauna of India, can be found in many gorgeous shades from blues to purples. Such varying colours are just another example of the other-worldly beauty of the Neelakurinji flower. This flower usually grows at a height range of at least 1300 feet to 2400 feet.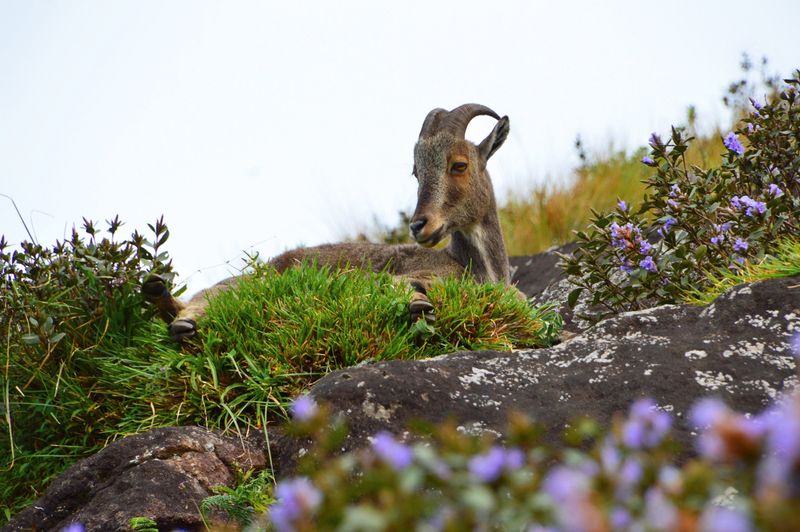 What makes Neelakurinji flowers special?
Perhaps the biggest point of wonder, which makes this Neelakurinji flower seem like something other-worldly is the fact that this beauty only blooms once every twelve years. Yes, that is right, unlike most flowers, plants and all sorts of vegetation, the spectacle that is Neelakurinji only blooms once every dozen years. The Neelakurinji flower, known as Strobilanthes Kunthianus scientifically, literally means 'blue flower' in the native language, with 'neela' meaning 'blue' and 'kurinji' meaning 'flower'. This flower, when it blooms, covers the hills of the Nilgiri mountains. The Nilgiri hills got known as 'Nilgiri' because of the Neelakurinji flowers. 
This alluring spectacle was last witnessed in 2018 in Munnar, Kerala from July to October, with September being the peak of the flower's bloom and is slated to next bloom in the year 2030. On the other hand, Chikmagalur, a district in the southern Indian state of Karnataka was lucky enough to witness a Neelakurinji bloom in 2022, in the fall months of September and October. Nature lovers and tourists thronged to this place to catch a glimpse of the beauty of the flower.
With the rise of the impact of social media, this rare wonder has become known to tourists, especially nature enthusiasts. People have started planning their itineraries around the blooming time of these Neelakurinji flowers, to witness this rare and phenomenal spectacle of nature. The sight of hills covered with this wondrous flower blooming in all its glory is an unforgettable sight to behold.
Where to spot Neelakurinji flowers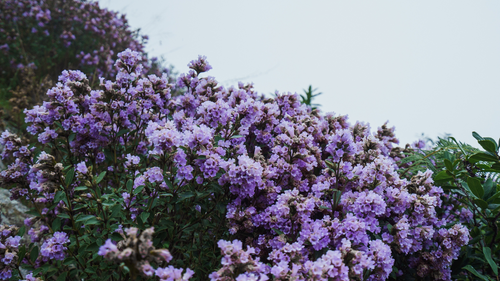 In a bid to help more and more people witness the allure of these remarkable Neelakurinji flowers, certain places have been identified as the best locations to visit for a chance to witness these flowers while they are in bloom. The Kurinjimala Sanctuary in Idukki, Kerala is a well-known place to witness these flowers. Neelakurinji is considered indigenous to certain areas of Munnar, Kerala such as the Kottakamboor village as well as the Vattavada village. In Munnar, the best spot to experience the beauty of Neelakurinji flowers in all their glory is undoubtedly the Eravikulam National Park. If you want to travel to Karnataka to experience the splendour of the Neelakurinji, plan your itineraries for the districts of Kodagu and Chikmagalur, with Mandalpatti Hills being a well-known location for beautiful Neelakurinji flowers.
Only known to bloom in the states of Kerala, Karnataka and a few locations in Tamil Nadu, this flower is truly a remarkable feat. It is stunning proof of the powers of mother nature and her never-ending wonders to create picturesque views. To be able to catch even a slight sight of Neelakurinji is an ethereal experience, one which you will remember forever. An experience unlike any other, it is sure to leave you spellbound.  
And since we can't get enough of this gorgeous flower, here are five additional fun facts about the Neelakurinji flower.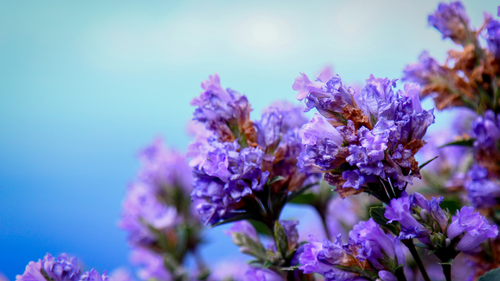 Five fun facts about the Neelakurinji flower:
1. The Neelakurinji flower has a unique adaptation that helps it survive in its mountainous habitat. Its long flowering cycle is believed to be an evolutionary strategy to avoid mass pollination and competition with other flowering plants in the region.
2. The Neelakurinji flower has been the subject of numerous artistic representations and is considered a symbol of beauty and harmony in Indian culture. It has inspired poets, artists, and writers throughout history.
3. Apart from its stunning visual appeal, the Neelakurinji flower has also been used in traditional Ayurvedic medicine for its various therapeutic properties. It is believed to possess medicinal qualities and is used in treatments for certain ailments.
4. The blooming of Neelakurinji flowers not only attracts tourists but also plays a crucial role in supporting local economies. The influx of visitors during the flowering season boosts tourism, contributing to the livelihoods of the local communities.
5. Neelakurinji flowers are not the only remarkable feature of the Western Ghats region. The area is also home to a diverse range of flora and fauna, including several endangered species. The presence of Neelakurinji flowers highlights the ecological importance and conservation value of this unique ecosystem.
The Neelakurinji flower serves as a reminder of the extraordinary wonders found in nature and the importance of preserving and appreciating biodiversity.
---
Photo: Shutterstock