December is the month of festivities, and holidays. It is also one of the most exciting times to travel. Never hurt to escape your cold climate to relax on a sunny beach, or bring in a new year while partying with strangers in a new city.
So no matter what kind of vacation you desire this December, these international destinations will delight you. They are also as family-friendly as they are accommodating of solo travellers.
Here are 6 exciting international destinations to visit this December
1. Australia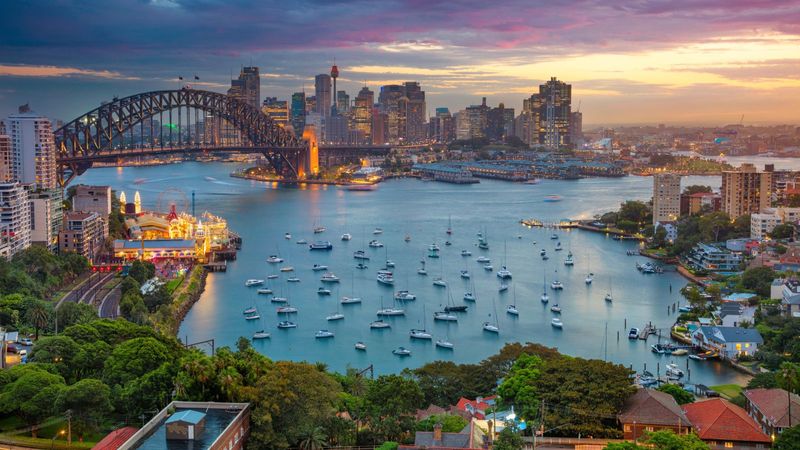 Known as the 'Lucky Country,' Australia is an attractive getaway for hundreds of travellers worldwide. For many amazing reasons, like its breathtaking scenery, charming coastline, hospitable people, and abundant wildlife, Australia is a dream destination for travellers from all over the world in December. December is actually the first month of summer in Australia since it is in the southern hemisphere. Travellers may easily and hassle-free tour the entire countryside thanks to the nice, mild weather. Explore Australia to have an unforgettable time celebrating Christmas and New Year's in warm weather.
2. Bhutan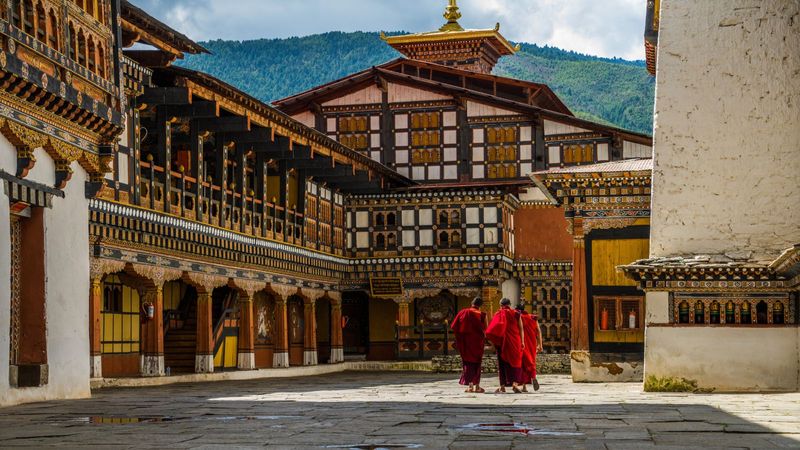 Bhutan is a small country that is well-known for its colourful culture, with Buddhism being the most practised religion. It is also well-known for its mystical monasteries, artistic fortresses, and gigantic mountains. Bhutan's breathtaking scenery, intriguing architecture, and rich cultural diversity have made it a well-liked holiday destination for a wide range of travellers, including families, friends, and couples on honeymoon. Travelling to Bhutan in December, you may take in a glimpse of the native way of life at a number of festivals that are organised by the people there. Tshechu Festival is one of the most well-known events. This is a yearly event that falls on the tenth day of the Tibetan lunar calendar in December, and it is observed in Bhutan. Most vibrantly observed in Thimphu and Paro regions, the inhabitants dress in vivid colours.
3. Thailand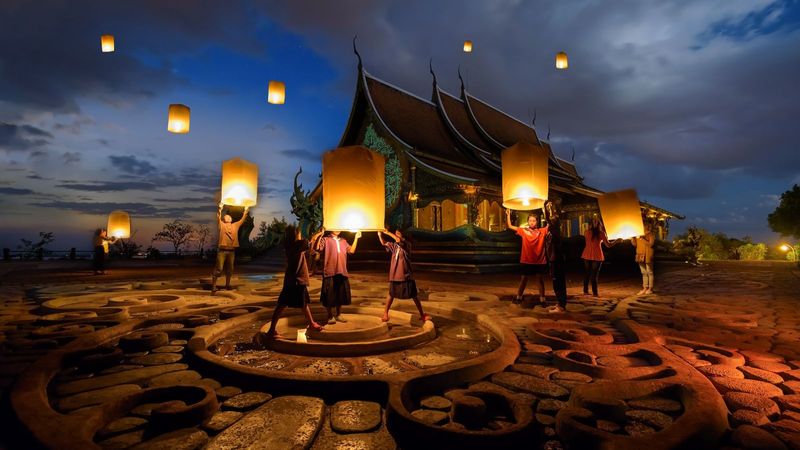 Thailand is without a doubt among the most stunning travel locations in Southeast Asia. Its aquamarine shores, exquisite food, scenic islands, and entertaining attractions are to blame for this. Thailand is even more breathtaking in December. Though big cities like Bangkok and Chiang Mai have a lot to offer, Christmas is not typically celebrated in Thailand. Magically, Christmas lights and ornaments illuminate the streets, shopping centres, and hotels. Thailand's busiest tourism month is December, a lot of Americans and Europeans travel to the nation over the holiday seasons since most Western nations have breaks for Christmas and New Year.
4. Hong Kong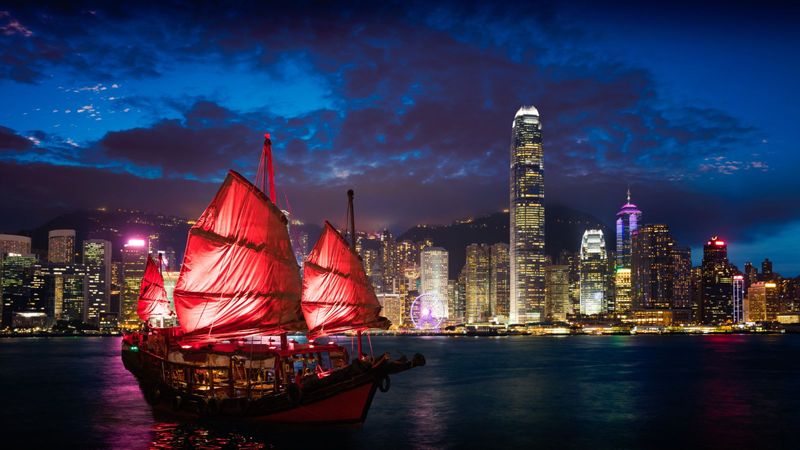 With Disneyland being there and Disney characters ingrained in our memory forever, Hong Kong is the only location that can evoke such nostalgia. Being a part of the excitement and pomp of Christmas celebrations in Hong Kong is quite breathtaking. It's that one nation in East Asia where the spirit of Christmas is embodied via exquisite decorations, magnificent processions, and an abundance of fun events. Moreover, the December weather in Hong Kong is really lovely, so anyone looking for that kind of experience should claim Hong Kong is prime.
5. Dubai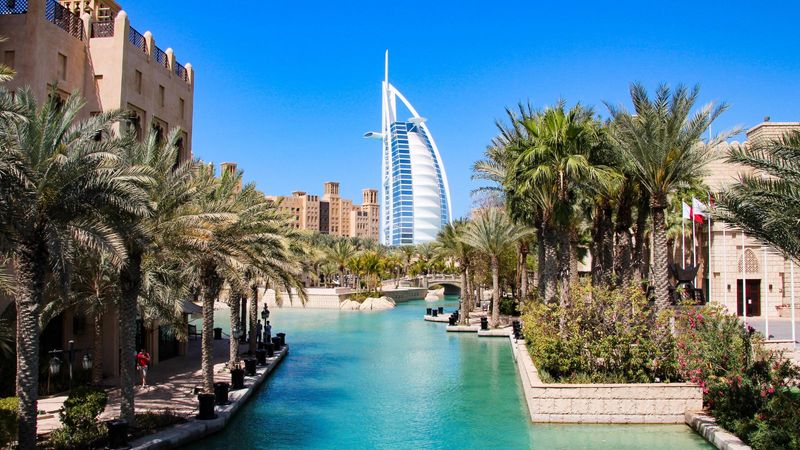 Perhaps the most well-liked and desired vacation spot in the entire world for thousands of travellers is Dubai. This city has it all, including the second-largest mall in the world and the tallest building in the world. It is the destination for wealthy individuals from all over the world who want to spend their vacation in style and elegance. Dubai is exquisitely decorated with fairy lights and captivating fireworks on many days in December, particularly on the 25th and 31st of the month. Remember not to miss the Burj Khalifa's light and sound show on either of these days. During this time, a number of exciting events, street festivals, parties, and other live performances are organised.
6. Spain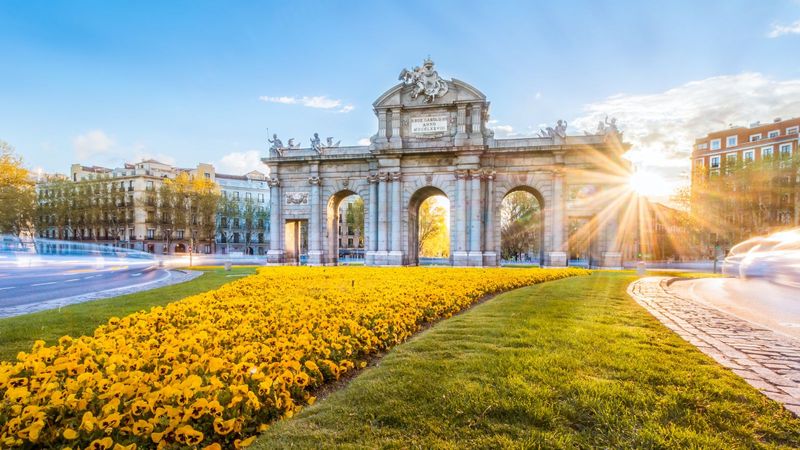 It is crucial to know the ideal time to visit a place while you are travelling there. Therefore, you must choose the appropriate season to visit Spain if you intend to go there for your upcoming vacation. While summer is the ideal season to visit Spain, if you want to avoid the crowds, winter is a good option. Summer is peak season, so not only are hotels nearly full, but it's also hard to secure airline tickets. However, as the rash clears up, you can take in Spain's unadulterated beauty in December when the nation paints itself out for Christmas.
---
Photo: Shutterstock