I am a '90s kid who grew up in Dehradun. About three decades ago, the sleepy valley did not even remotely resemble the city that it is today. Back then, if you would have told us that Dehradun had a "fancy" hotel in its vicinity, we would have probably laughed you off. It is this that had me amused when I visited Hyatt Regency, Dehradun—the newest destination of revelry in Uttarakhand's capital city.
But this wasn't just another media visit—for me, this was homecoming, too. In essence, it had the same effect of staying at a hotel, about 20 minutes away from your own home. For this to go well, the stay had to be superlative.
Was it, then?
Preserving the 'Doon flavour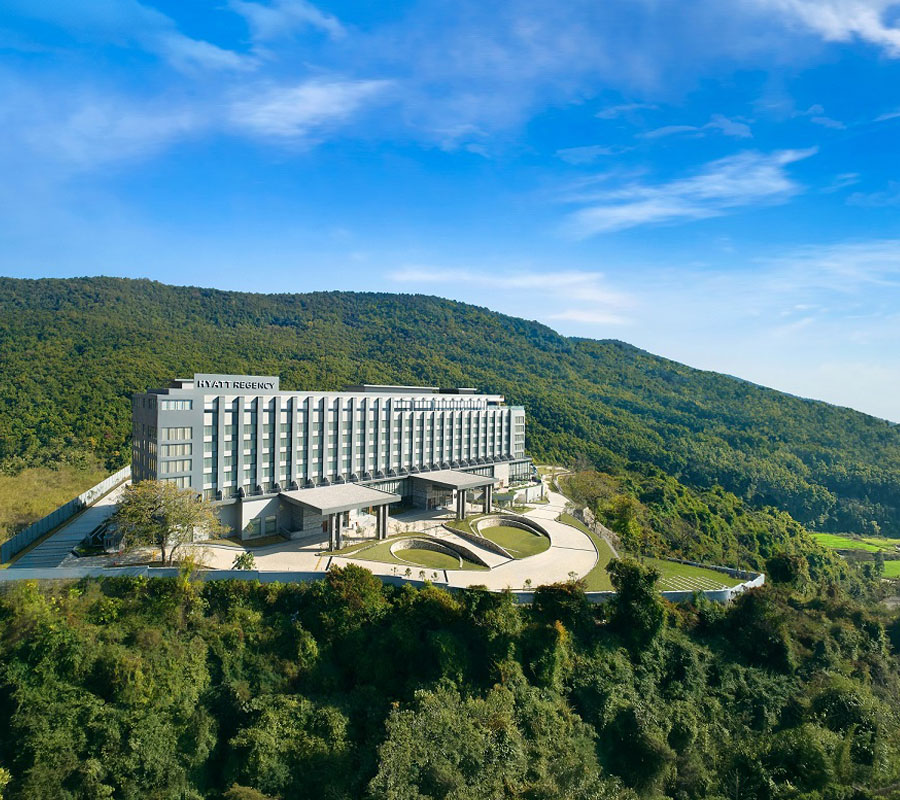 This 263-room property, which opened its doors last month, is Hyatt's first tryst with Uttarakhand. The sprawling destination is on Old Mussoorie Road, which, personally, is a nostalgia treasure trove. If you know Dehradun, you'll probably frown first at it being a bit "far." PSA: "Far" for us, growing up in Dehradun, meant any place that took more than 10 minutes.
But, in modern Dehradun parlance, this could be strategically great. For those from the town, Hyatt Regency is just far enough from both central Dehradun and Mussoorie. It requires just the right amount of driving on a lazy Saturday morning from either of the two tourist destinations. At the same time, if you're visiting here, you wouldn't feel that it's too far away—and the scenic surroundings are worth it.
Our drive from Jolly Grant Airport to the hotel took approximately an hour, as we bypassed the city through Sahastradhara Road—crossing the lush Rajaji National Park only to arrive at the hotel, surrounded by the lush Malsi forest and the Garhwal Mountains.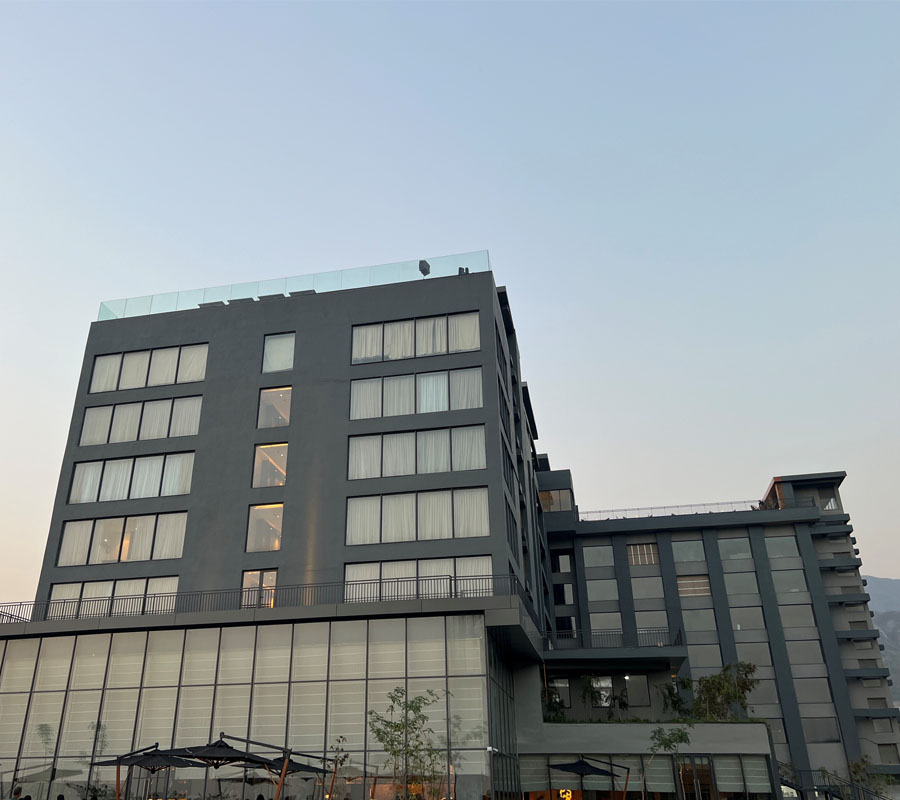 The Hyatt Regency hotel has clearly sought to keep the Doon spirit alive. We were welcomed to Garhwali folk tunes played by musicians native to the area, which is a tried touch of hospitality—but an affable one, nonetheless. I like that the lobby is vast, with the heightened roof seeking to give you the feeling of expanse that you associate with mountains. Flush with sunlight and the pahadi warmth that you would not find elsewhere, the welcome ritual is topped off with a chilled buraansh (rhododendron) drink.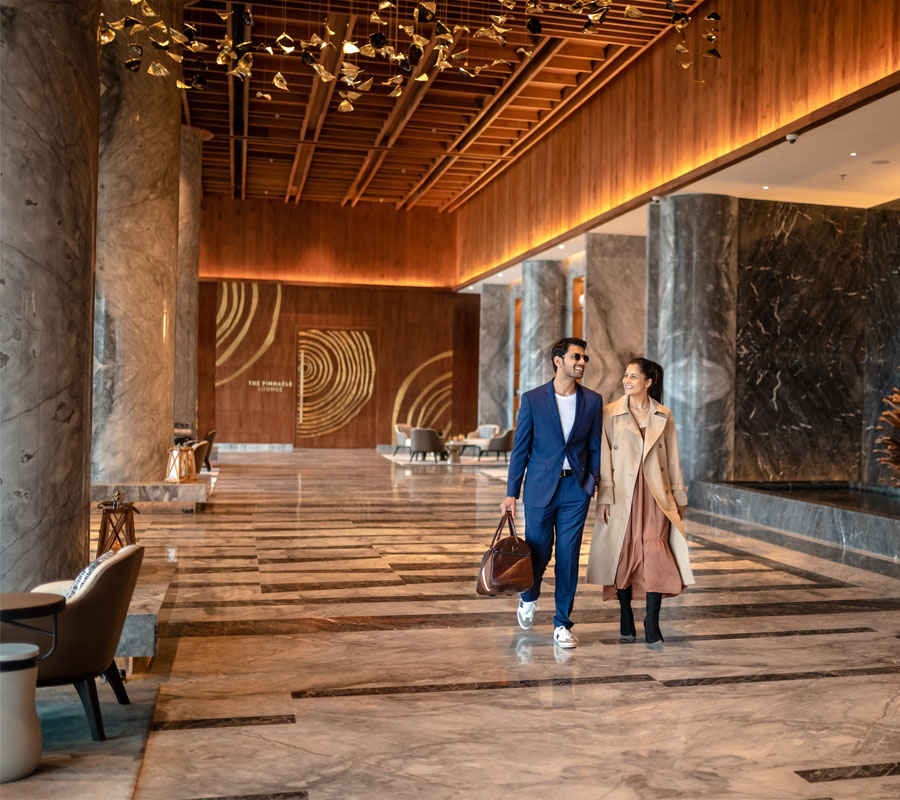 Motifs of the Garhwali life flow all through the design sensibility of Hyatt Regency, Dehradun—an important touch of respect towards the local community. From the pinecone installation in the lobby, the silver metallic strings that seek to remind you of winter dewdrops, and hallway tiles that symbolise flowing streams—the thematic continuity of design is actually visible and isn't just a tick in the check box. This adds a touch of warmth to the place—an important factor, given how luxury hotels may often feel a touch too professional.
Amenities at Hyatt Regency Dehradun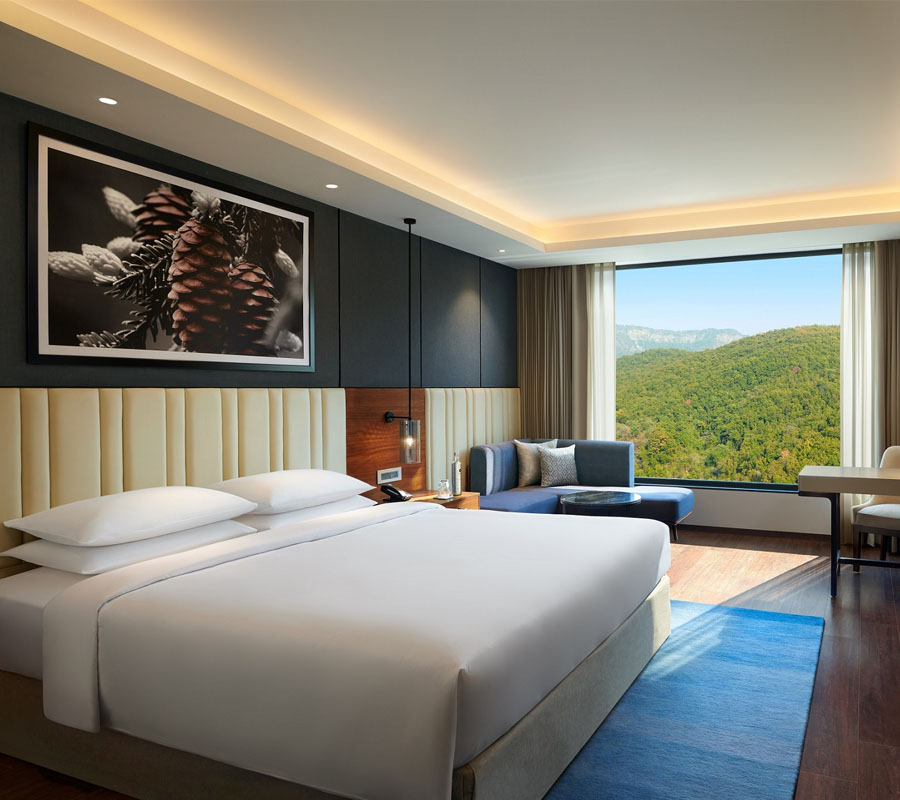 The hotel has prepared for visitors across the board and of all family sizes—there are 24 suites, 37 club rooms with balconies, 14 deluxe rooms, 18 regency suites, five executive suites, and the solitary presidential suite. If you're looking for a destination banquet, Hyatt Regency offers 33,500 square feet of such space. You also get two restaurants to choose from, as well as two specialised bars. If you're a shopaholic but do not have enough time to check out the local alleys of Mussoorie's Mall Road or Dehradun's Paltan Bazaar, the property also offers a small marketplace for local spices and art.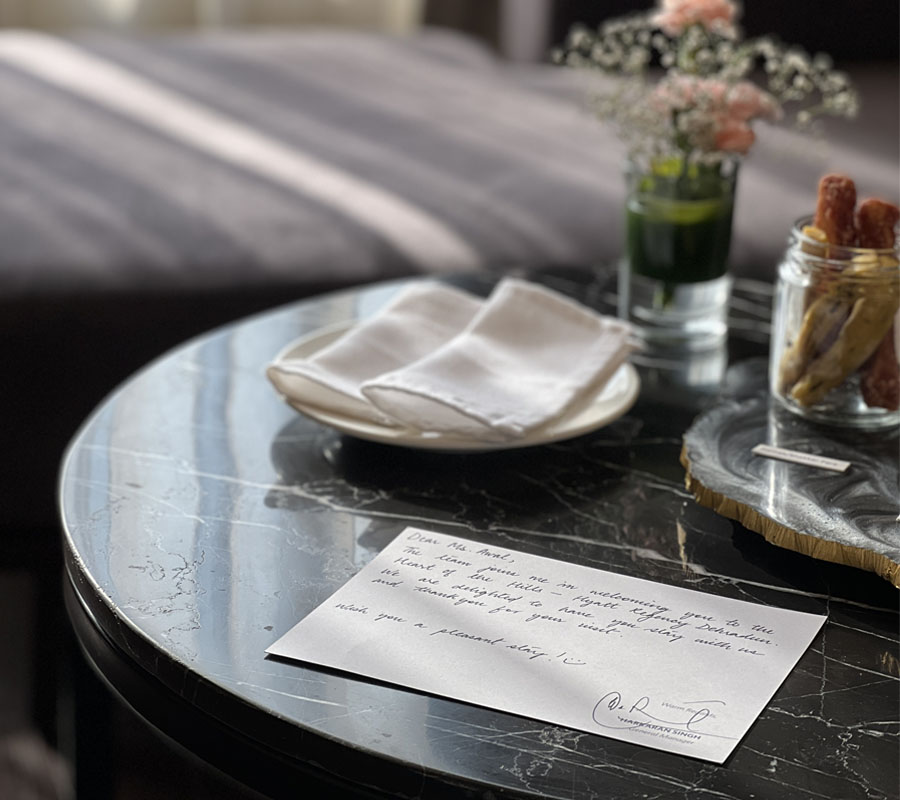 There's ample modernity here—the auto-sensing lights in rooms tell you that right away. Thankfully, the cold touch of technology isn't overpowering. The property will tell you that the water you drink is sustainably recycled at its own water plant, and offered to guests in glass bottles.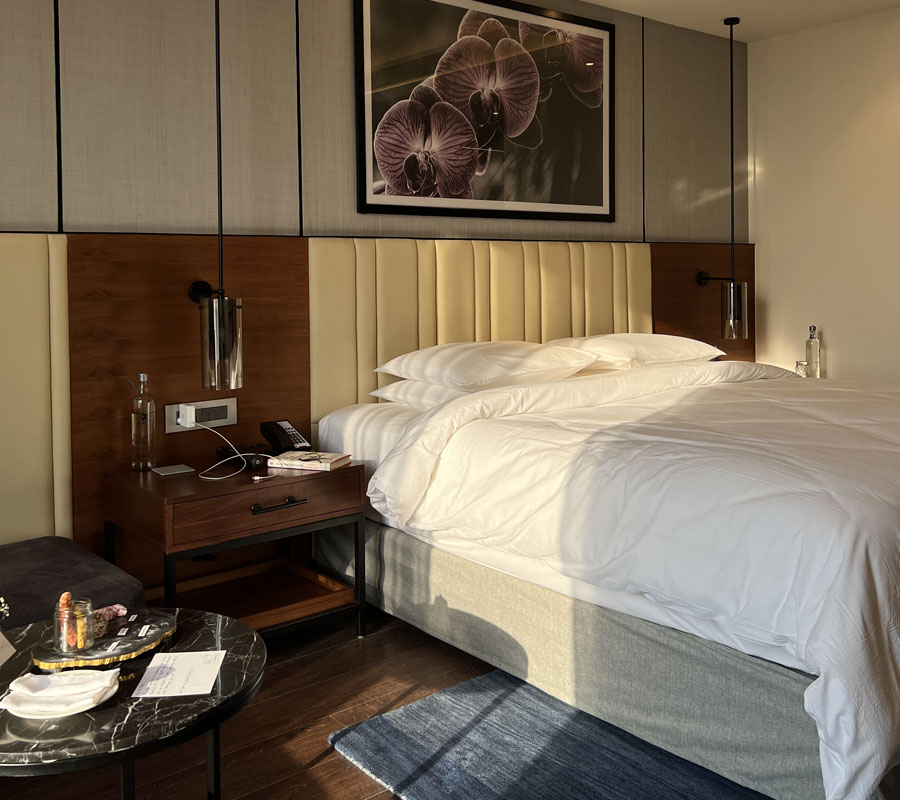 Then, there is the question of the view. Each room opens up to Mussoorie's mountains, regardless of which side of the hotel you're at. The roomy bathtubs give you the perfect respite from a tiresome day—I only wish that the designers angled the glass partitions in a way that allowed you to savour the view from the tubs.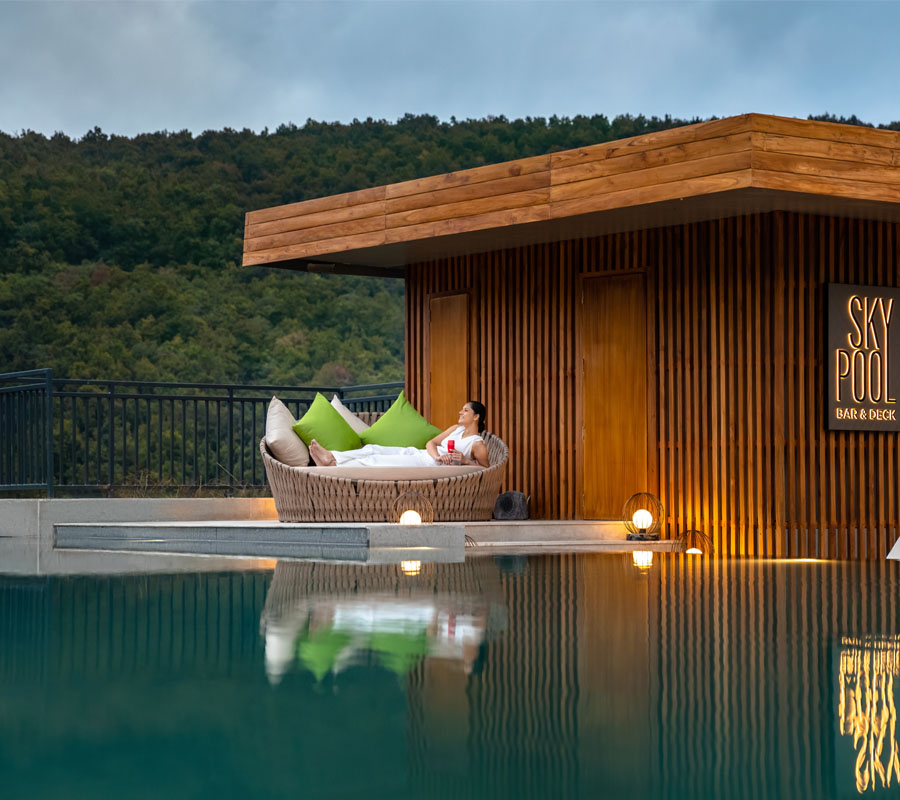 The rooms and suites are just what you'd expect from a modern five-star luxury hotel, befitting Dehradun's modern stature as Delhi's 'cool' getaway destination. You also have an excellent spa, and an infinity pool as well!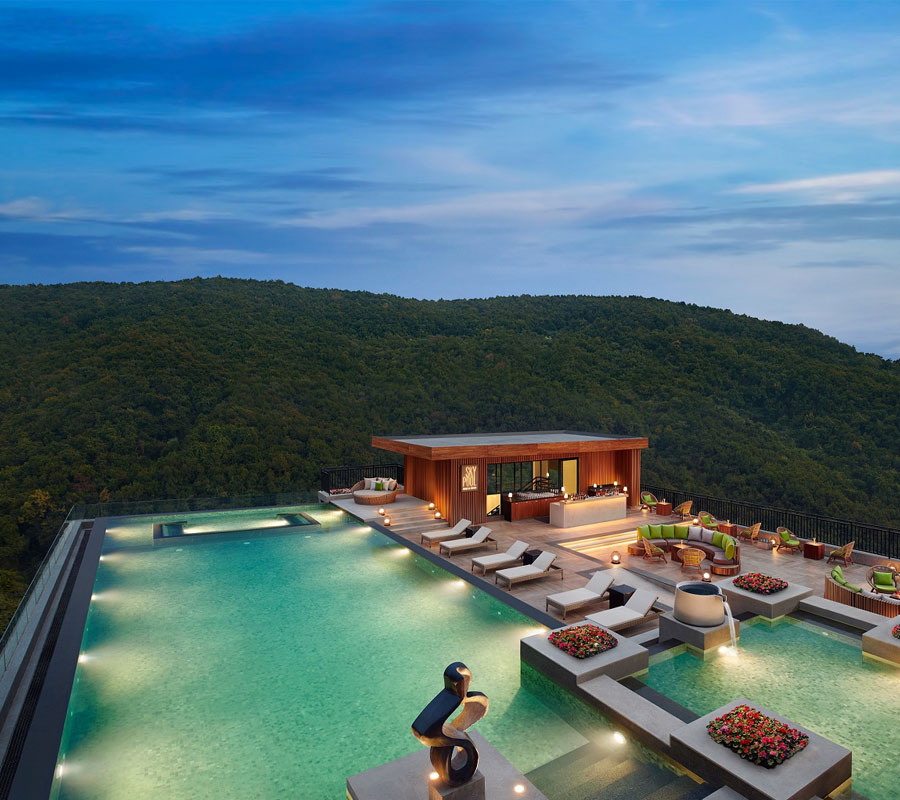 Finally, if you're travelling with kids, the Camp Hyatt programme would keep your little ones engaged, too. In the modern world of video conferencing school schedules, this is the kind of kids' activities that you'd want children to have more of.
But, what about the food?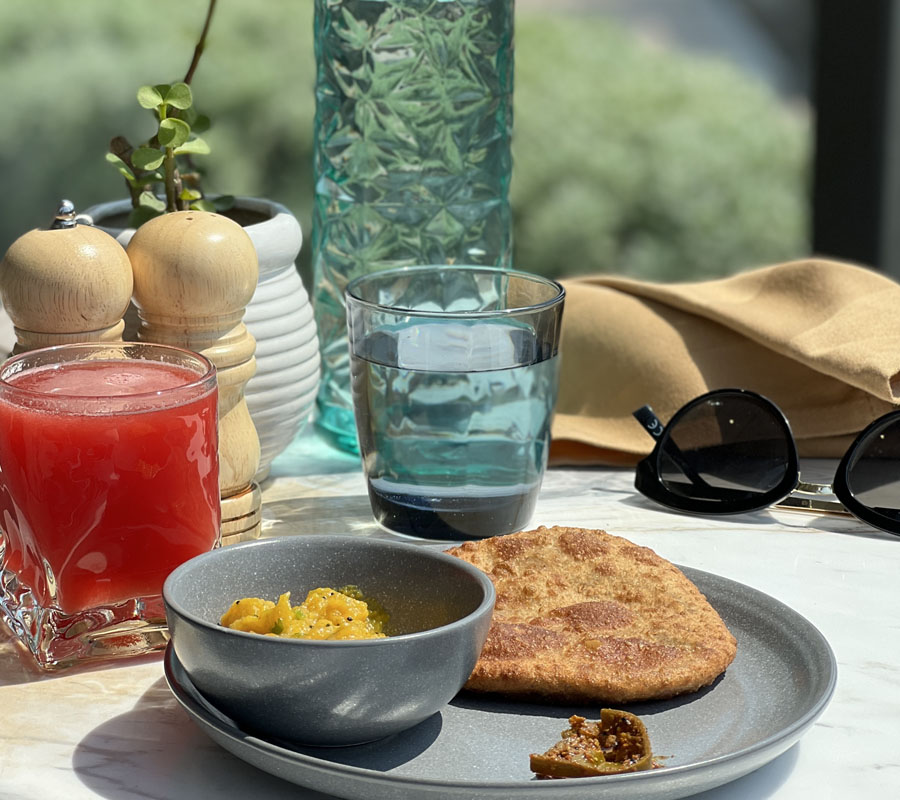 Range, the cosmopolitan restaurant, is a mix of world and Indian cuisines, with an accent on the local flavours of Garhwal. I especially relished the gehat ki dal ke paranthe and swaley, prepared by Pinky Negi—an expert on the local cuisine—every morning for breakfast. The poori and paranthe were served with pahadi kheere ka raita and assorted achaars. Executive chef Sahil Arora, a local of Dehradun with over two decades of experience in the hospitality industry, has returned to his homeland to deliver this, with a team that serves the best of international and regional cuisines alike.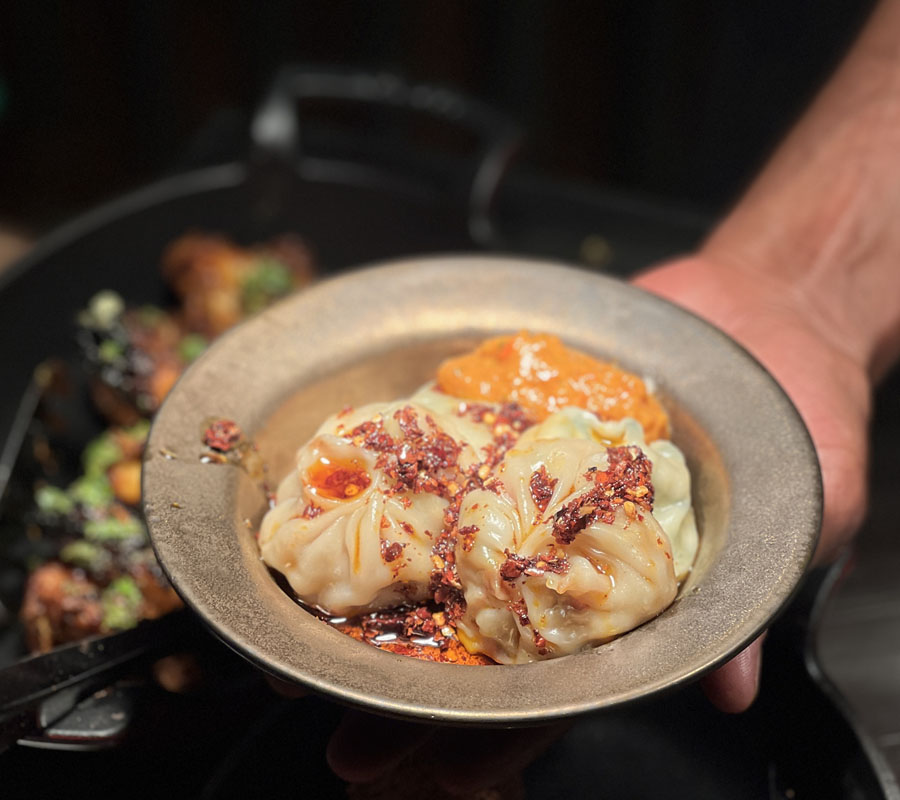 Beyul, the Indo-Tibetan rooftop restaurant that's set to open doors on April 27, steals you with its name. In Tibet, 'Beyul' translates to "hidden valley"—an aura of mystique that's only heightened by the hilly surroundings. Headed by chef Tenzin Dolma, her all-women team celebrates the all-conquering matriarchs of the mountains. Interestingly, this is chef Dolma's first official stint with her mother cuisine from Tibet in a restaurant, and she's taken its menu beyond the usual momos and thukpa.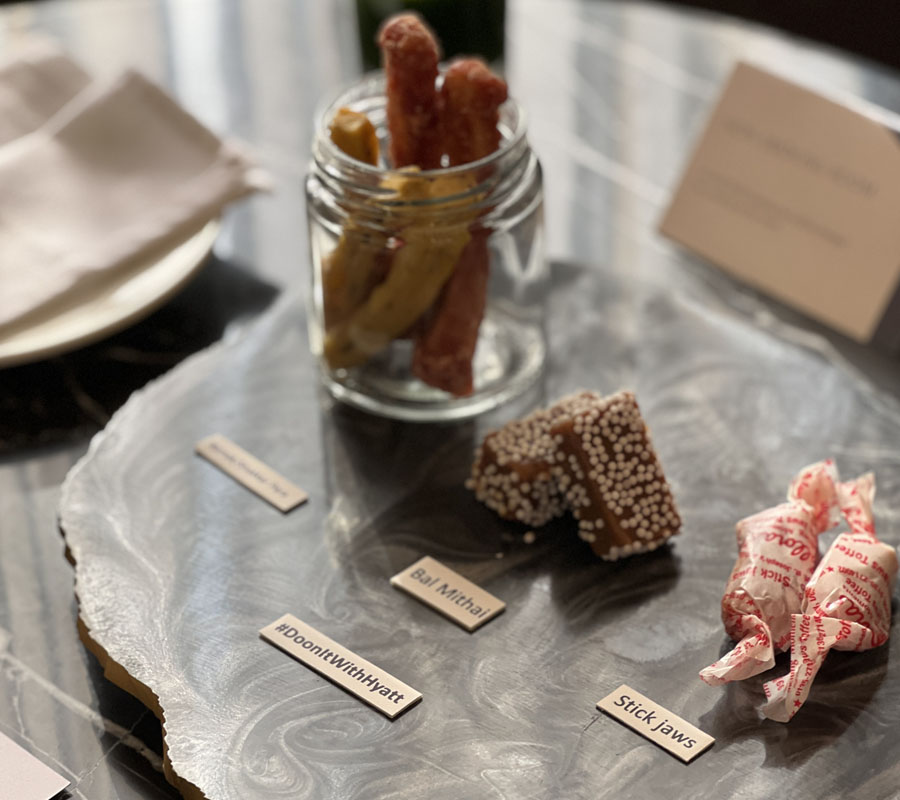 Make absolutely no mistake, though—her thukpa is every bit worth recommending. A highlight dish is the Bhutanese ema datshi; one can only imagine the comfort that Beyul would serve in the chilly Dehradun winters.
A cutie on duty!
True to every great mountain resort, Hyatt Regency also has its own resident woof—Lucy! Through her, the hotel management does a great job of letting visitors know that this is a pet-friendly destination. They even have a pet-specific menu, and Lucy's 'Cutie on Duty' bow isn't missed by any.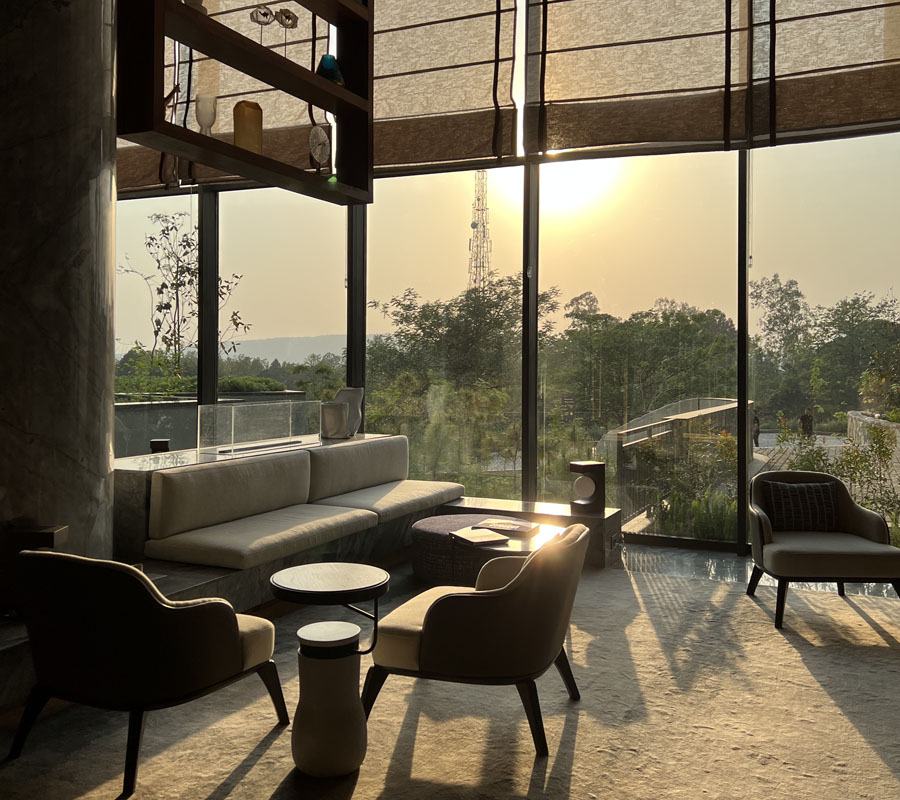 To sum up, then, Hyatt Regency Dehradun's greatest strength lies in its offering of every modern amenity on the old road that leads up from Uttarakhand's grand old valley—all the way up to the romance of Mussoorie. It's the ideal halfway destination, and by being so, could well be a strategic masterclass for being at the right place.
Whether it's here at the right time or not is what we'll get to see in the long run.
Address: Hyatt Regency Dehradun, Dehradun-Mussoorie Road, Ram Tirath Ashram, Kuthal Gate, Dehradun, Uttarakhand 248009 
Doubles: 20K onwards 
Photo: Hyatt Regency Dehradun